Outdoor living experience in the past decade has become far more luxurious and fun in the last few years with outdoor furniture and design rivalling matching the beauty and comfort of living room décor. It is barely a surprise then that homeowners are increasingly demanding homes that blur the traditional boundary between the interior and the landscape that surrounds the house, to create a seamless indoor-outdoor interplay. Nestled in a lovely, green neighborhood of São Paulo, Brazil, the Butanta House is no different as Lab Arquitetos transformed this 50s home into a modern masterpiece that encourages you to spend more time outside than indoors!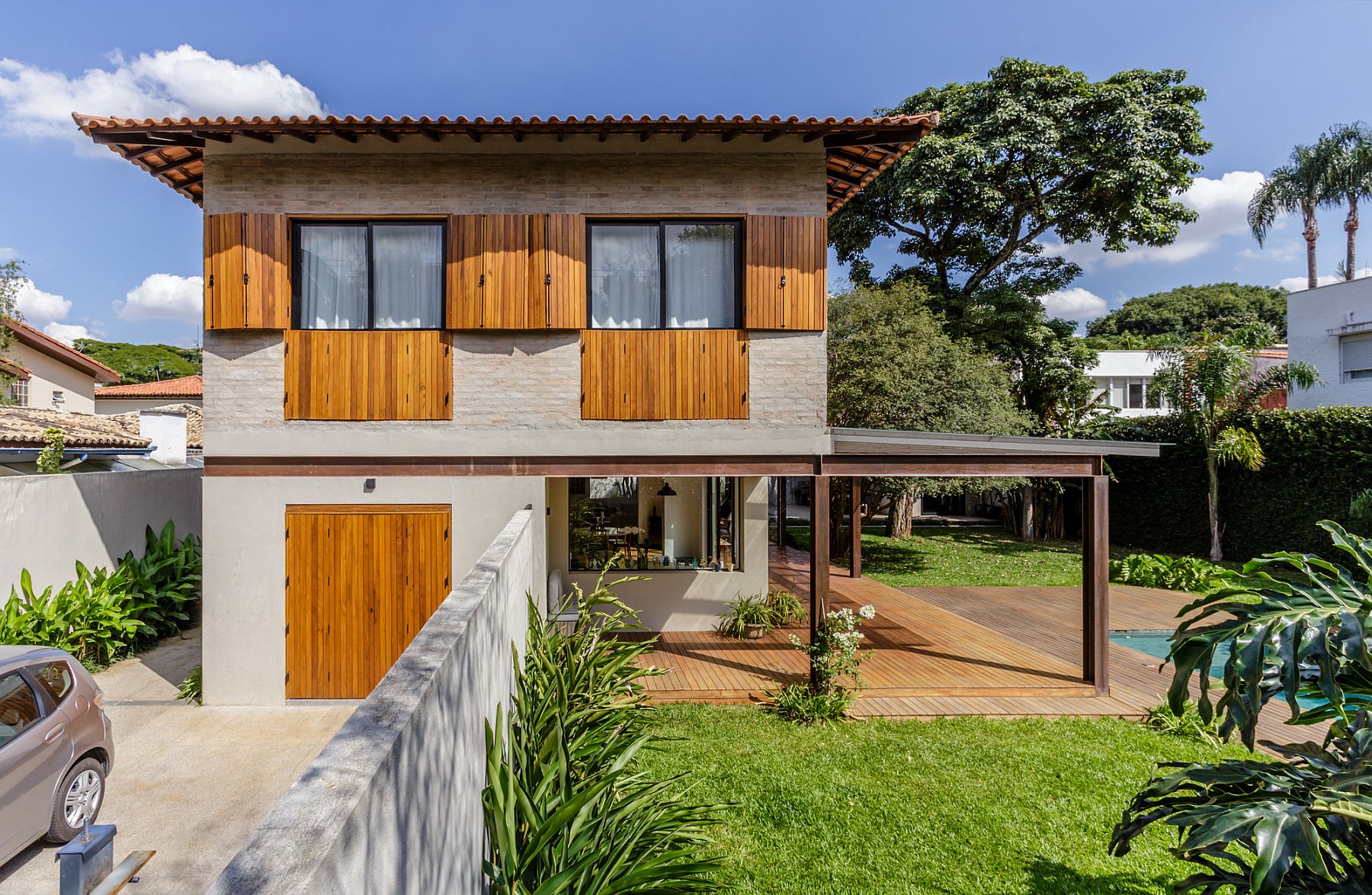 Using a series of pergolas, balconies and nifty little niches, an array of delightful outdoor spaces were created that are constantly connected with the lower level living space. Large glass windows and sliding glass doors play their part as well in this fabulous narrative where the lush green backyard becomes a dynamic backdrop for the neutral living area, kitchen and dining room. The Cor-ten steel pergola structure that sits just outside the living room also shapes the balcony for the top floor while the revamped swimming pool and large deck provide ample space to rest and rejuvenate on those lazy summer evenings.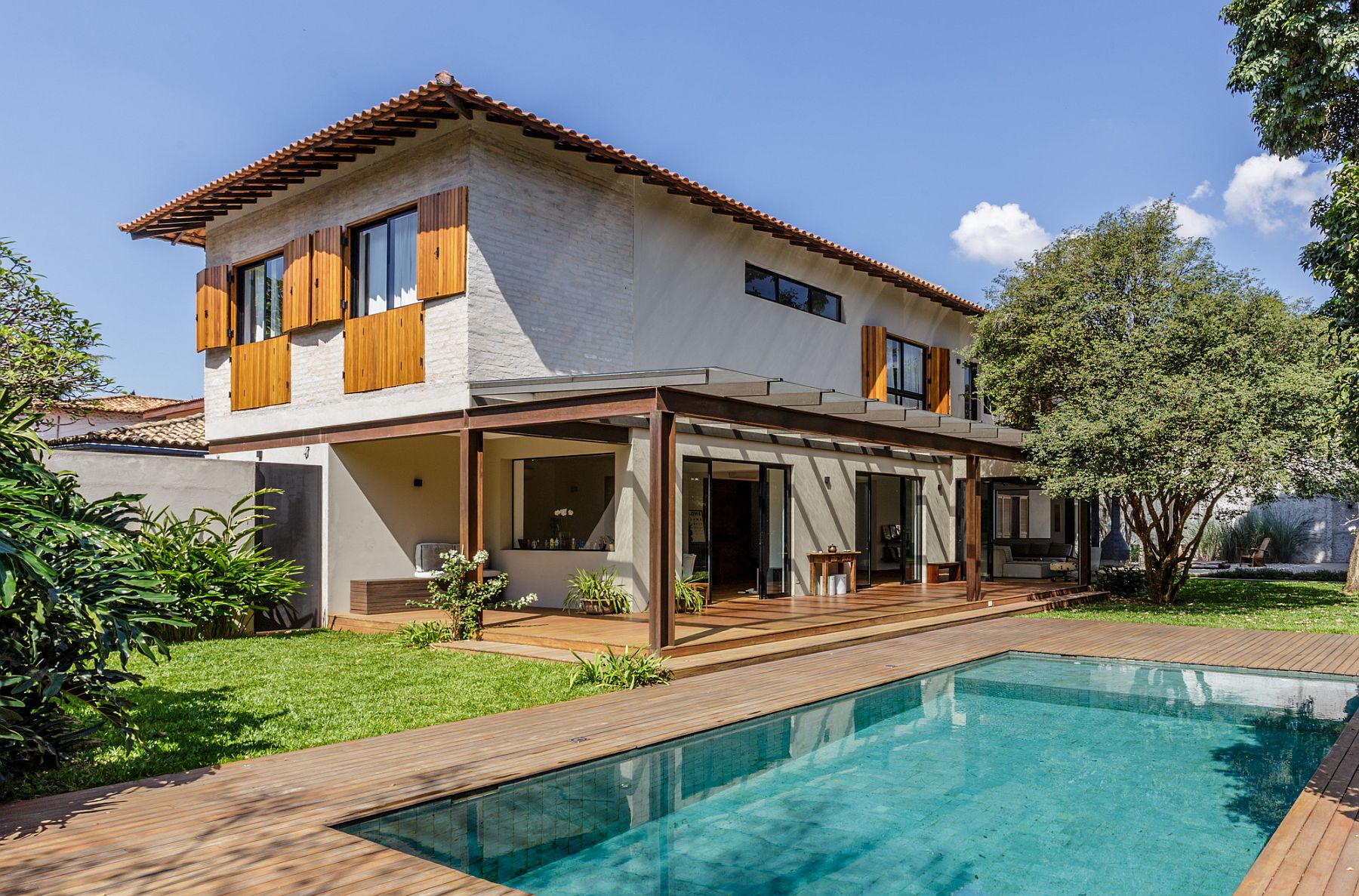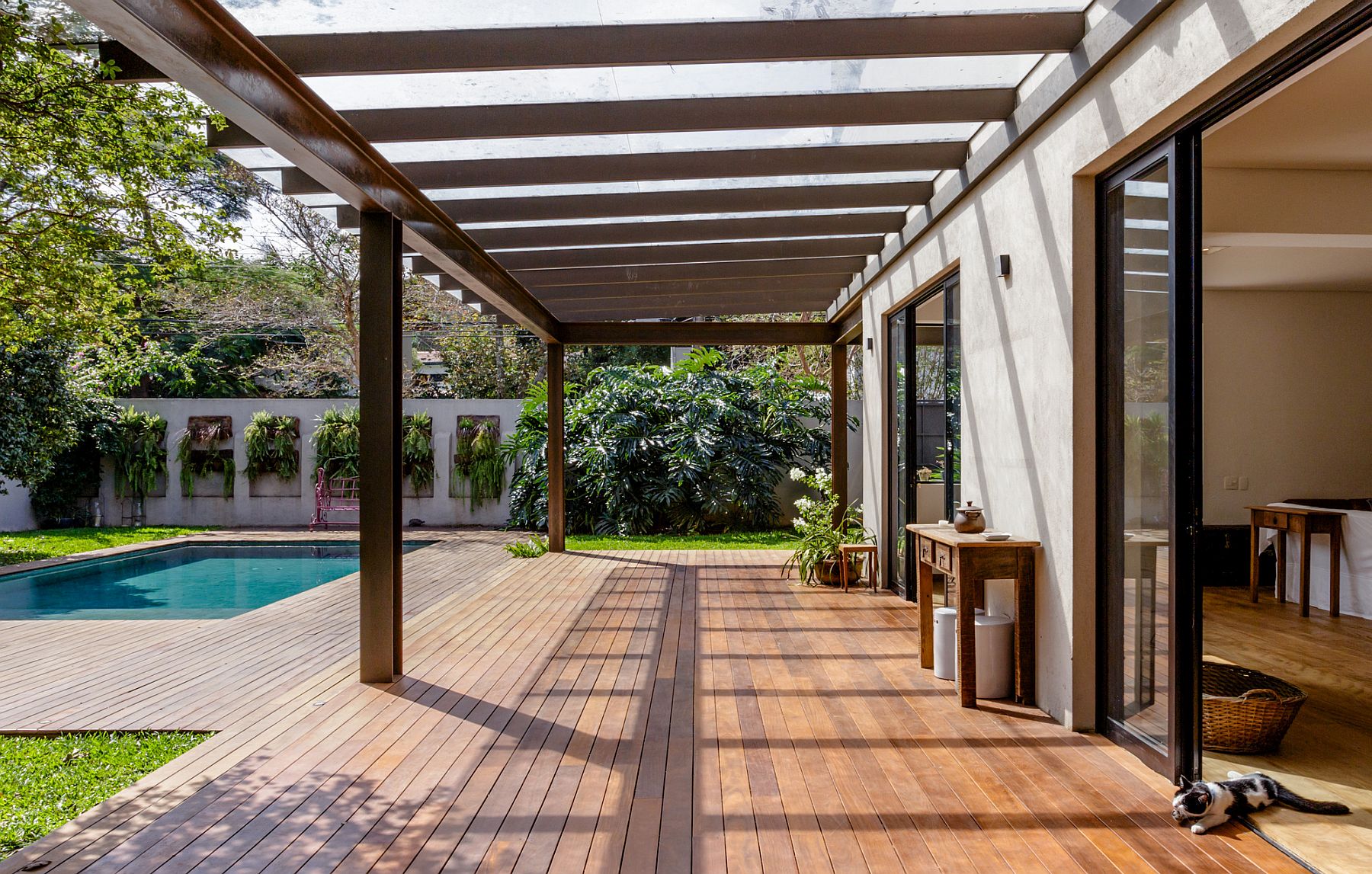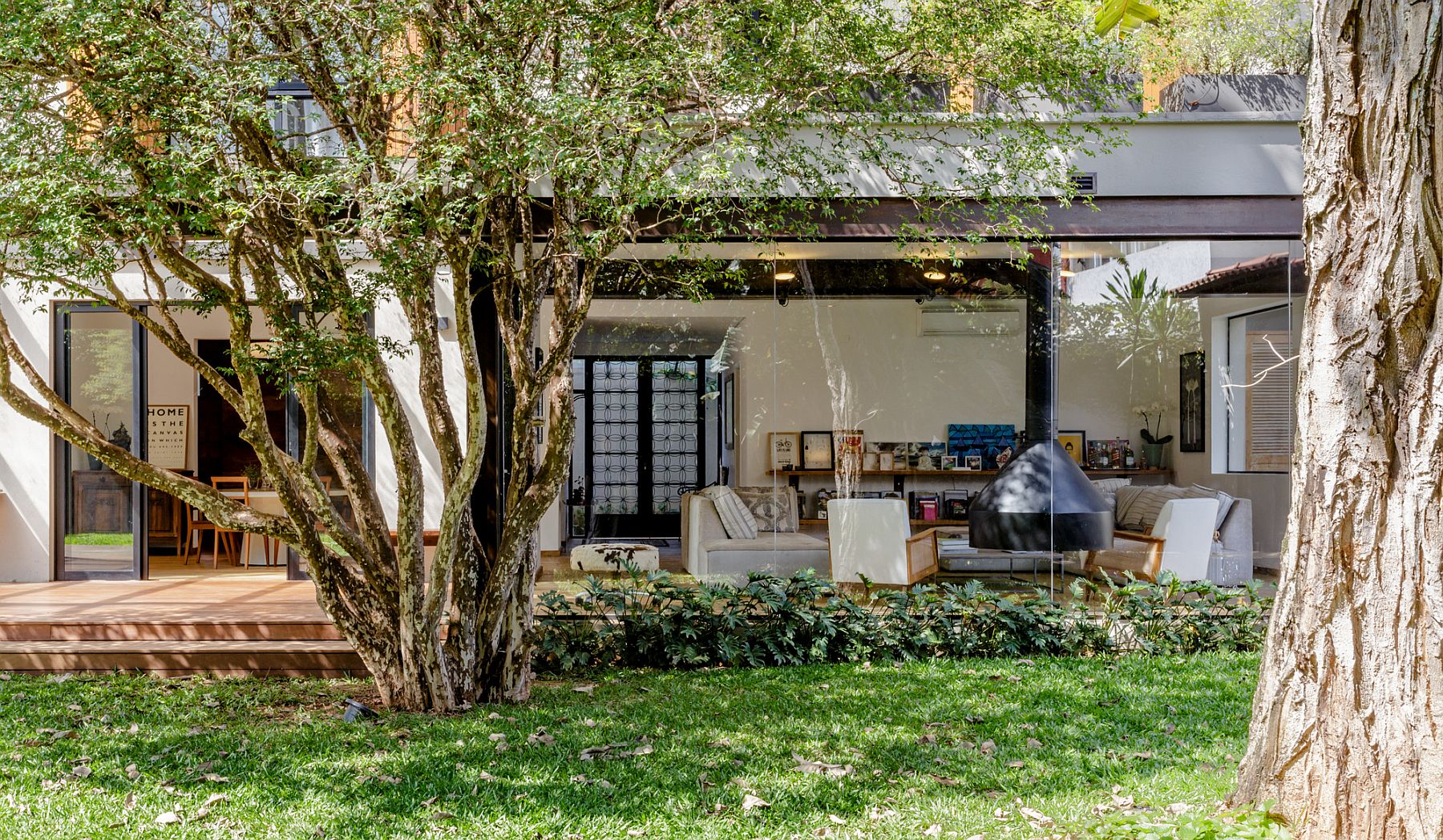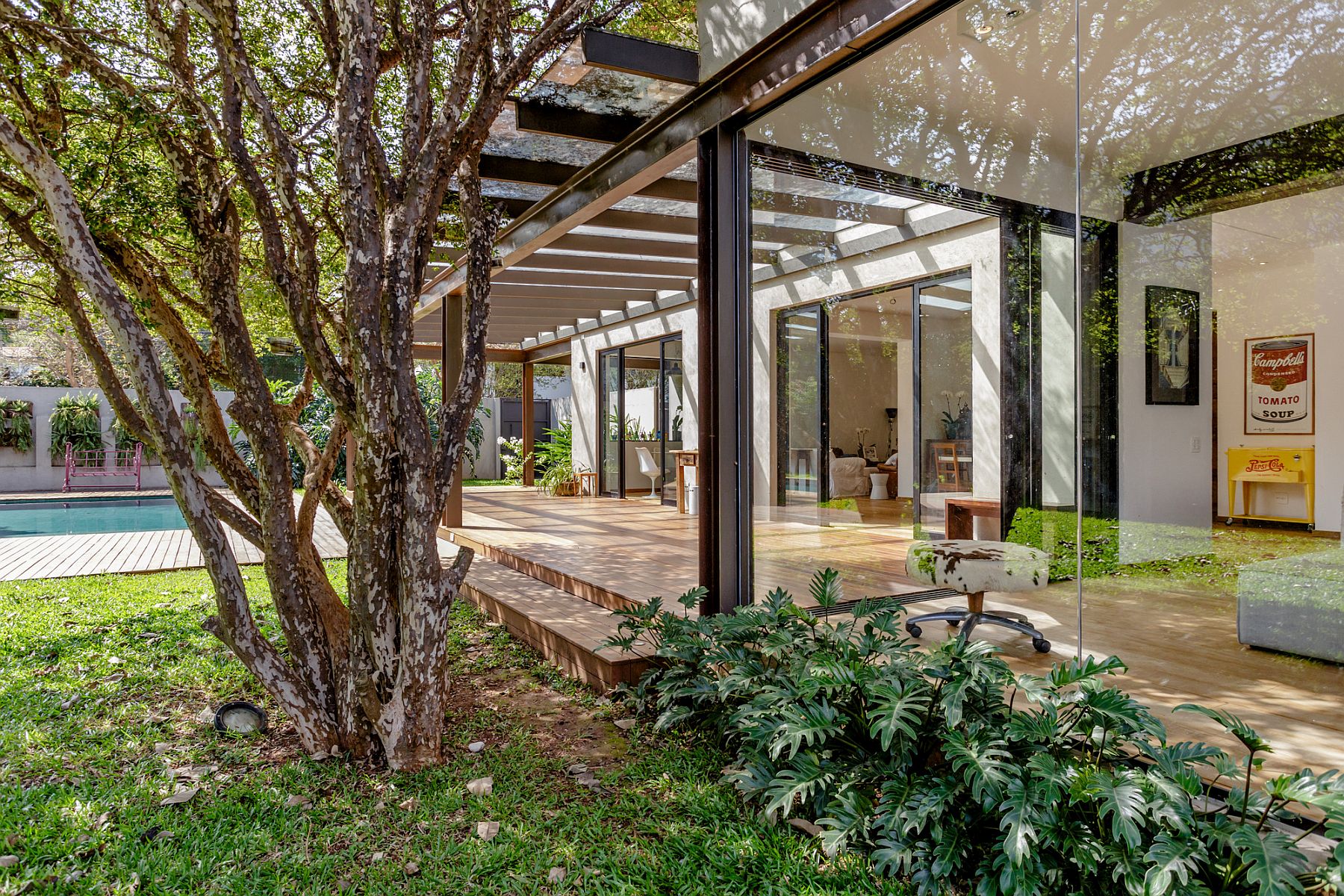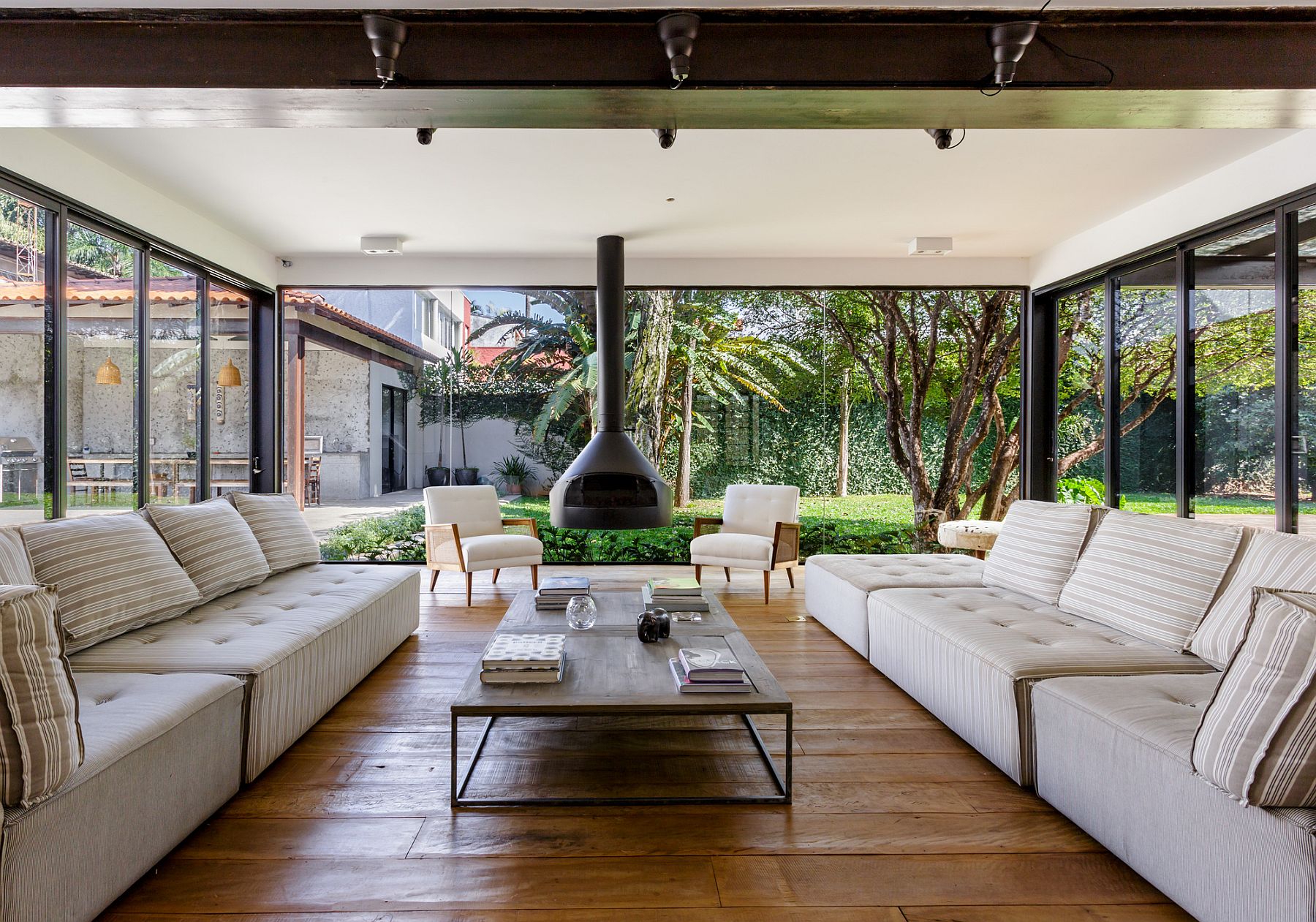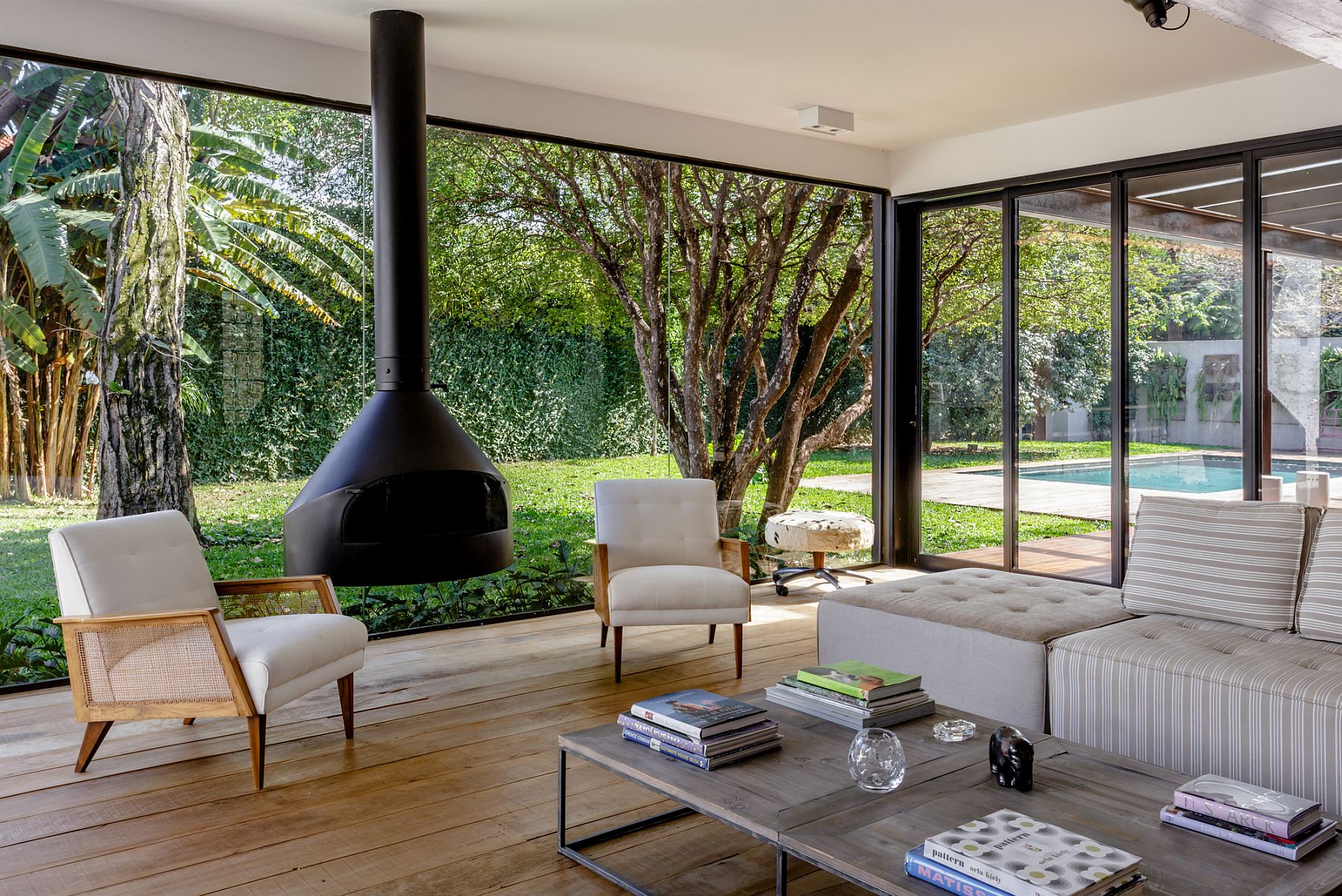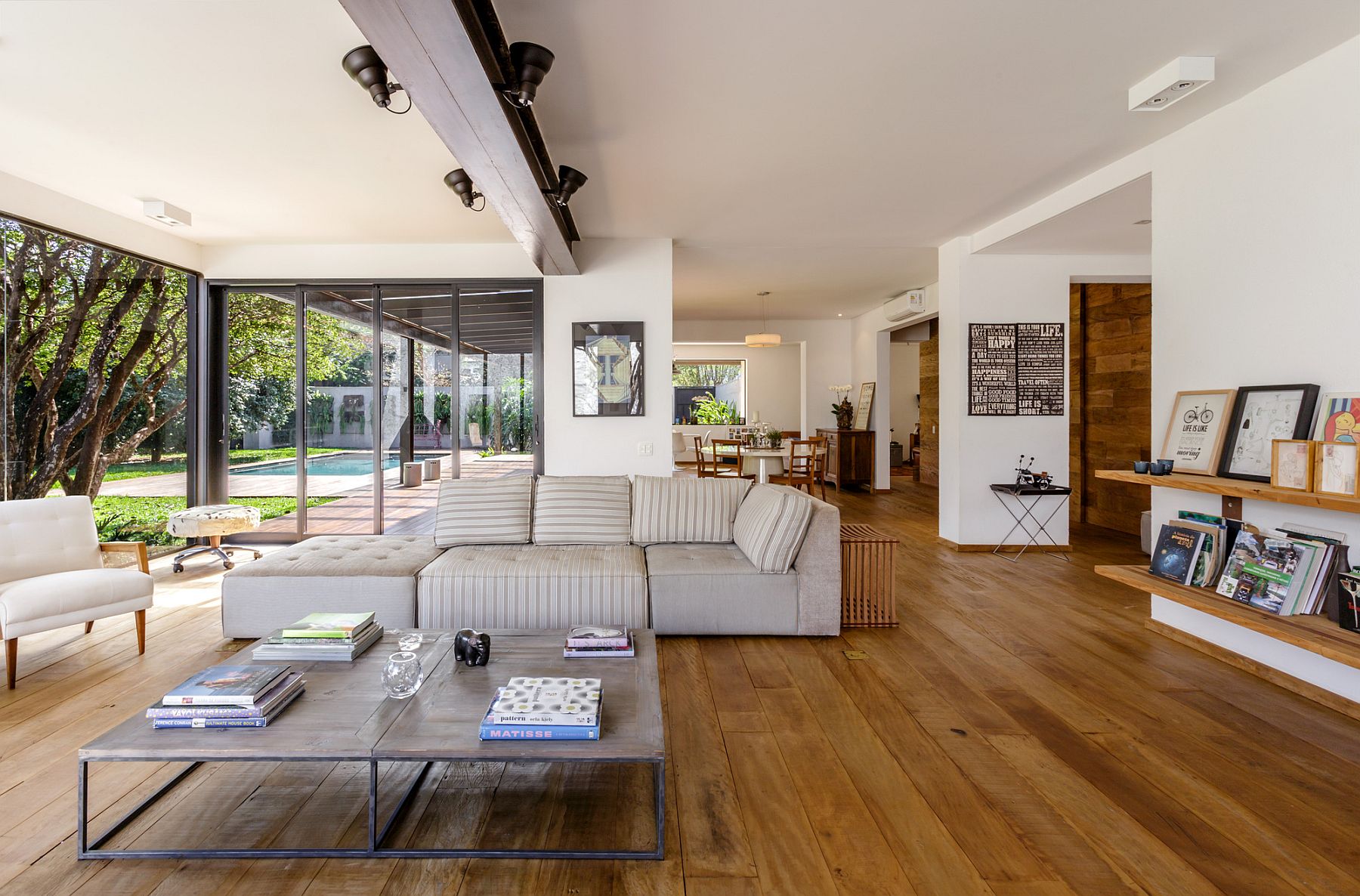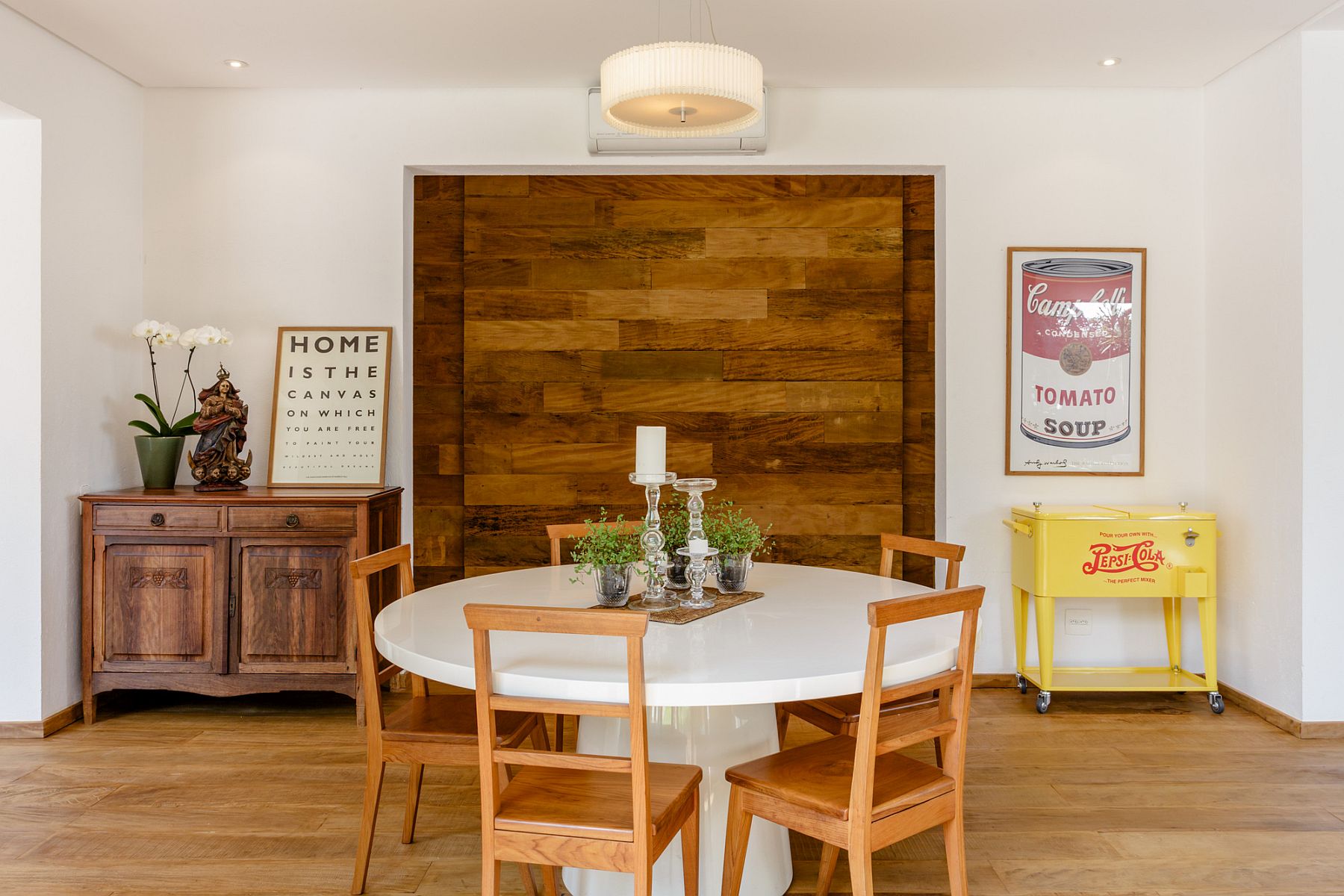 On the inside, the old floor plan was junked in favor of a new, more open interior where each room flowed into the next even while making most of the view on offer. Space is maximized cleverly with additions such as the home office in the hallway and ingenious kitchens shelves that offer multiple storage options. Breezy, beautiful and practical, this is a transformation that seems to epitomize Brazil's love for the outdoors! [Photography: Marcelo Kahn]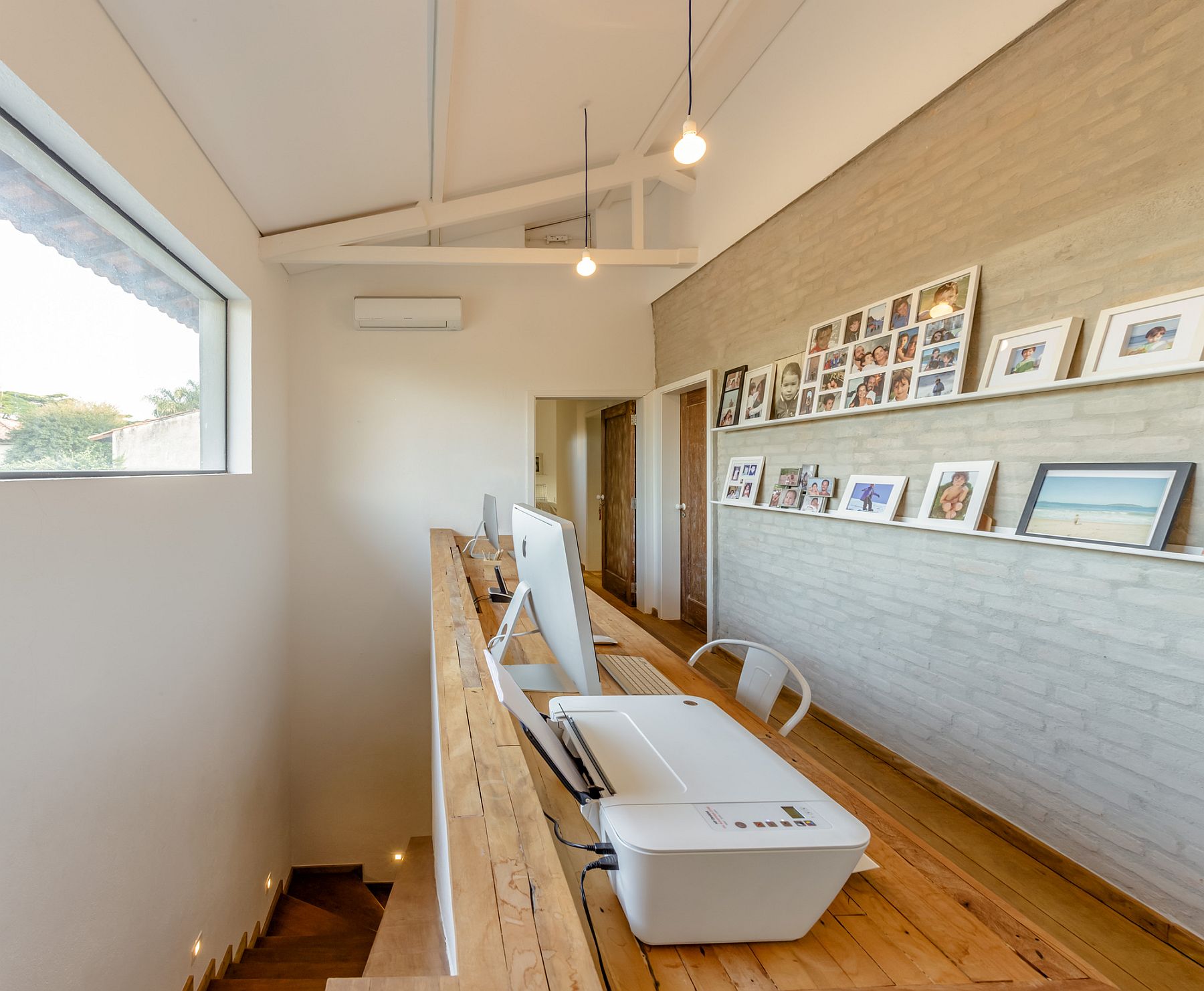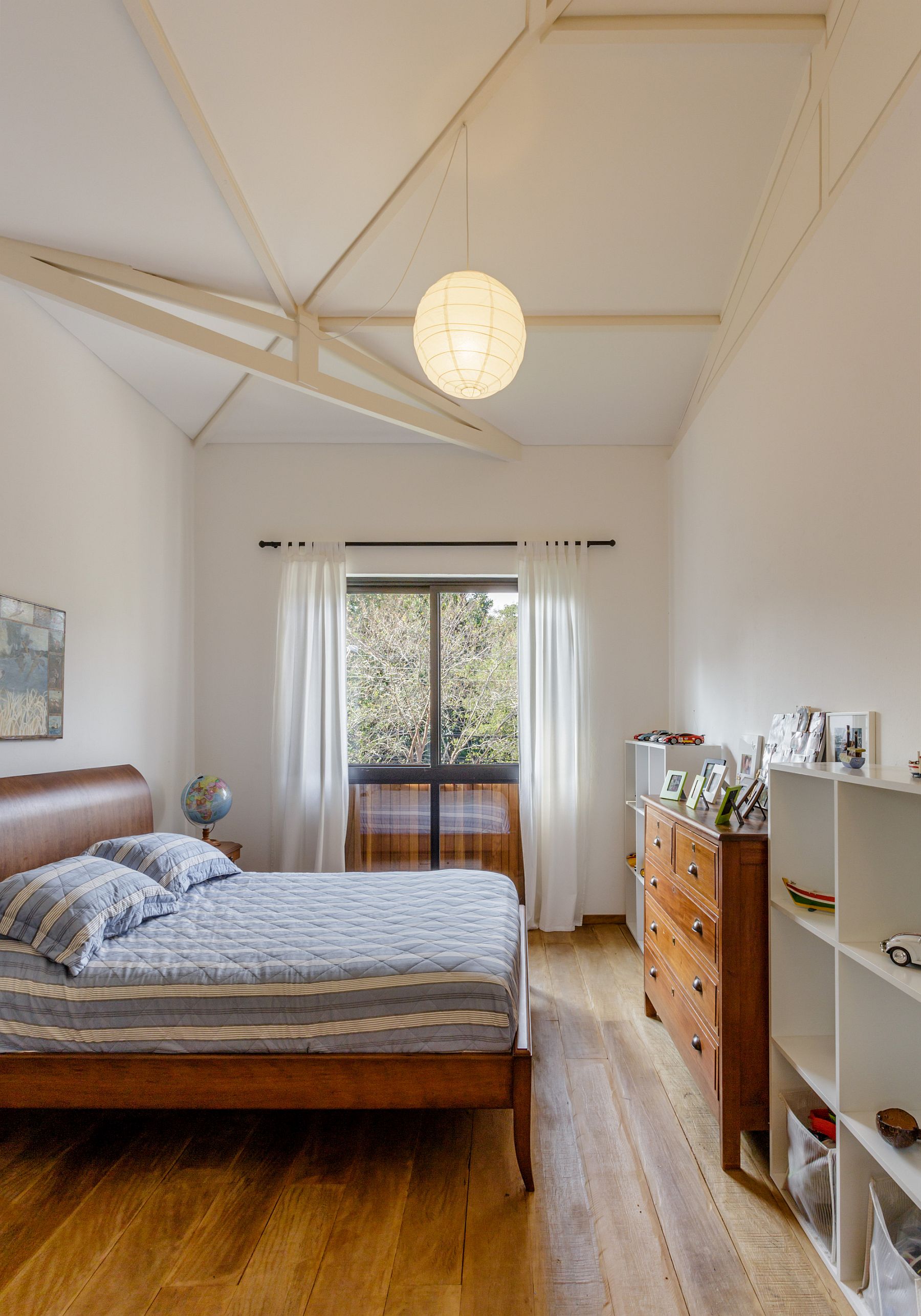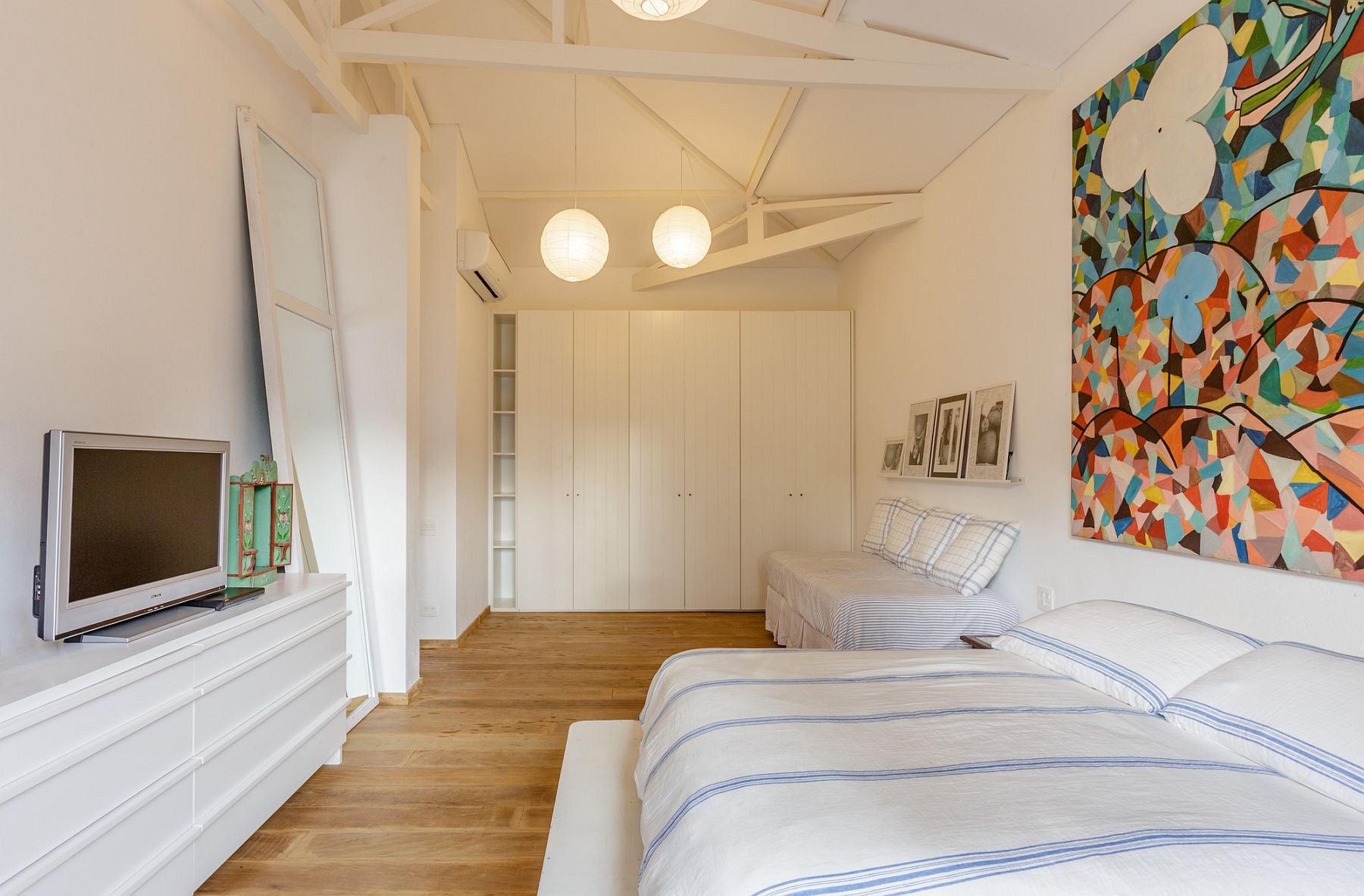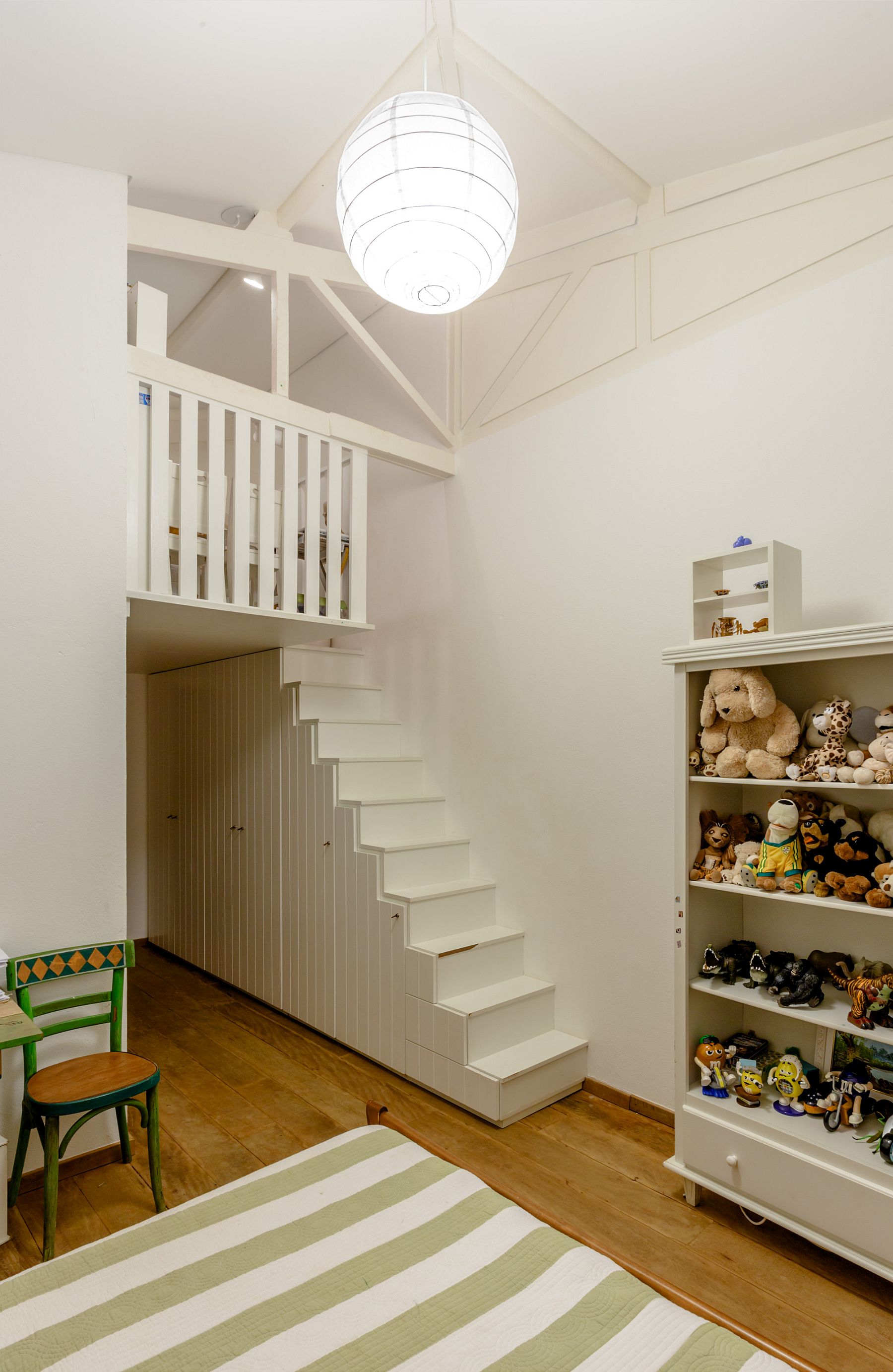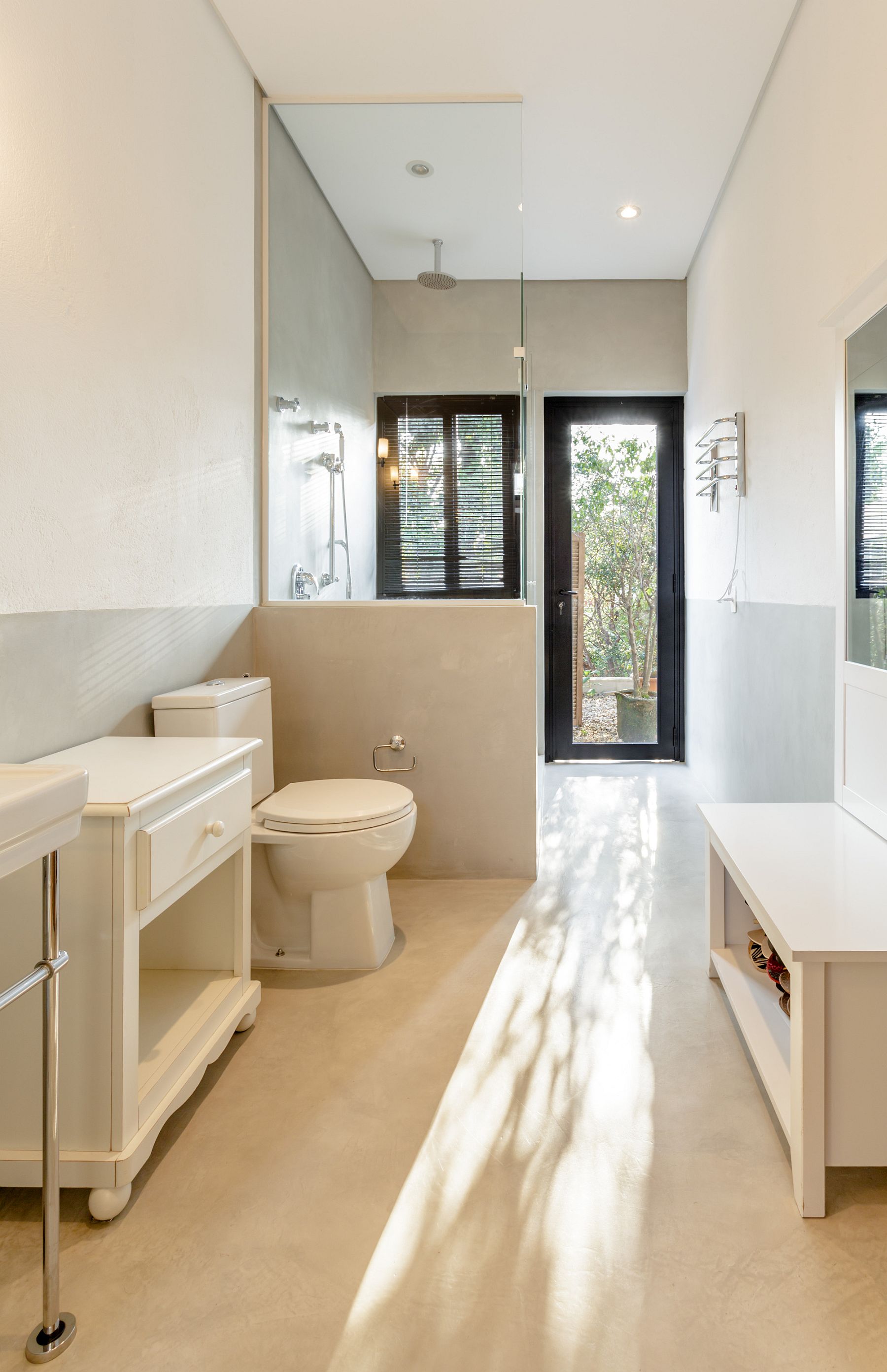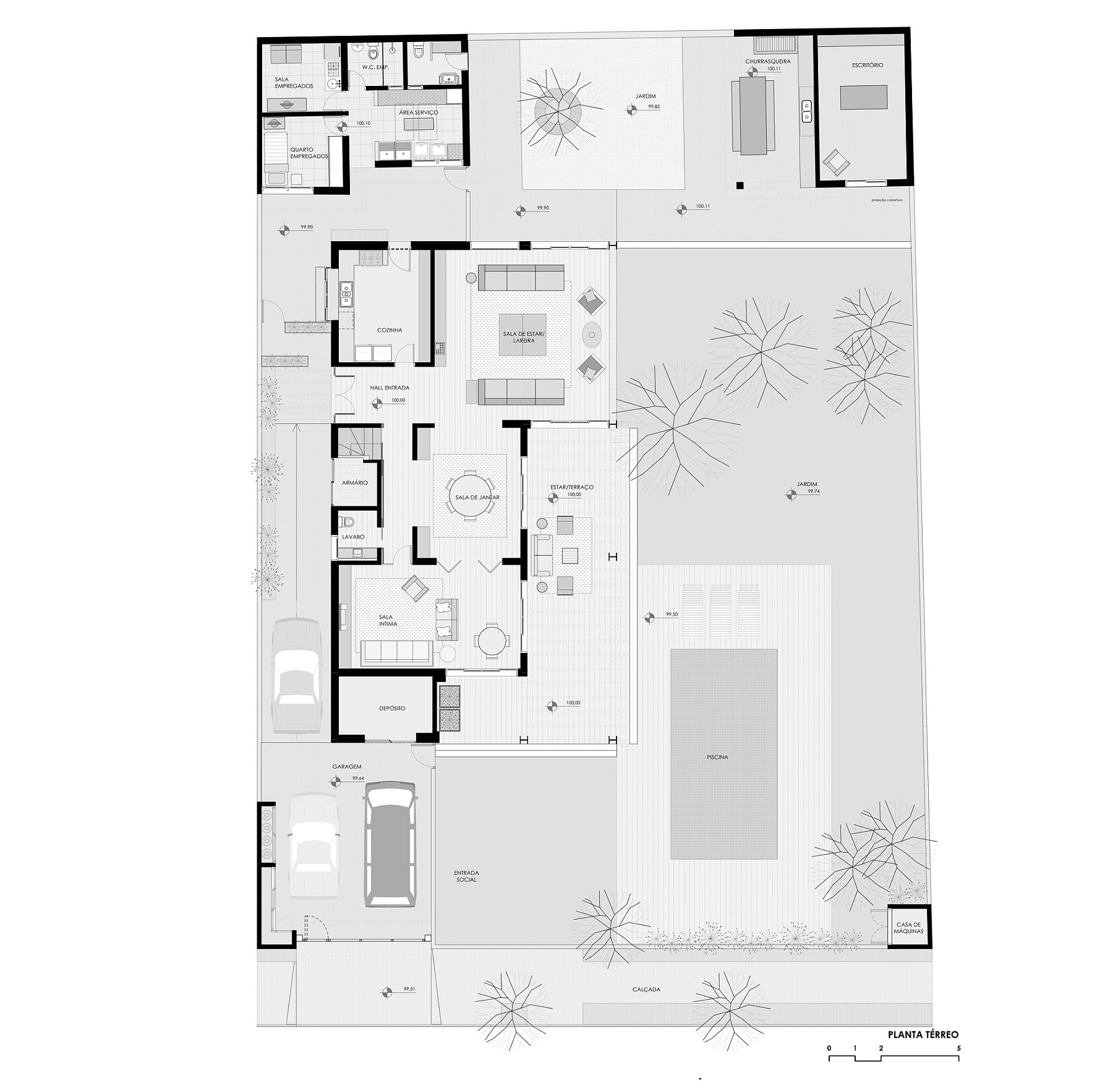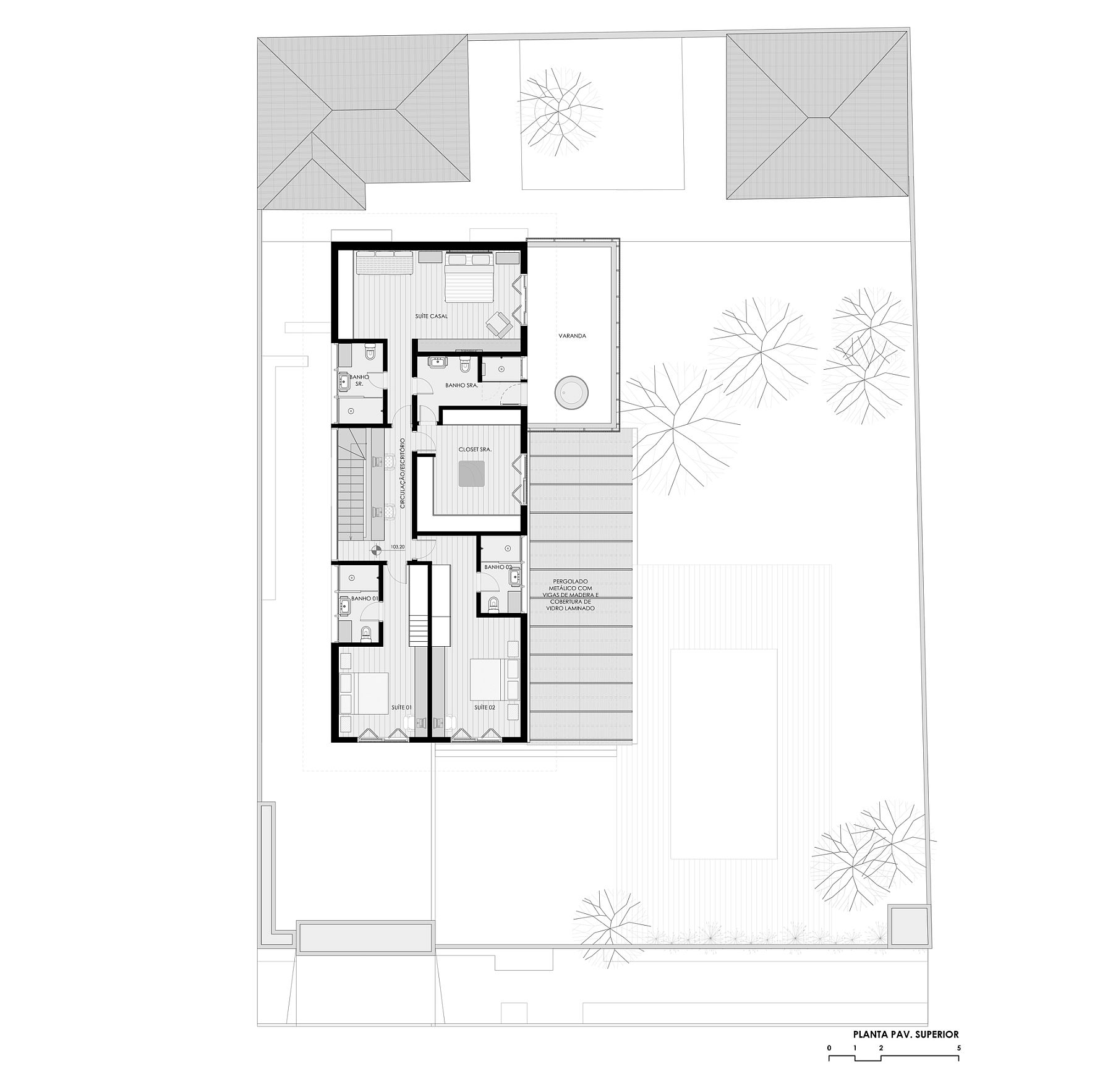 You're reading All About Outdoor Living: Revamped 50s Home Blurs Traditional Boundaries, originally posted on Decoist. If you enjoyed this post, be sure to follow Decoist on Twitter, Facebook and Pinterest.