How often have you come across a home designed to offer the perfect acoustics? Sure, we all ponder it while designing the home theater, media room or even a more modest TV room. But what about the rest of the house? Nestled in Amagansett, New York and designed by Bates Masi Architects, the truly exceptional Elizabeth II provides a captivating answer to that question. This is a house that is dictated by top-notch acoustic and quality, and those who crafted it spent considerable time researching architectural acoustics and the specific solutions that would work in this busy, and at times frantic, resort town.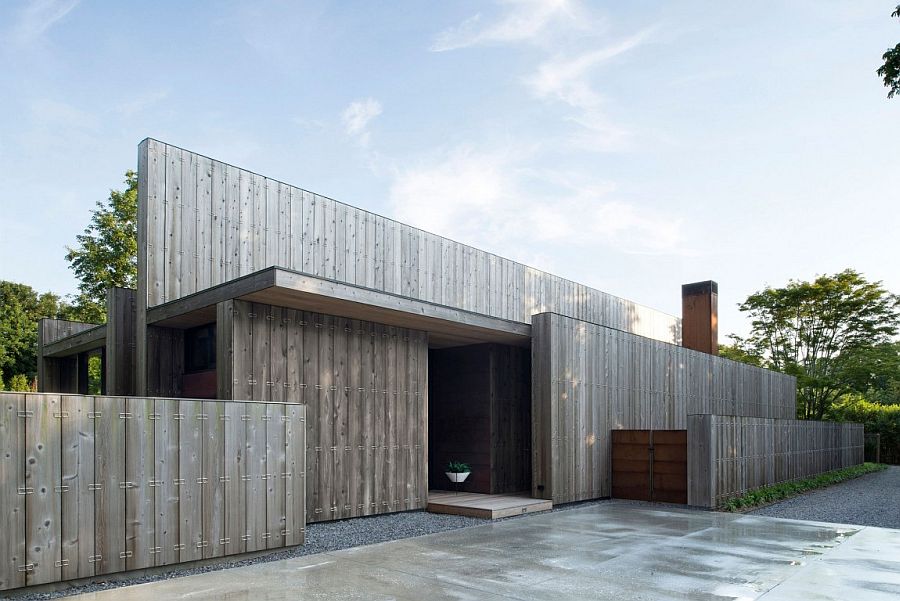 The result is something that captivates you instantly with a series of thick, parallel concrete walls creating a smart and stylish family home where privacy is coupled with an air of peacefulness. The series of walls grow progressively taller as they move outward, with those forming the peripheral keeping out almost all the outside noise. Add to this the distinct presence of wide cedar board siding that is literally 'stapled on' using custom stainless steel clips, and you have a home that does everything it can to ensure that the open living area is detached from the constant hustle and bustle outdoors.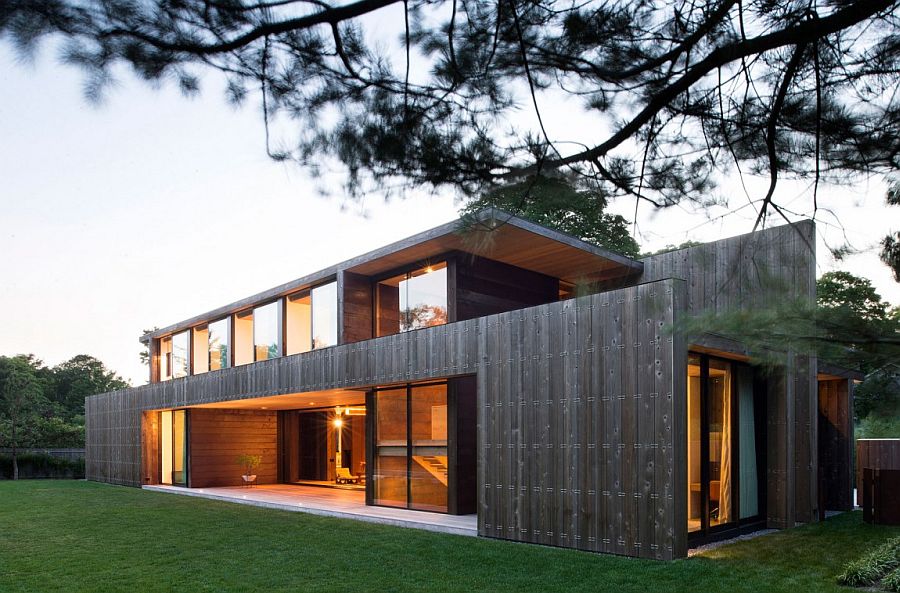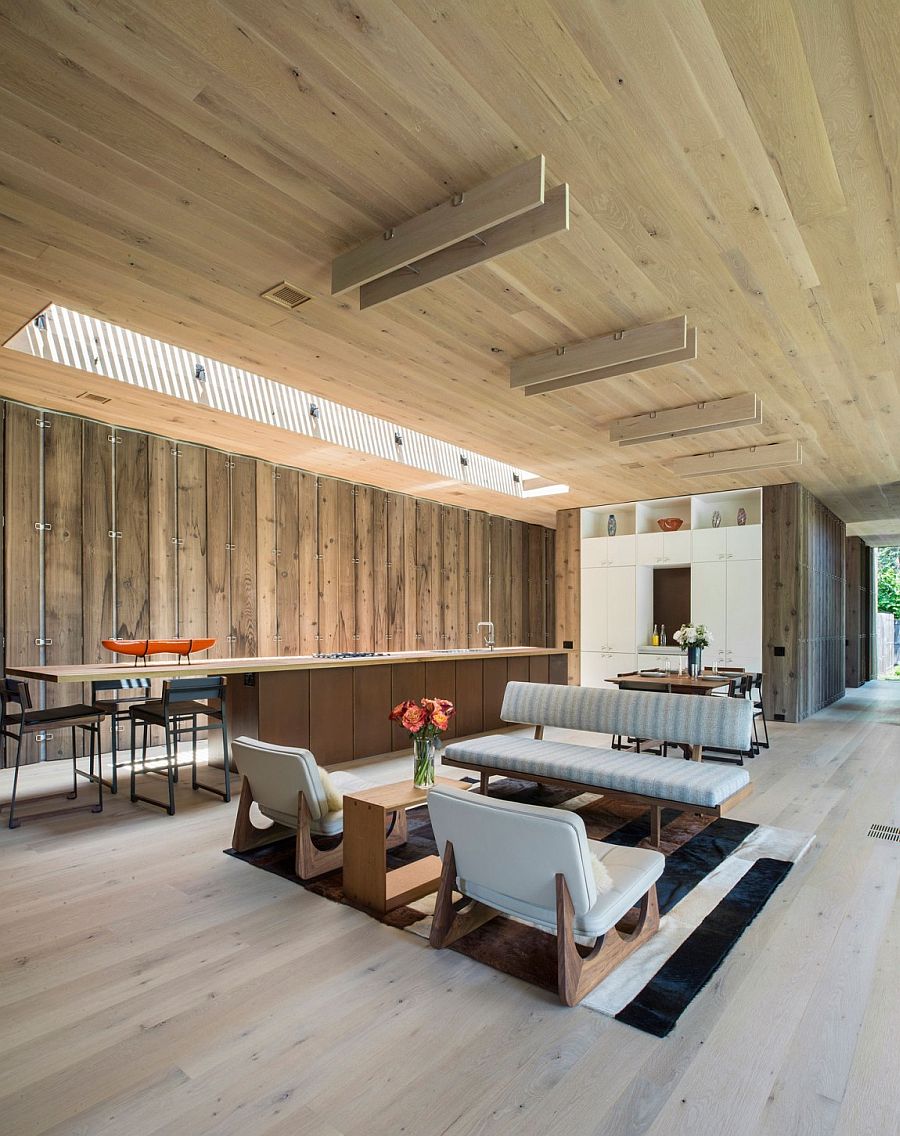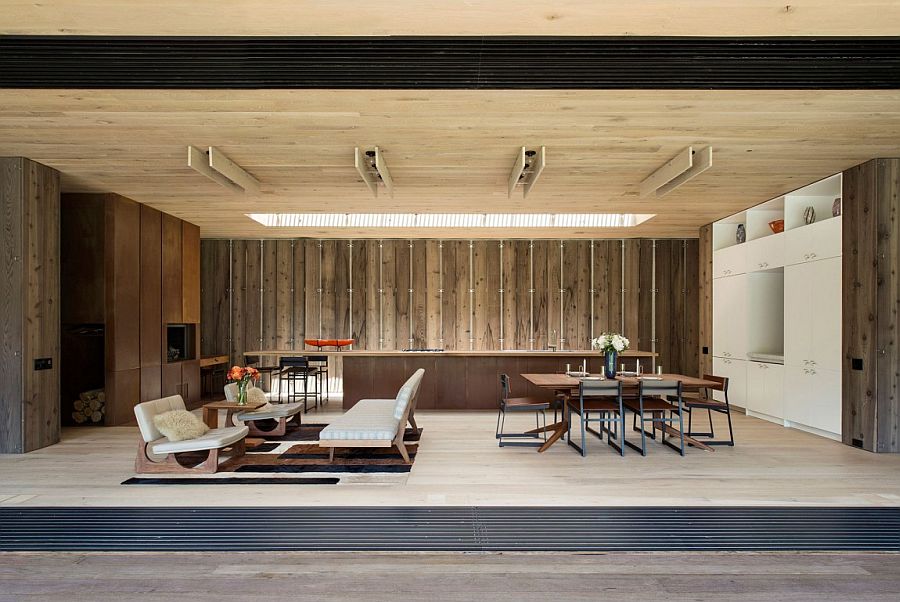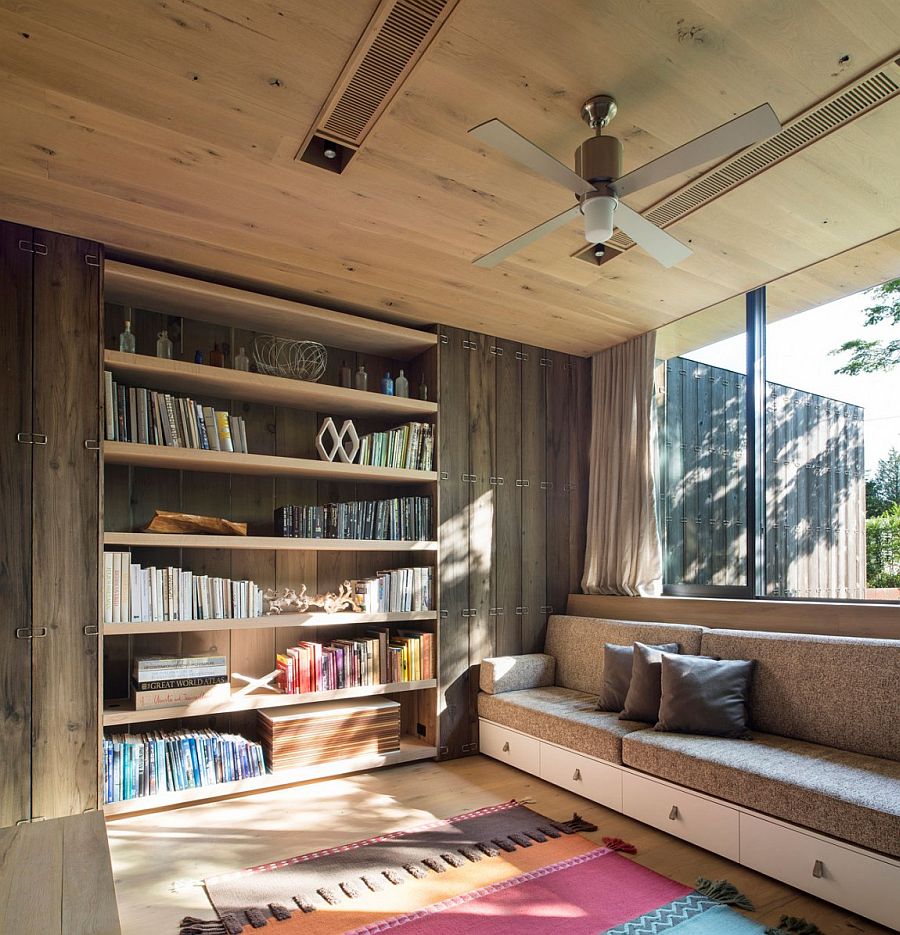 The use of stainless steel clips was a masterstroke that helps the architects to use the cedar boards without having to worry about damage over time due to seasonal expansion and contraction of wood. Using these cool clips allowed them to leave enough of a space between the boards to account for this, even while giving the walls a hint of metallic glitter! Custom variants of these clips are also used as hooks and cabinet pulls throughout the house, fashioning a sense of continuity.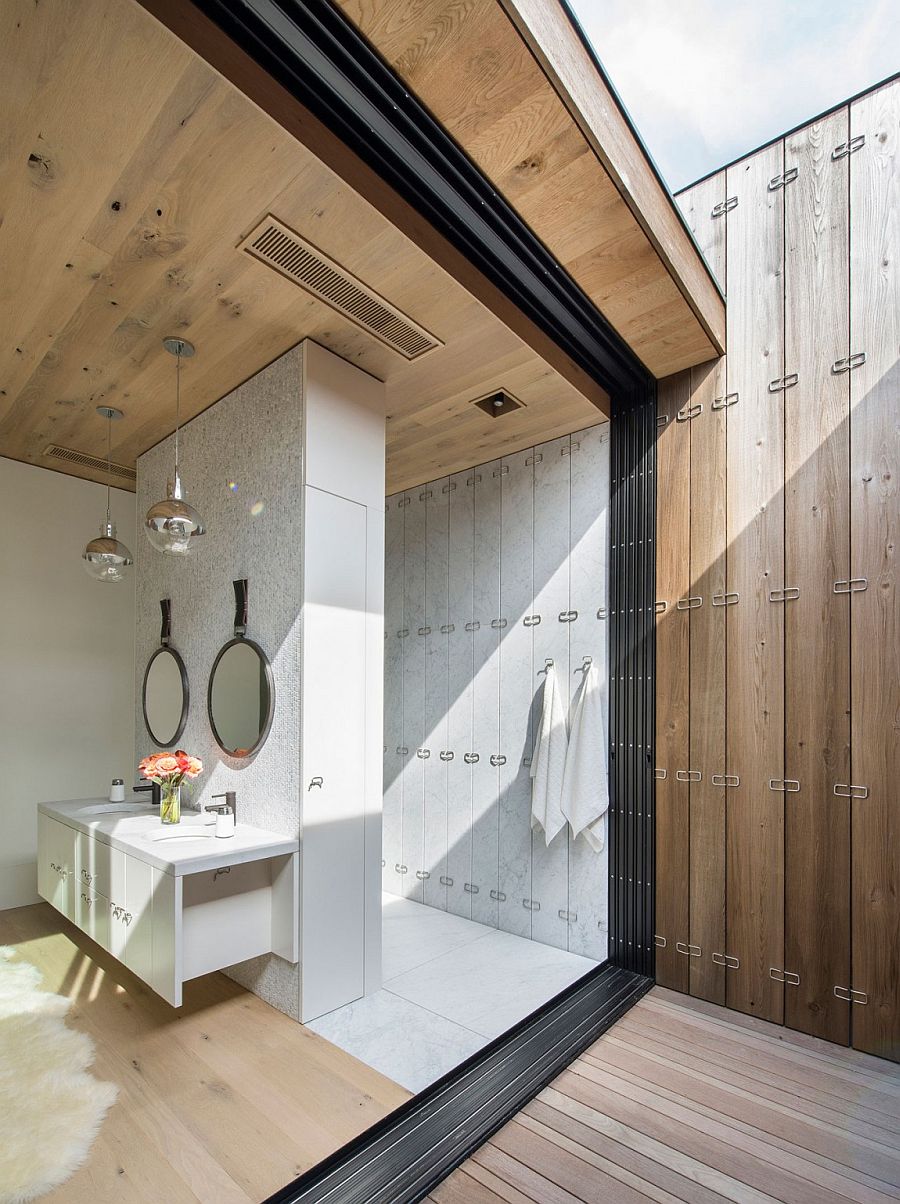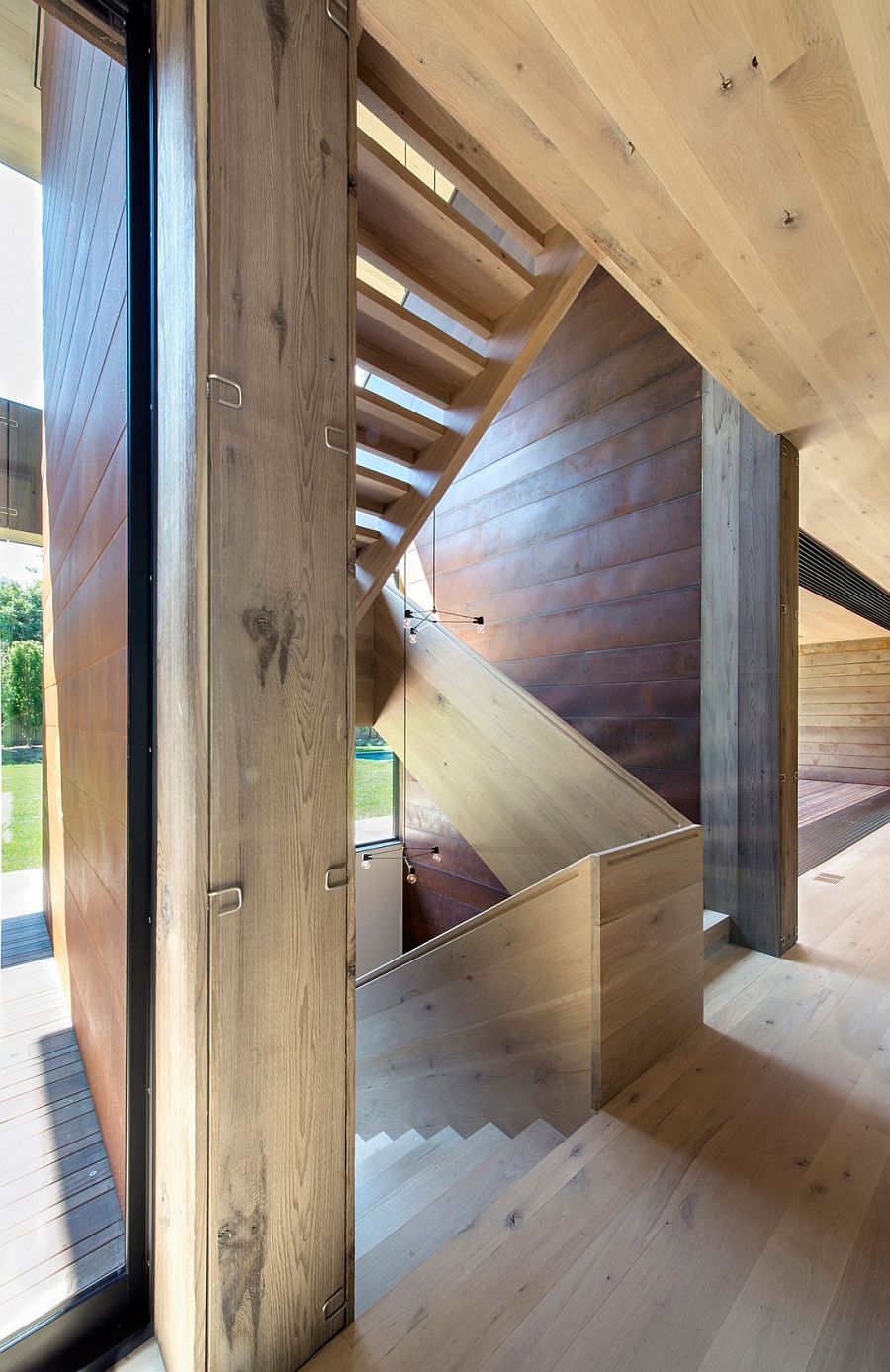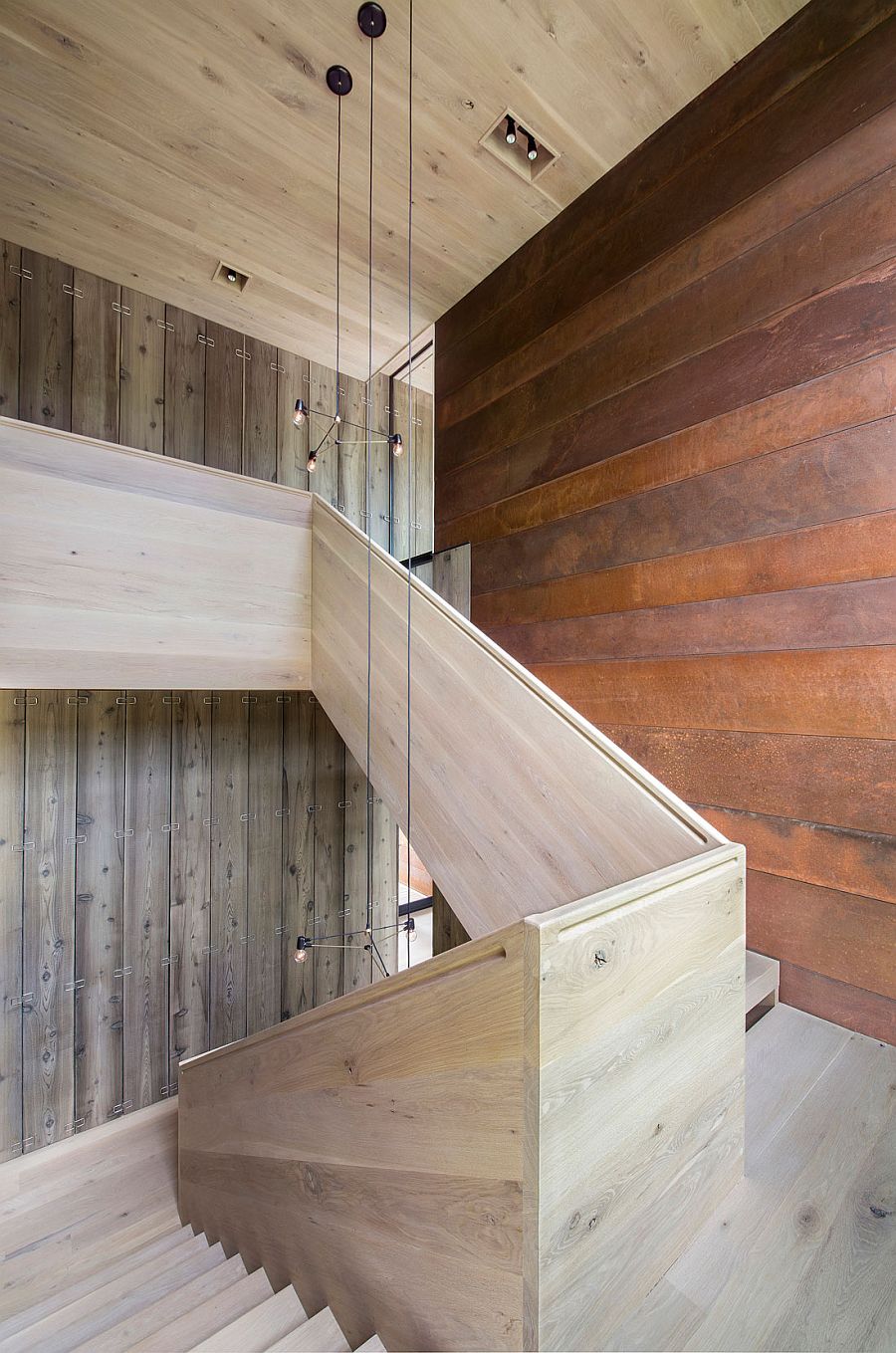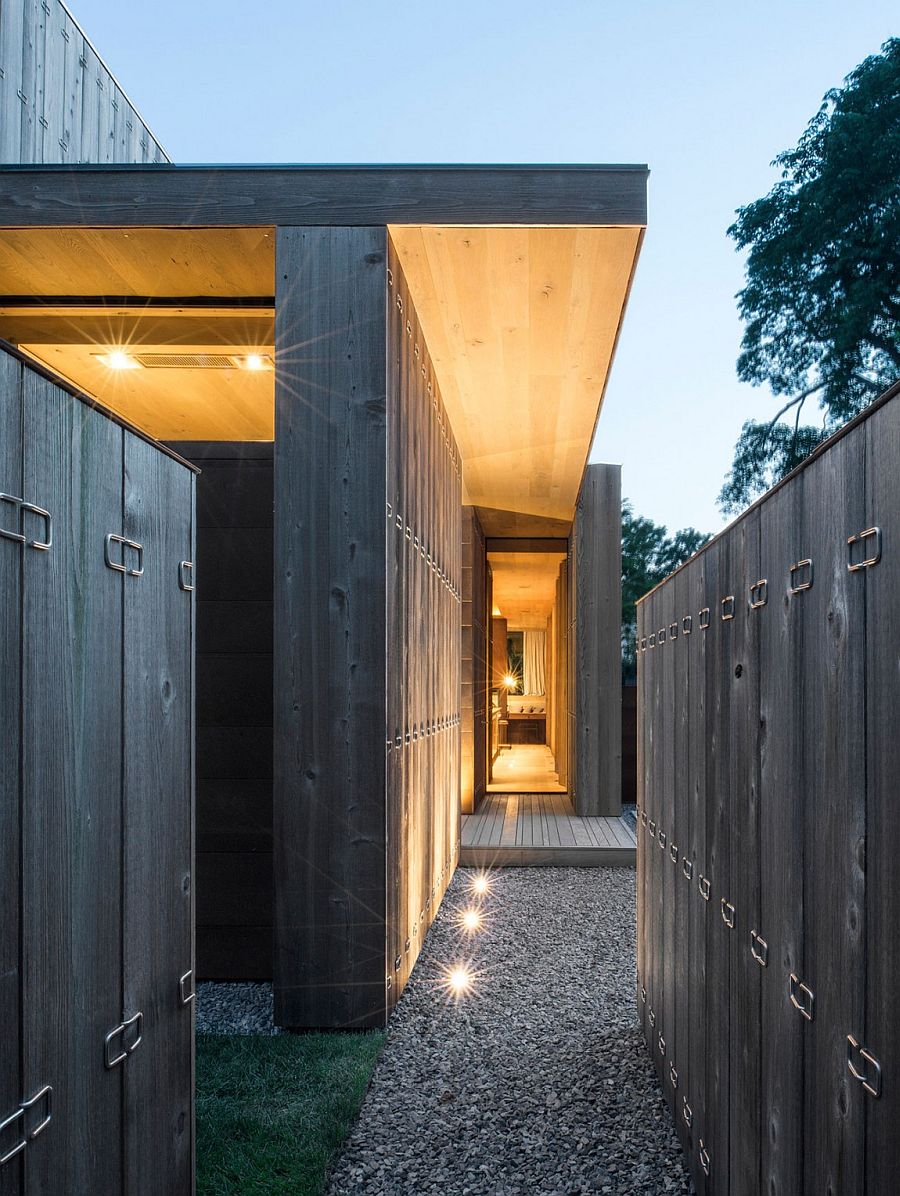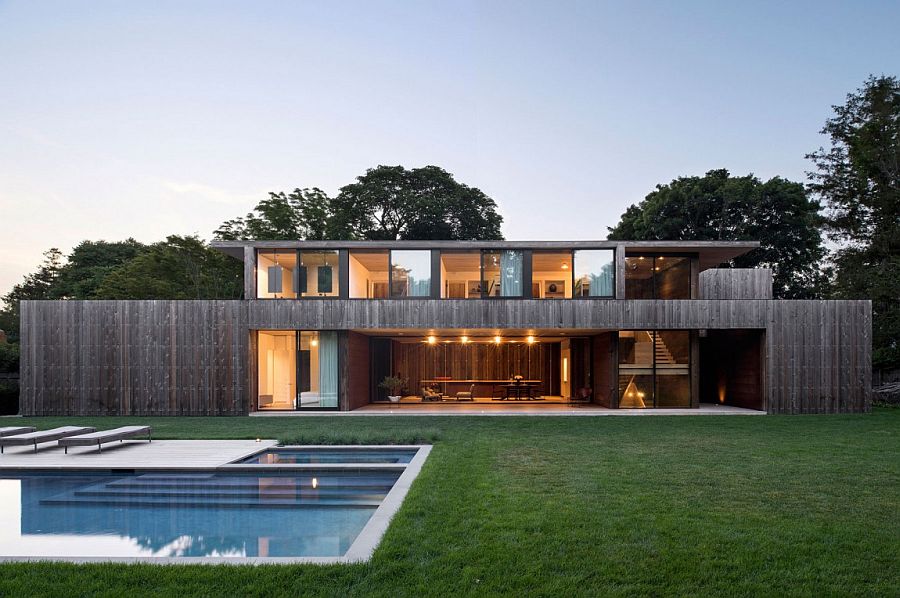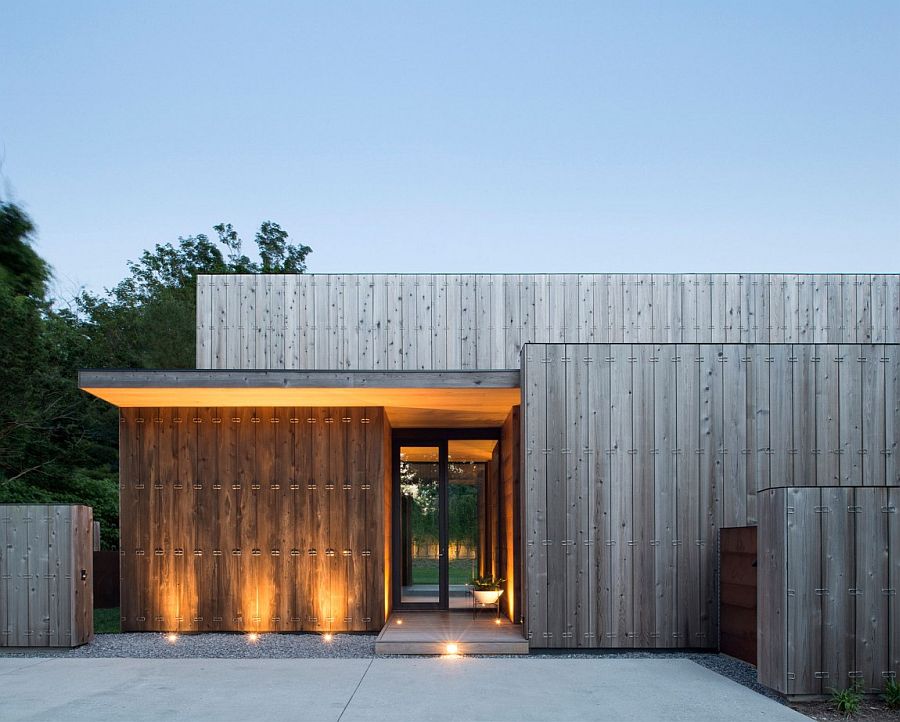 A layer of felt below these cedar boards also helps improve both the acoustics and insulation of the home, as every room and architectural feature inside has been designed keeping in mind the overall flow of sound through the spacious residence. With a curated backyard, a relaxing pool deck and a spa, this inimitable New York dwelling tells you that not everything is always about aesthetics alone!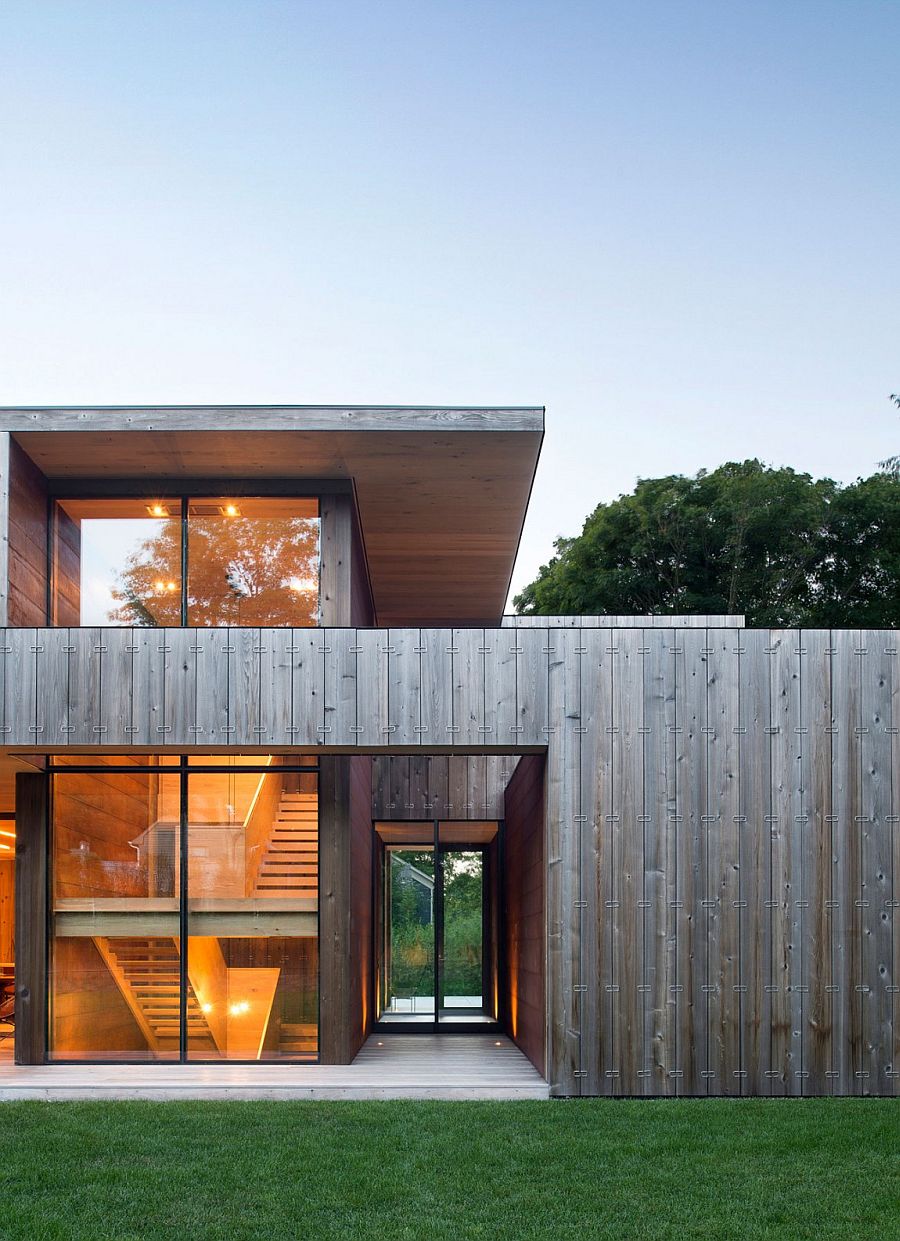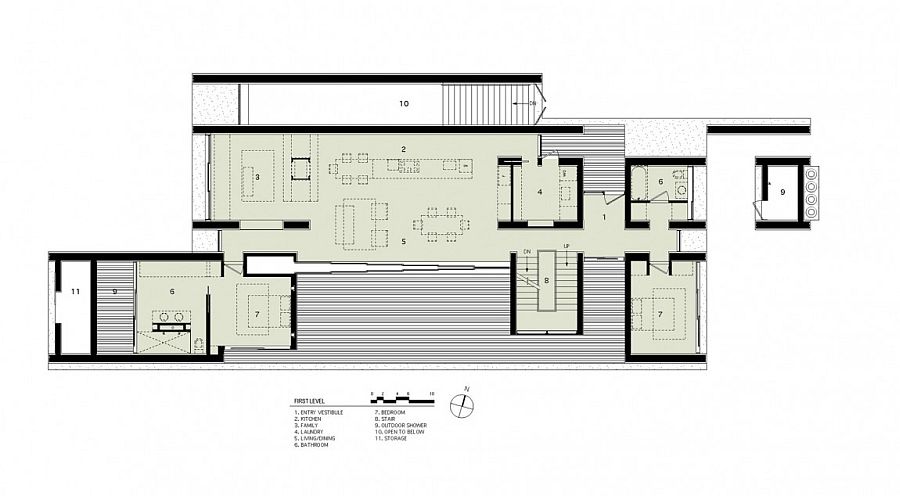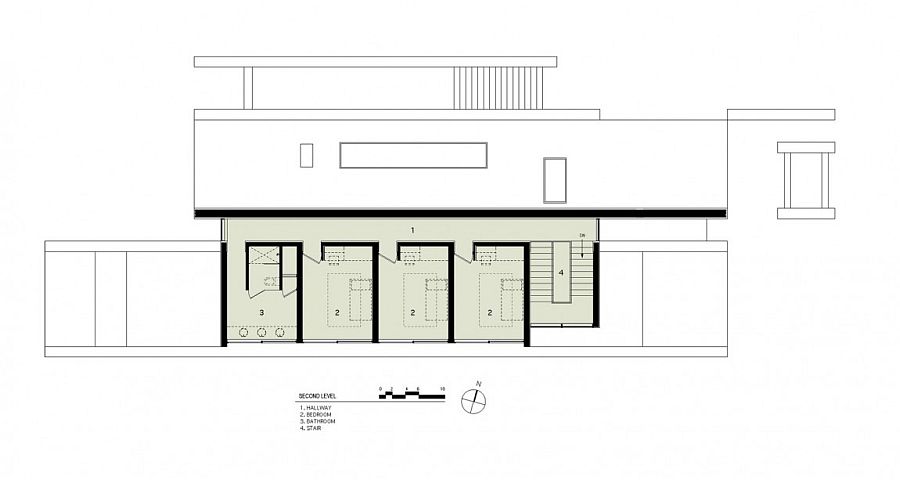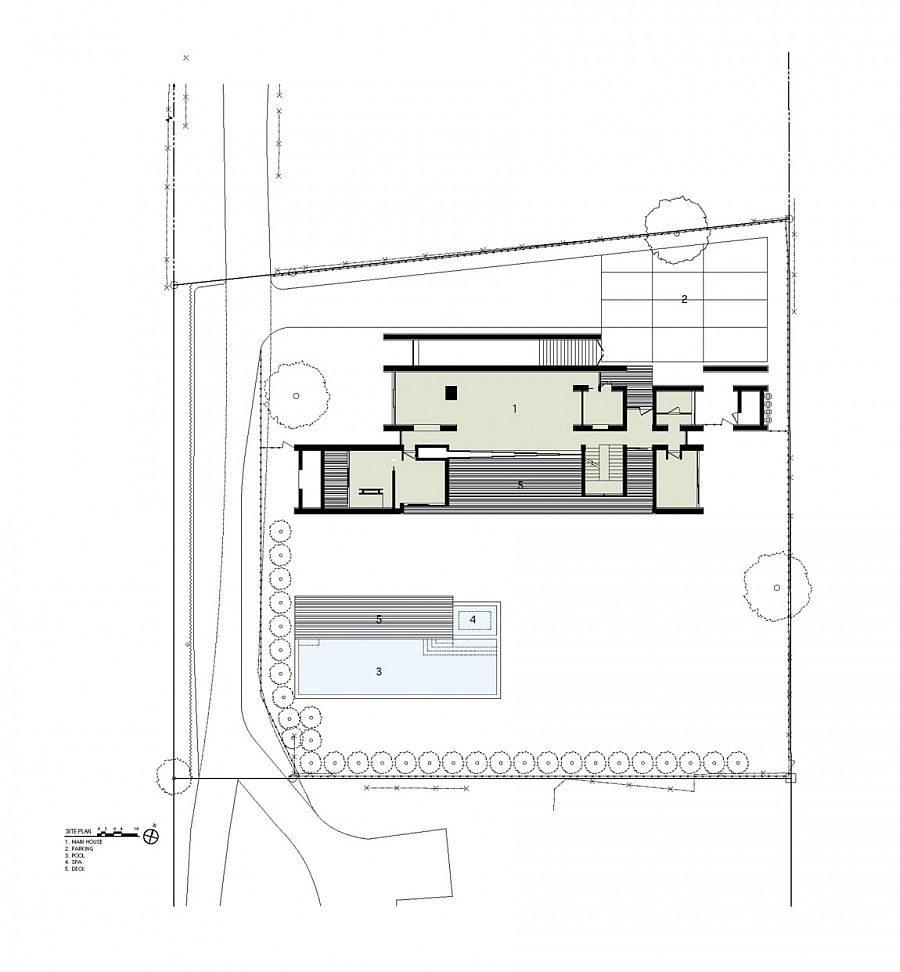 You're reading Acoustics Trump Aesthetics in this New York Home with Series of Parallel Walls, originally posted on Decoist. If you enjoyed this post, be sure to follow Decoist on Twitter, Facebook and Pinterest.