To begin, learn how easy it is to make these Fall-coloured accordion leaves. They are great for adding a little colour to a table, mantel, or even to use as gift toppers.
TOOLS & MATERIALS:
DIRECTIONS (FOR ONE LEAF):
Cut a sheet of card stock right down the middle (you can get two leaves out of each sheet of paper). Measure the midway point lengthwise and mark it with a pencil.
Cut the shape of a triangle from the mark to the opposite corners. Then place the longest end against the score board and score it every 1/2″. Rotate it 90 degrees and score down the middle.
Fold it like an accordion, then fold it up at the middle. Apply glue to one end and attach it together.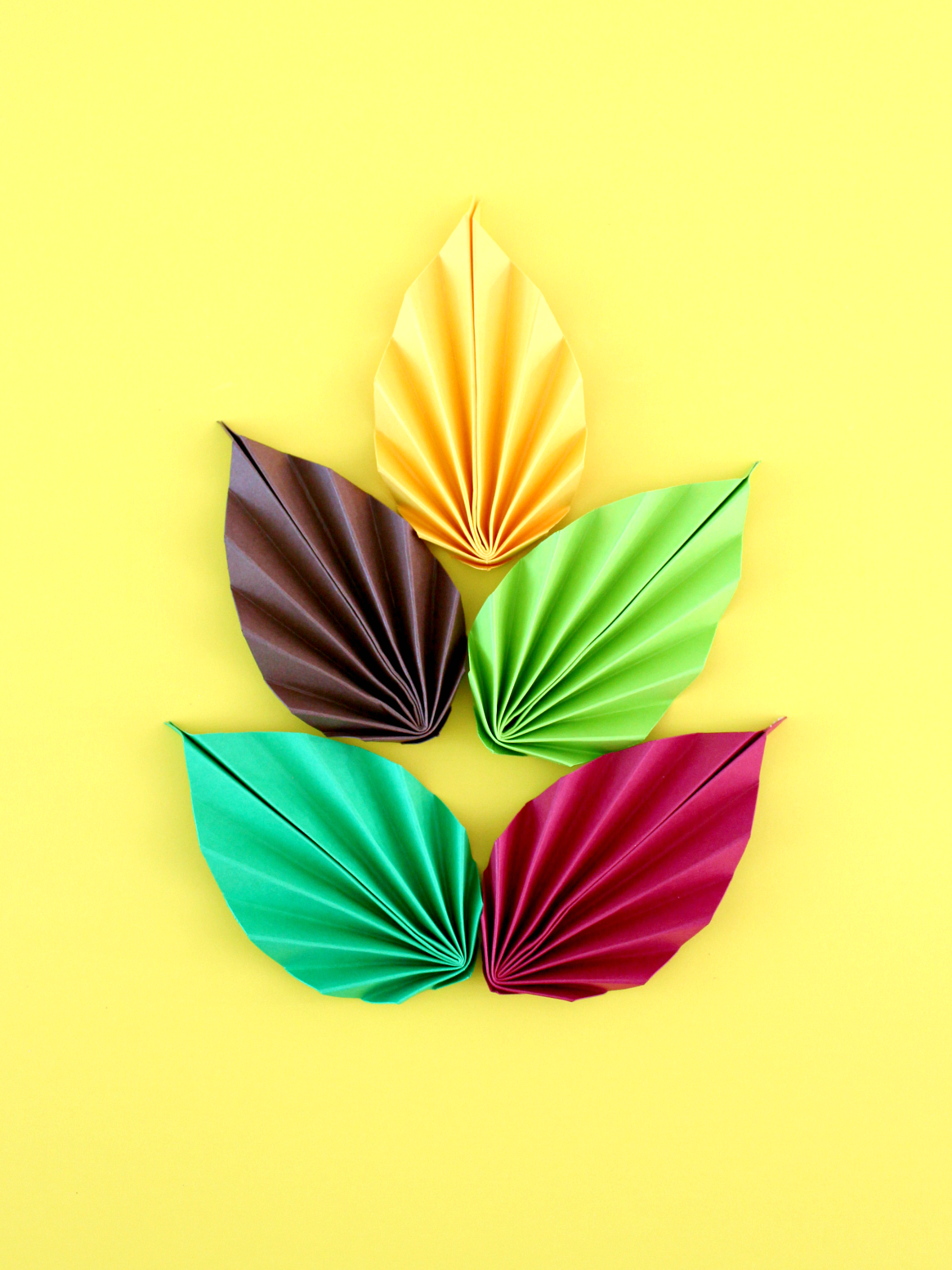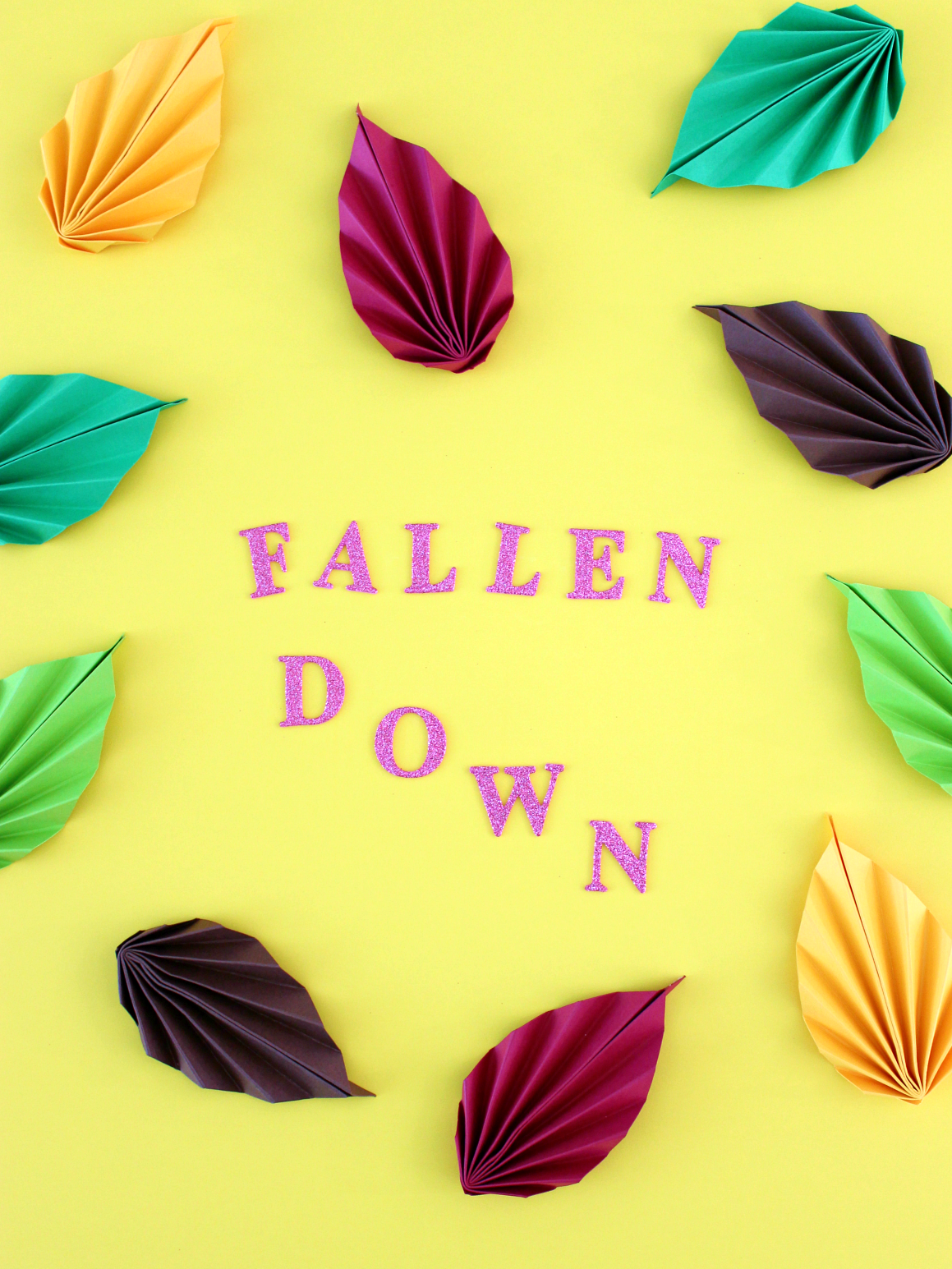 Total time: about 30 minutes for 10 leaves.
Have you started your Fall projects? Happy crafting!