This Saint Petersburg apartment is an exquisite celebration of texture and color.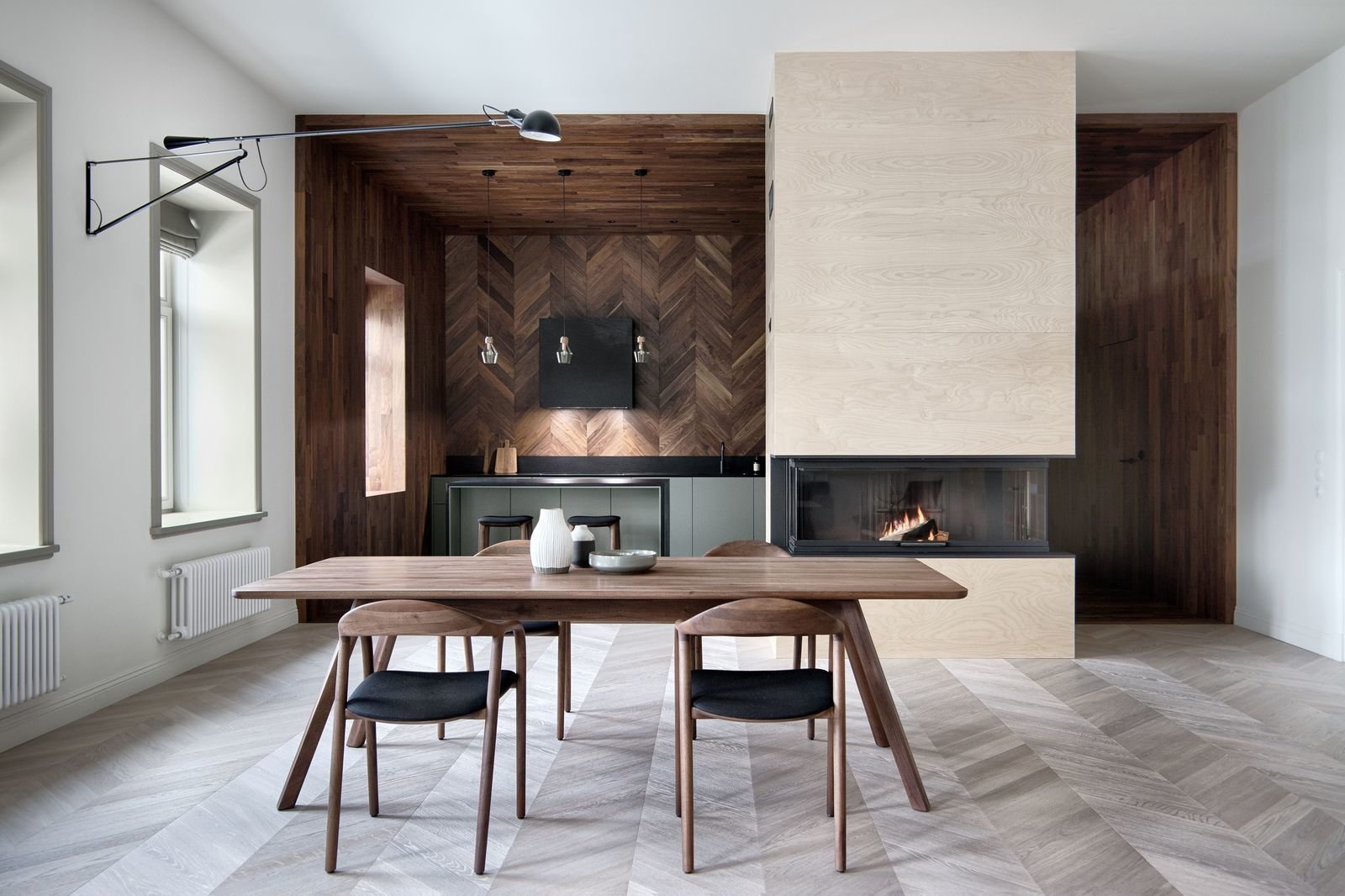 INT2 architecture renovated a 2,300-square-foot apartment on the top floor of an early nineteenth-century revenue house in the Russian city of Saint Petersburg into a stylish, texturally intriguing short-term holiday property that can comfortably accommodate up to five guests.
The Saint Petersburg-based architects used deep, dark colors for the walls and ceilings, and they incorporated a variety of interesting finishes—including plywood, teak, walnut, quartz, cement tiles, and ceramic granite—into the new space.
The apartment consists of a living room, kitchen, study, laundry room, steam room, and two bedrooms with ensuite bathrooms.
The living room and kitchen, which are located within an open-concept common space, are differentiated with light and dark wood floors. Light-colored herringbone parquet is used for the living area, while dark horizontally laid walnut parquet forms the floor of the kitchen.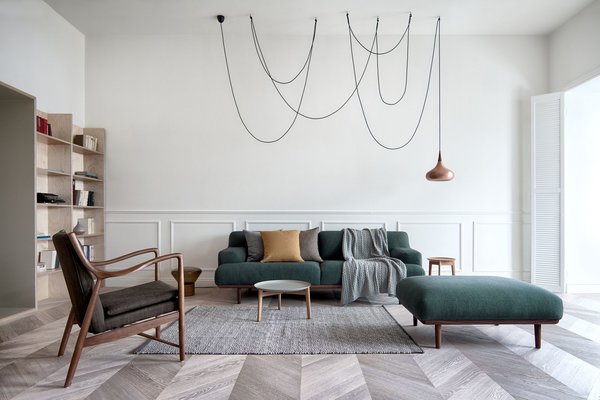 See the full story on Dwell.com: A Variety of Finishes Add Textural Intrigue to This Renovated Russian Apartment