While this 1907 home might look similar to its Victorian neighbors, just wait until you see inside.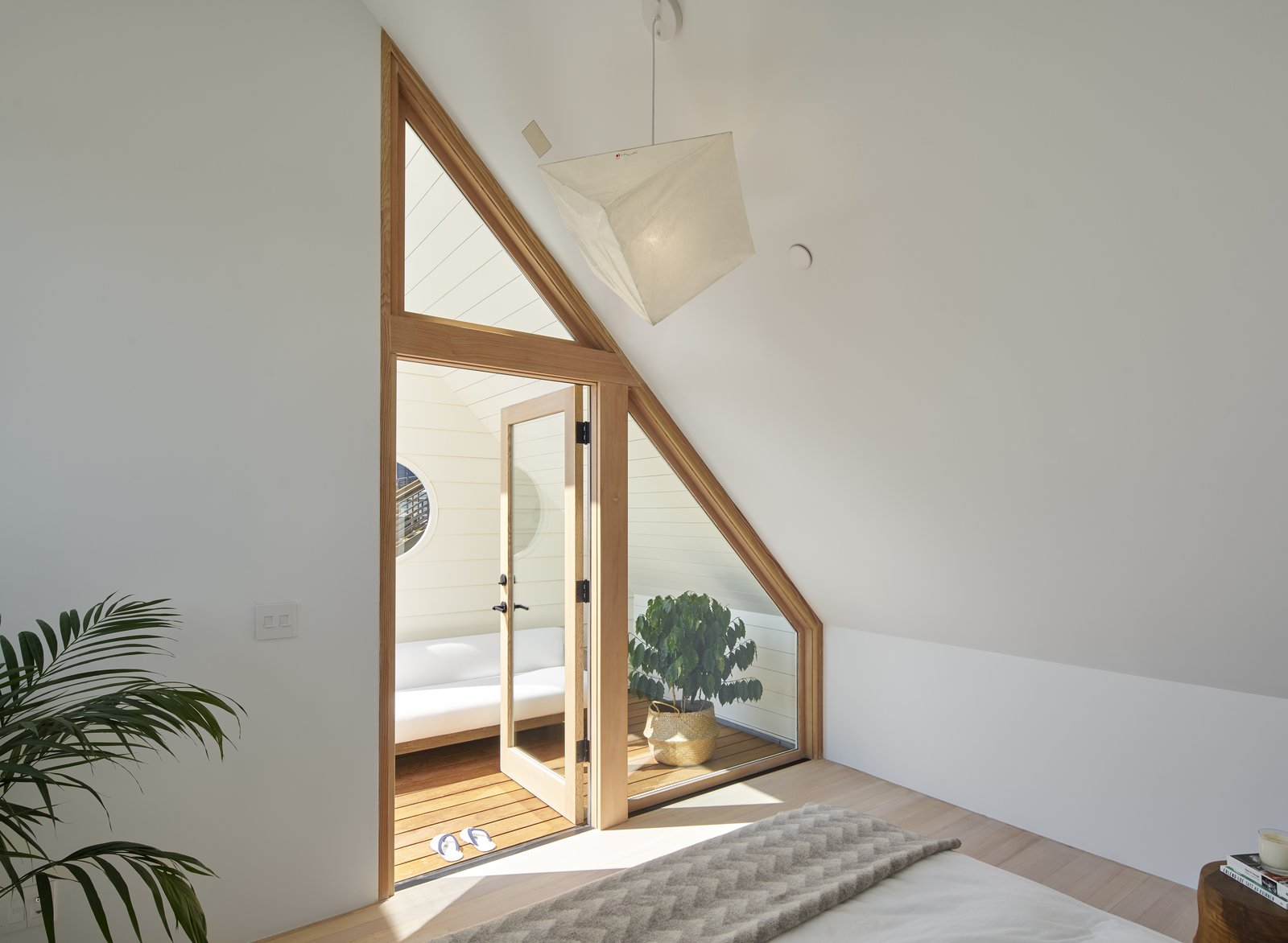 After being tapped by a young, growing family to transform an existing attic into a more accessible, functional space, San Francisco–based Mork-Ulnes Architects went above and beyond exceptions. The result is a two-story volume carved in the center of the home that connects the existing living areas to daylight-filled attic spaces above. This modern intervention now provides an open feel to what once was a fairly fragmented home. 
The new gabled attic floor plan is arranged in a linear fashion, with two bedrooms divided by a series of partition walls. The open stairwell separates the master bedroom, closet, and bath from a second bedroom.  
See the full story on Dwell.com: A Two-Story Atrium Revamps This San Francisco Victorian Into an Airy, Modern Home