Simplistic plywood paneling cleverly conceals a kitchen, bathroom, and sleeping area in this compact 301-square-foot studio.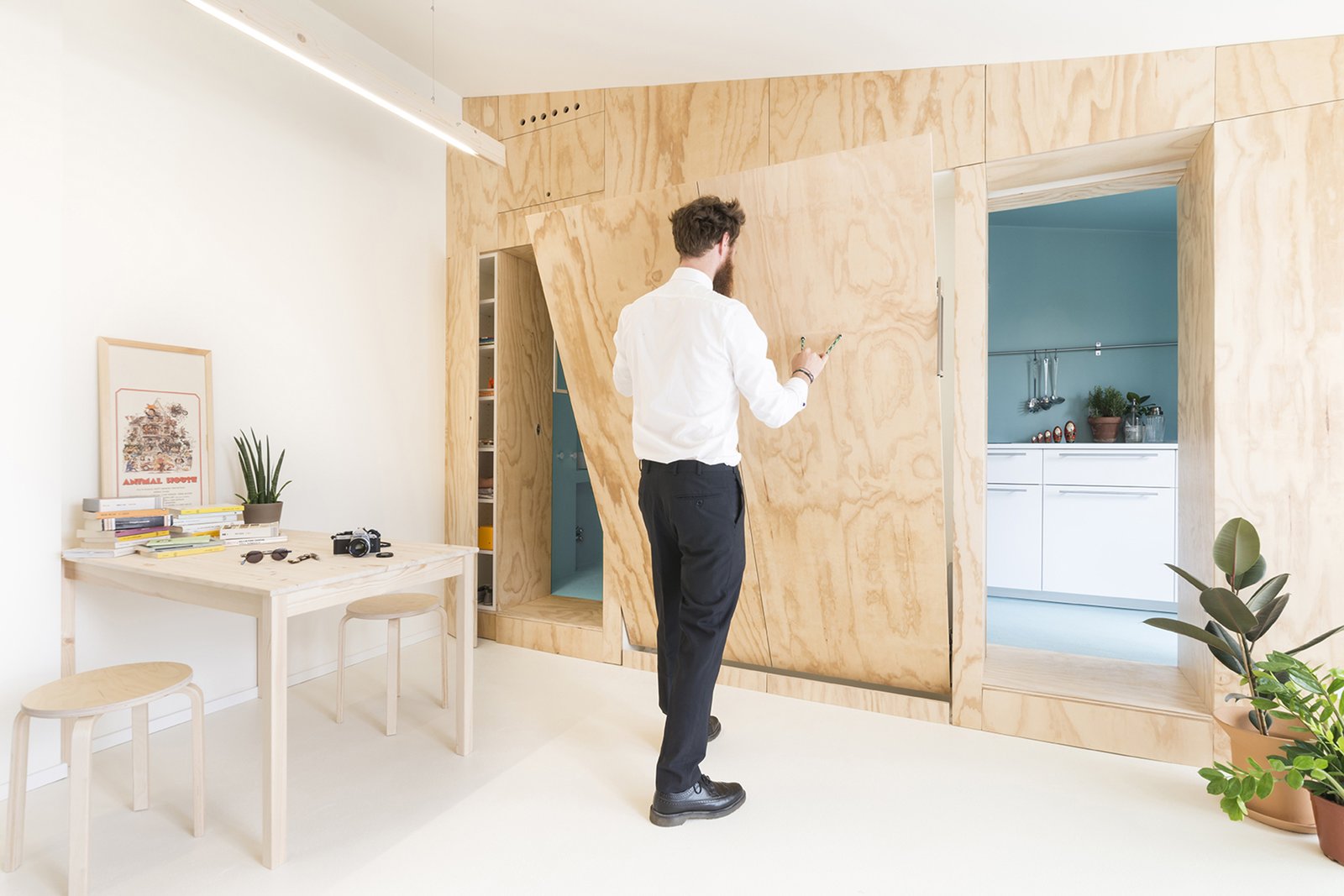 Located just outside of the center of Milan, Batipin Flat is a micro-flat in a 1950s building that condenses the functions of a large apartment into a compact 301-square-foot studio. Designed by Milanese architects Marcello Bondavalli, Nicola Brenna, and Carlo Alberto Tagliabue of Studio Wok, the home gets its namesake from the batipin plywood—a type of pine plywood—that was used to create a box-like wall paneling system to hide the kitchen, bathroom, bed, and built-in furniture. 
The program is concentrated in one main space defined by kitted-out walls. Floor-to-ceiling glass sliding doors that open to a balcony bring in ample natural light and visually enlarges the interiors. 
See the full story on Dwell.com: A Tiny Italian Flat Undergoes a Modern Revamp For $40K