Minimal, contemporary and yet elegantly inviting; the OP9 House set in suburbs of Sydney is a gorgeous example of how one can find that perfect balance between modernity and functionality. Designed by Office 88, the stylish Aussie home is draped entirely in white with color becoming a rarity within its confines. Locally sourced white brick and mortar helps shape much of the interior with black brick and wooden sections providing the necessary visual contrast in bedrooms. The entire house feels like a light-filled and cheerful hub with restrained minimalism keeping away clutter. This love for white extends even outside with a smart pergola and poolside deck in white!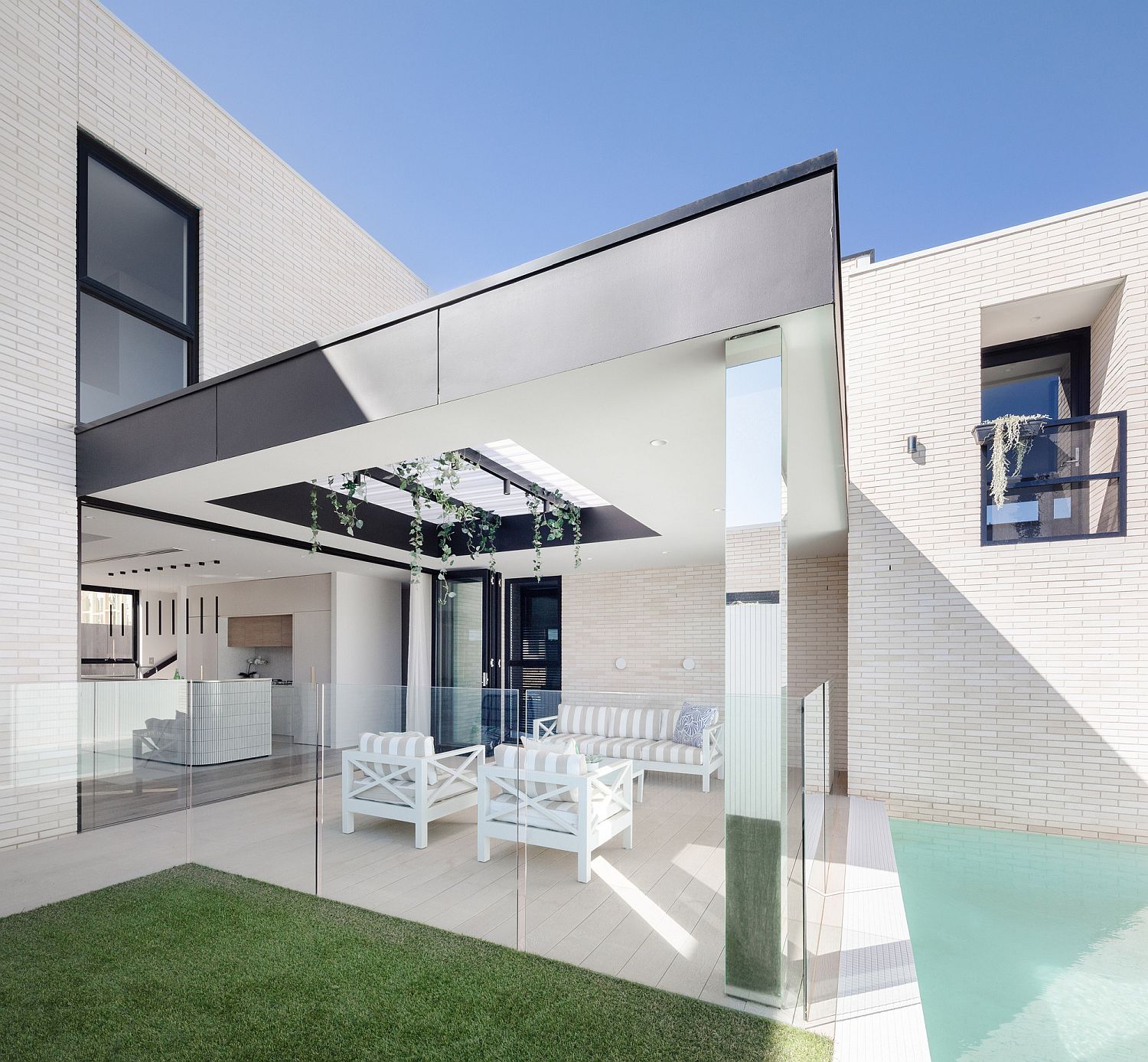 A curved wall creates the boundary between the main house and a secondary 'smaller residence' that sits on the same lot. It also shapes the common area along with the courtyard and pool section. Inspired by this feature, one can see the curved kitchen island in white in the main house along with other wall sections that move away from the usual rectangular silhouette. Both the houses have their own private areas with the upper floors containing four bedrooms along with the master suite. A smart and space-savvy home that shows one how to use white in style! [Photography: Katherine Lu]
RELATED: Functional Sydney Residence Fuses Privacy With Ample Natural Ventilation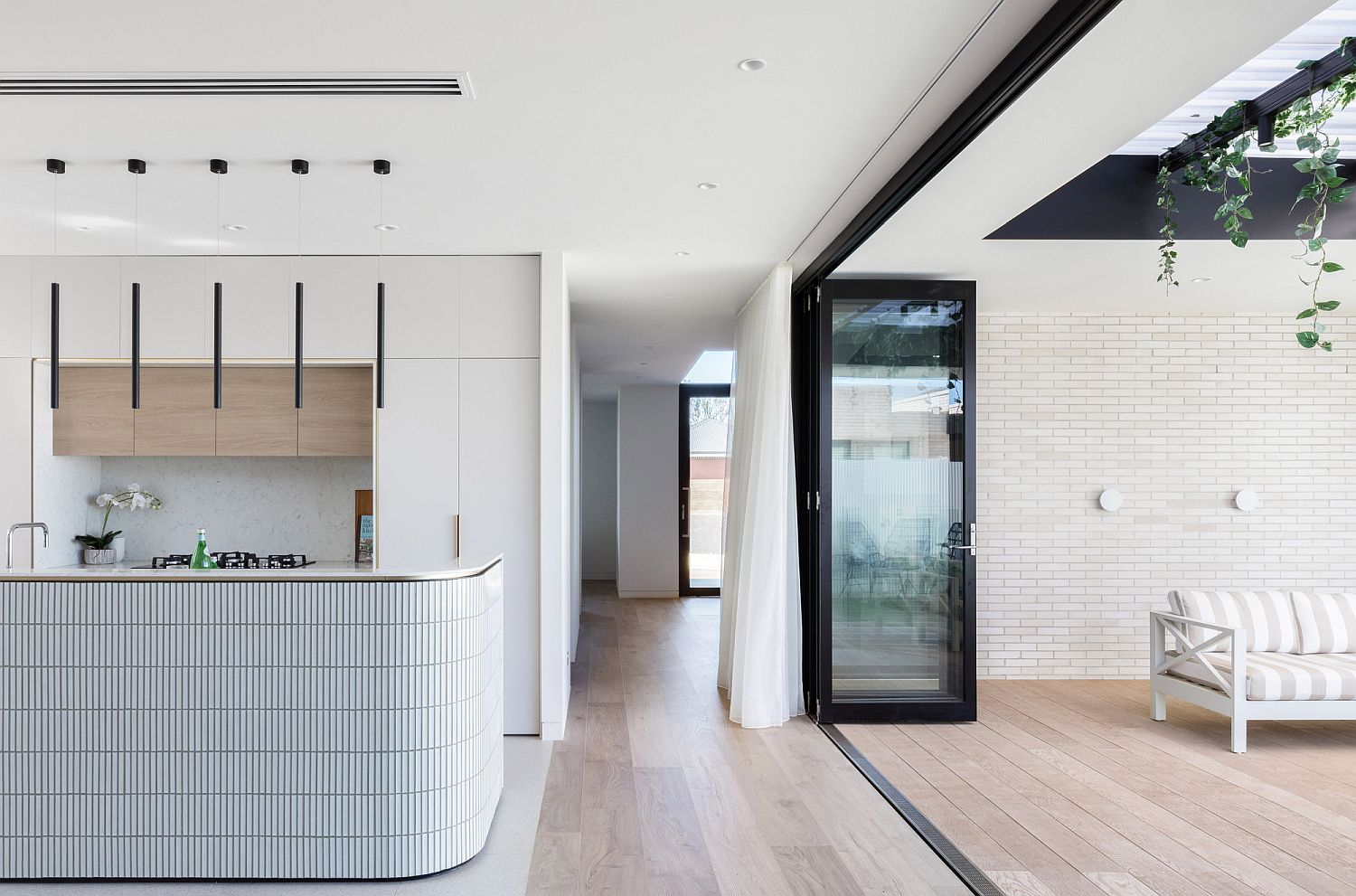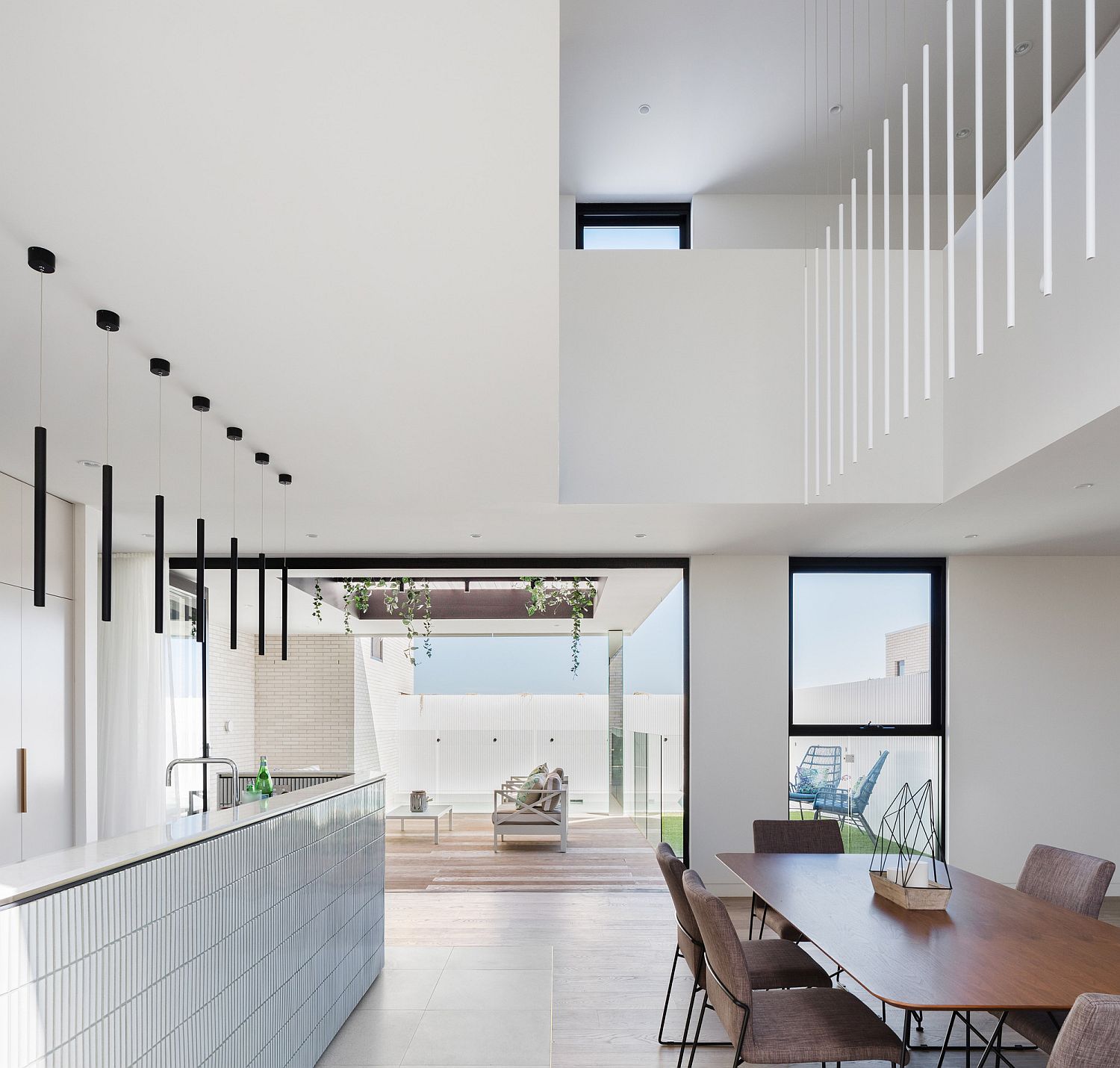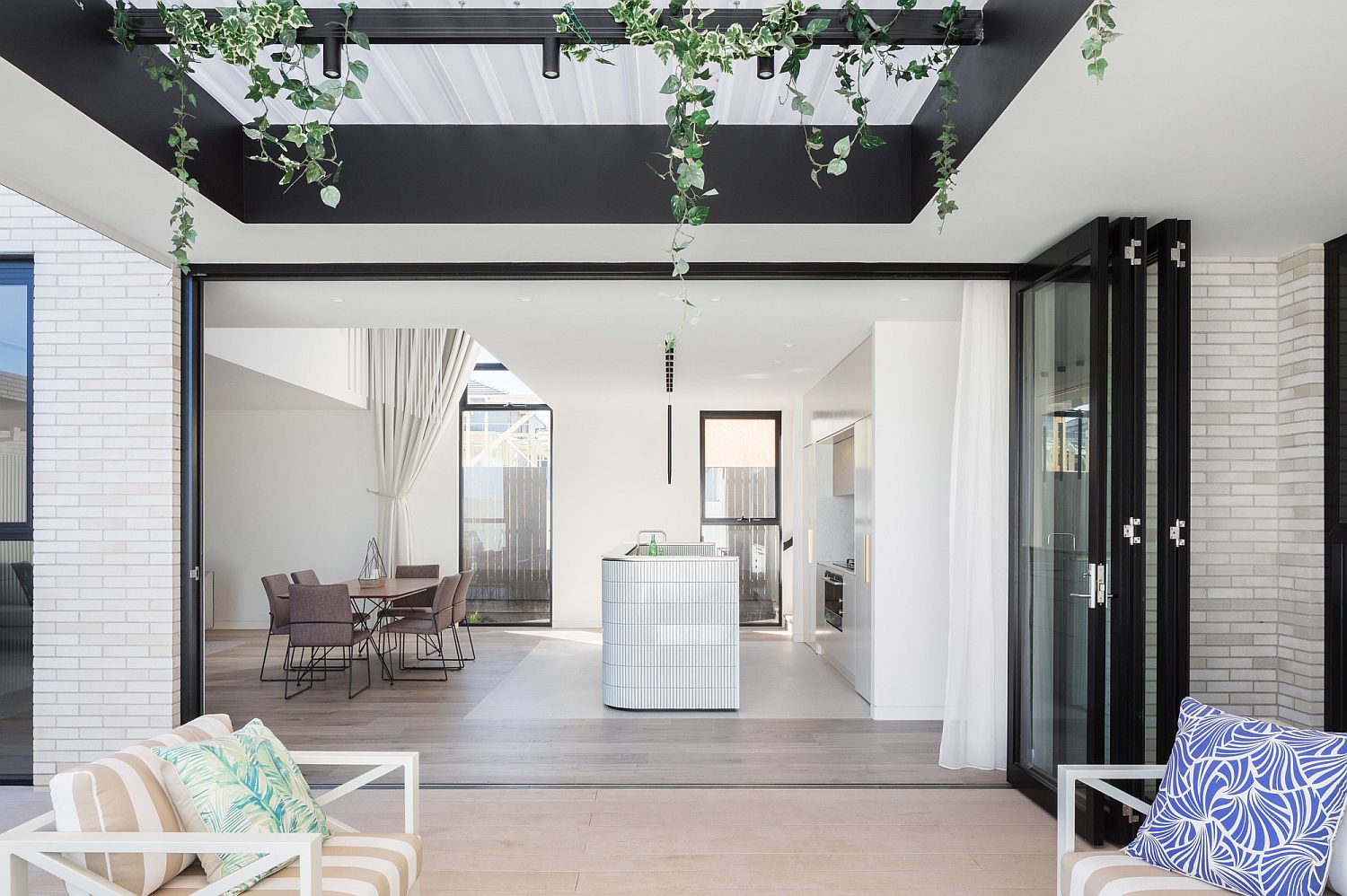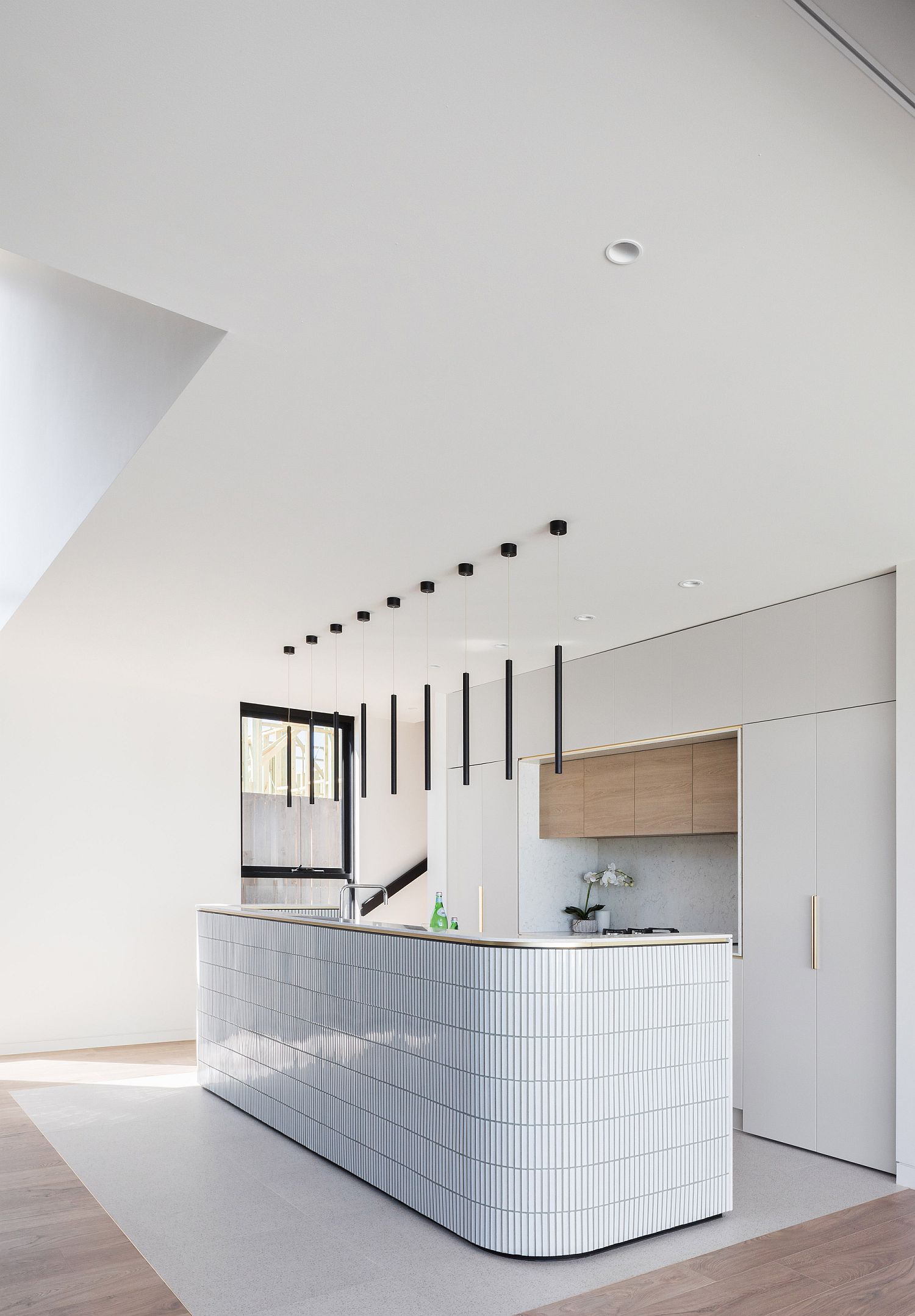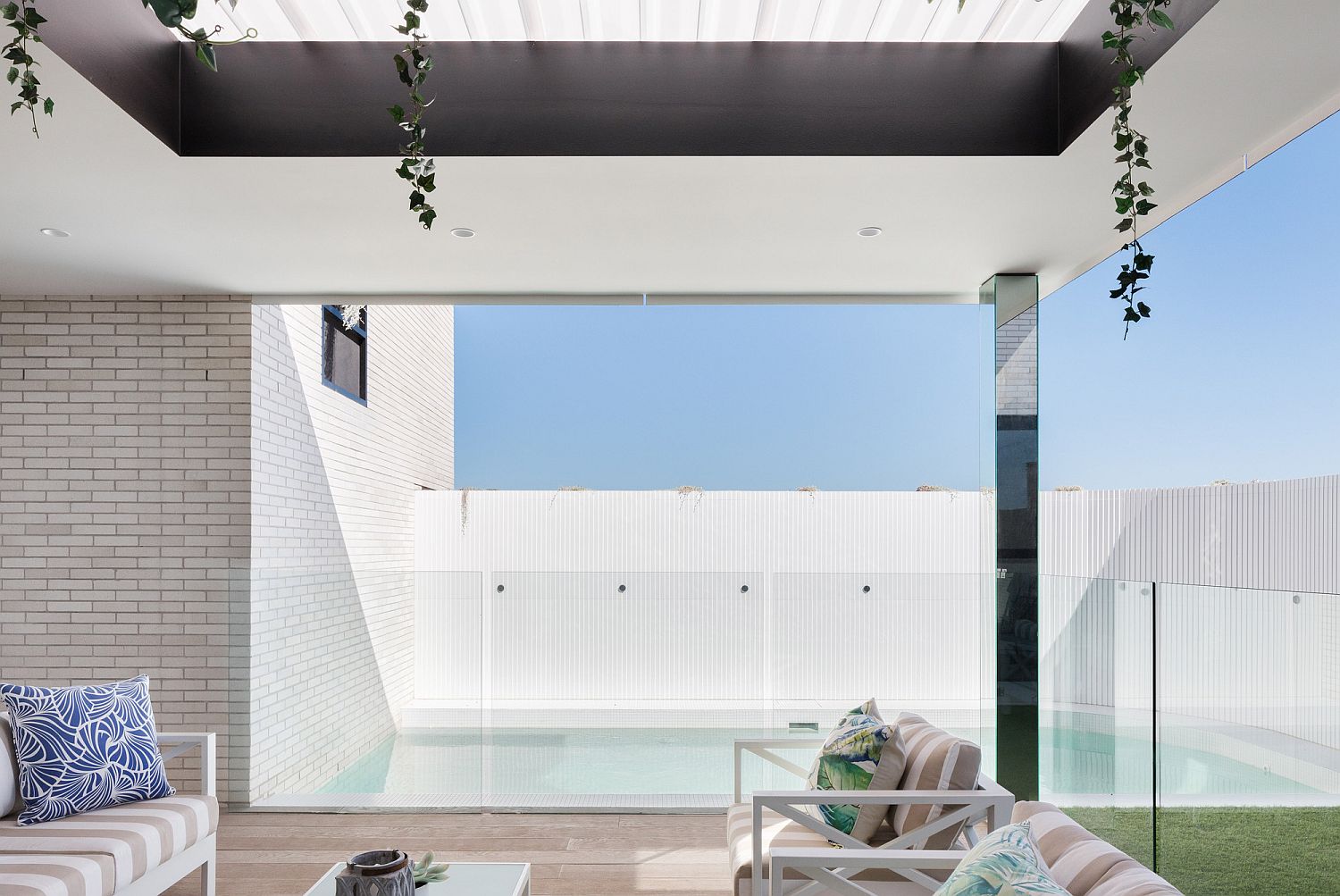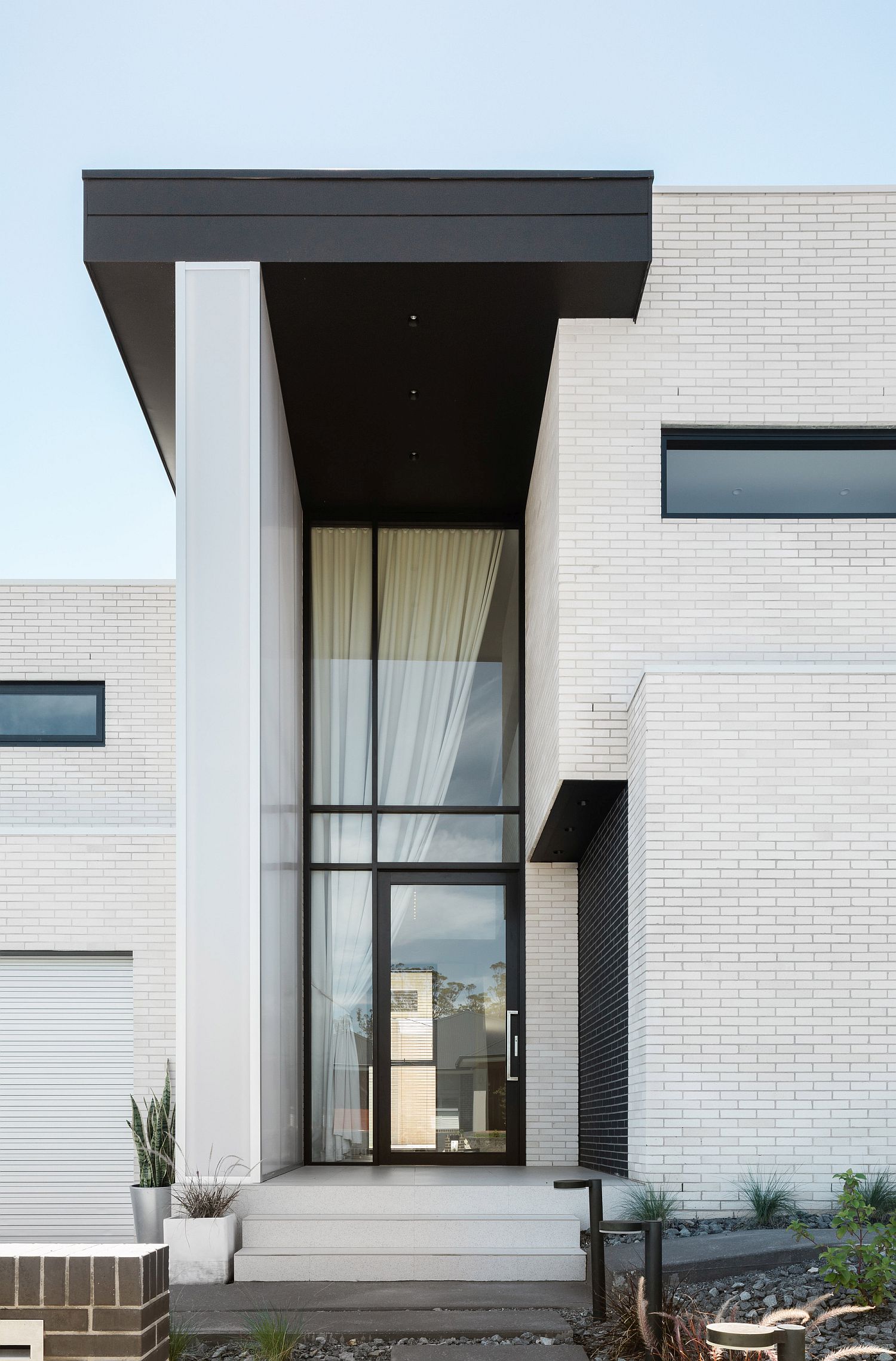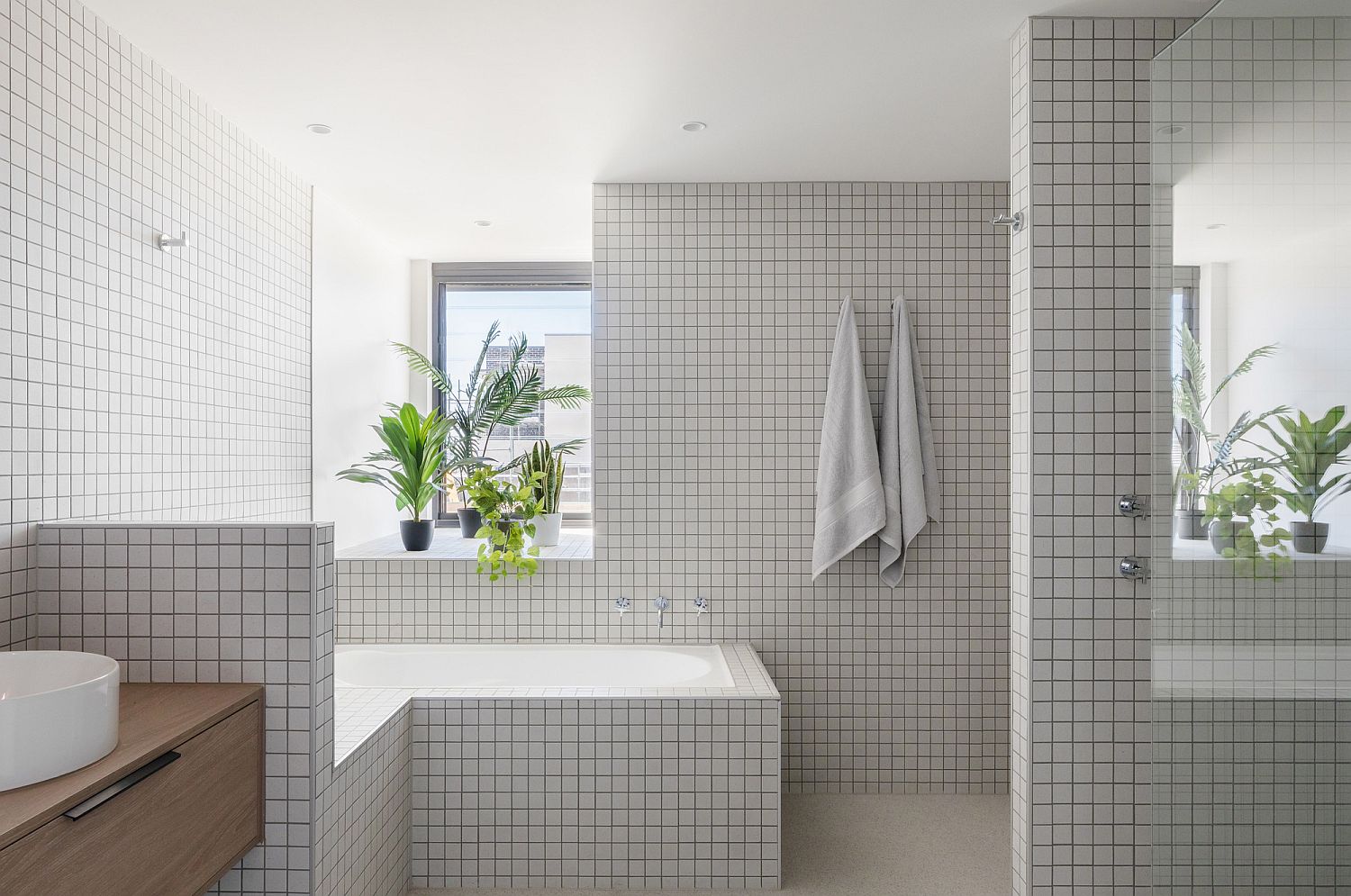 The project uses a locally sourced white brick and mortar that provides a sculptural element to the linear and contemporary form of the home. Black-bricked features were used as a contrast to the cantilevered bricks as a play on colour and shadow. The master bedroom cantilevers over the garage area and features a striking black-bricked stripe through the façade…
RELATED: Chic Sydney House Extends Its Living Area With A Cool Glass-Roofed Pergola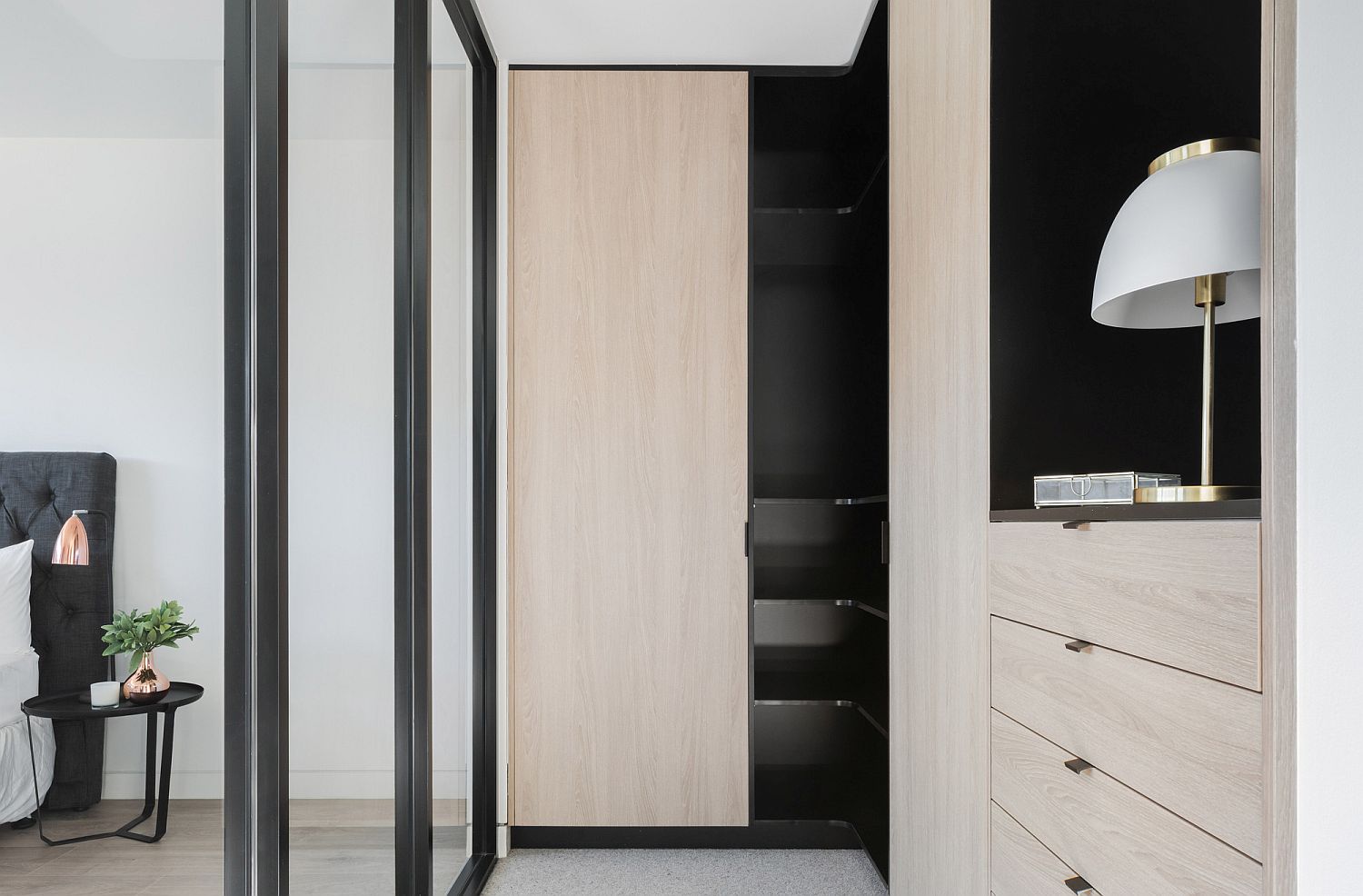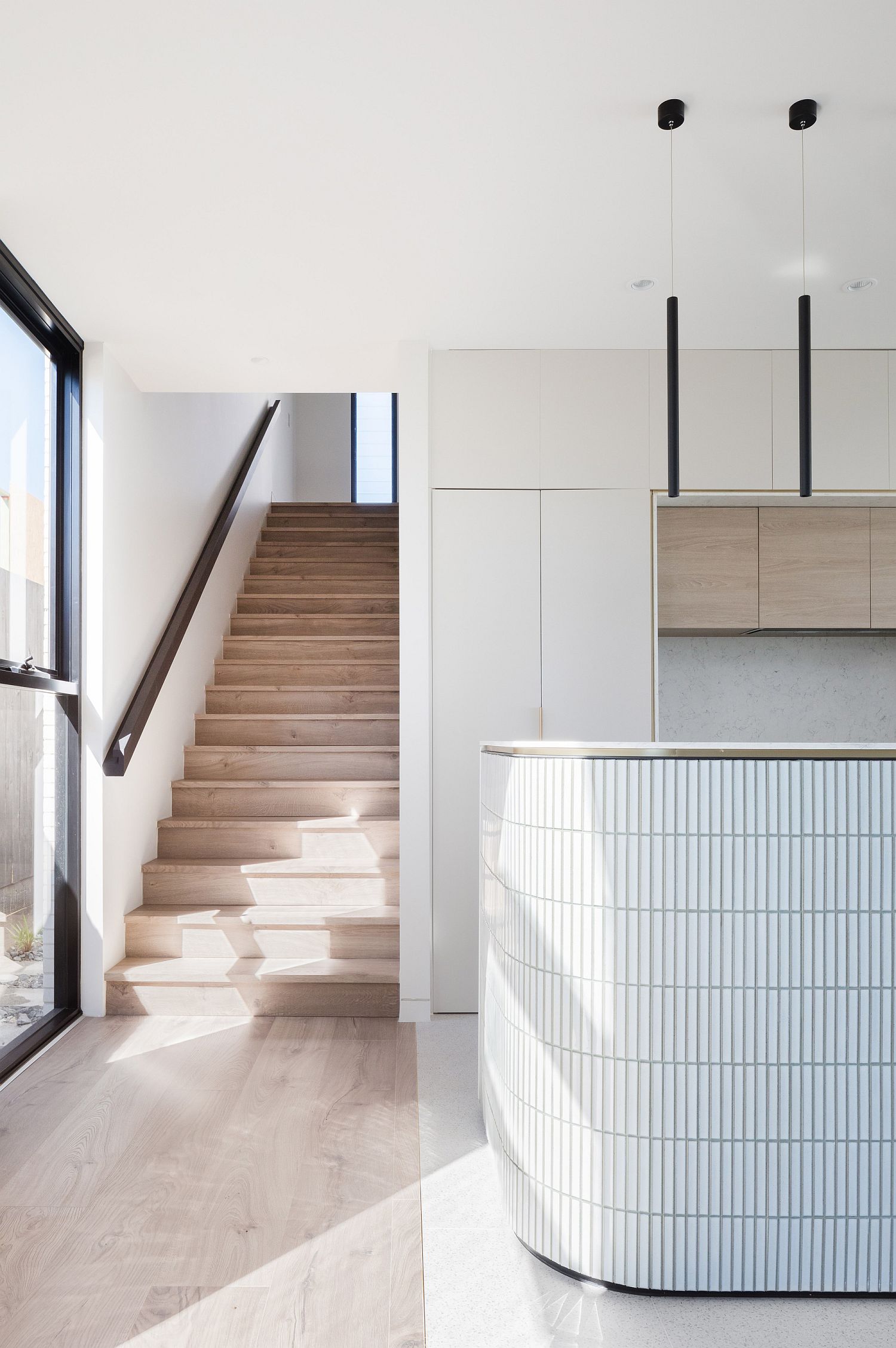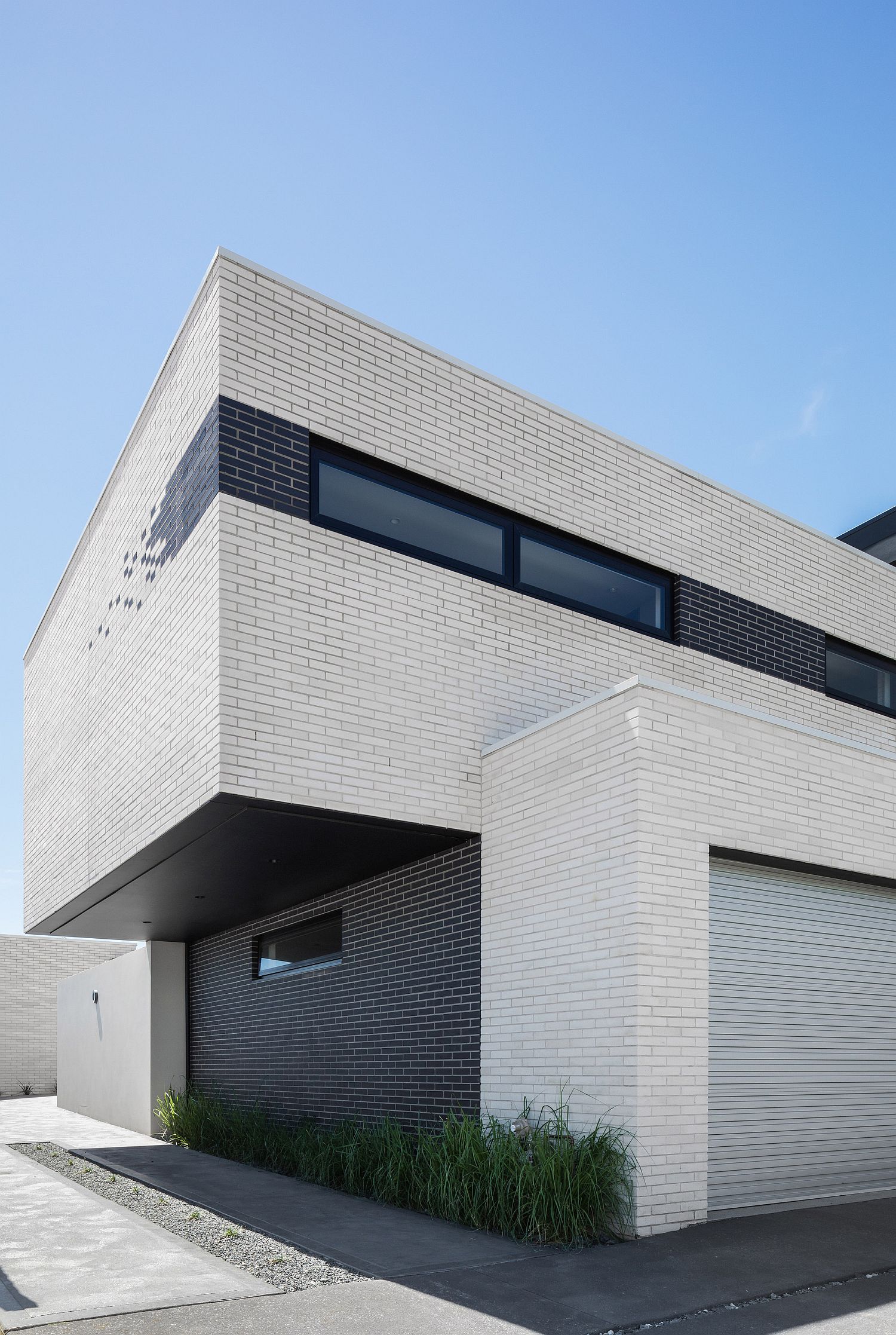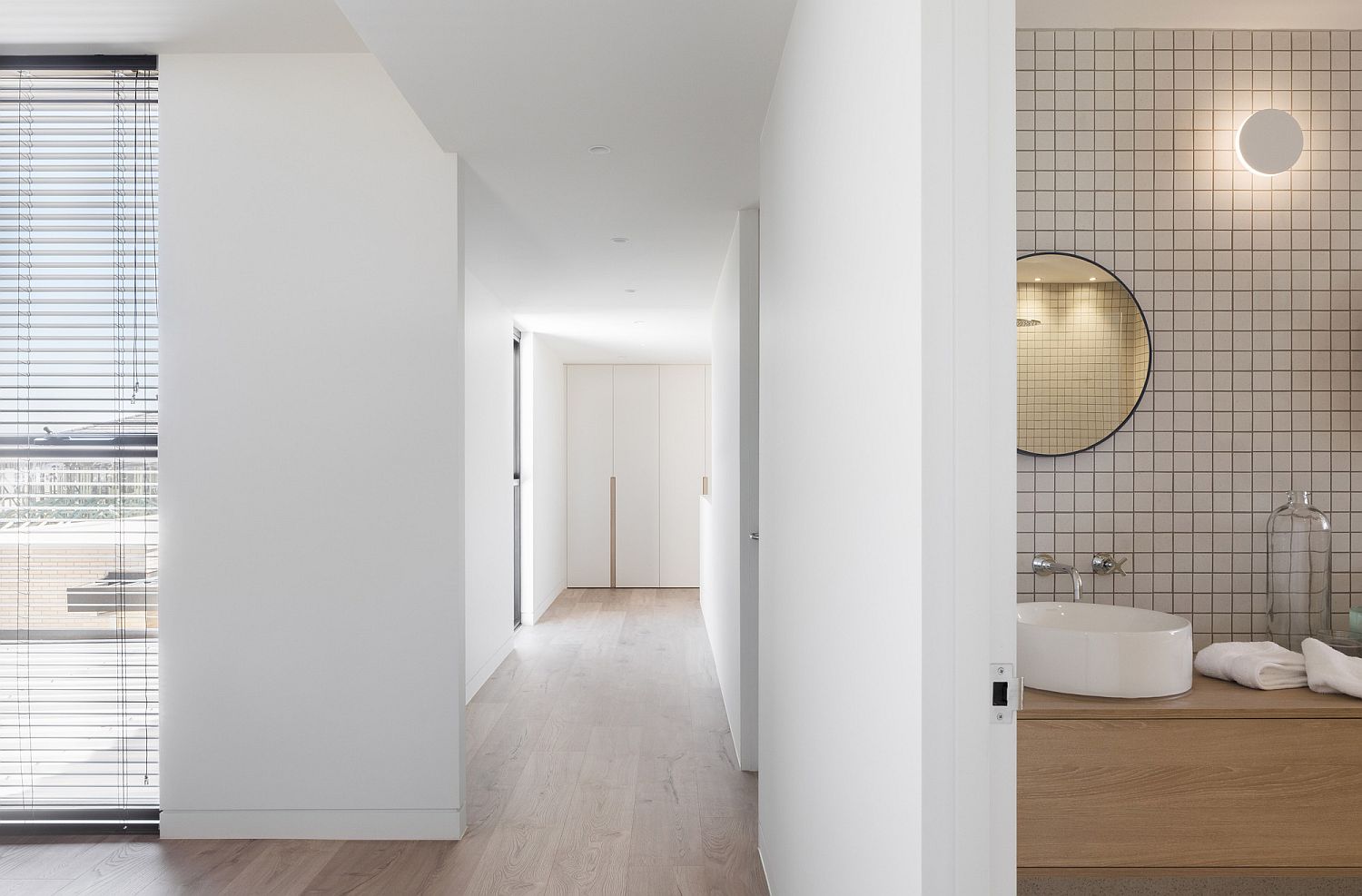 You're reading A Study in White Minimalism: Contemporary Sydney Residence with a Smaller Brother!, originally posted on Decoist. If you enjoyed this post, be sure to follow Decoist on Twitter, Facebook and Pinterest.