Built for $200,000 and lowered into place by crane, a compact cargotecture office perfectly slots into an architect's backyard.
After working from home for over a decade, Canadian architect Randy Bens found himself in need of a little more breathing room to accommodate the growth of his New Westminster–based architecture practice. Yet rather than rent an office, Randy decided to maintain his no-commute lifestyle by transforming an industrial shipping container into RBA Studio, a cozy 350-square-foot backyard office.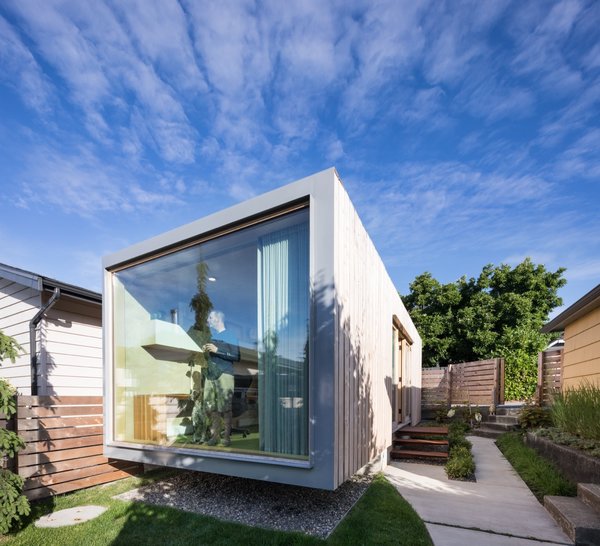 "The goal was to have the benefits of working from home while having an independent space for staff, a place to conduct meetings with clients and contractors, and to simply have more room to do our work," says Randy, who assessed various home-office options before deciding on cargotecture as the most cost-effective solution—not to mention the added benefits of modularity and mobility.
He then settled on a rugged 40-foot-long container—purchased from Richmond–based ContainerWest Manufacturing Ltd.—that was originally designed for mining operations. After trimming the container down to 28 feet, Randy spent six months transforming the industrial container into a livable workspace. 
See the full story on Dwell.com: A Shipping Container Turns Into a Backyard Architecture Studio