Tragedy begets opportunity in San Francisco when a fire-scorched Victorian is rebuilt from within.
In San Francisco, the tug between new (slick, contemporary condos) and old (wood Victorians) plays out in Dogpatch, a historic district that houses a large collection of turn-of-the-20th-century homes that survived the 1906 earthquake. One of those Victorians is an 1890 cottage that caught fire in 2008, destroying everything but the shell. That allowed a young couple who'd been searching for a single-family home to have the best of both worlds: a Victorian with 21st-century interiors.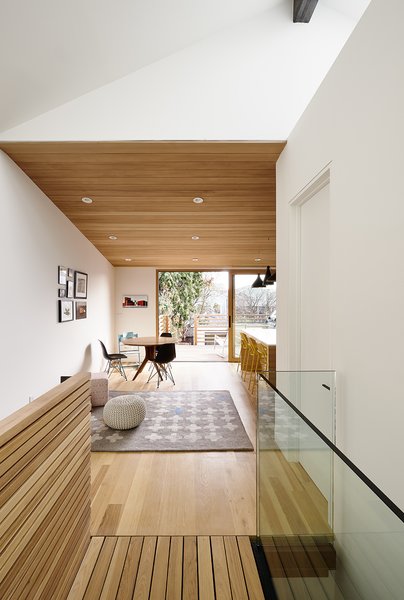 "The fact that it was in such a bad state made everything possible," says Patrice Martin, who owns the cottage with her husband, Nathan Wilson. "It was a blank slate." When the couple inspected the fire-ravaged house, they were living in a Mission District apartment with their infant daughter. Despite the building's four scorched walls, holes in the floor, and back door that opened onto a void where once stood a deck, they saw potential. 
 Patrice loved the home's historic facade, small footprint, and pedigree. It is one of late-19th-century architect John Cotter Pelton Jr.'s so-called "Cheap Dwellings"—kit houses designed in working-class enclaves of the city. Today 13 remain in the Dogpatch neighborhood. 
Before they even bought the house, the couple knew they wanted local firm Red Dot Studio to renovate it. Nathan and Patrice had been impressed by a Red Dot makeover that turned a one-bedroom into a three-bedroom without any additions. They purchased the structure in 2013, hired Red Dot, and divided their labor. 
See the full story on Dwell.com: A Renovated Tiny Victorian with 21st-Century Interiors