Mar Plus Ask designs two dreamy homes that take cues from the storied olive trees on the Spanish island of Mallorca.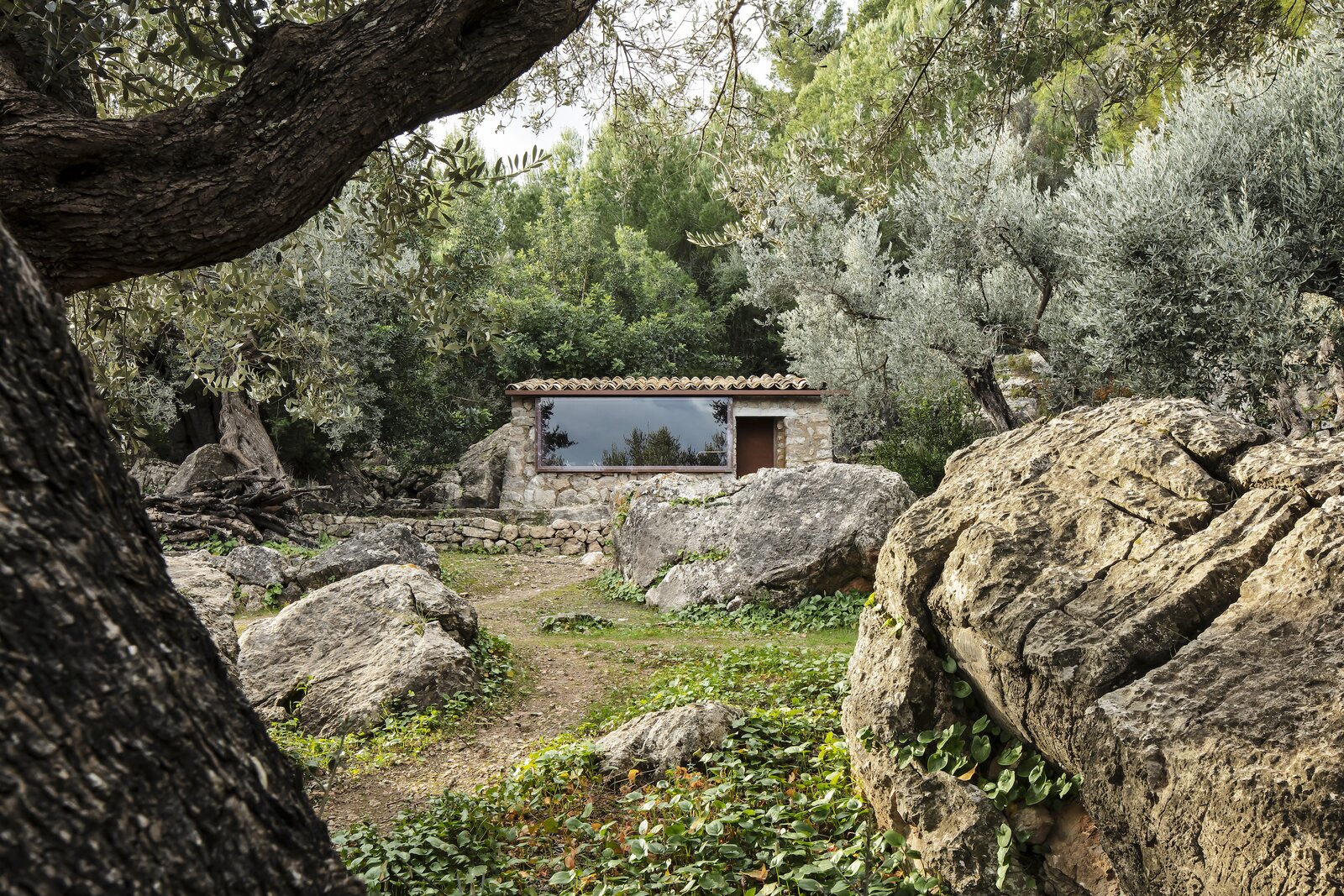 For architects Mar Vicens Fuster and Ask Anker Aistrup of Mar Plus Ask, the natural and built landscape is the starting point for any design. "We like intimate spaces that have measured openings to the surroundings, that sculpt [and incorporate] natural light, and that use natural, sensorial materials," Aistrup says.
The architects consider the landscape and then make design choices to weave each building into its context, so that it appears to have always existed on the site. They use local, organic materials that reflect and absorb sunlight, facilitating shadow and light play. "Each piece of architecture will be different if your starting point is the context," Aistrup says. "We study the history, the placement, the vegetation, and the setting sun, so that a building can belong."
Mar Plus Ask's Olive Houses—a set of micro homes that function as a year-round retreat for architects, artists, and writers in Mallorca, Spain—are no exception. The tiny, 260-square-foot homes aren't just tied to the natural landscape—they look like they're part of it.
"High up in the Tramuntana Mountains with views overlooking the Mediterranean Sea, the off-grid houses are surrounded in all directions by thousand-year-old olive trees that stand on man-made terraces of dry stacked stone, where only the wind and bells tied to grazing sheep can be heard," Aistrup says.
See the full story on Dwell.com: A Pair of Pink and Purple Tiny Houses Take Root in an Idyllic Olive Grove
Related stories: