Architect and designer Harry Nuriev's home goods and loungewear collection debuts with a virtual showroom you won't want to stop exploring.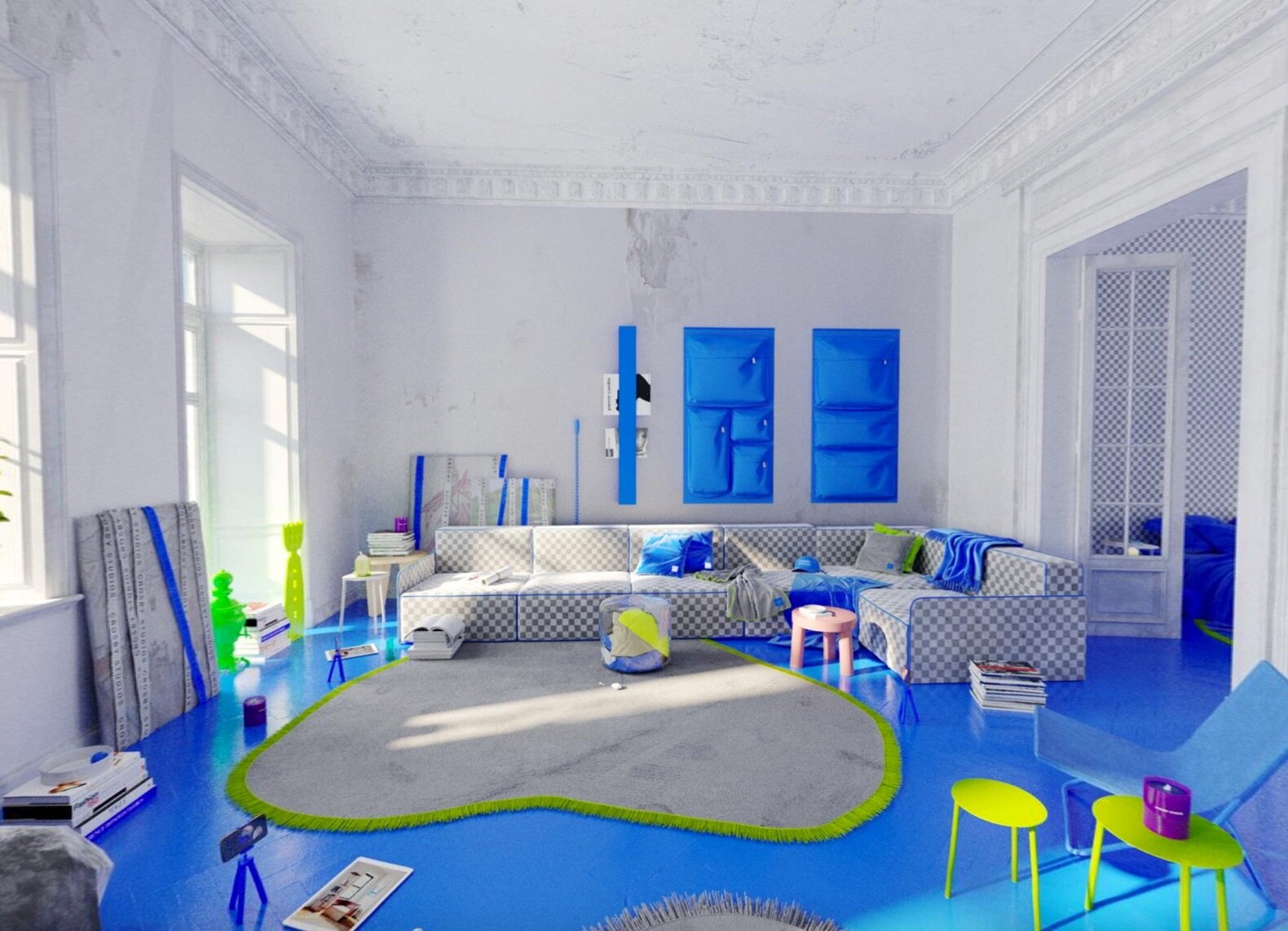 After garnering a tidal wave of acclaim at New York Design Week and Design Miami, Crosby Studios founder Harry Nuriev brings his cutting-edge, high-end designs to the masses with the launch of his new lifestyle brand, Crosby Studios Home.
Nuriev's New York– and Moscow-based practice partnered with Hypebeast's retail platform, HBX, to create a virtual showroom for Crosby Studios Home's debut collection of expressive home goods and loungewear. It's unapologetically bold, just the right amount of weird, and a reflection of our increasingly virtual reality. 
"In times when our reality is a hybrid of real, virtual, and augmented, Crosby Studios aims to capture the essence of what we truly crave when we enter spaces: comfort and stimulation, clarity and calm, and a sexy personal story," ​says Nuriev, who has been named a pioneer in global minimalism by T Magazine.​ "This is what I hope to make more accessible through Crosby Studios Home—a playful home goods and loungewear collection for everyone."
Known for his playful interpretations of contemporary consumer culture and passion for vivid hues, the Russian architect and interior designer has centered his newest collection on three dynamic colors and sensory textures.
"It was important for me to bring the DNA of my signature interior projects to small goods. These colors—blue, green, and gray—are my favorite and most frequently used colors in my interiors," says Nuriev, who has built a huge following for his Instagram-able, monochromatic interior designs. "Each color also has its own symbolic significance: Green symbolizes hope and new beginnings; blue—which I like to call 'Crosby Blue'—symbolizes power and love; and gray is the new beige." 
See the full story on Dwell.com: A Neon, Faux-Fur Humanoid Pillow—and Other Weird, Wonderful Things You Need From Crosby Home Studios
Related stories: