This project is a two part: a simple paper garland reading "HAPPY", followed by my wooden egg find at Target in which I used stickers to spell out "EASTER". I absolutely love the grain in the wood in these eggs, and find they look gorgeous just on their own. So for this time around, I decided to use stickers which are easily removable so that my wood eggs could shine again in the future.
For Target lovers, I found them in the dollar spot section! I kind of wish I picked up a few more (but alas, I won't be visiting the store again until way past Easter). The letters for this project are by The Paper Studio at Hobby Lobby in mint glitter, and the paper is also a find from there.
TOOLS & MATERIALS:
DIRECTIONS:
Make the garland first. Punch out five scallop circles on the scrapbook paper of your choosing. Add two holes to each one for the string to go through.
Add letters to spell out "HAPPY". For the eggs, add the letters for "EASTER".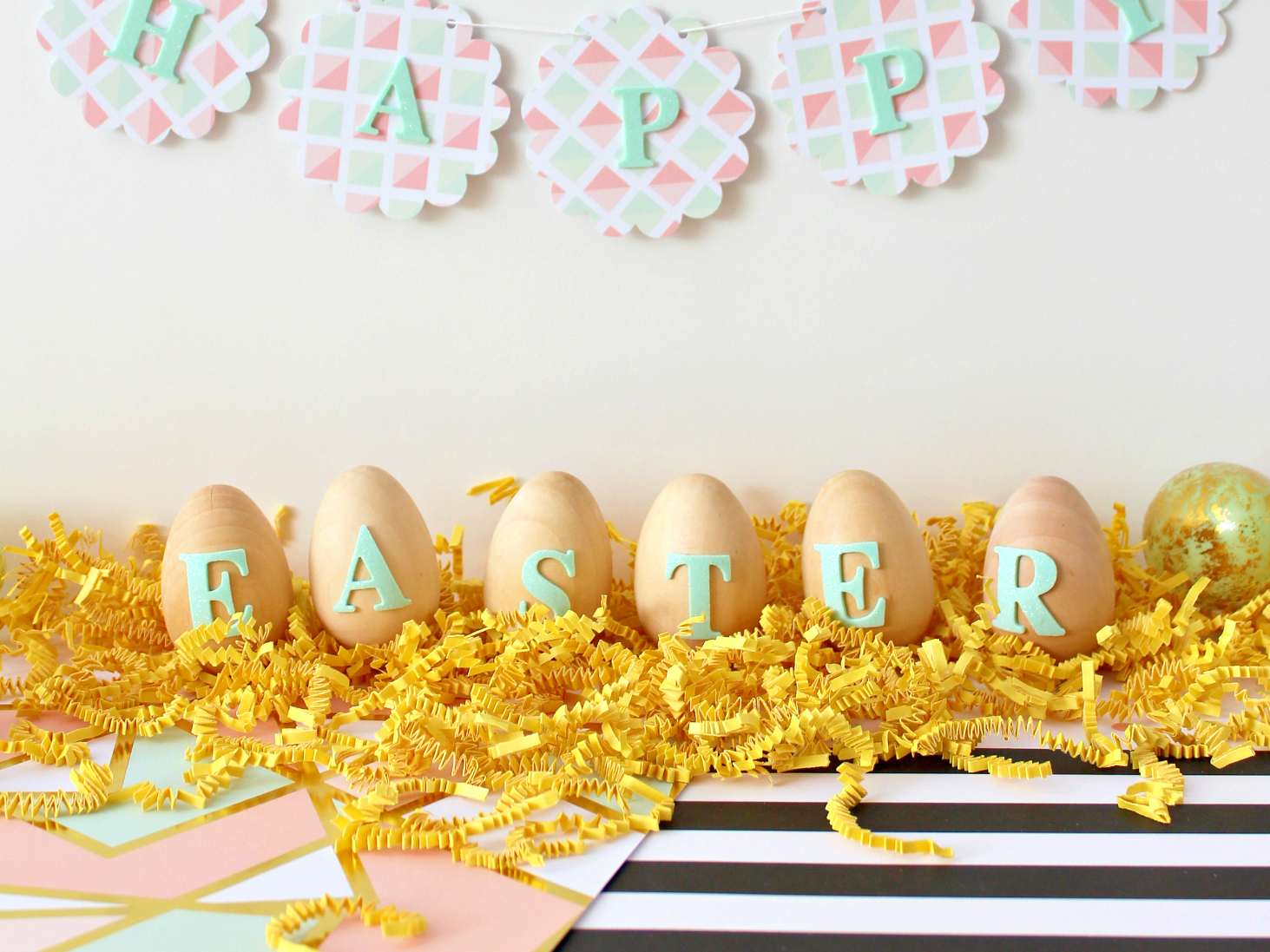 After the holiday, this very generic garland can be used again for another occasion, and the wooden eggs can be redesigned or stay au naturale for future Easters to come.
Thanks for taking a look today, friends. I hope you enjoyed today's project.