An aging structure, a series of poorly planned renovations spread across several decades turned this mid-century home built in the 60's into a dreary and poorly lit structure. Transforming the classic home into a modern delight even while keeping its midcentury zest firmly intact, in situ studio create a relaxing and striking structure. One of central guiding principles for the makeover was the original design of the home that relied on a simple roof form, low-sloped ranch and a basement that was completely visible to the outside world. Removing the poorly planned sunroom that was added subsequently, a new carport gives the Ocotea House Renovation its distinct front façade.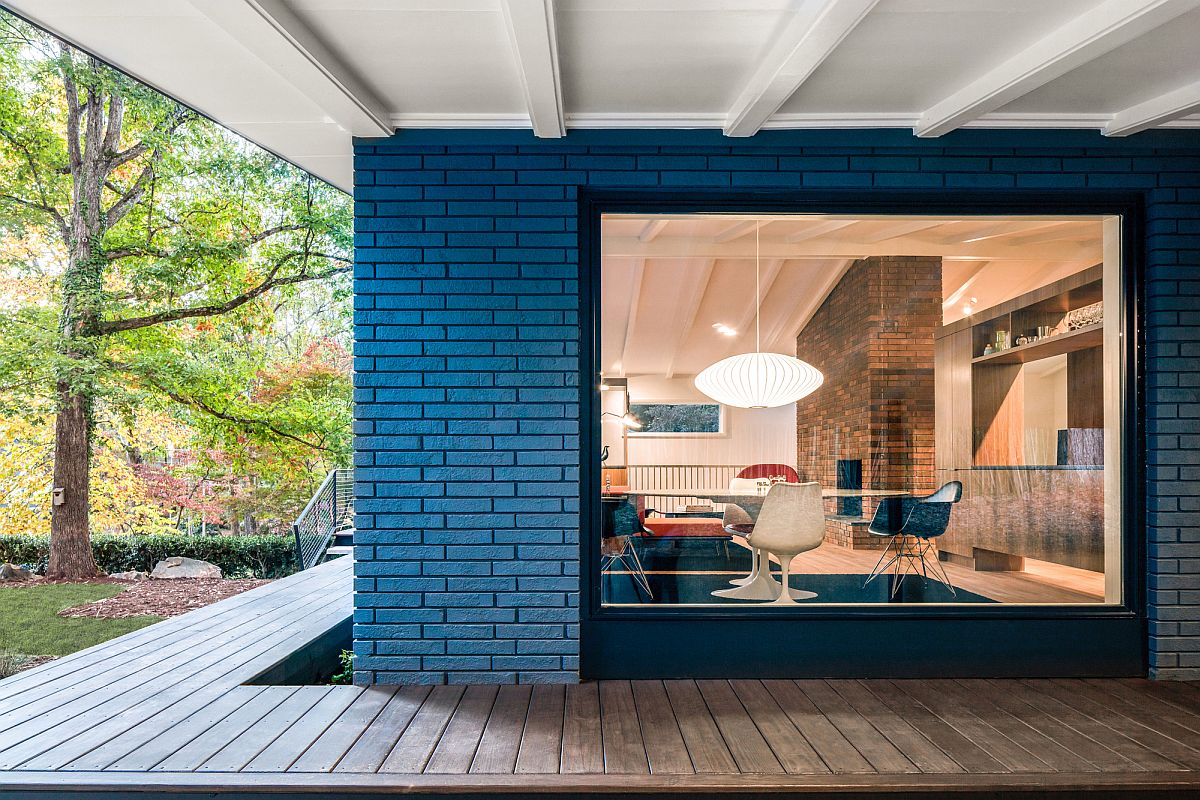 A thin wrap-around porch welcomes you at the house and as you step in the main living area that sits above ground charms with its fabulous blend of modern finishes and iconic midcentury modern décor. A wall of glass brings in ample natural light with exposed brick wall sections adding textural contrast to the living area. The dining room and kitchen sit next to the living space with two bedrooms and master suite on the other end of the house. An altered basement now features the family lounge, a home office, storage area, additional utility rooms and a kitchenette.
RELATED: Mid-century Modern Home Renovation by Coop 15 Architecture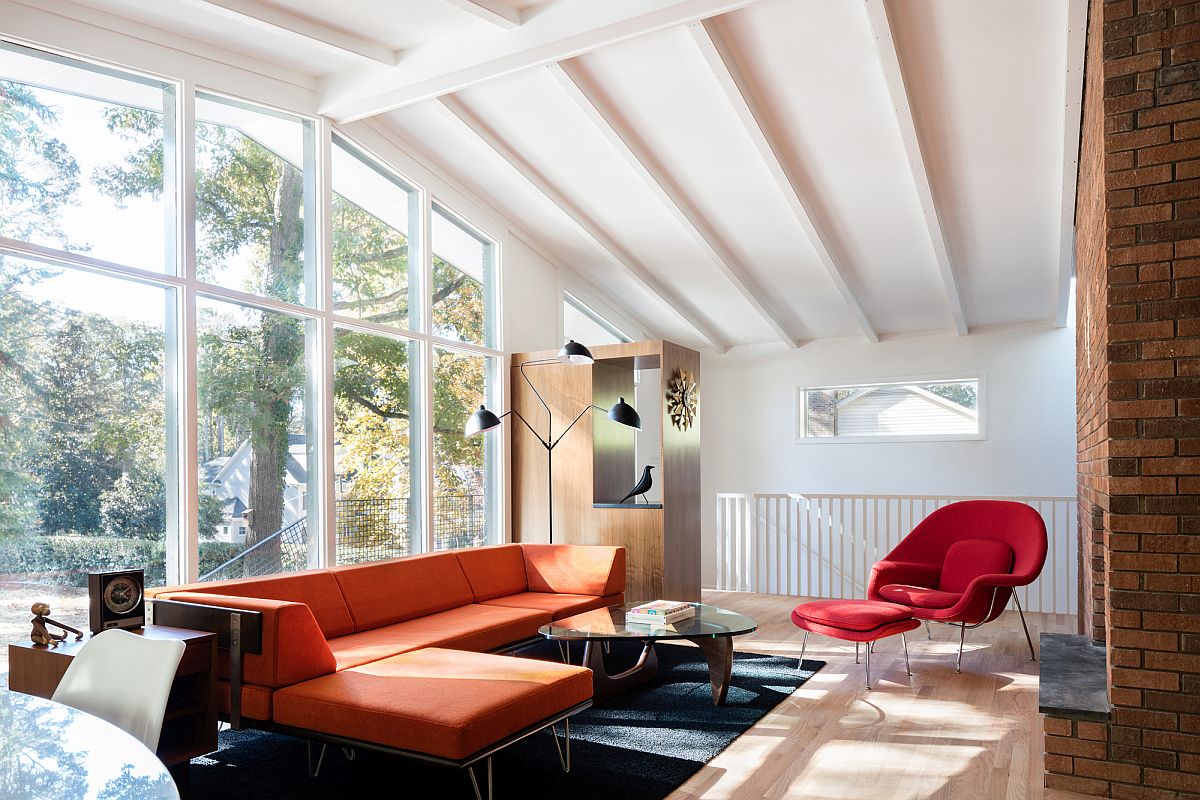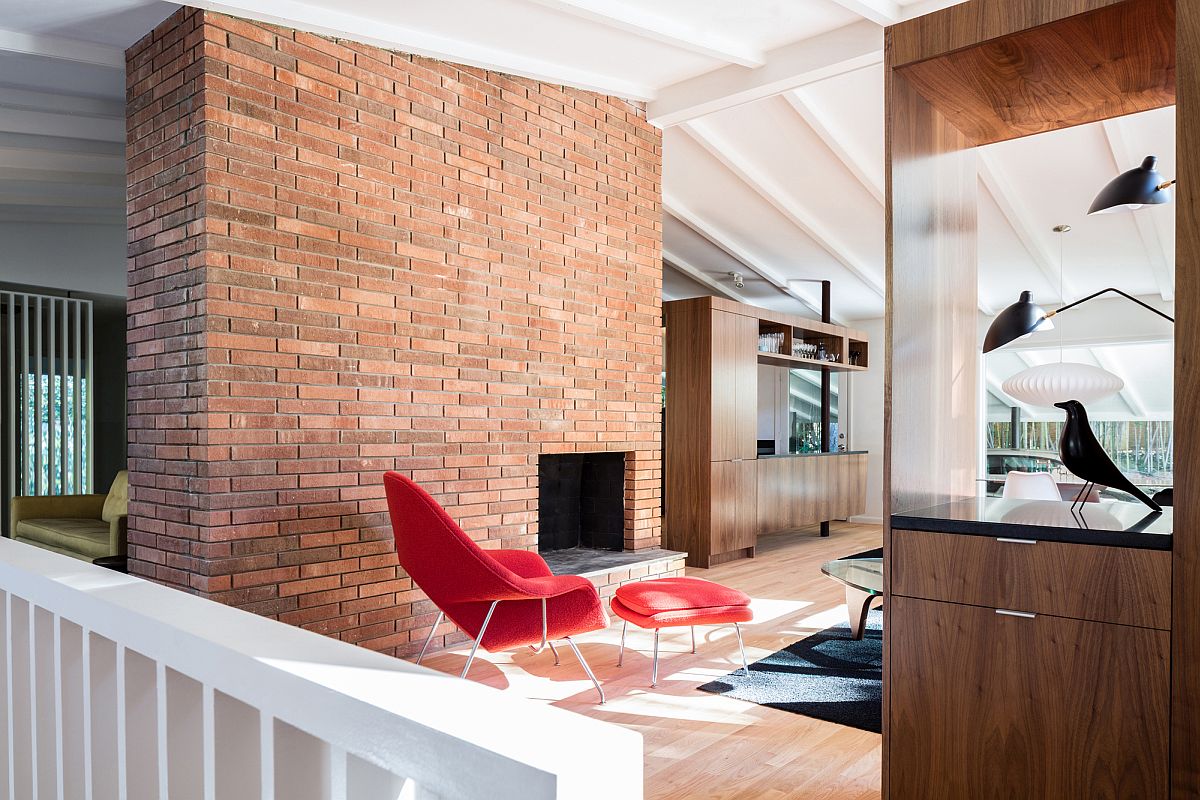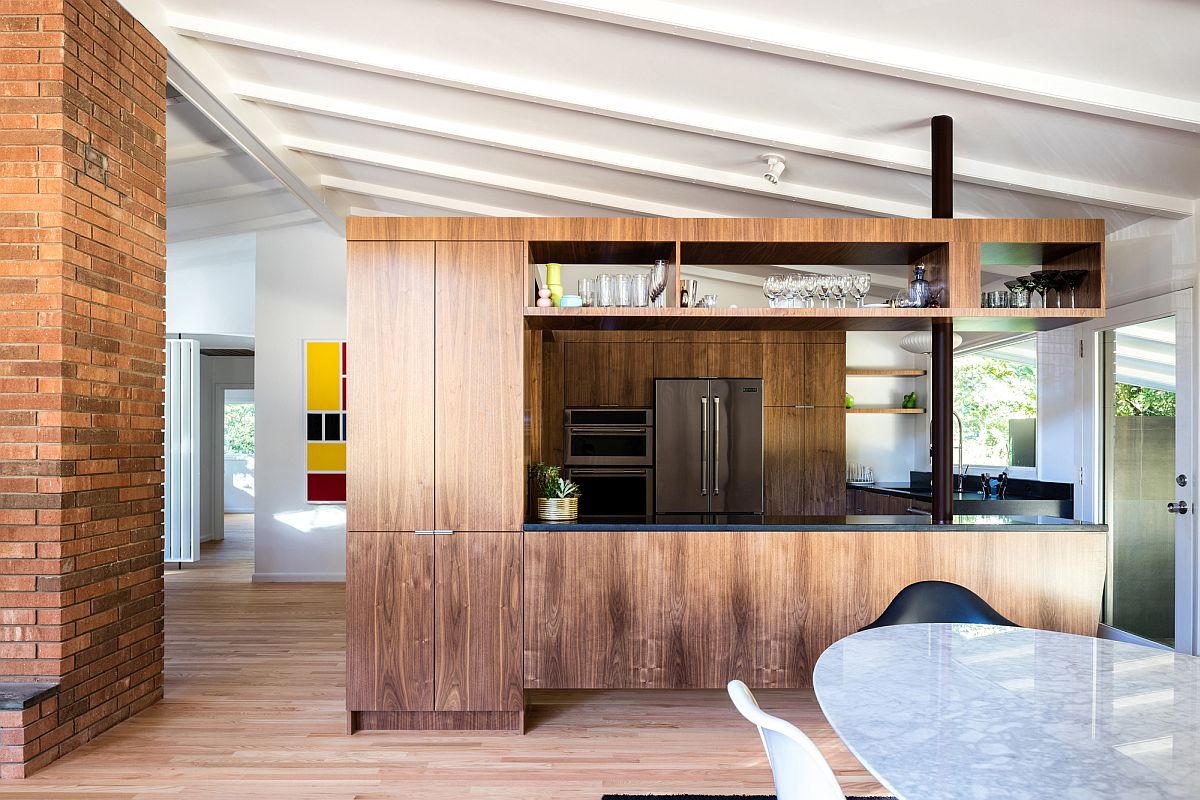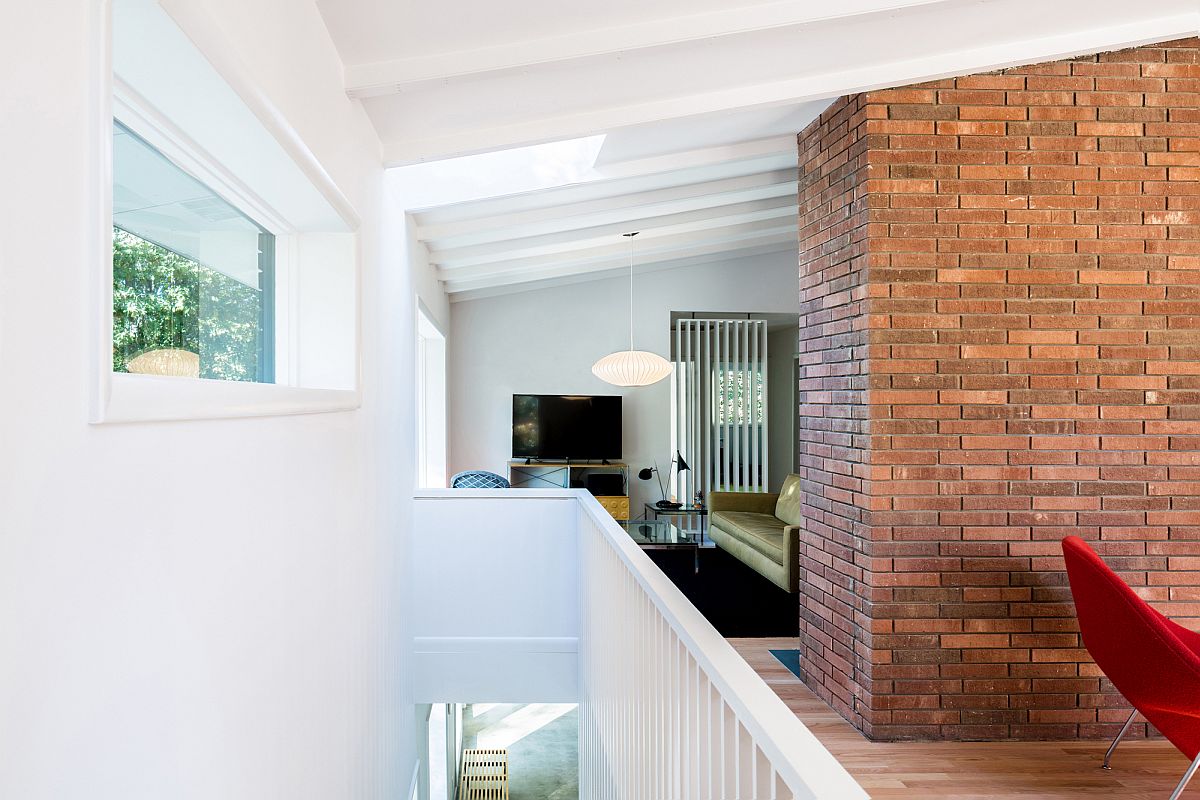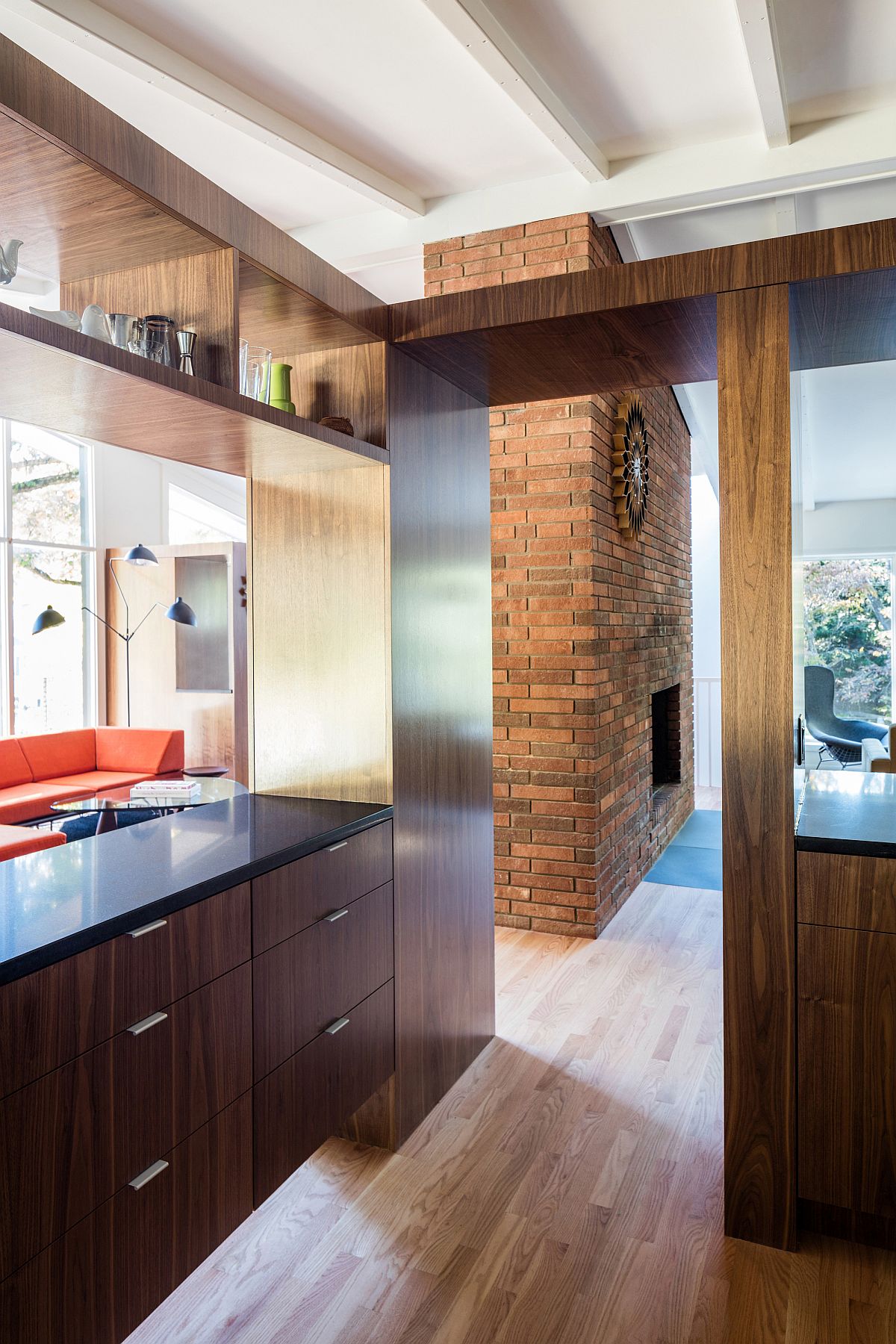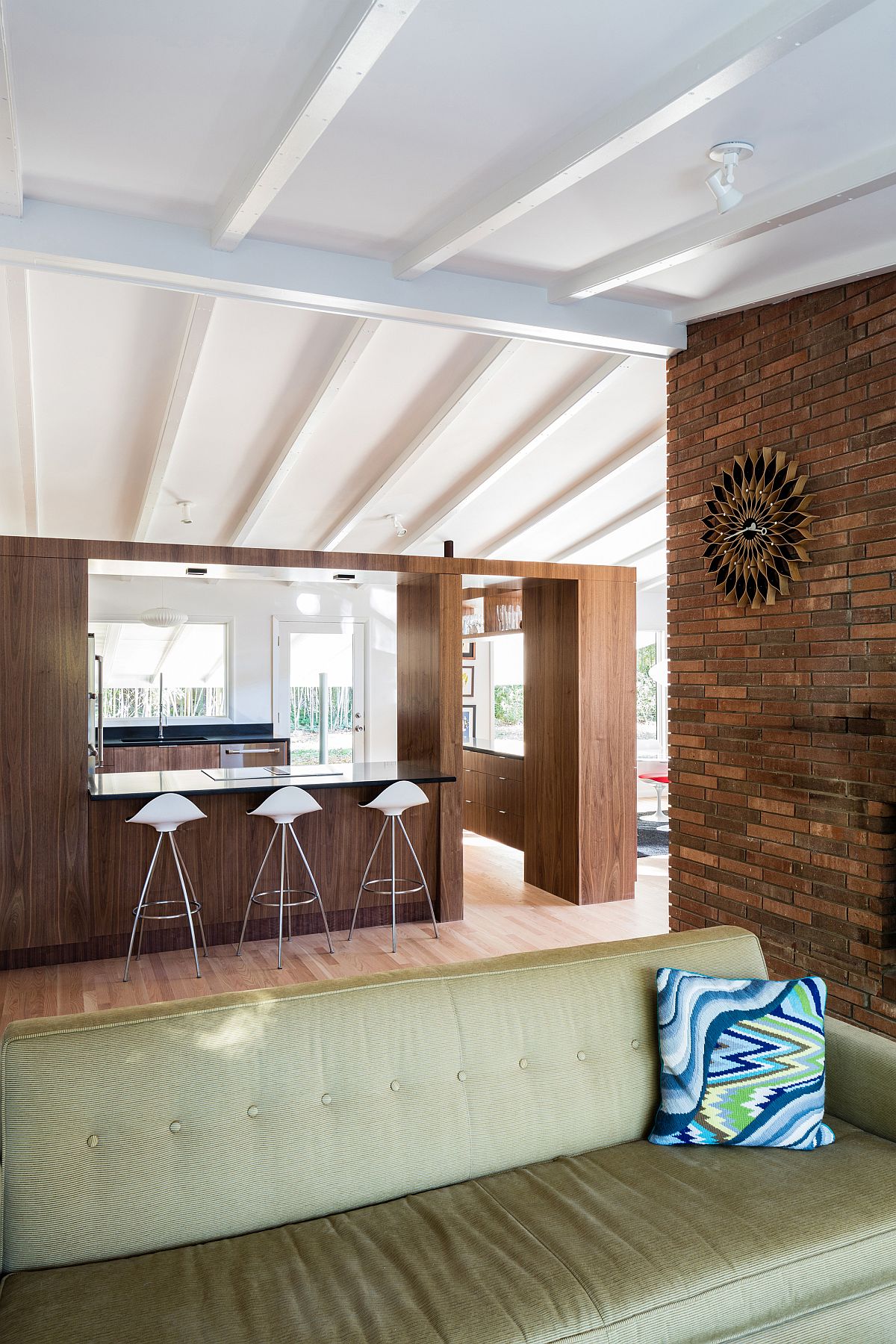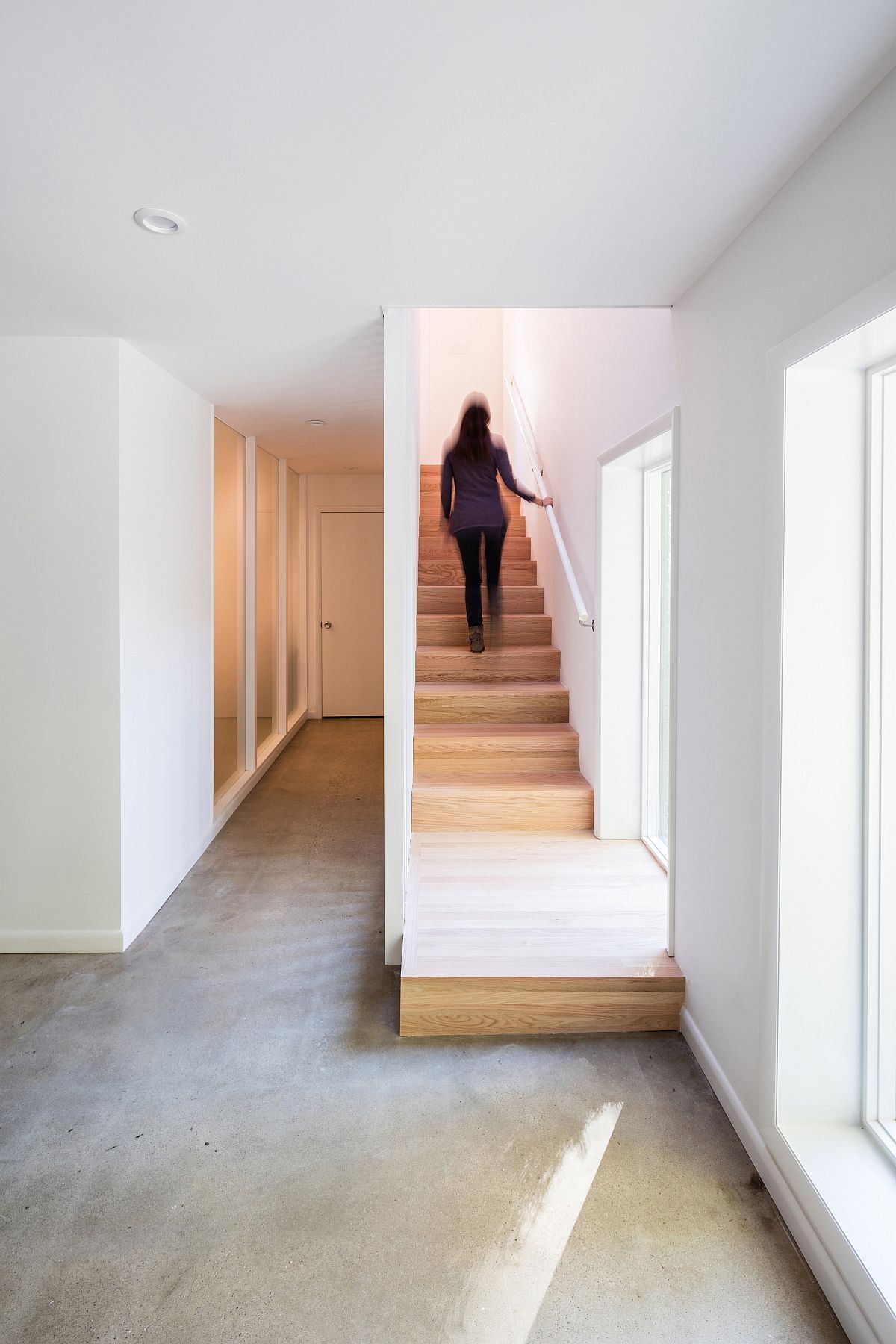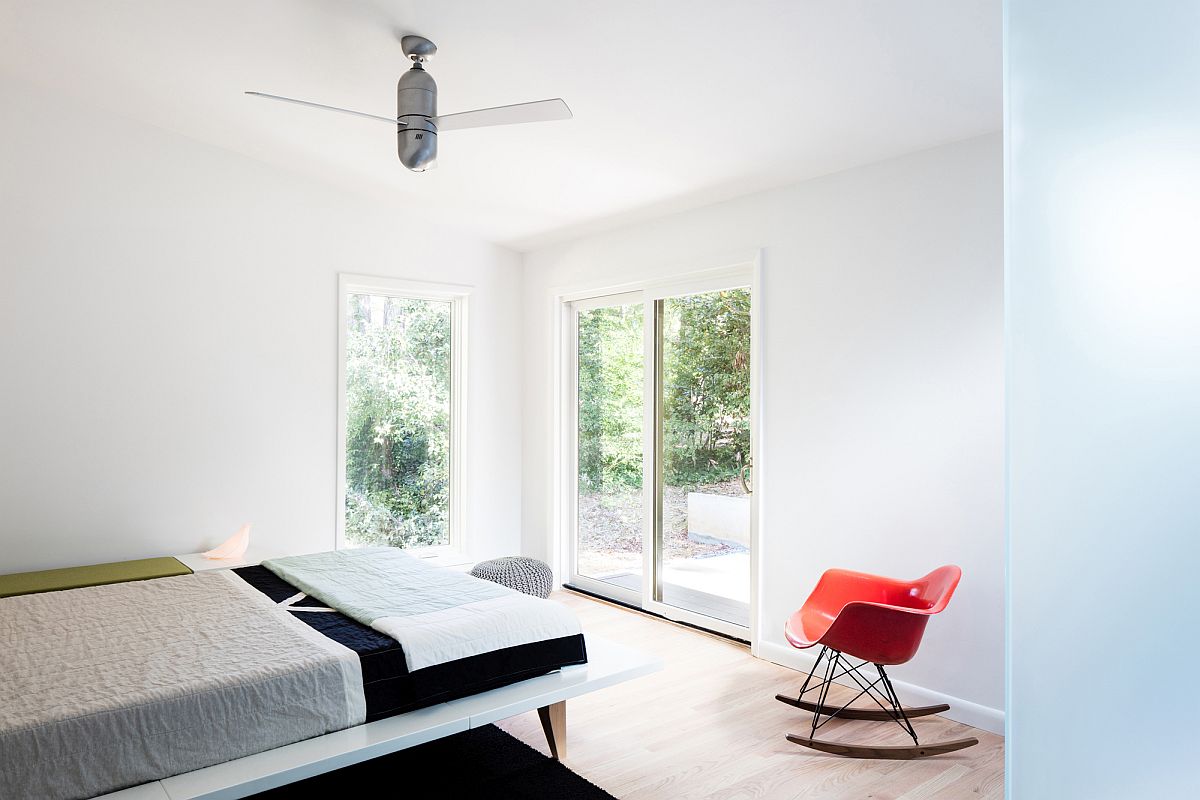 Instead of completely demolishing the old house and building a new one, the smart remodeling saves both time and resources while preserving and enriching the historic appeal of the Ocotea House. [Photography: Keith Isaacs]
RELATED: 1950s Mid-Century Modern Home Remodeled into a Smart, Contemporary Delight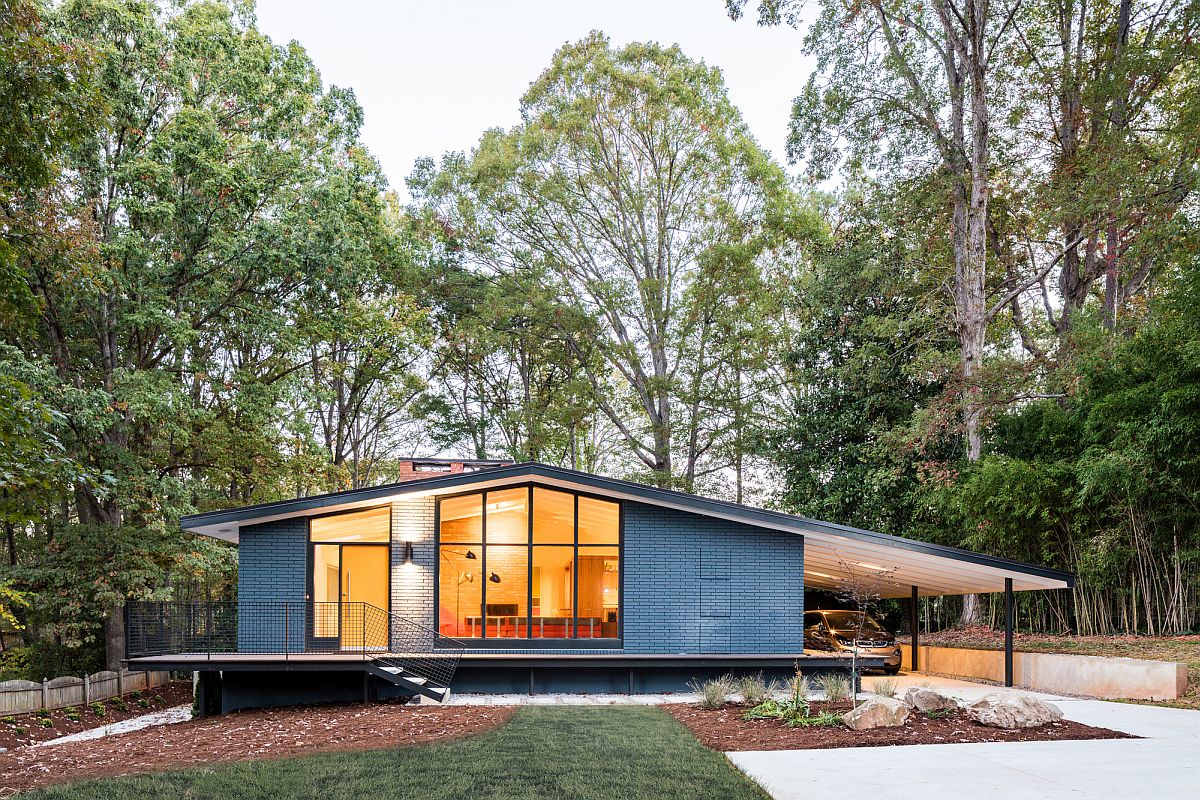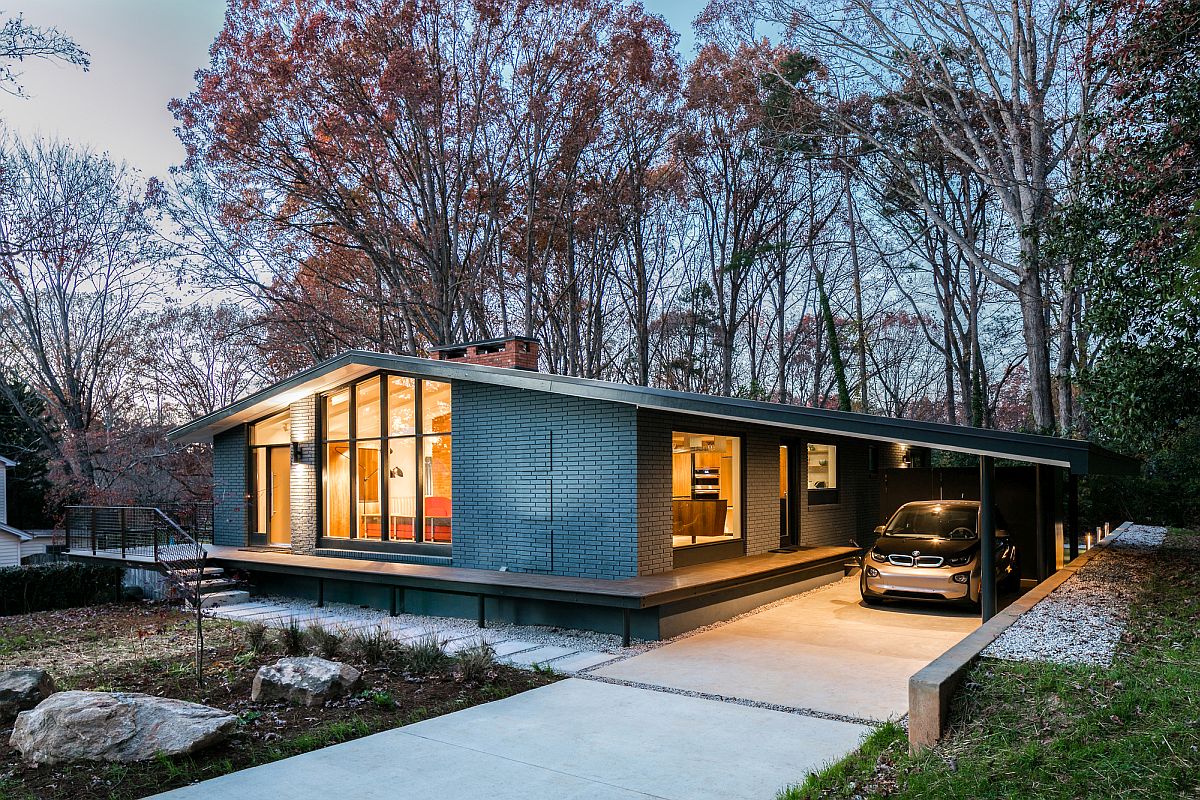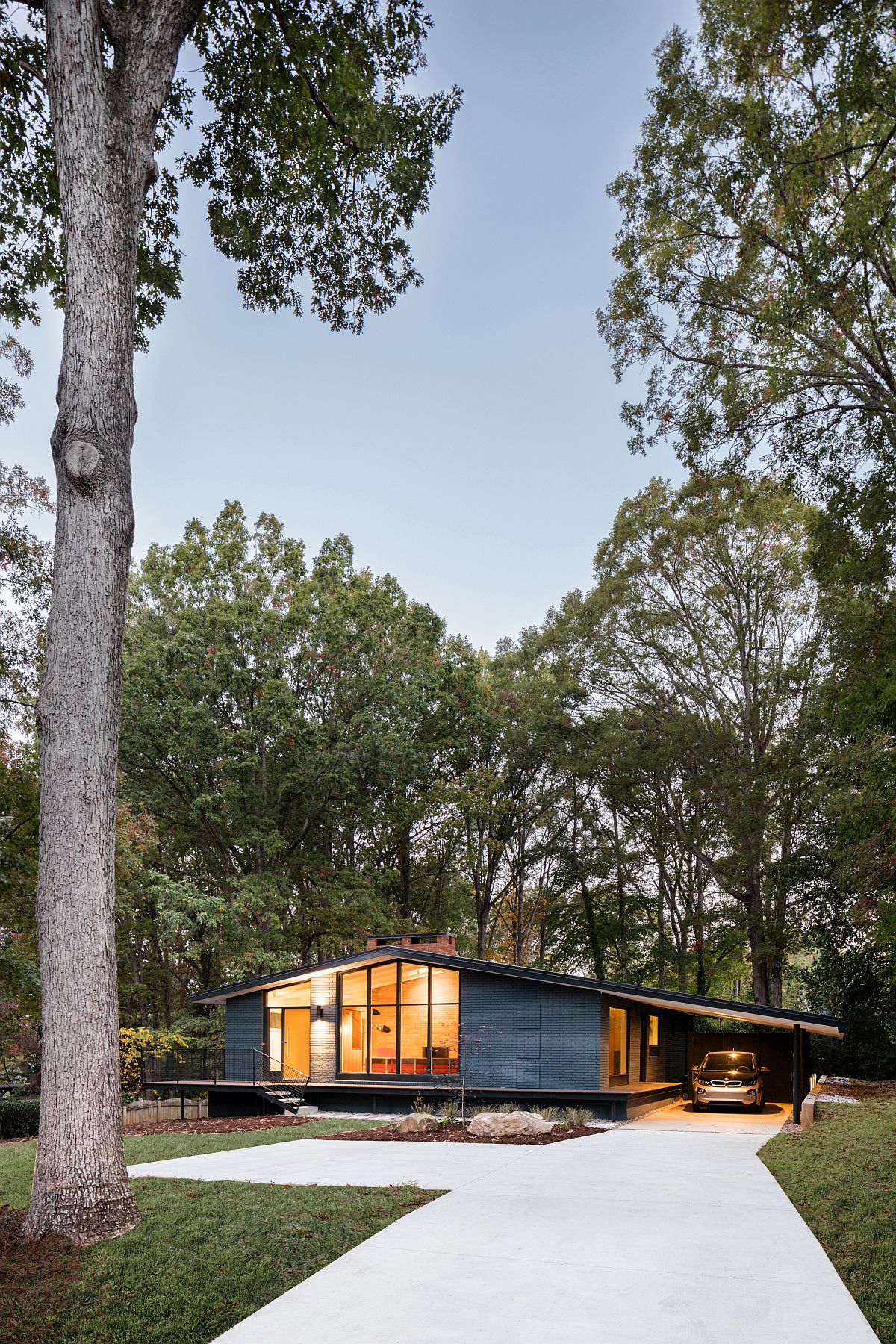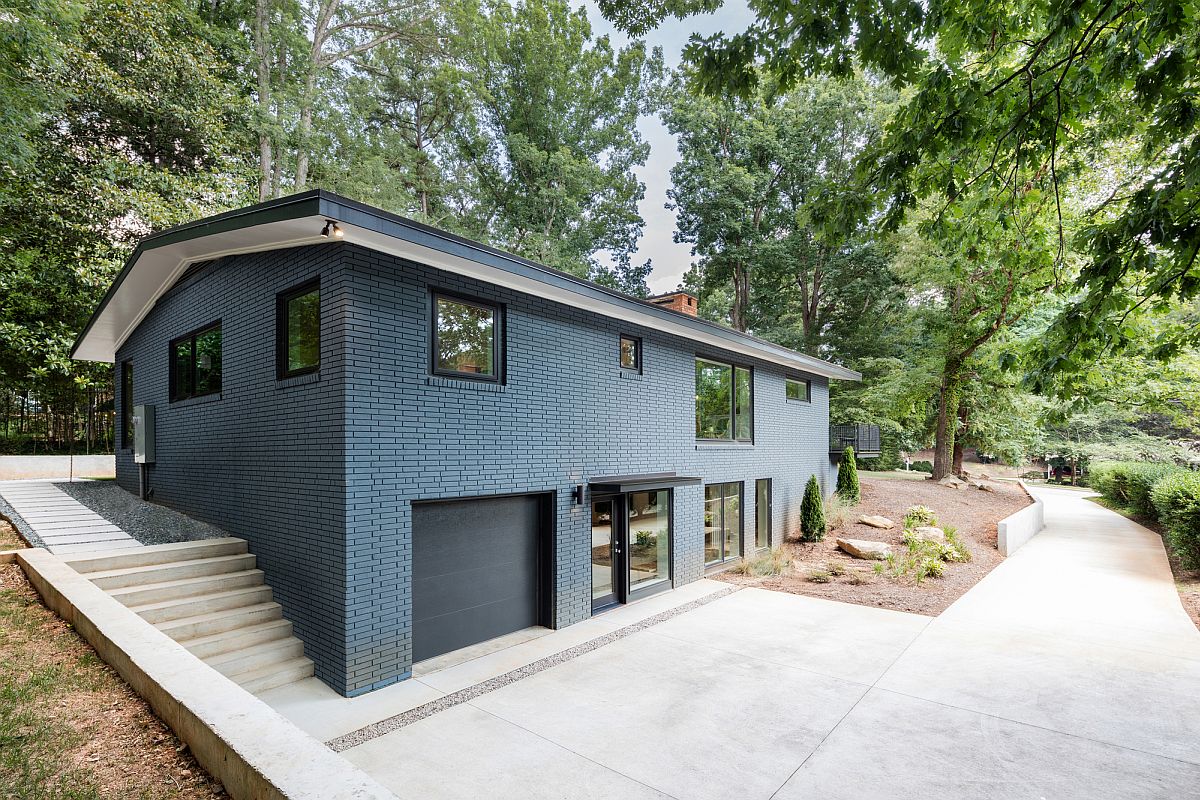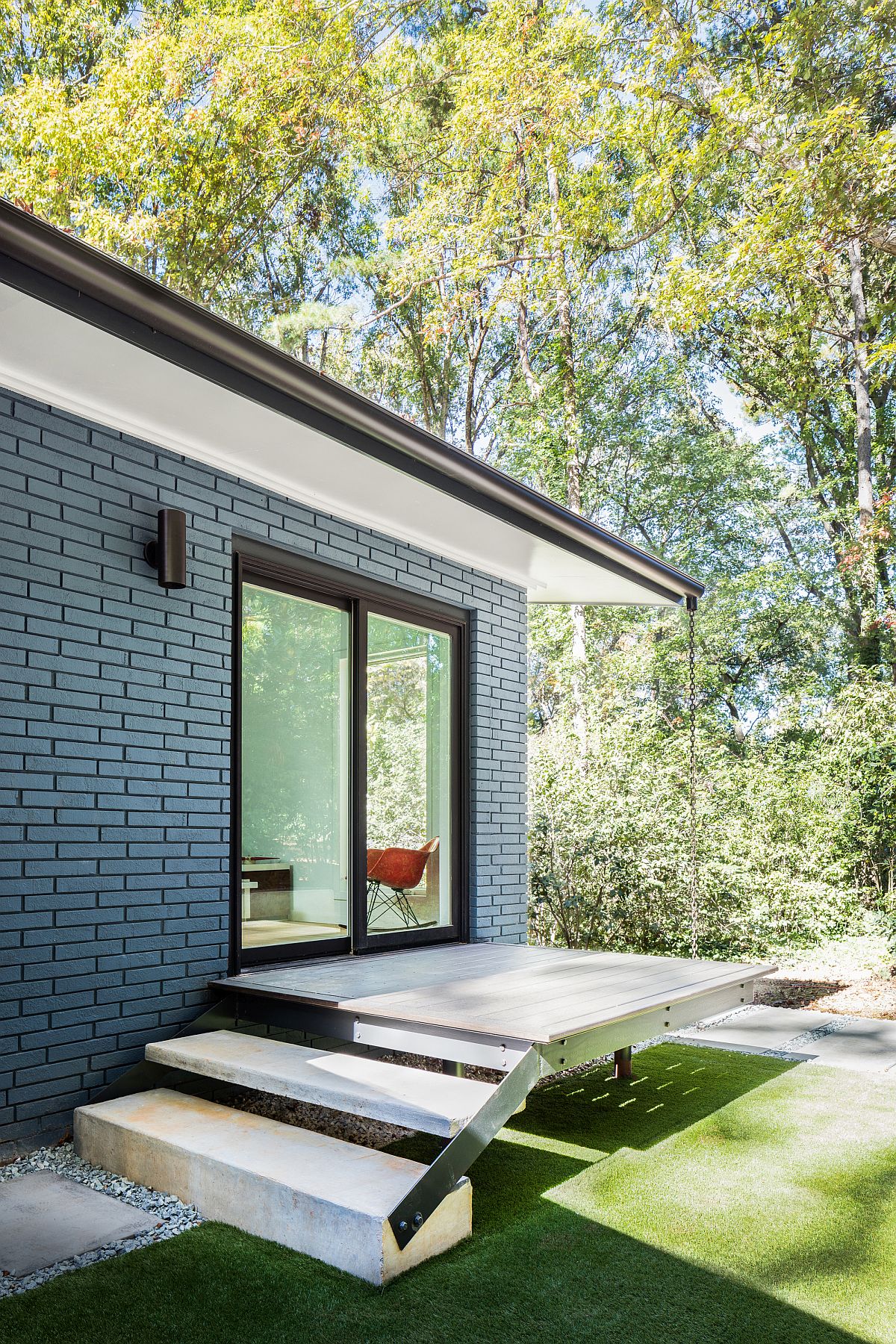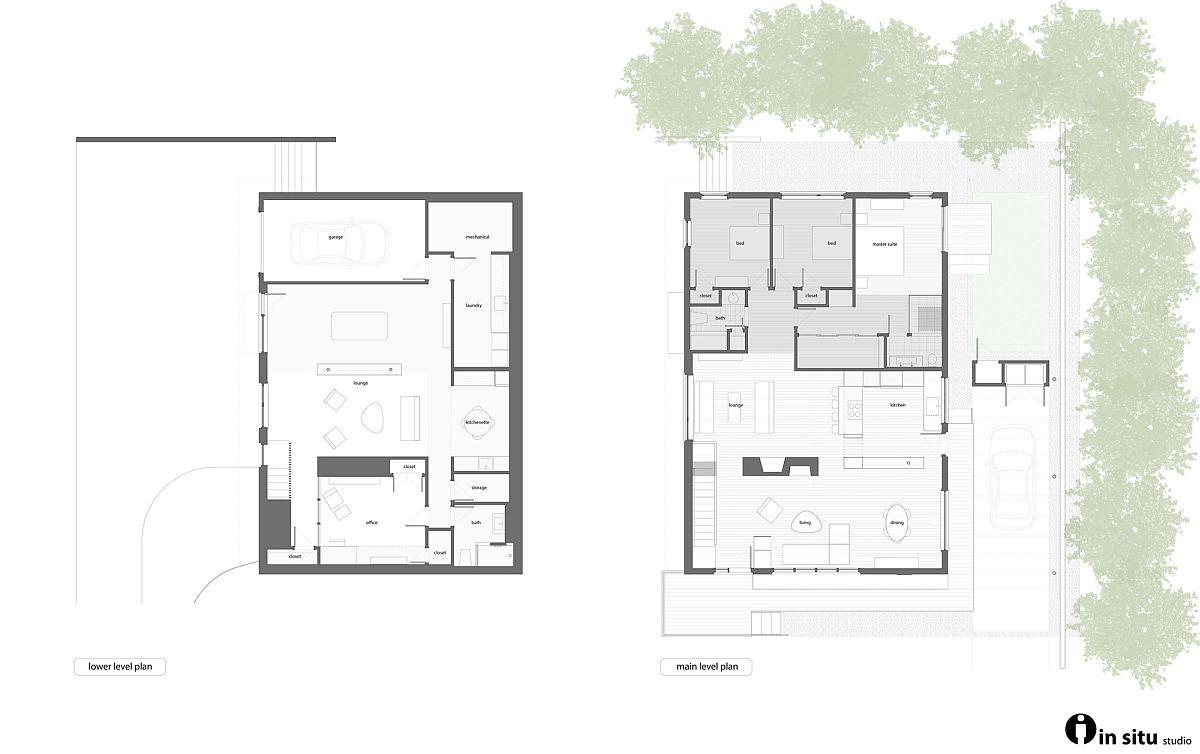 You're reading A Mid-Century Modern Recreation: Ocotea House Renovation in Raleigh, originally posted on Decoist. If you enjoyed this post, be sure to follow Decoist on Twitter, Facebook and Pinterest.