I thought today would be a nice day for a more local home tour (here in Germany) so let's jump right in and meet Anna-Lena, who is a teacher by day and on nights and weekends – a real lover of decor and style! She's from @froehlicheszuhause on Instagram, maybe you already follow her?
Together with her husband, Daniel and their two rabbits Emil and Paula, they have a black and white Scandinavian style 150m2 home in Pfalz, Germany. Their living space is 6 rooms plus a kitchen and bathroom but there's more… There's also a 120m2 in an additional building in the garden with 3 rooms plus guest bathroom! What a dream to have so much space!
I've asked Anna-Lena some questions about her home and lifestyle below, so as you peek in on her space you can follow along to learn about her favorite things. Maybe you'll discover a few new ones yourself!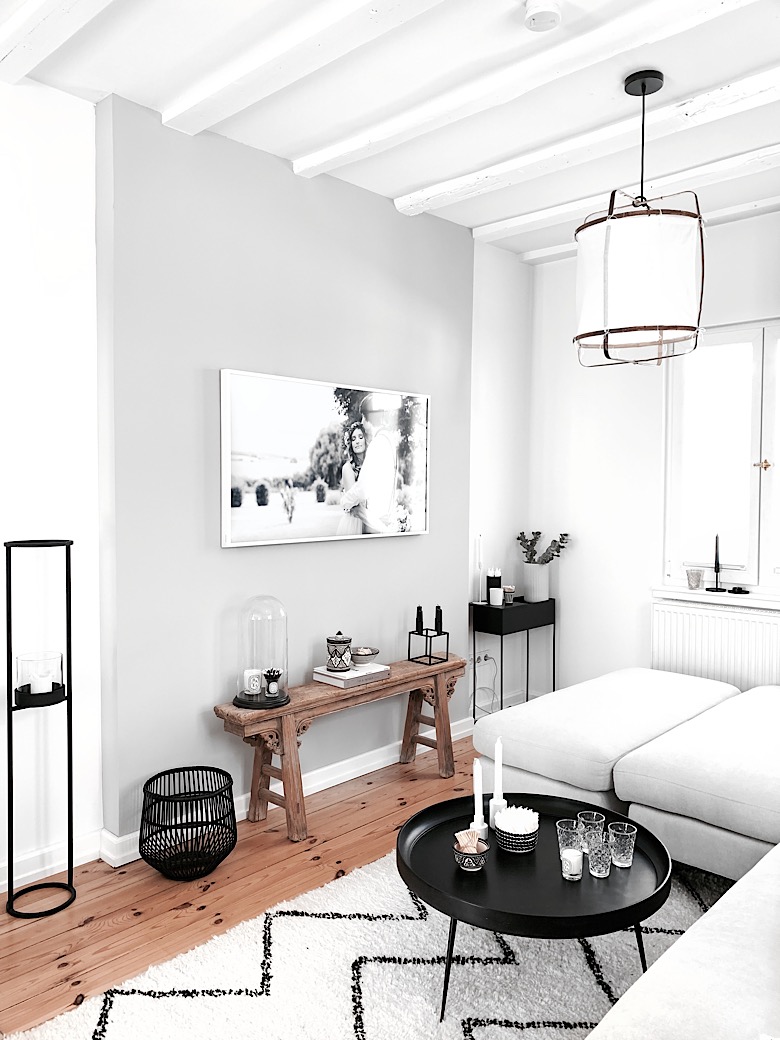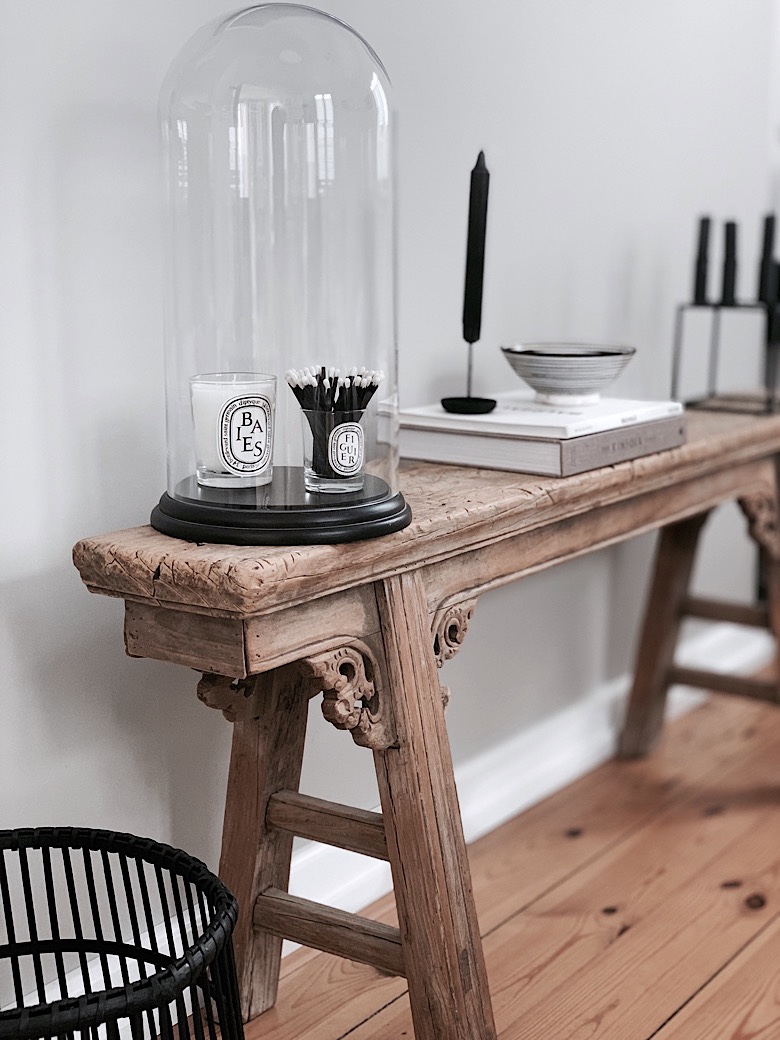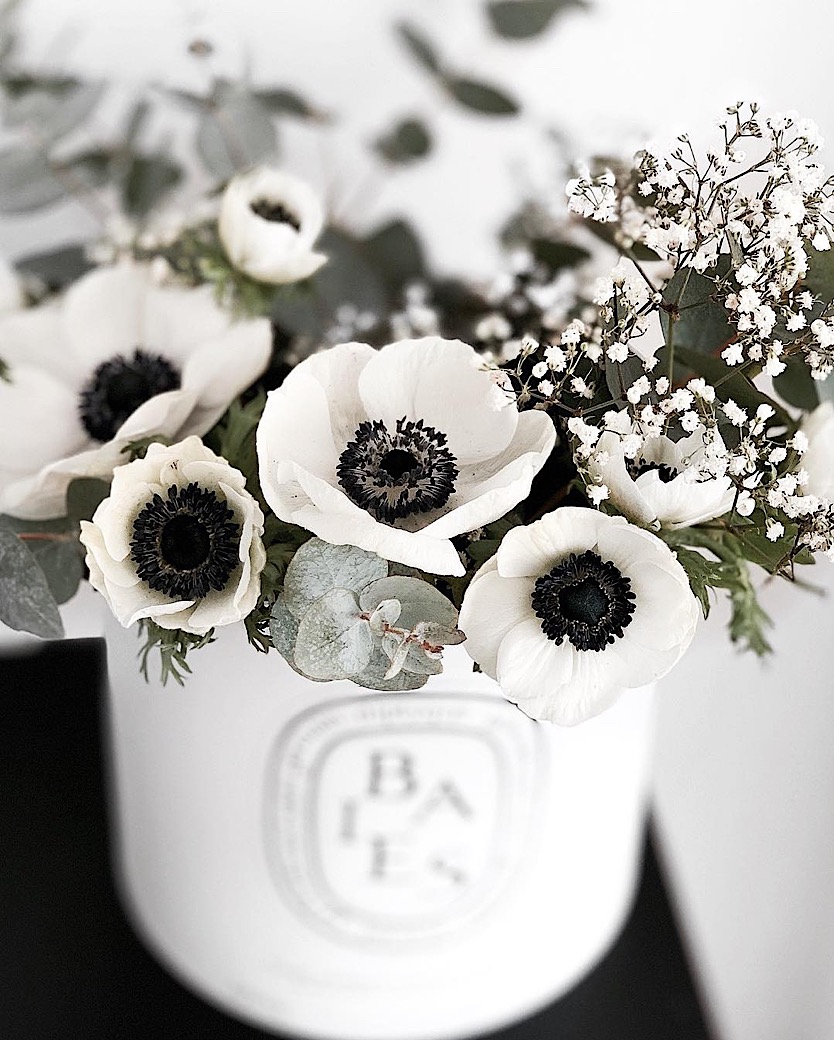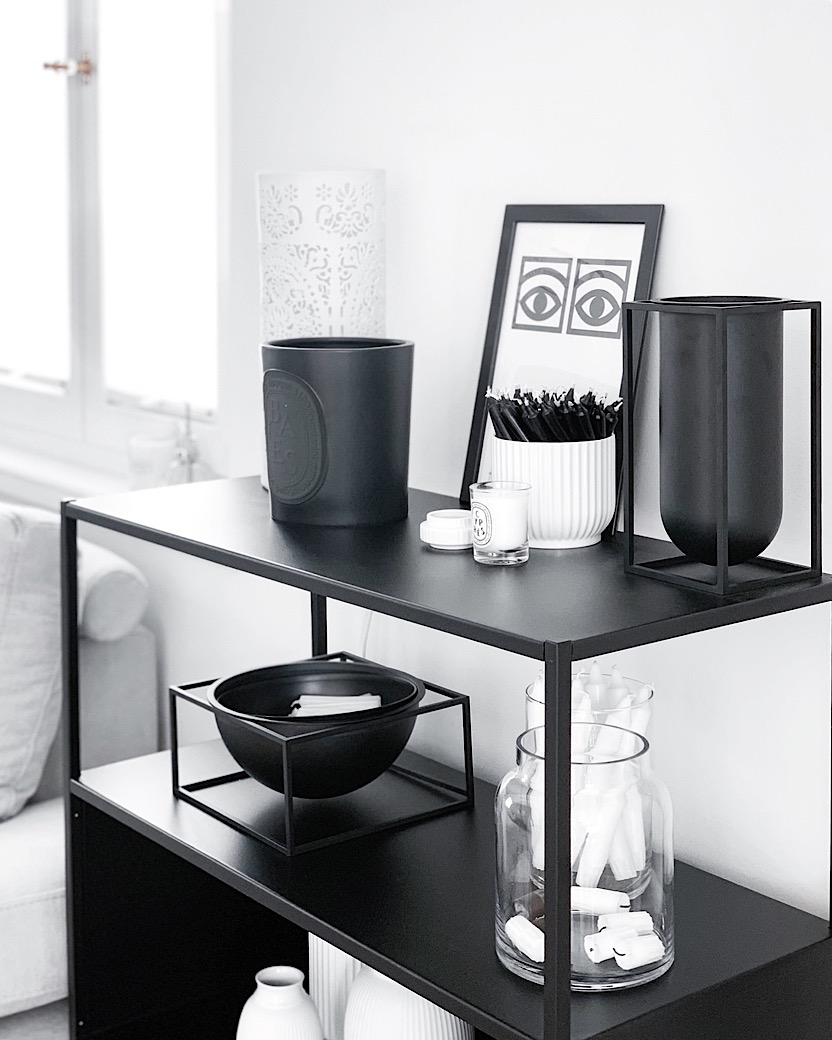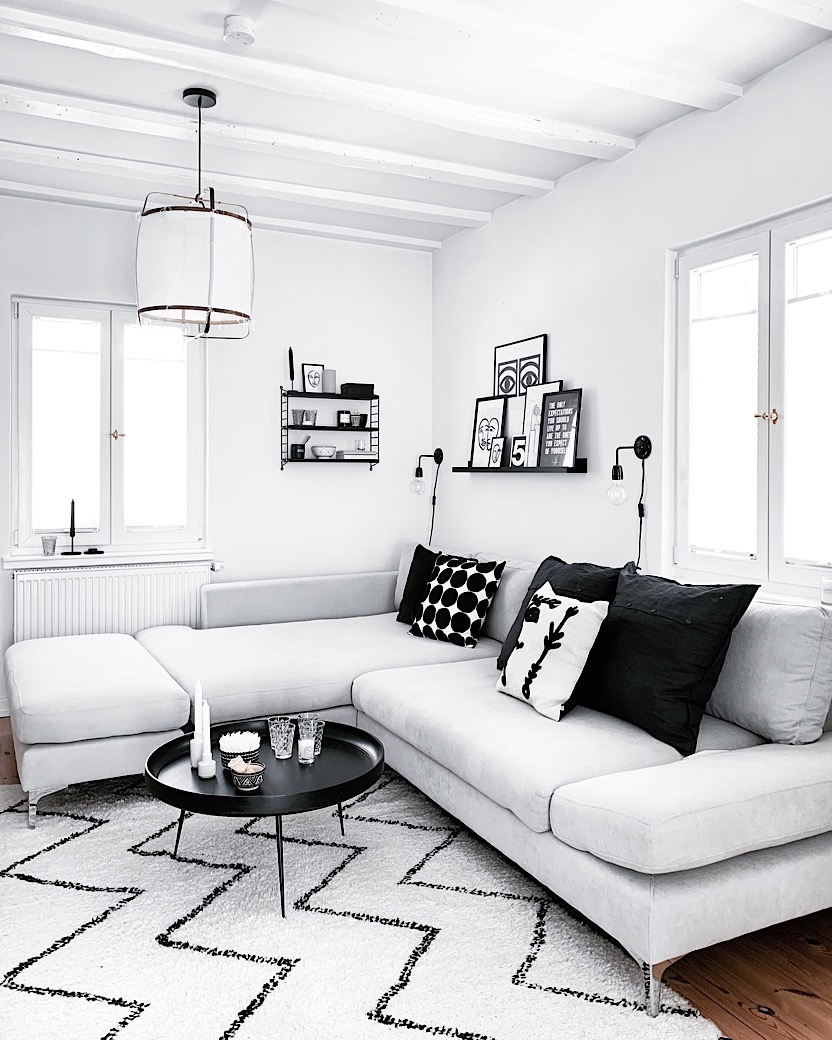 What does home mean to you?
Home is where my loves are and where I feel most comfortable.
What do you love most about your home?
Our big and bright kitchen, our staircase, wooden floors, garden and all the details like our handles, baseboard etc.
What would you like to change?
A larger entry since it can be quite narrow if people come over to visit us.
Favorite candle/scent?
Diptyque Bais or byredo bibliotheque
Favorite flowers and plants?
Peonies, ranunculus and eucalyptus.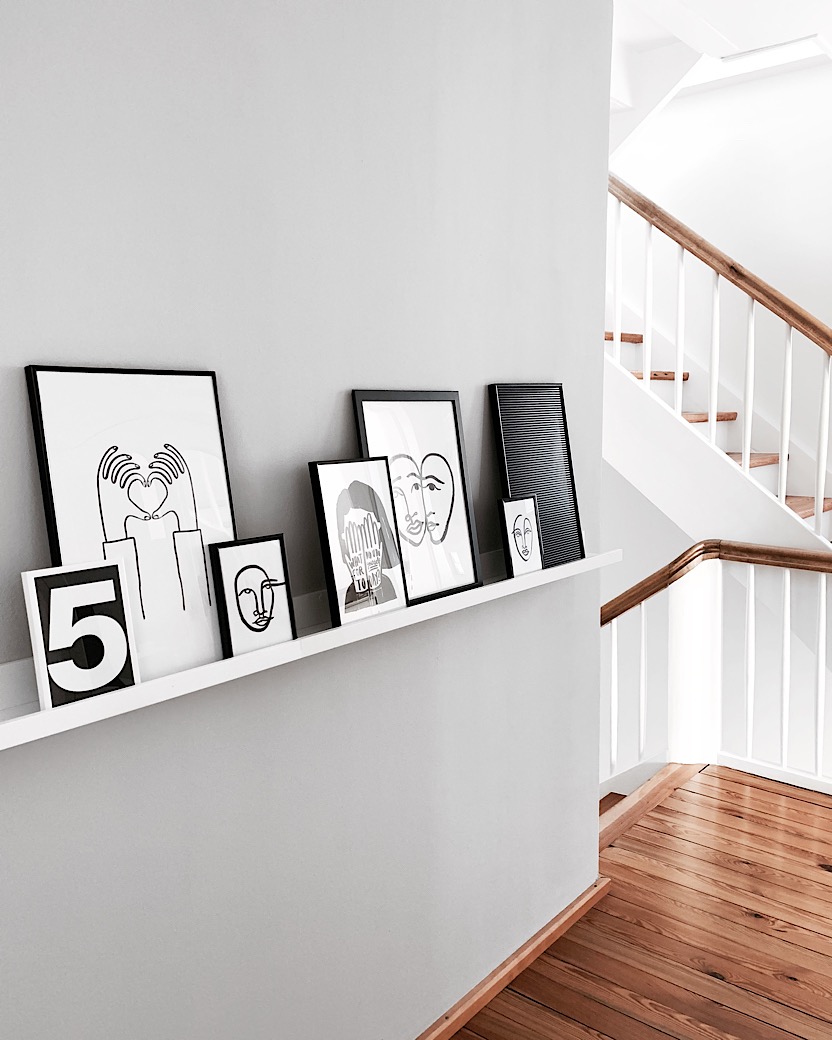 Favorite thing to do at home?
My favorite thing to do is to decorate our home 🙂 I love to make everything perfect and I focus on many details.
Favorite meal to cook and why?
I love to cook pasta since its quick and easy after a long day at work and it's so yummy. Also, there are so many variations you can cook. I never use recipes. 🙂 I also love to bake beautiful cakes, cupcakes etc.
When you have people over, how do you entertain them?
I always cook for our guests and then we usually just talk or play cards.
How do you hope your guests feel when they visit your home?
I hope they feel comfortable, cozy and the warmth in our home 🙂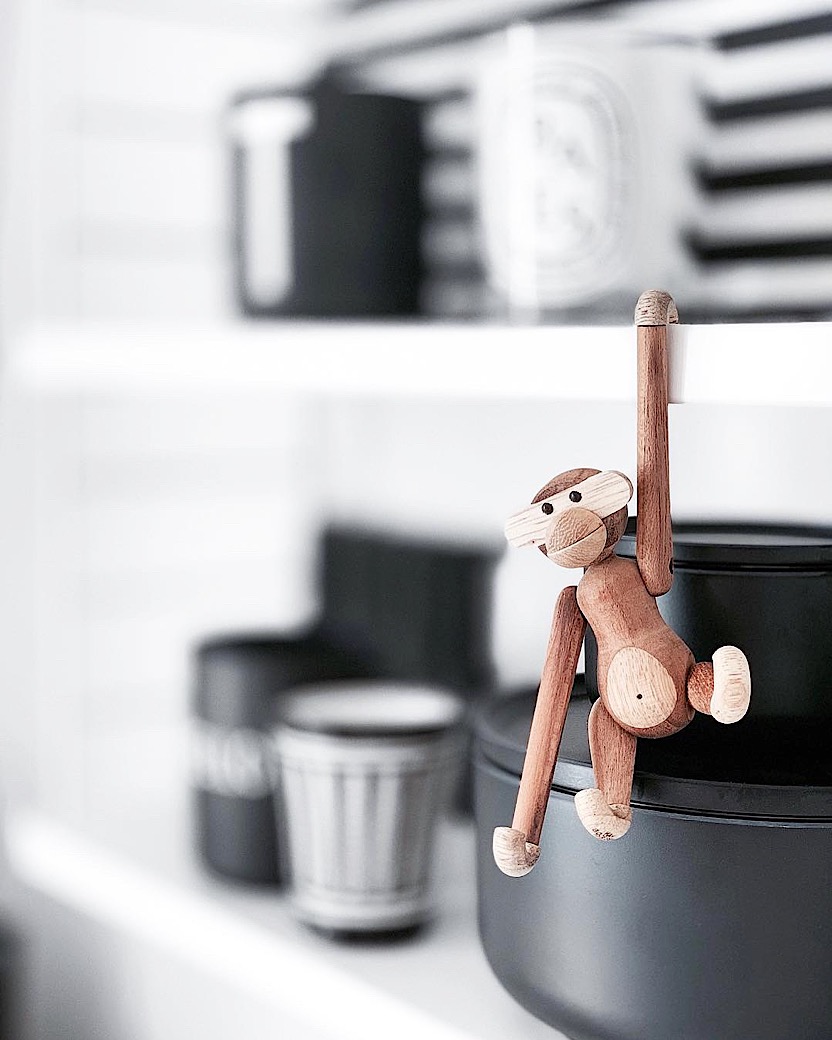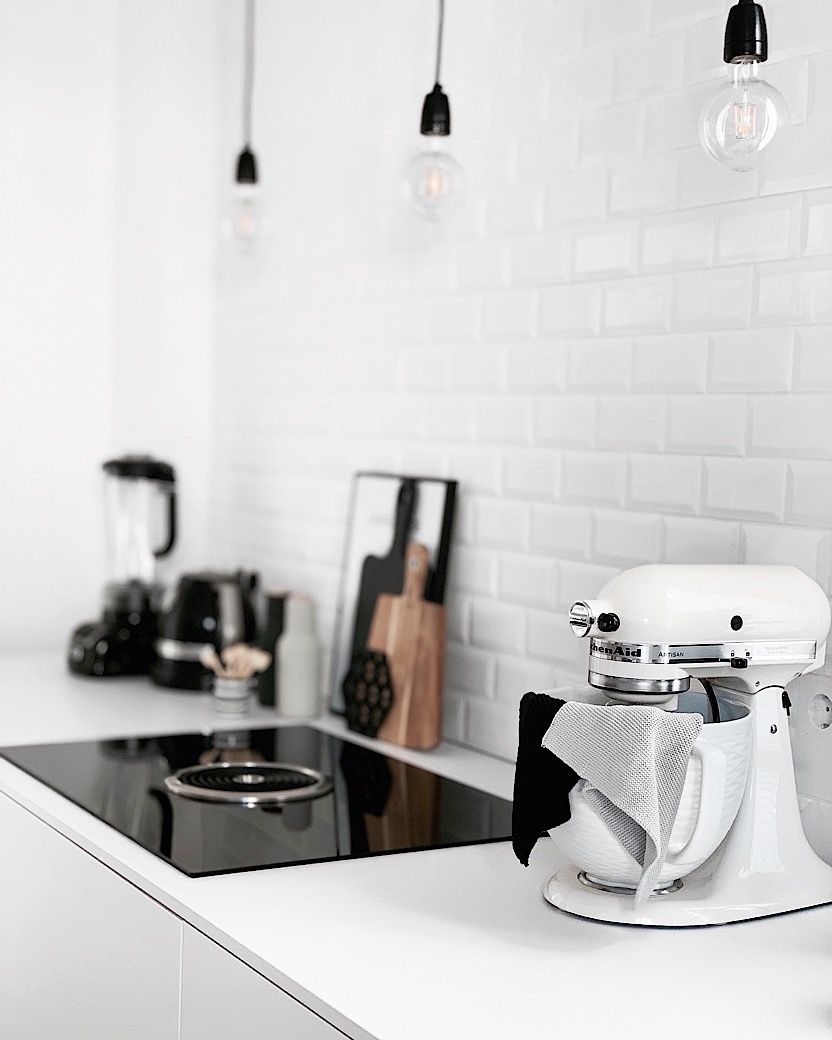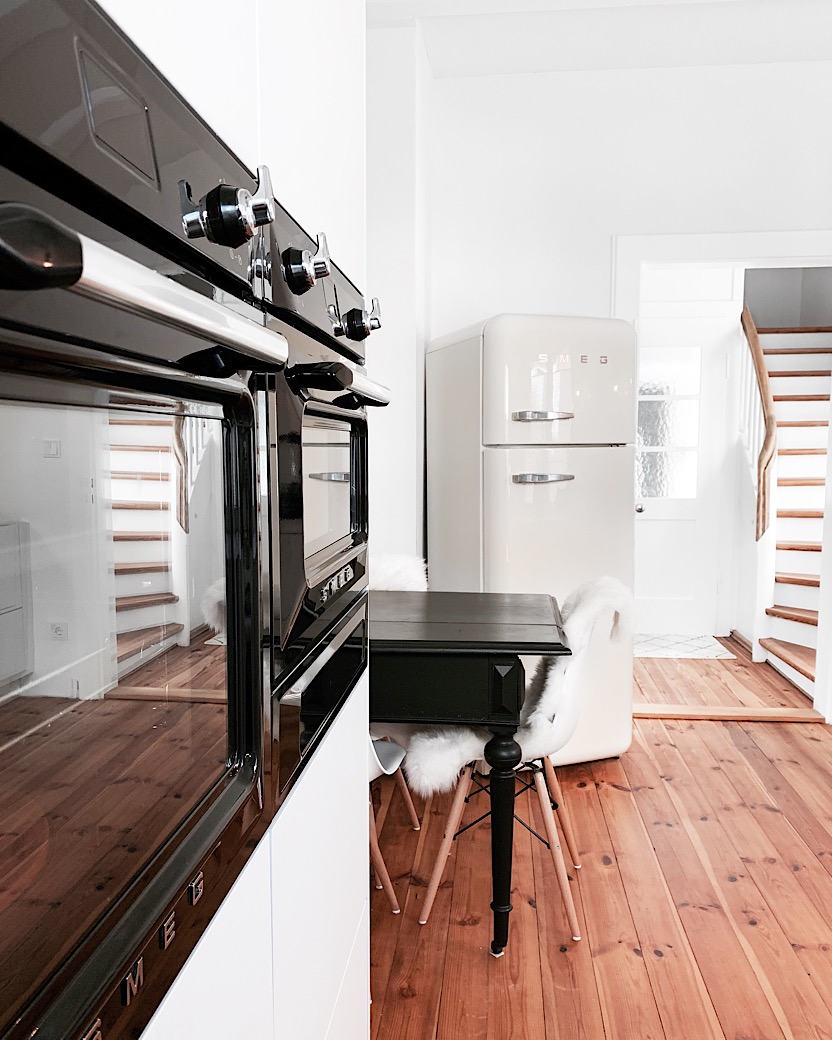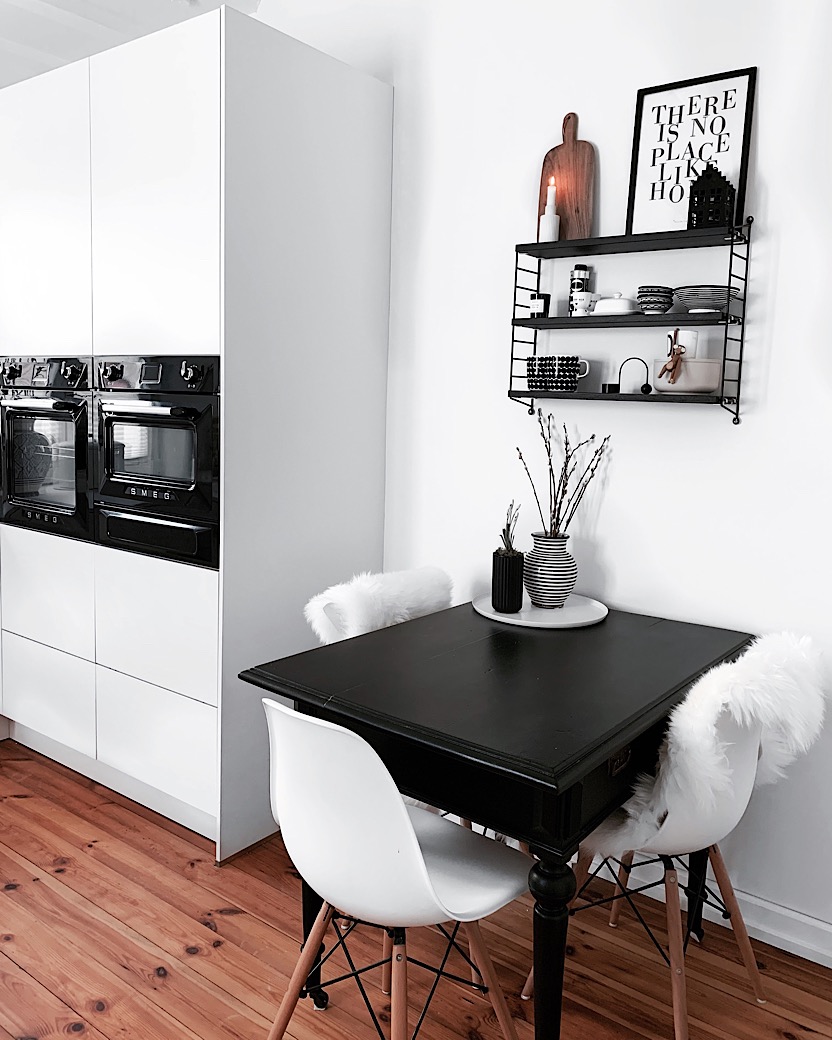 Your dream piece for the home is…
My dream piece was a mater bowl table which I got last week, also I am dreaming of a Louis Poulsen lamp 🙂
How would you describe your style?
My style is a mixture of many styles I would say. There are hints of Boho, like our beni ourain carpets or the tableware of tine k home or things from our Moroccan holidays. Also I love our old house with the old building details like the doors, wooden floors and staircase. But on the other hand, I love our modern kitchen and straight lines and simple design. I prefer to follow a color scheme than a style.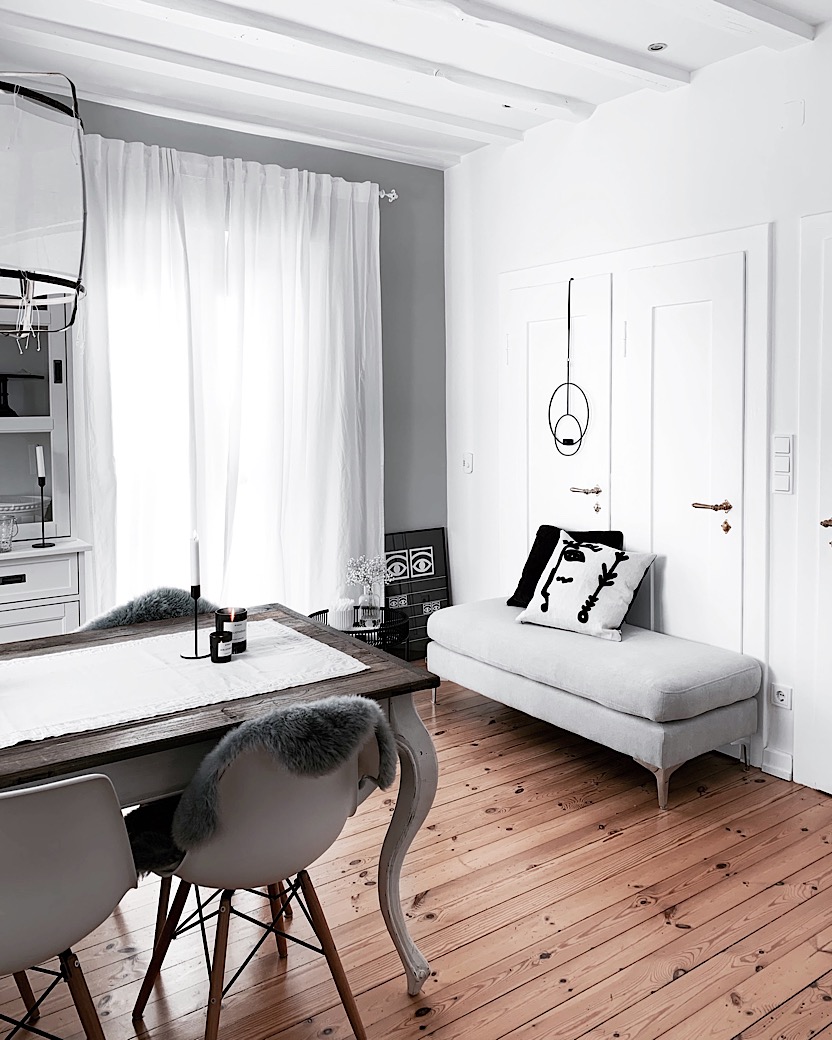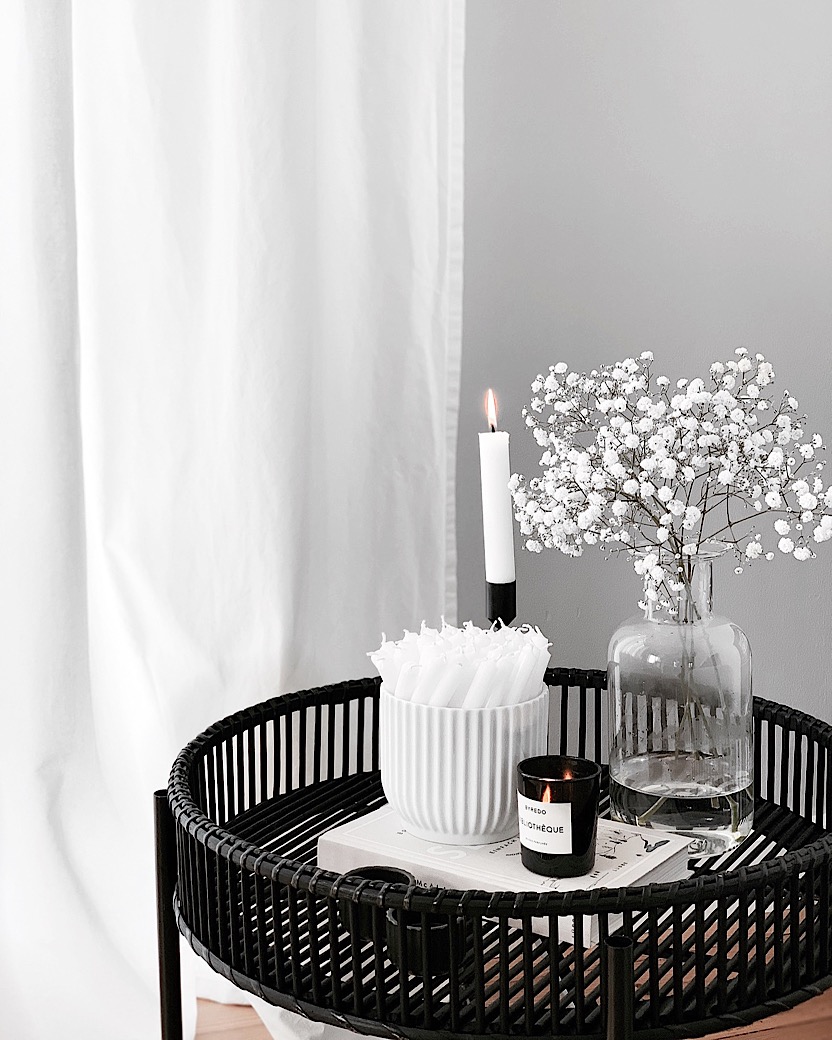 What is important to you when you visit someone else's home?
I think it's important to feel comfortable in someone else's home and feel the love they put into their home.
Favorite city to shop and why?
I love London since I lived there for a short period of time and know the city very well.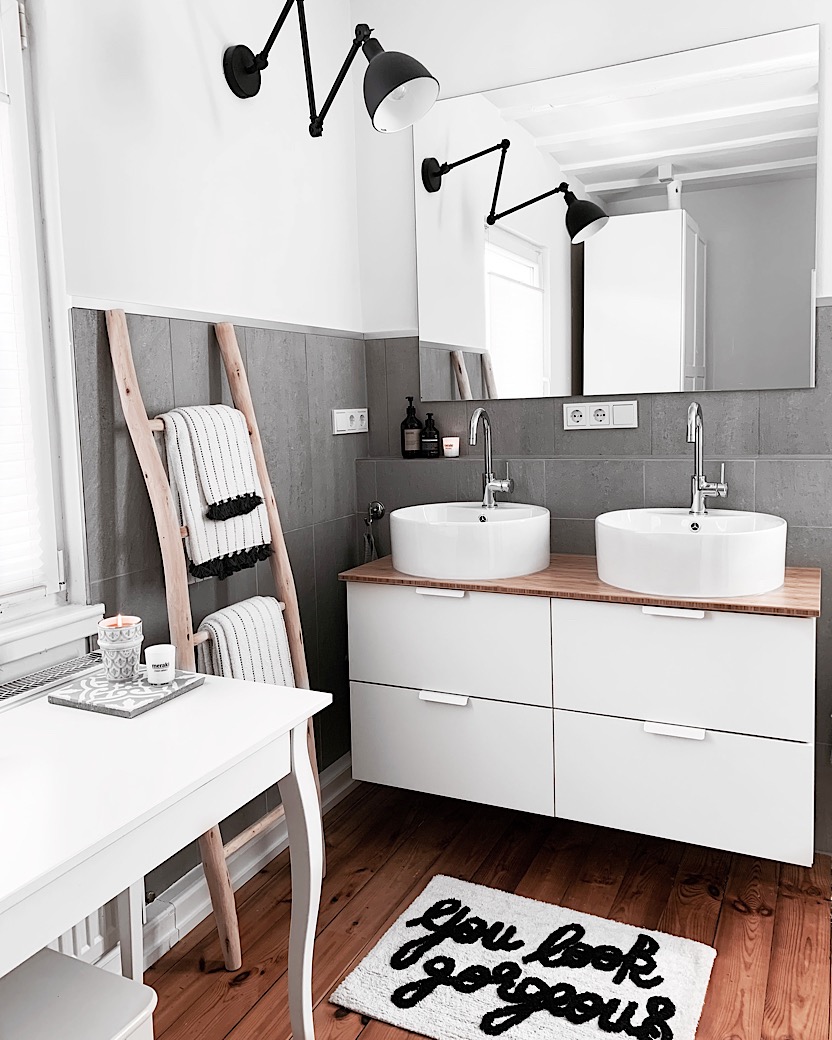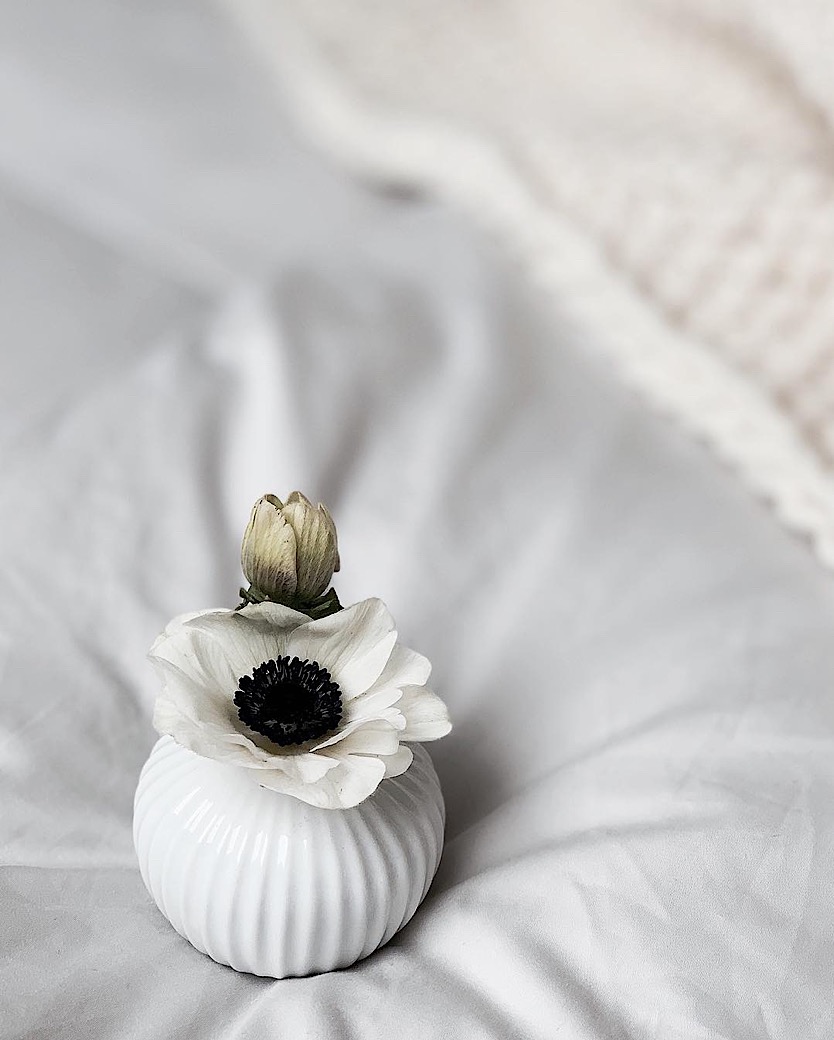 Your favorite Instagram accounts are…
@svenja_traumzuhause because her style is just perfect, a real traumzuhause (dream house).
Karlas_view love her individual home and the wooden floors and stair
@Skovbon love her patio it's so cozy
anordicmoment love her home with a lot of white and some black, her decoration is just perfect, love every detail
Thank you so much for sharing your home with us today on decor8! So nice to have you!
Love,
Holly
(Photographs with permission from @froehlicheszuhause)