Designed to "take a beating," the modern interiors of this Seattle home have been crafted to withstand the wear-and-tear of young children—all without compromising style.
With soaring ceilings and a tremendous amount of open space to work with, the striking Seattle home that interior designer Sarah Atwood Black of Blackwood was brought on to furnish was a challenging blank slate.
"My client was worried that without careful attention to the finishes and detailing, the home would feel too cold," says Sarah of the 3,982-square-foot Sand Point Residence. To assuage those concerns, Sarah tapped into warm, cozy textures and elements that take cues from the client's love for France and industrial-chic style.
At the same time, she was careful to complement the contemporary architecture, designed by local firm Ryan Rhodes Design, while also accommodating the energetic lifestyles of the couple's two small boys.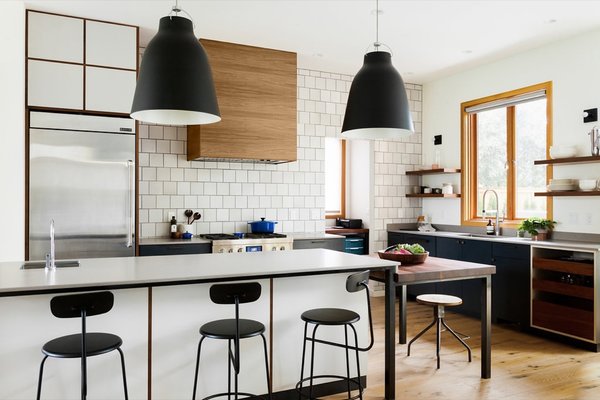 See the full story on Dwell.com: A Kid-Friendly Home Embraces High Style With Comfort