About an hour's drive from New York City, the Stuart Richardson House is a Usonian treasure with a hexagonal motif.
Designed in 1941 and built in 1951, the Stuart Richardson House in Glen Ridge, New Jersey, is one of only three remaining homes by Frank Lloyd Wright in the Garden State. 
According to the listing, there are even letters that document the original owners' correspondence with Wright regarding the Usonian home while the architect was in New York City to work on the Guggenheim.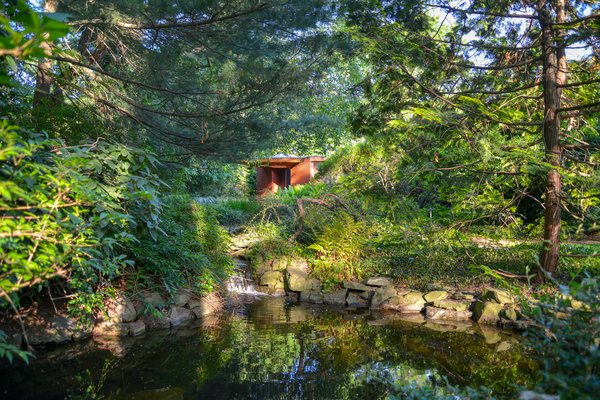 Like Wright's other Usonian homes, the Stuart Richardson House is a single-floor dwelling with a simple roofline, and makes sue of modest materials: brick, wood, and concrete. The 1,800-square-foot, three-bed, two-bath residence also features in-floor radiant heating spanning its unique, hexagonal floor plan. Eschewing right angles, the rooms are formed at 60- and 120-degree angles.
See the full story on Dwell.com: A Handsome, Hexagonal Home by Frank Lloyd Wright Wants $1.2M
Related stories: