This home's dramatic roof overhangs, monumental stucco walls, and sliding glass doors respond to its mountainous setting.
Los Angeles isn't exactly known for its mountains. It's famous for its beaches, of course, and its wide, palm-lined boulevards, but the owner of this secluded property wasn't looking for that. Instead, he wanted to be surrounded by the lesser-known beauty of the San Bernardino National Forest, where trees and brush give way to rolling orchards. 
So he settled on Oak Glen, California, which is about an hour and a half—without traffic—from downtown. 
"The house was designed for a single owner who wanted to have a family," says Noah Walker, principal and founder of architecture firm Walker Workshop. "He's a professional athlete, and he was in his early thirties." 
Walker and his team found a site overlooking a valley, where sunlight cascades into wide, open spaces framed by distant peaks. It was clear that the house should be in conversation with its setting: something with clean lines and plenty of paths to the outdoors. 
"The home had to be simple in concept but effective in its use of light, and it needed to frame the impressive natural surroundings," Walker continues. Luckily, Walker and his team were met with minimal restrictions: "We had a good amount of freedom."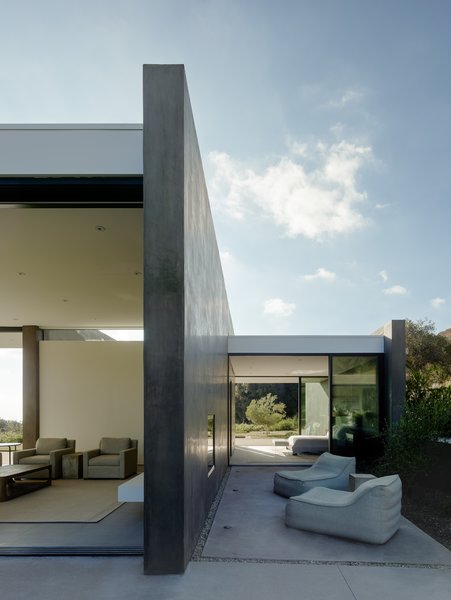 See the full story on Dwell.com: A Glass-and-Stucco Retreat Outside Los Angeles Stands Up to the Sun