Oriented towards the landscape, this modern home in Ecuador embraces stunning ocean and forest views.
Located along the coast in Ecuador's Manabí Province, Cabana Don Juan looks out over the ocean and the forest. Architect Emilio Lopez situated the home at the top of a hill to best take advantage of views, and its east-west orientation and funnel-like shape facilitate cooling cross-breezes.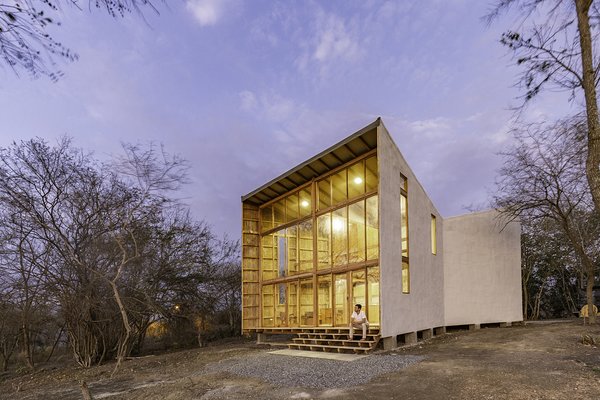 At roughly 1,200 square feet, the home has as simple plan. Communal, public spaces are located on the ground floor, and two bedrooms lie on the second floor in a loft-like space.
See the full story on Dwell.com: A Funnel-Shaped Cabin Soaks Up Light, Sea Breezes, and Forest Views
Related stories: