There is something undeniably charming and magnetic about a rugged coastline, a precarious cliff overlooking the ocean and the vast blue beyond. It is precisely in one such mesmerizing setting that The Lookout at Broad Cove Marsh sits in. Designed to make the most of the captivating ocean views on offer even while braving the rough weather and prying eyes, this beautiful getaway was built by Omar Gandhi Architect for a married couple from Toronto. The coastal escape sits on a thin strip of land on Broad Cove Marsh Road, Cape Breton Island, Nova Scotia and it is the landscape that defines its form and the materials used.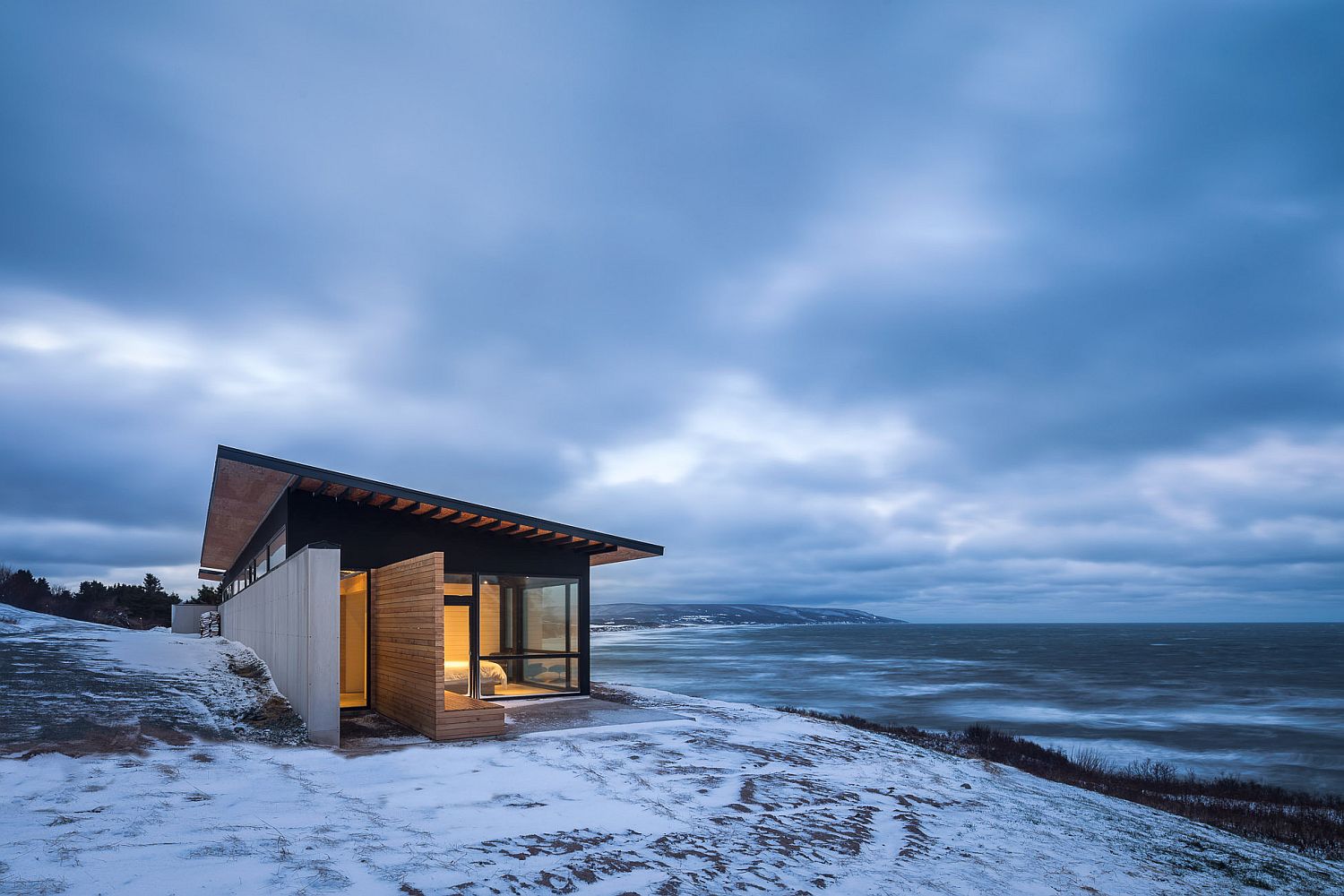 A metallic frame provides the bones for the house with custom millwork creating a warm and cozy interior that seems to visually extend outside. Large glass windows open up the private zones of the house to the ocean view outside while the street façade of the retreat benefits from a retaining wall that provides privacy. Repetitive, pod-like design of both the public and private units gives the structure a contemporary look with large walls of shelves and cabinets adding ample storage and display space.
With a large, open living area, comfortable bedrooms and minimal décor that rely on the textural beauty of wood, this impressive Canadian getaway is as inviting as it is dramatic! [Photography: Doublespace Photography]
RELATED: Scenic Ocean Views Meet Serene Nordic Design at Villa P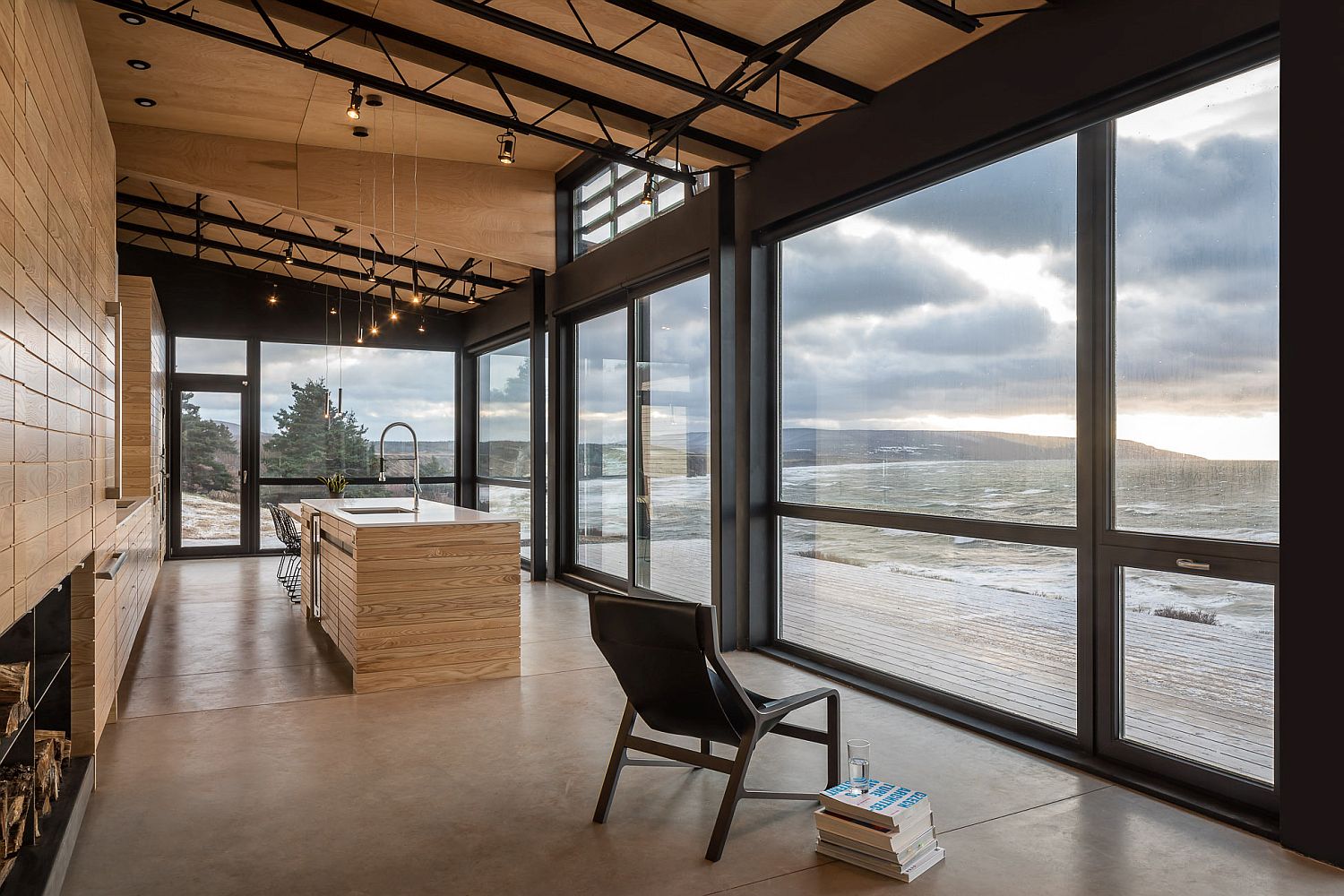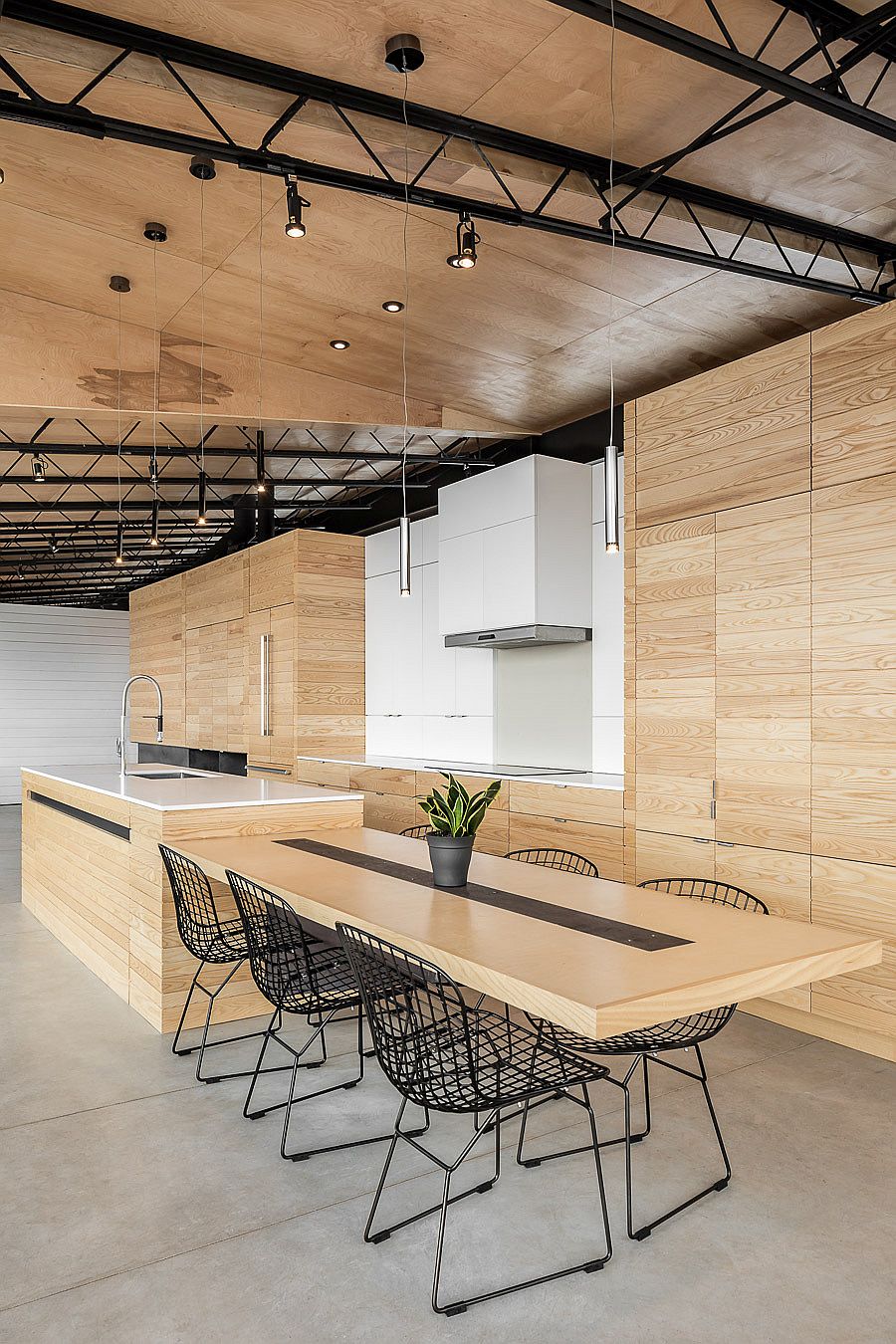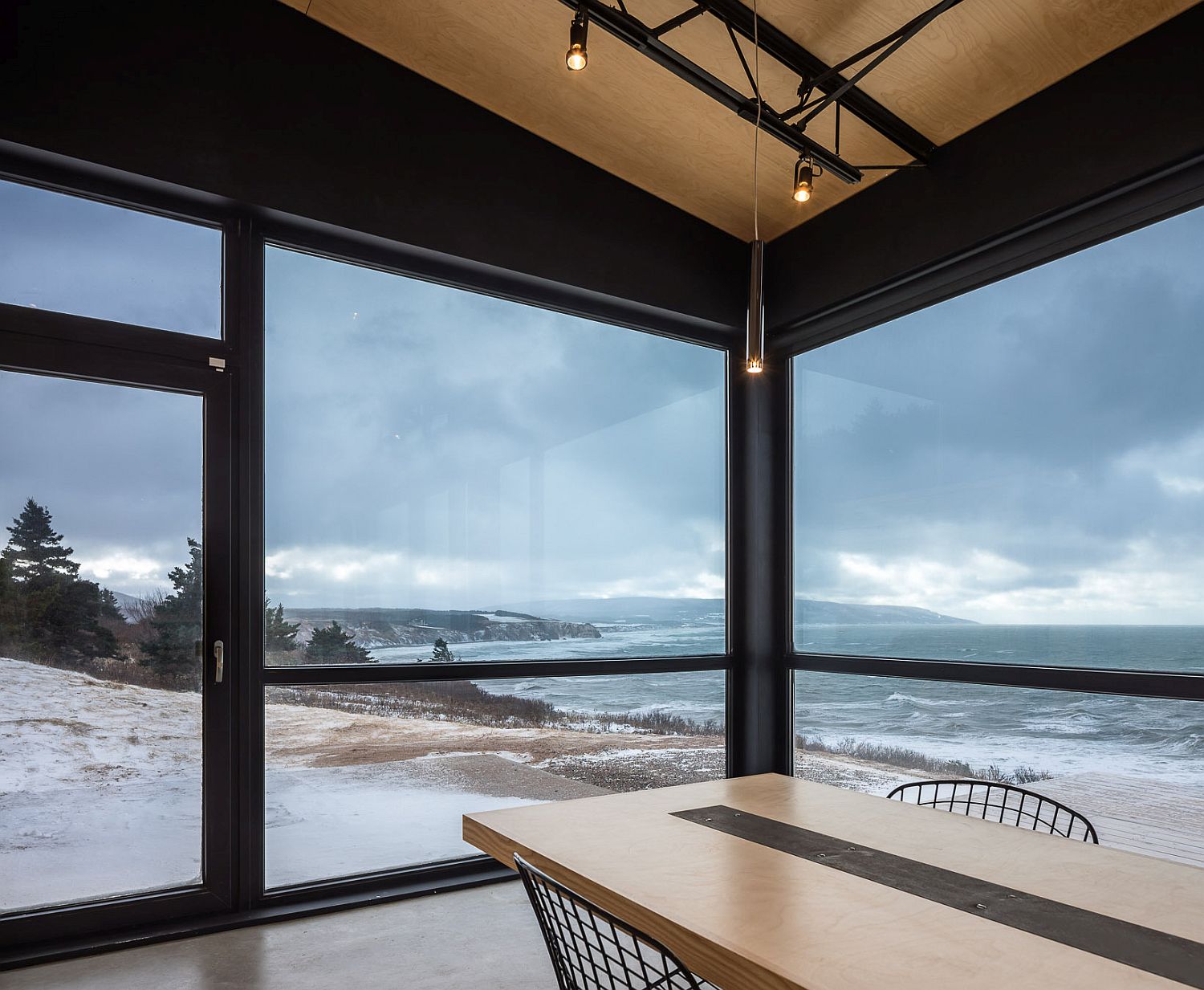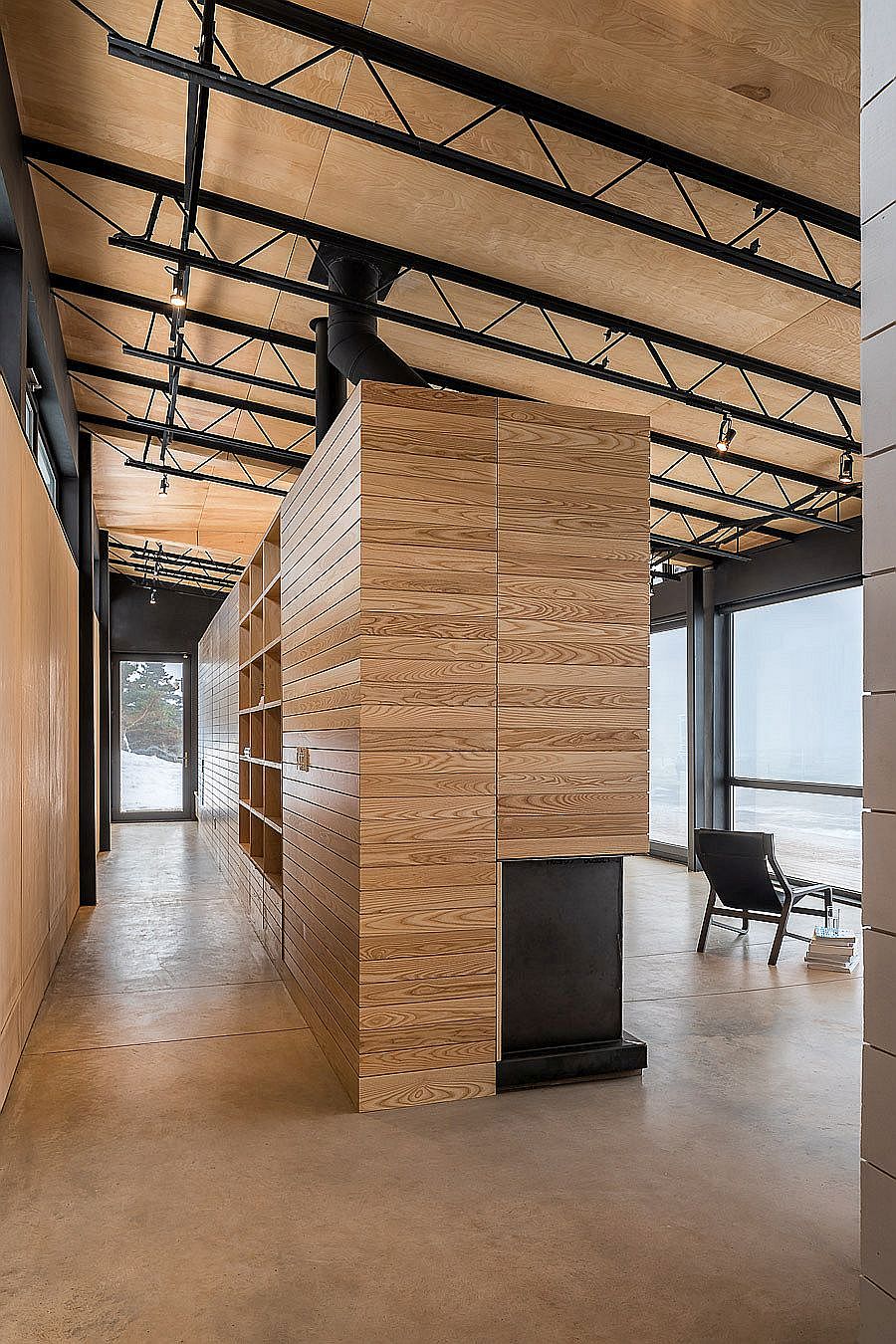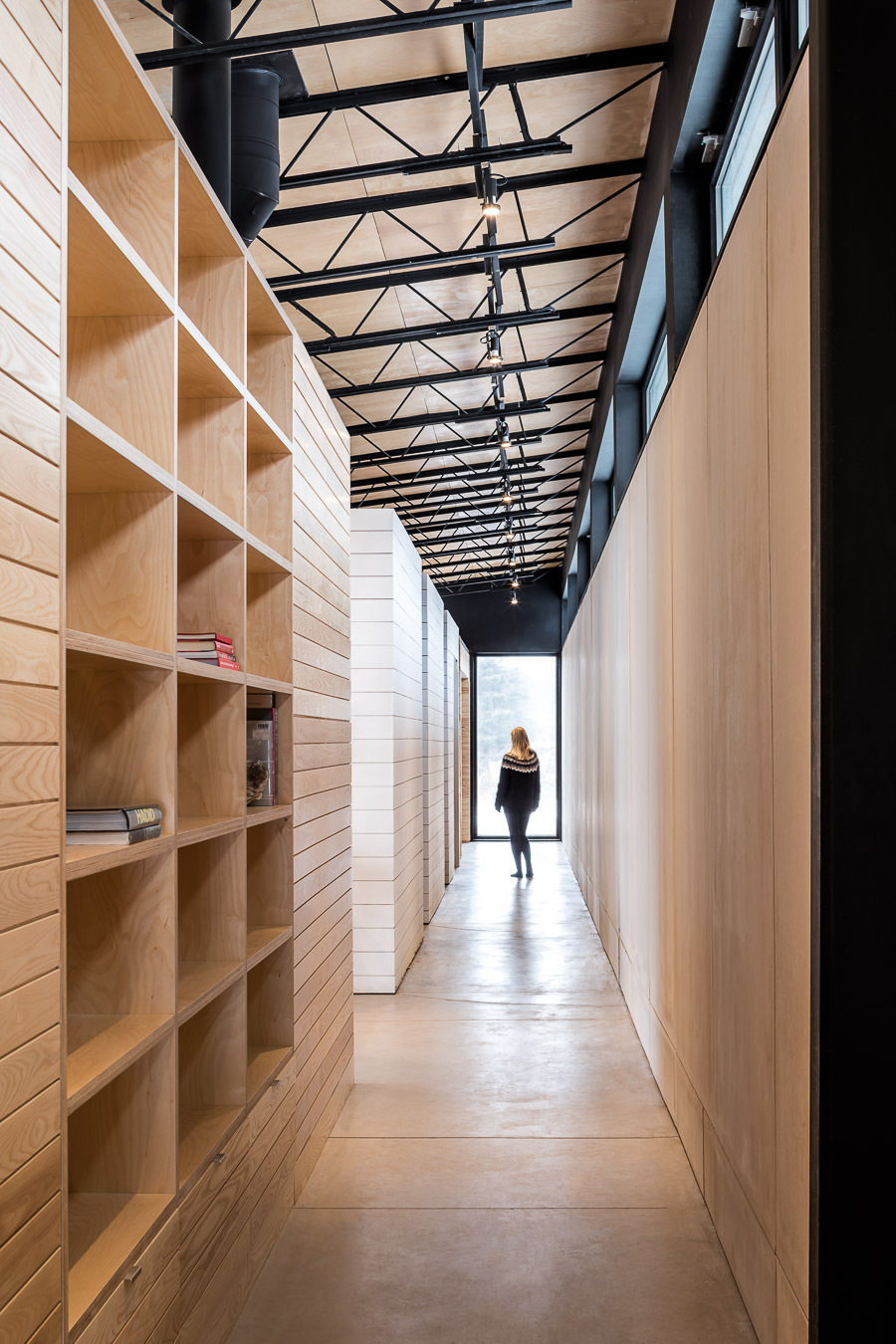 A simple, reverse-shed roof floats the length of the building like a low-slung hat, shielding the interiors from the more intense summer sun while exaggerating the horizontality of the sea and landscape. Atop the kitchen, a portion of the roof lifts up like an open cassette deck to allow more light to trickle in…
RELATED: Azuris: Enthralling Ocean View Residence Nestled on Hamilton Island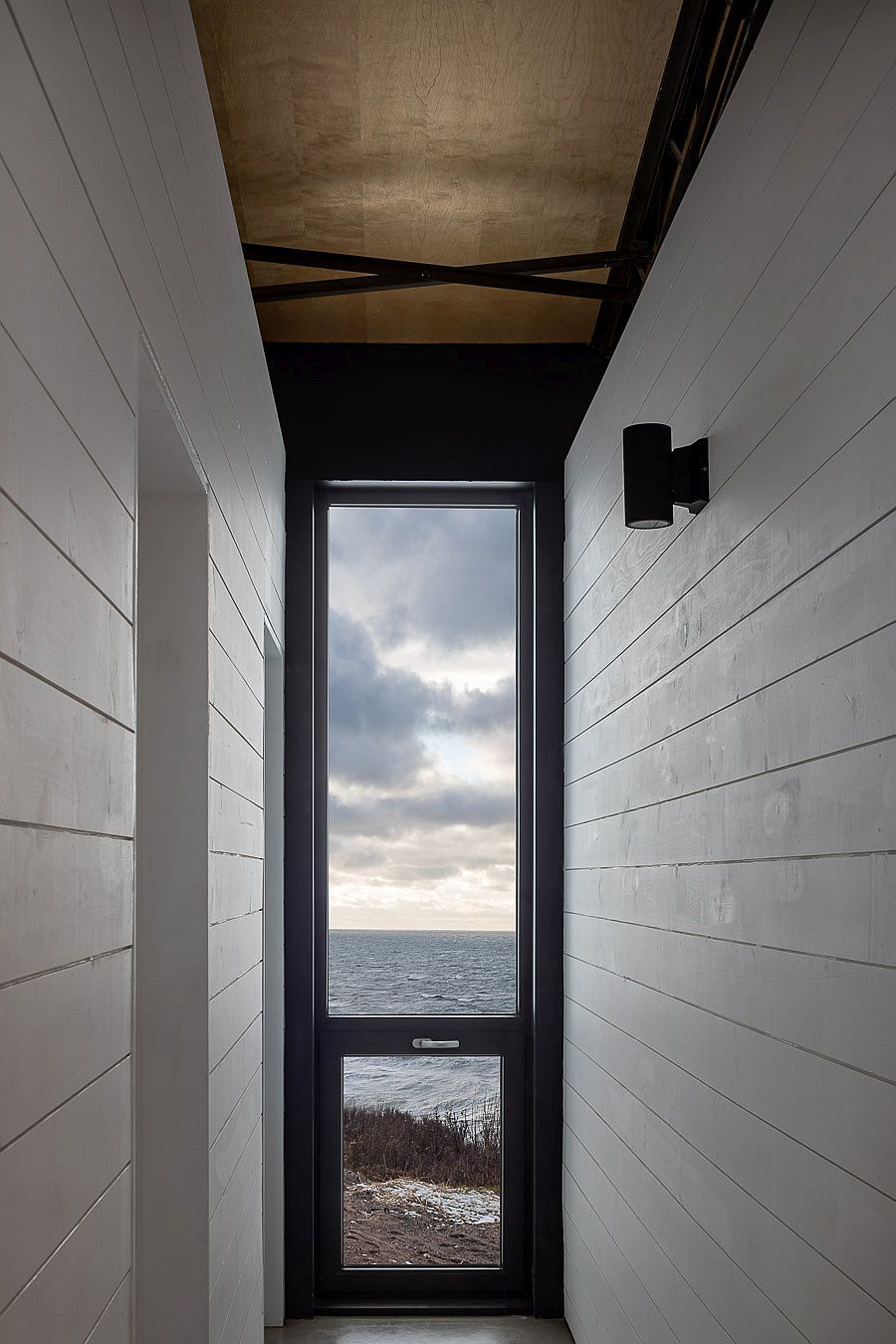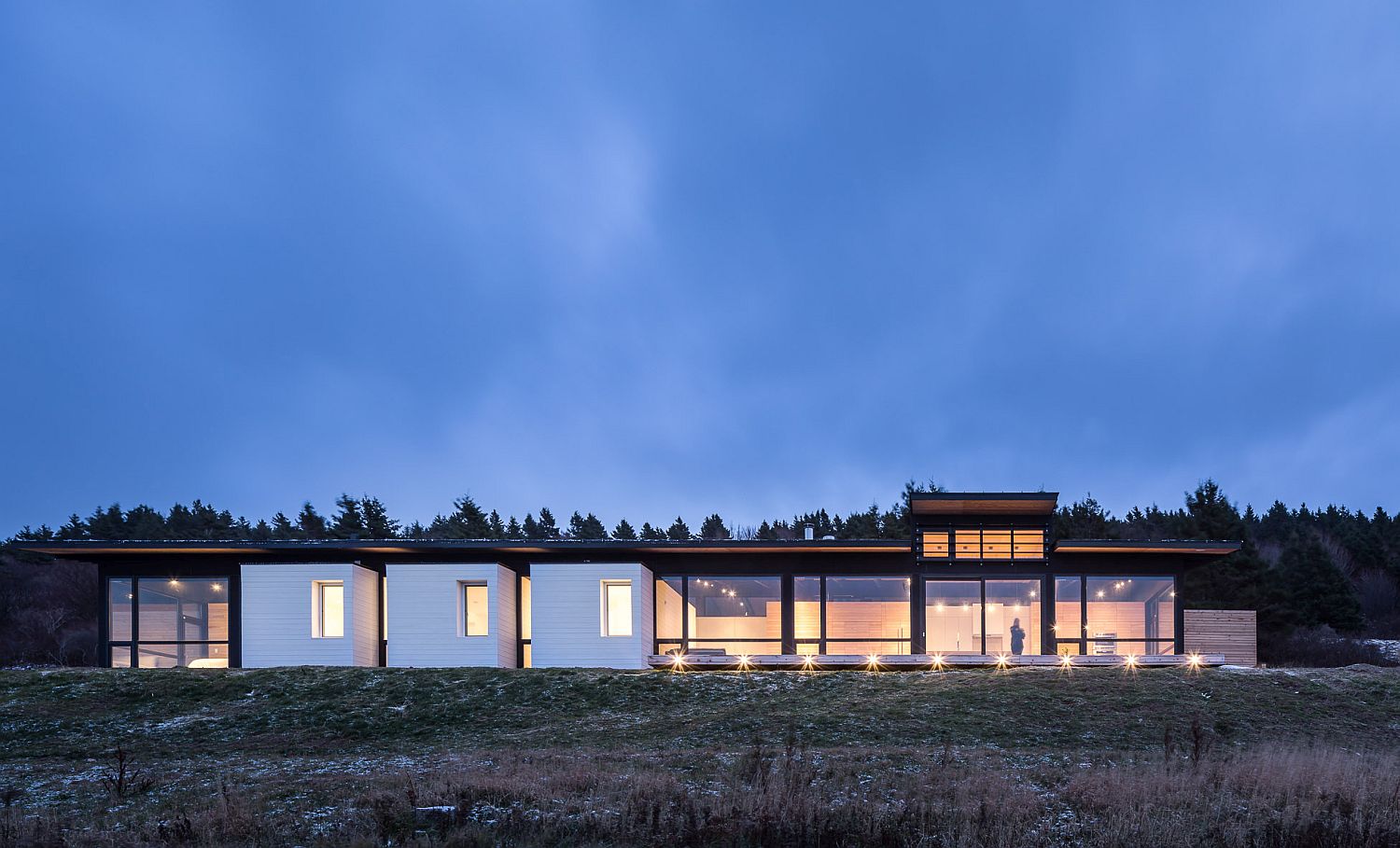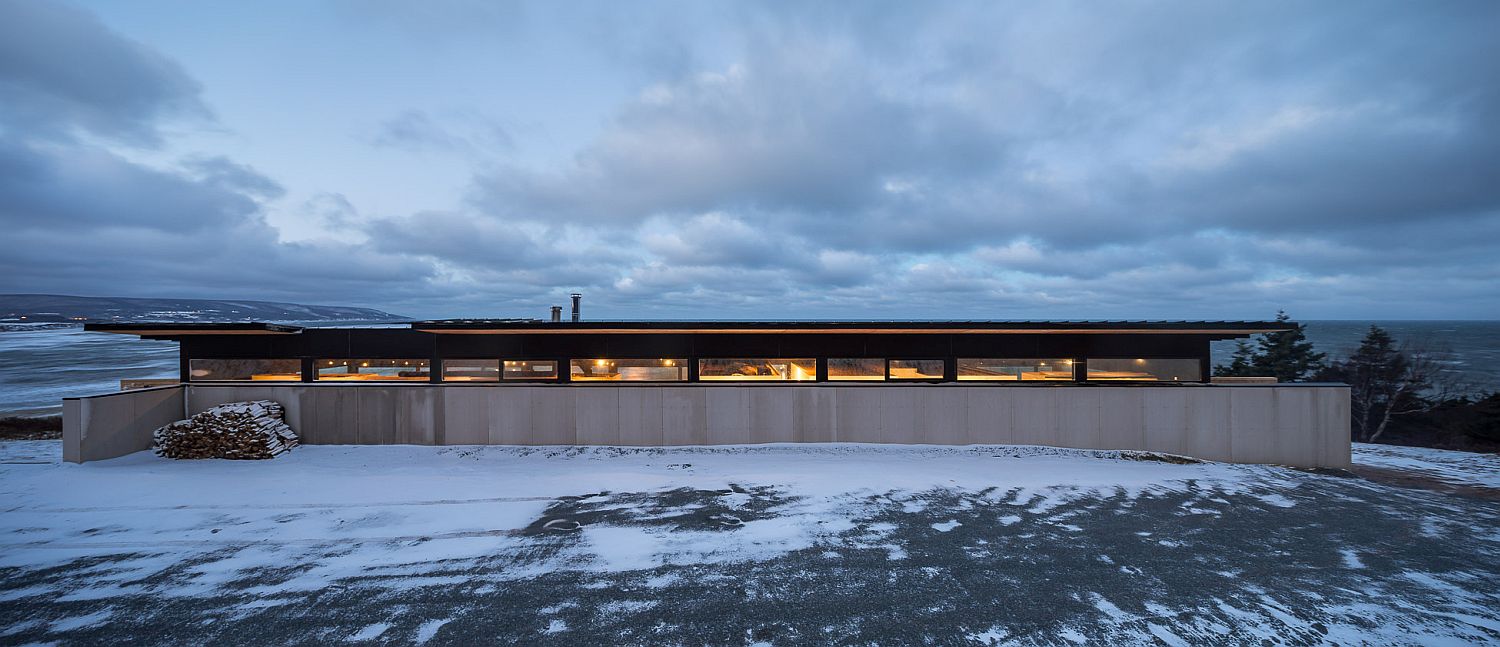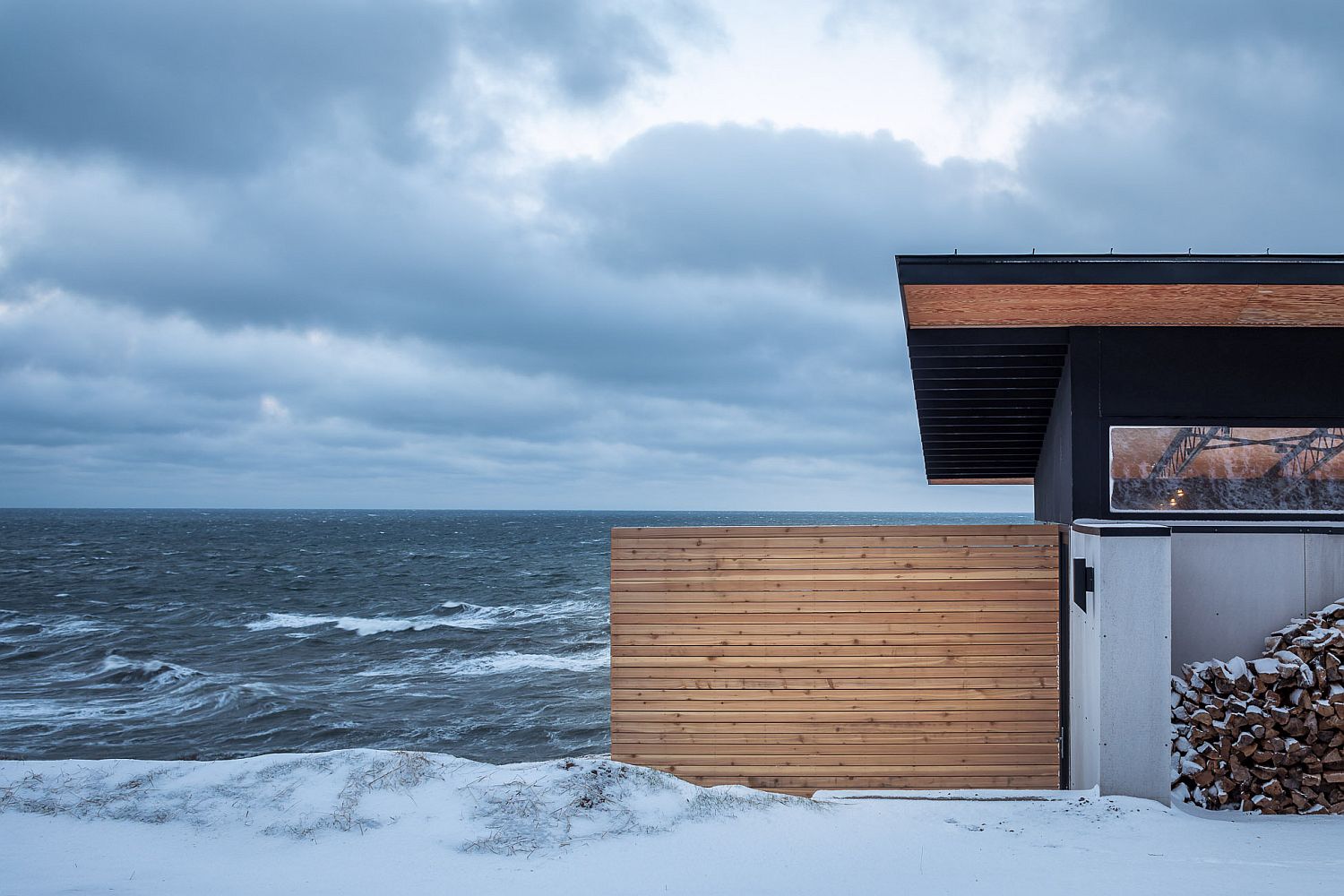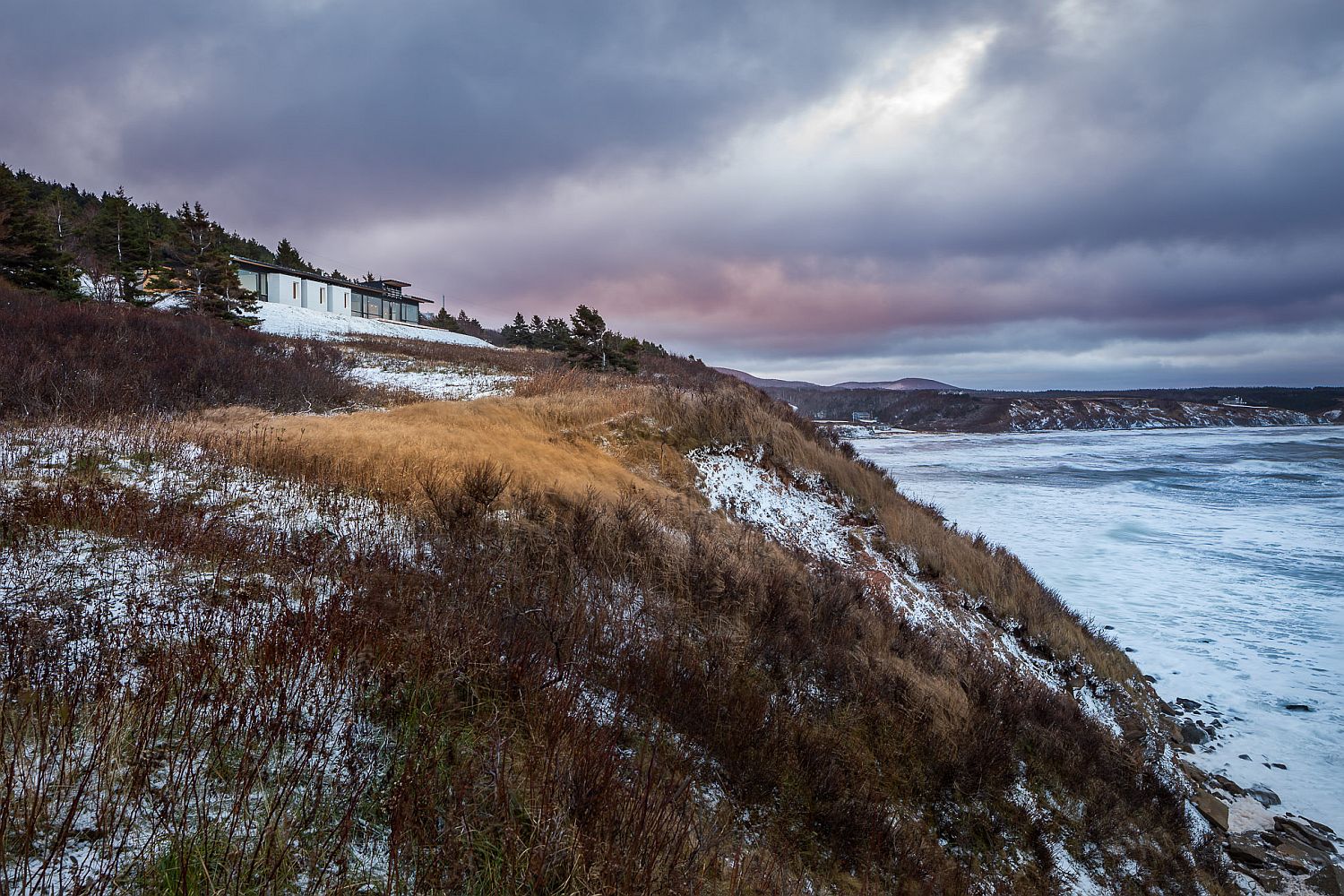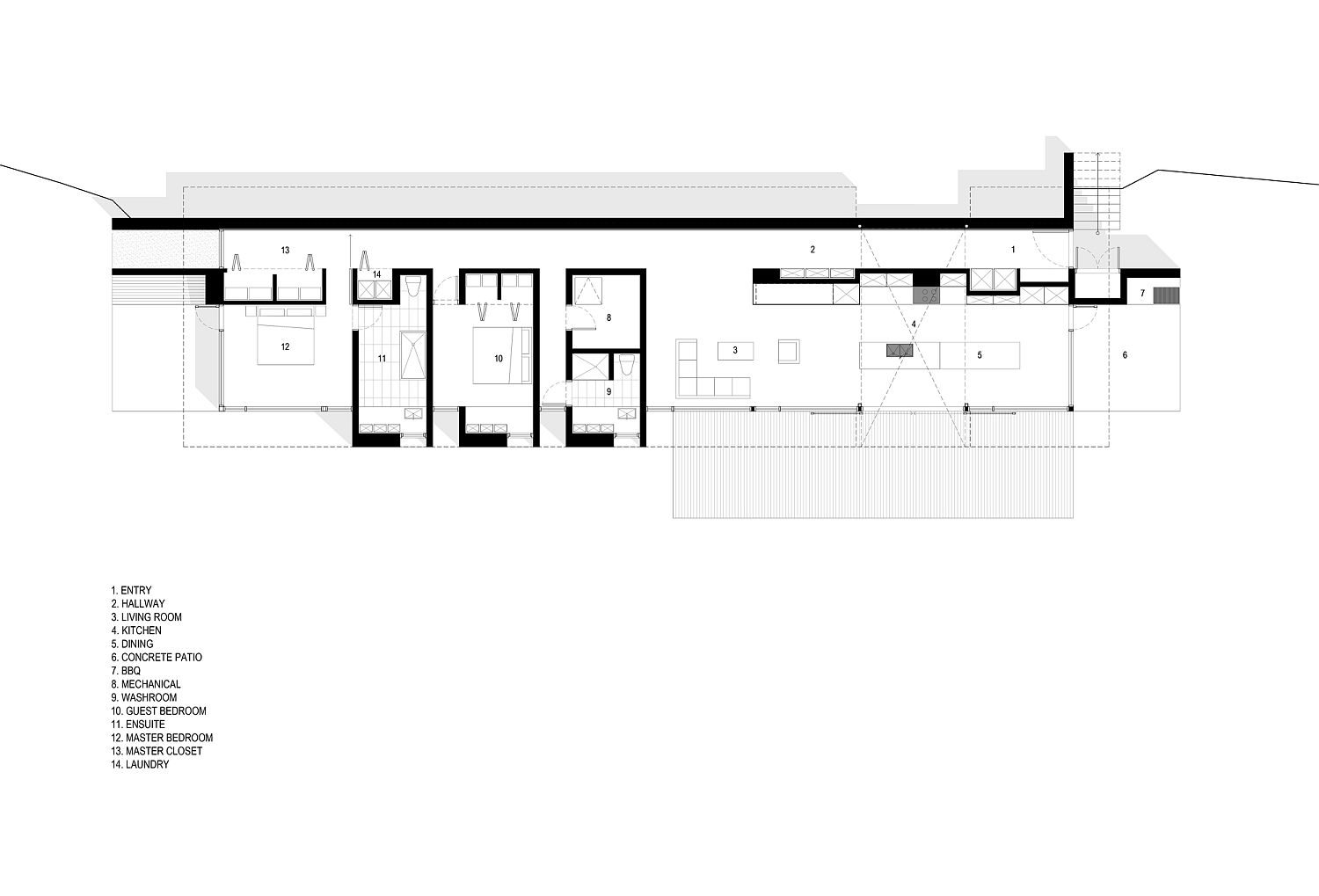 You're reading A Dramatic Escape: Secluded Ocean-Side Retreat with Incredible Views, originally posted on Decoist. If you enjoyed this post, be sure to follow Decoist on Twitter, Facebook and Pinterest.