Going from West Coast to East Coast and custom to spec, a couple ask a design team to individualize their standard-issue Brooklyn apartment.
When Rachel Klauber-Speiden and Josh Empson moved from Santa Monica to New York for Josh's job in finance, they weren't just changing cities—they were also giving up their modernist dream home, one they and an architect had designed and built from scratch. Well aware that real estate in New York City was a different beast, with fewer opportunities for a single-family home, they looked for an apartment instead and found a new condominium at the edge of the East River in the Dumbo neighborhood of Brooklyn.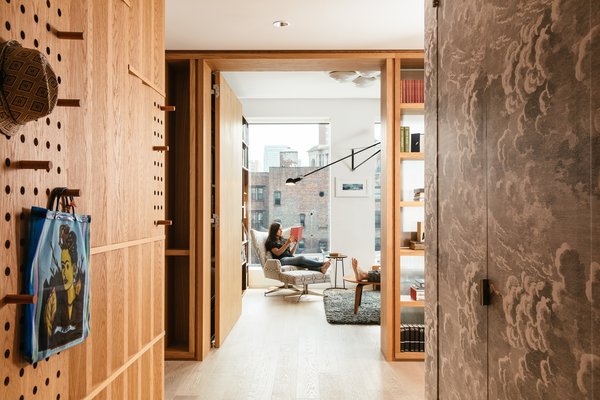 Their 2,600-square-foot three-bedroom unit, which they bought in 2016, offered sunny views over a park and across the river to Lower Manhattan. The only problem was that the developer offered a cookie-cutter interior with almost no options for personalization.
"Having had a custom house, it was a little hard to go spec," says Rachel. "I really didn't want to feel like I was living in a generic unit."
Looking to make the space their own, but without a gut remodel, they called on the architectural design firm Dash Marshall, which had recently completed a friend's renovation that they admired. For their apartment Dash Marshall developed a series of elaborate built-ins that fundamentally changed the character of the space. "The idea was to take this unit and upgrade it," says Ritchie Yao, who runs Dash Marshall along with Amy Yang and Bryan Boyer. "Like 'Pimp My Ride,'" notes Yang.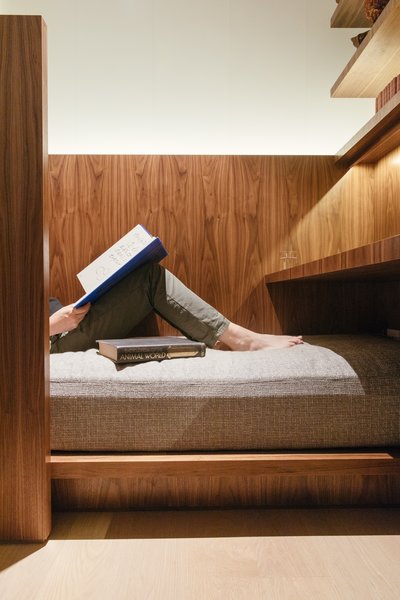 See the full story on Dwell.com: A California Couple Give a Cookie-Cutter Brooklyn Condo Some Personality