A couple gets their hands dirty in Brooklyn by rehabilitating a 19th-century tenement to reveal decades of layers and scores of possibilities.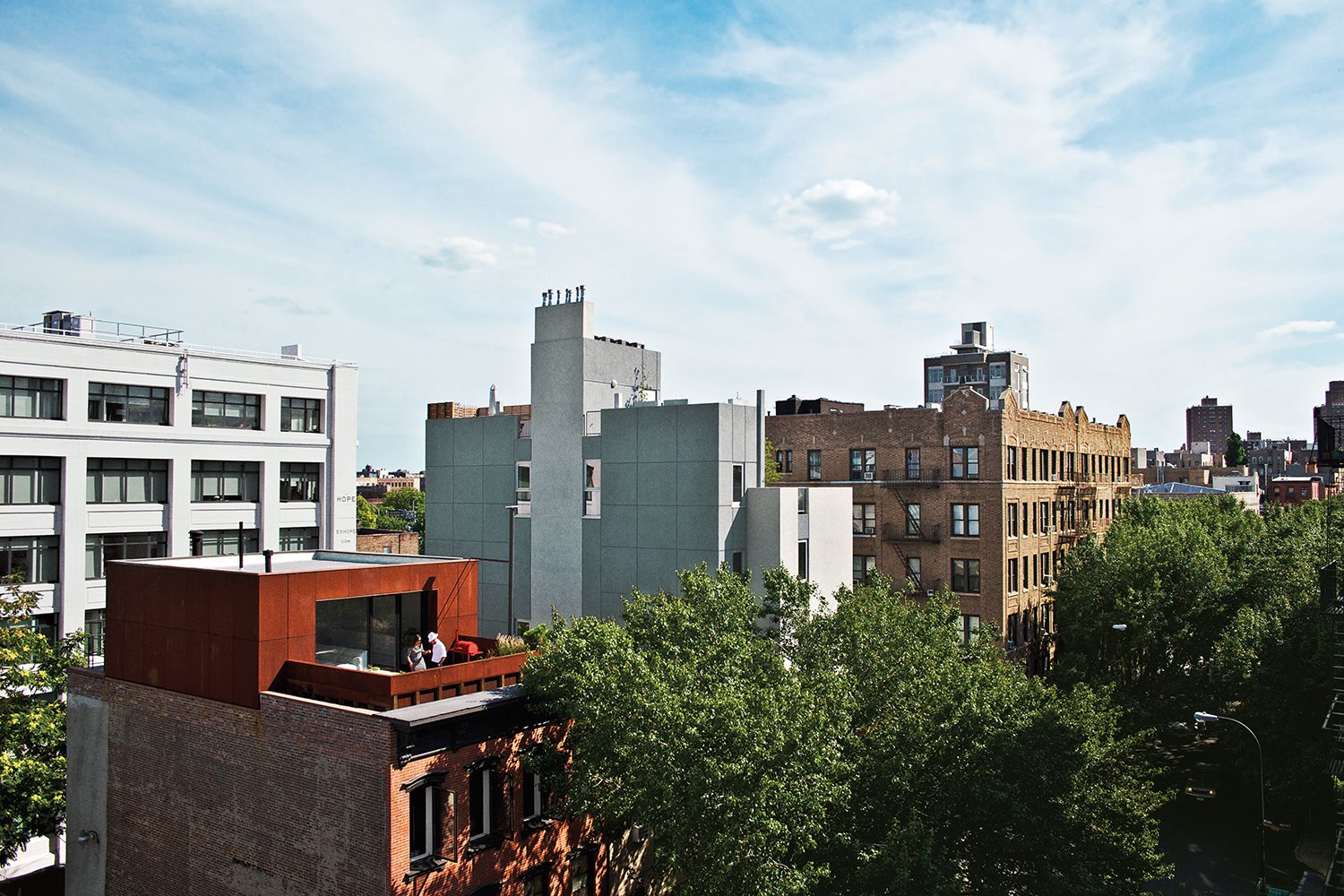 There was no long-term plan—no master vision— in play when Alex Gil and Claudia DeSimio rented a 500-square-foot railroad apartment on the third floor of an old tenement building in Williamsburg, Brooklyn, in 2004. Gil, an architect, and DeSimio, who works in finance, were motivated by pure pragmatism: They needed to flee an apartment in a bland midtown Manhattan high-rise that simply cost too much.
But it wasn't long before the couple started getting ideas. What if they bought the apartment, they wondered? They daydreamed about installing a Murphy bed as well as a couch and a dining table, all of which would fold into the walls to create an experience that, in Gil's imagination, would be like "living on a ship." One of the two landlords wasn't willing to sell the apartment, but, as it happened, the other offered Gil and DeSimio his share of the building.
"We'd been thinking about buying something else, and we went to some open houses in the neighborhood," DeSimio says. With the sale offer, "the question became, Do we stay here and create our own space or do we buy? The flexibility and freedom drove us to pick the more challenging option, the more risky option."
See the full story on Dwell.com: A Brooklyn Couple Rehabilitate a 19th-Century Duplex
Related stories: