A modern facelift highlights the heritage of a renovated barn house in the UK.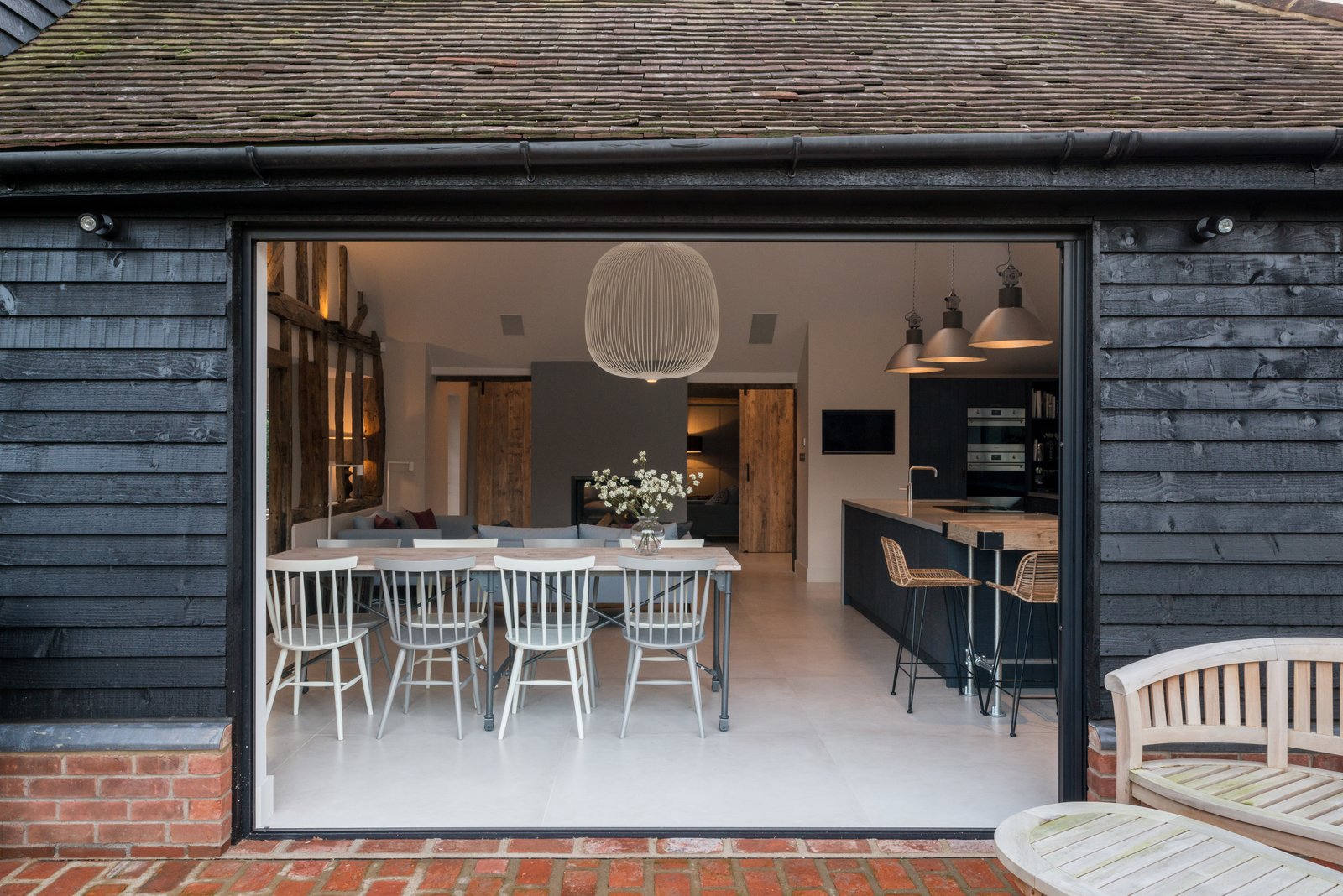 Set within the greenbelt and conservation area of Beaconsfield Old Town in the county of Buckinghamshire in South East England, The Great Barn is a heritage family home that Gresford Architects restored and redesigned to better suit the lifestyle of its owners whose children have left the nest. Once an old barn, the building was converted into a house by property developers in 1997. Since then, the owners have made a number of sympathetic alterations and additions to the building.
Unfortunately, the 1997 conversion and subsequent changes resulted in the loss of many of the property's original barn-like qualities. So the owners hired London-based Gresford Architects to renovate the house with goal of restoring its original barn-like character. 
See the full story on Dwell.com: A Beautifully Renovated Barn House Reveals Rustic Roots in South East England