Blending raw industrial elements with elegant detailing, this one-of-a-kind home is a poster child for adaptive reuse.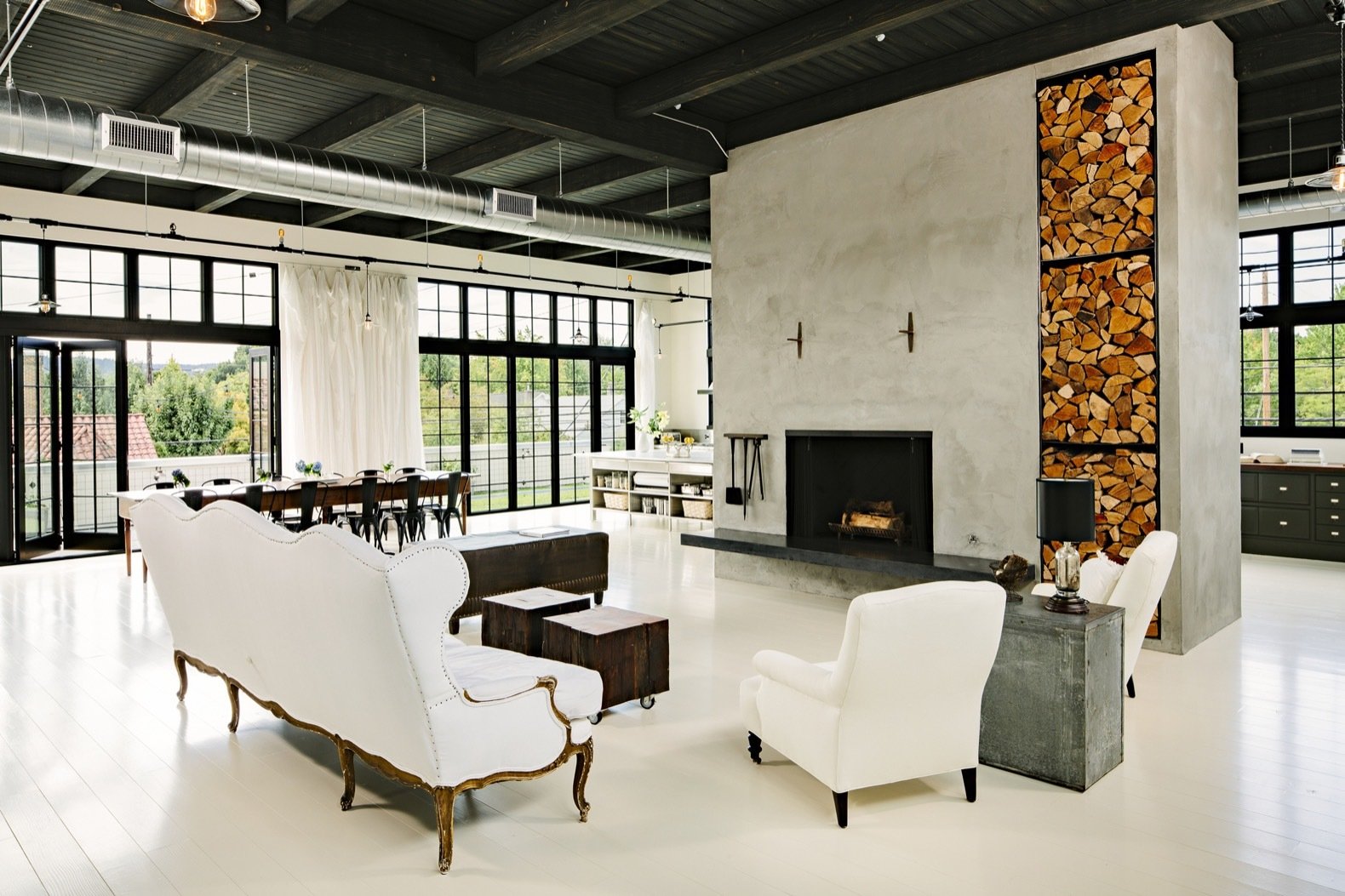 Inspired by the loft conversions of TriBeCa, former New Yorkers Joan and Jerry were keen on an industrial-chic aesthetic when they purchased an 8,000-square-foot warehouse to serve as their new home in Southeast Portland. To bring their adaptive-reuse abode to life, the couple tapped local studio Emerick Architects, which had completed similar renovations, such as the nearby rehabbed Ford Model-T Factory.
"The clients wanted a dwelling inspired by the authenticity and rawness of commercial buildings, combined with the warmth and beauty of an elegantly crafted, custom home," say the architects, who also directed the interior design.
A key to the redesign was the addition of an airy, contemporary penthouse that's articulated from the outside as a cream-colored block above a "fortress-like" charcoal-painted base. The light-filled penthouse houses the main living spaces, as well as the master suite. 
See the full story on Dwell.com: A 1920s Portland Warehouse Is Rehabbed Into an Industrial-Chic Home