These unusual takes on the classic headboard are sure to shake up your bedroom decor.
Originally a shield against poorly insulated walls, modern headboards are attention-grabbing details that anchor a bedroom. If you're looking for options beyond the traditional wooden headboard, look no further than these unconventional options below.
A Wall-Mounted, Molded Headboard
A typical headboard protrudes from the wall, providing a place to comfortably rest, but this version creates a composition of moldings and trim directly on the wall. Because classical moldings, medallions, and appliqués come in a tremendous range of sizes and depths—and run the gamut from ornate to minimalist—the options are endless.
An Artistic Headboard
What could be better than a multifunctional piece of art? While it may not be suitable to use a high-end piece of artwork painted directly on a canvas, or one framed with glass, a graphic, printed piece of art can work wonders to transform a bed and its environment.
A Textured Accent Wall
One of the main visual functions of a headboard is to give presence to the bed in a room, but this can be done just as easily and skillfully by creating an accent wall where the bed is. Adding texture or color really helps to distinguish this wall from the rest of the space, and gives some flexibility for the bed's location if the room or wall isn't completely symmetrical.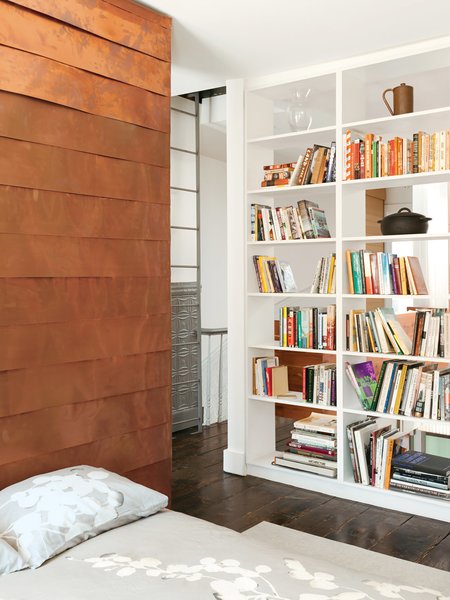 See the full story on Dwell.com: 7 Crafty Alternatives to the Traditional Headboard