If you thought you had to have a green thumb and lots of space to garden, think again.
Let's face it: herbs are the superheroes of plants. Not only do they contain healing properties that can treat a number of health problems, but with just a few sprigs, they can also transform an ordinary dish into a gourmet-tasting meal. And the best part? These impressive green leaves hardly need any space to works their wondrous powers. 
So regardless of how big—or small—your current kitchen is, there's no question an indoor herb garden would make a great addition to your home. Scroll ahead for five easy tips on how to get started.
1. Find a Sunny Spot.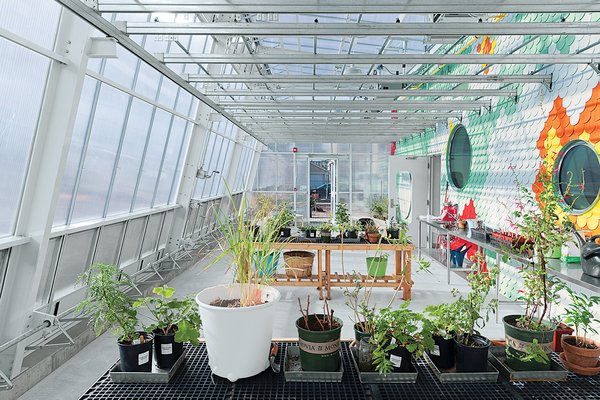 Herbs are happy with indoor temperature, but they need sunlight to grow well indoors. Find a warm and sunny spot near a window where they can get at least six hours daily of natural sunlight. Southern-facing windows work best. While herbs will grow well in any sunny room, we recommend finding a spot in the kitchen. This way, you will be able to snip fresh herbs as you cook.
2. Make Sure Your Herbs Maintain Good Drainage. 
It is very important to make sure that indoor plants have good drainage. For instance, if herbs sit in water for too long, their roots will eventually rot. Plus, if your garden happens to be placed on your countertops, any leakages could damage these surfaces. Therefore, we suggest using a saucer or a drain pan under the pot to catch water. 
Beyond aesthetics, it is also important to pay attention to the material of the containers you choose. Although clay pots can help with drainage, they tend to dry out quickly and clay saucers let moisture pass through, which can also damage your countertops. We recommend going with plastic, rubber, glass, or metal options.
3. Pick a Few Good Herbs to Grow.
See the full story on Dwell.com: 5 Simple Tips For Growing an Indoor Herb Garden