Today, more and more lighting designers and manufacturers are creating lights that are untethered and unbounded, ready to go where you want to go. The ability to carry a light outdoors, sans untidy lengths of cumbersome cables, is perfect for contemporary lifestyles. As summer draws to a close and nights grow longer, a rechargeable lamp is ideal when dining al fresco, walking barefoot at dusk on a sandy shore or enjoying a campfire singalong.
Yet despite the increasing number of outdoor lighting options, there are relatively few handsome lamps on the market. In order to make a smart impression, a portable and rechargeable lamp should embody a number of elements: an aesthetic quality and unobtrusive nature, choice materials, craftsmanship and the innovative use of technology.
Eva Solo SunLight
SunLight is the creation of Danish accessories brand Eva Solo. Made using aluminium and frosted glass, this simple light is available in several variations. The SunLight table and pendant lamps are solar-powered, their concealed solar cell panels able to provide up to twenty hours of illumination. Similarly, the SunLight lounge lamp is solar-powered and offers the option of USB charging.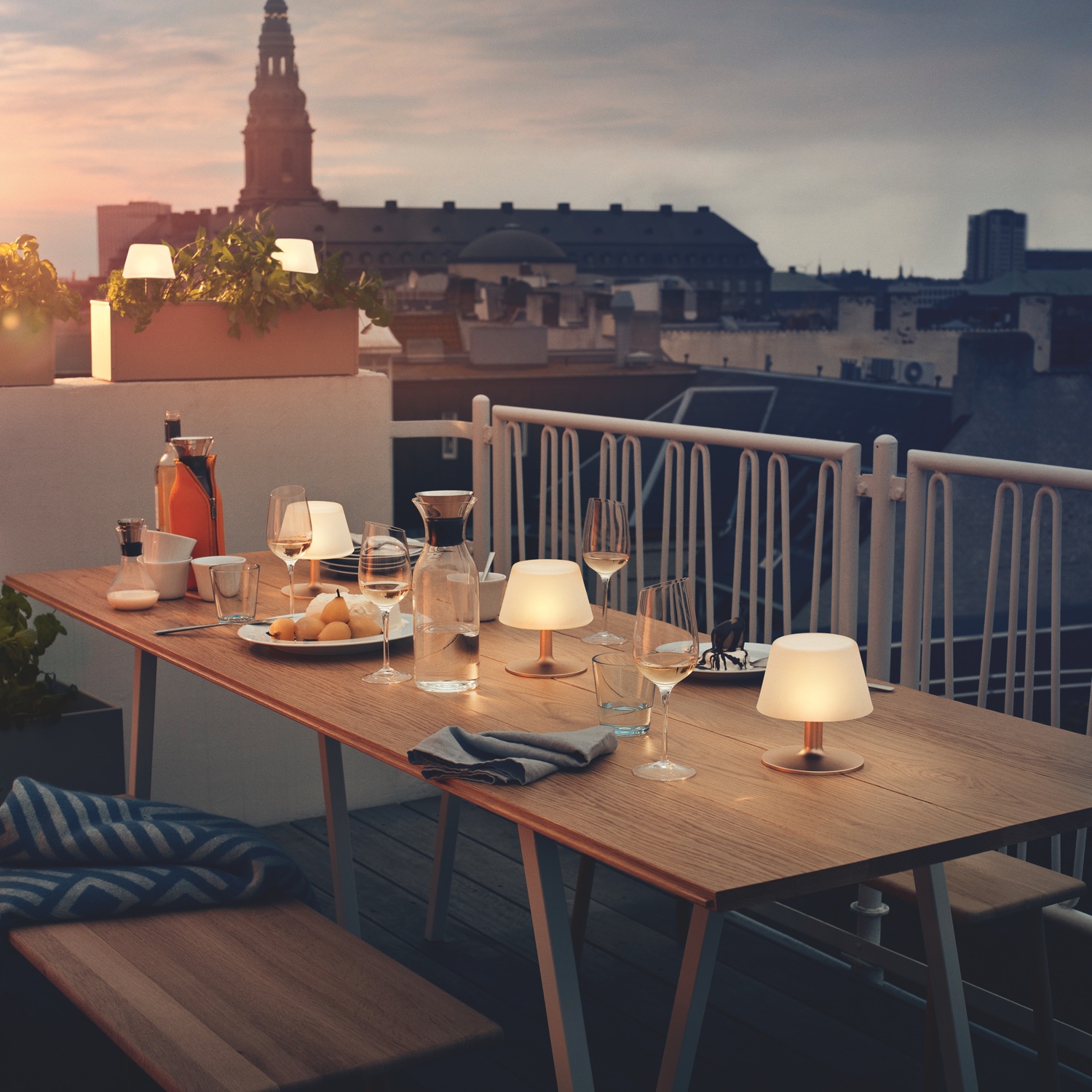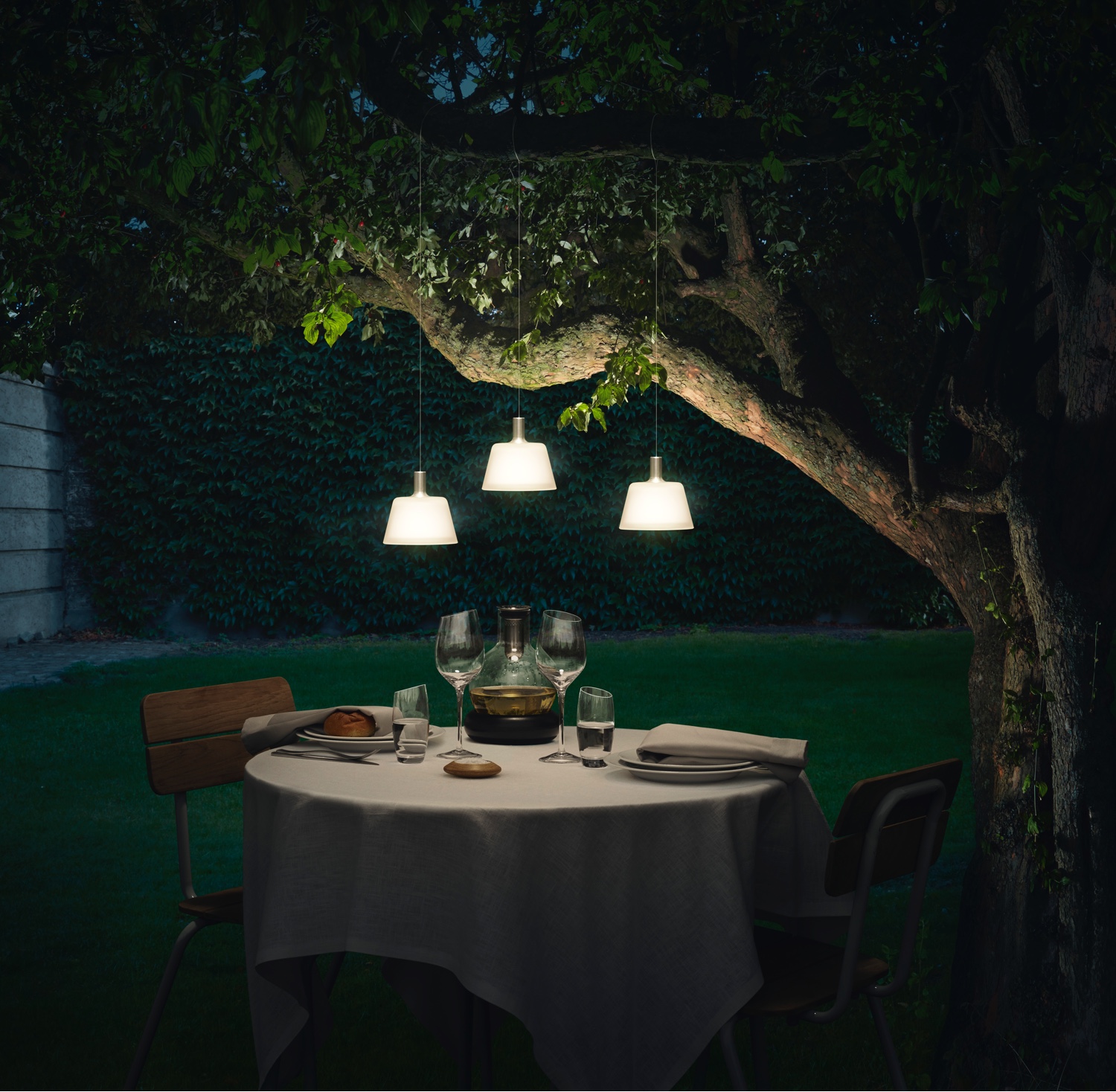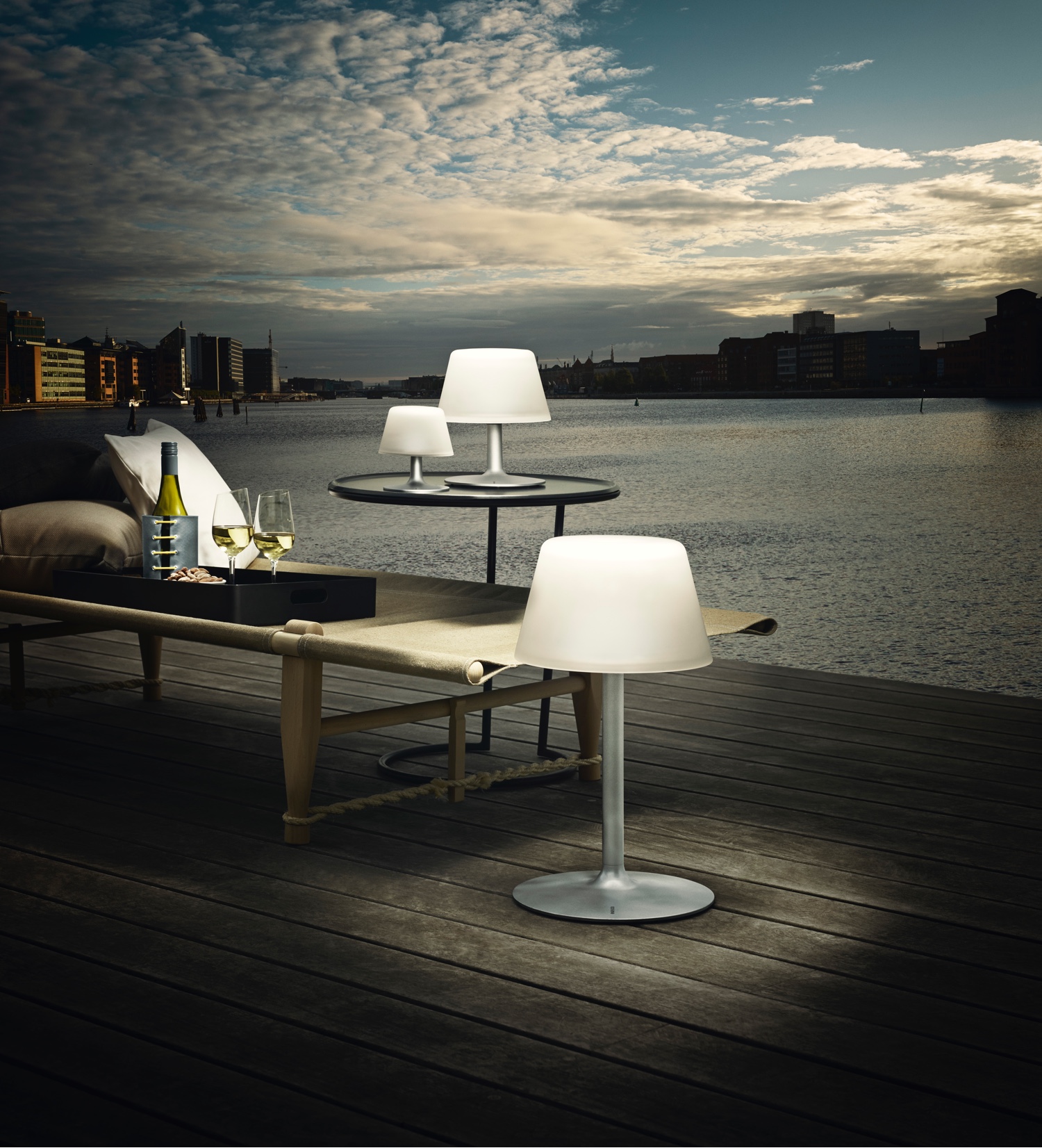 Images courtesy of Eva Solo.
Fatboy Lampie-on
New from Dutch brand Fatboy, the Lampie-on is a quirky lantern that shines with that cheeky Fatboy personality. Lampie-on is wireless and fitted with an on/off sliding button. The light is available either naked or with burnished copper-coloured details and charming sleeves. Hanging or sitting, Lampie-on is happy either way.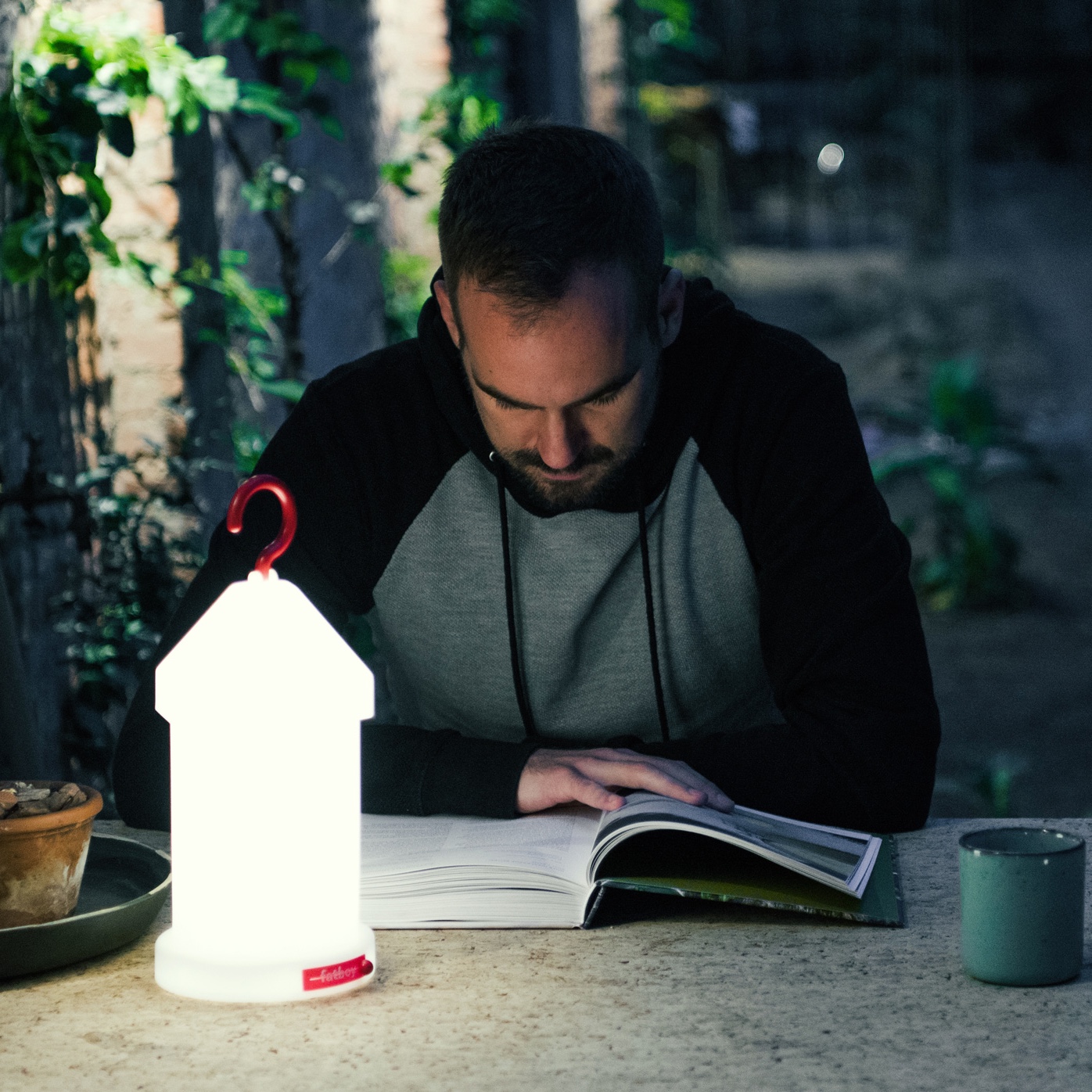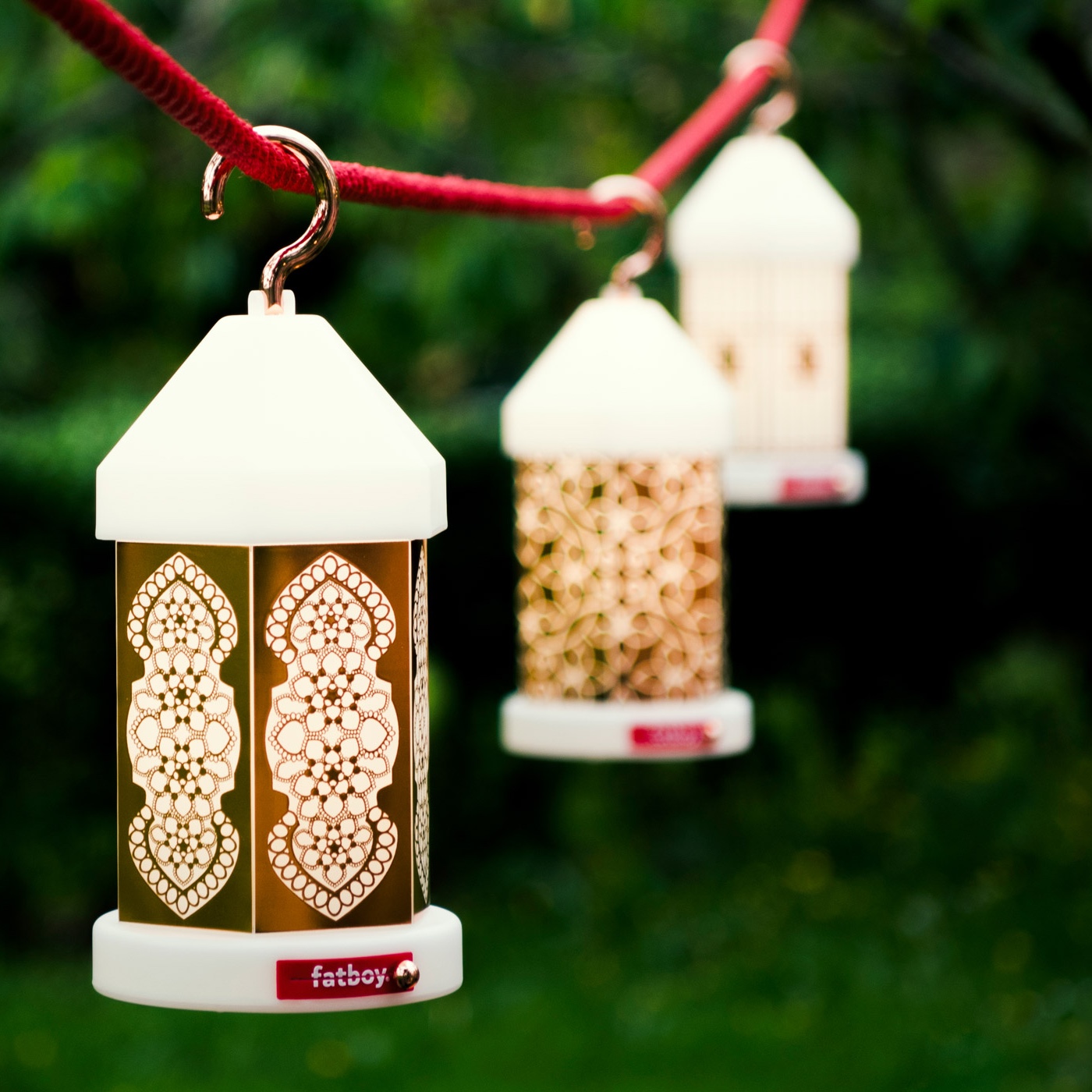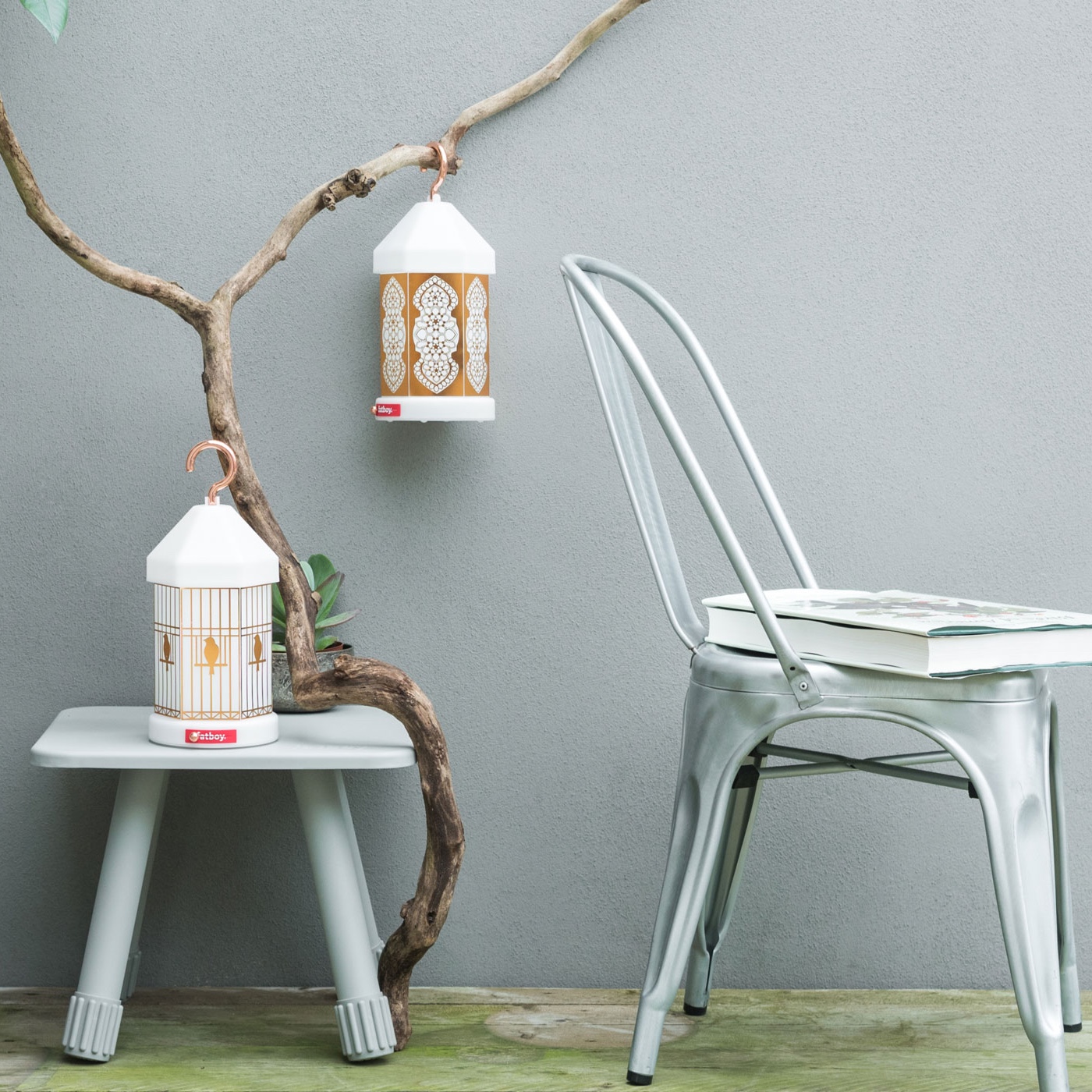 Images courtesy of Fatboy.
LZF Piknik
Designed by Belén Moratalla, Cristina Planells and Inelén Ortínthe, the handsomely handmade Piknik lamp for Spanish lighting house LZF features a tubular veneer, helpful carrying handle, touch sensor dimming and a rechargeable battery. The battery will last up to eight hours and there is a handy USB connector for smartphone charging. Surrounding an LED light source, Piknik's winsome wood veneer shade is available in ten colours. The lamp's metallic base and carry handle come in four different finishes. What's more, Piknik's lampshade hangs freely, and when encouraged by a gentle breeze or gesture, will rock elegantly to and fro.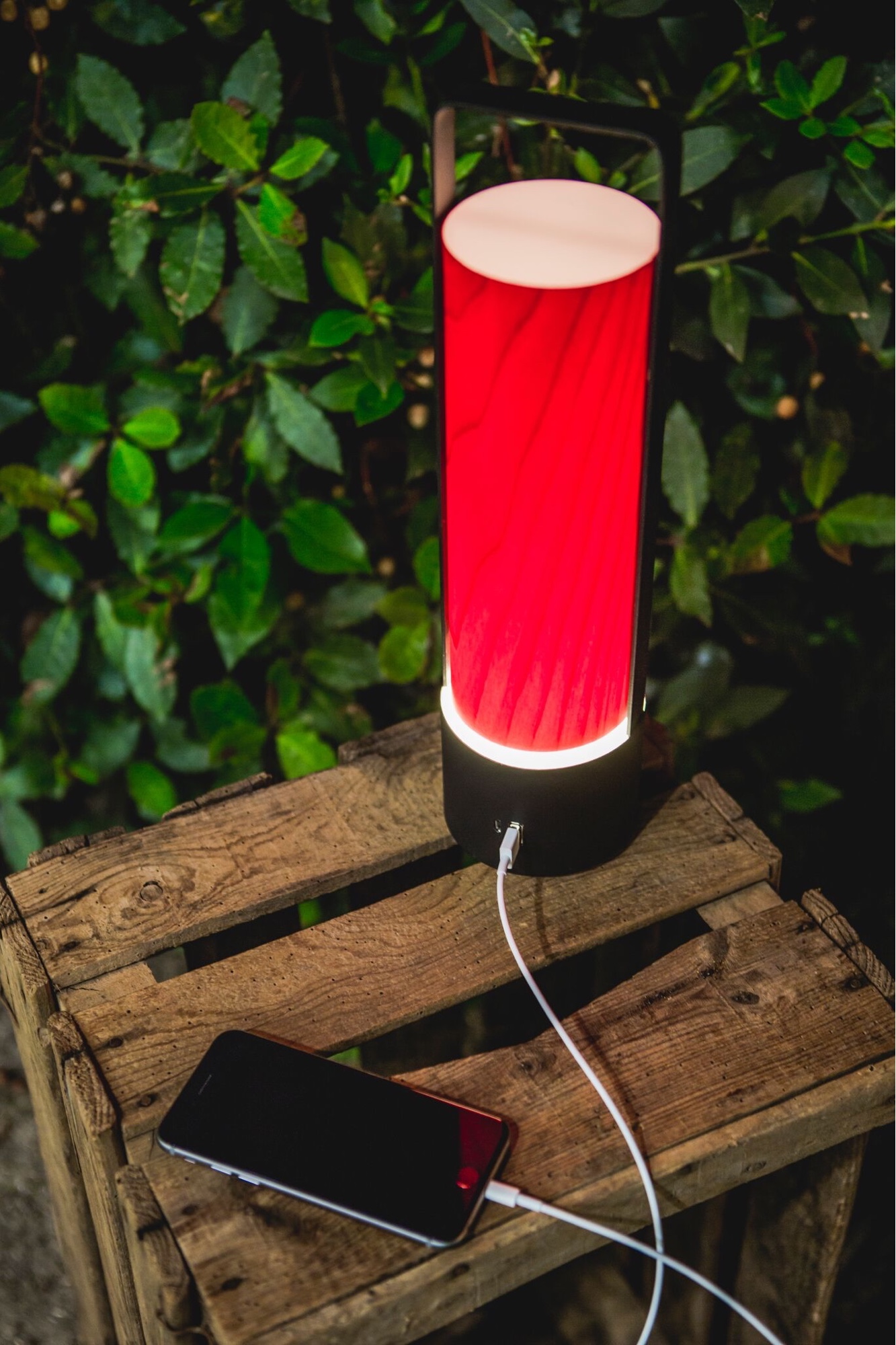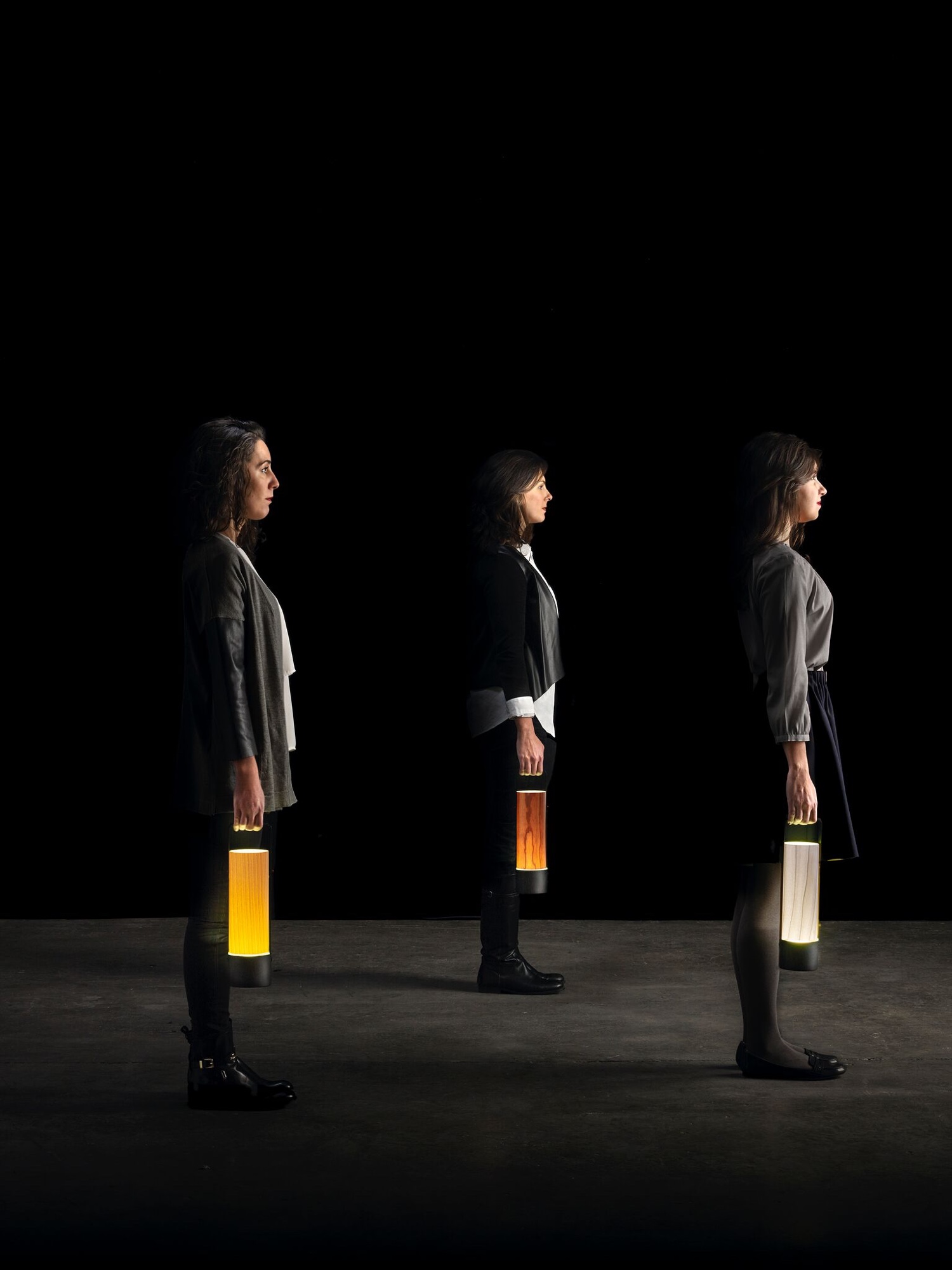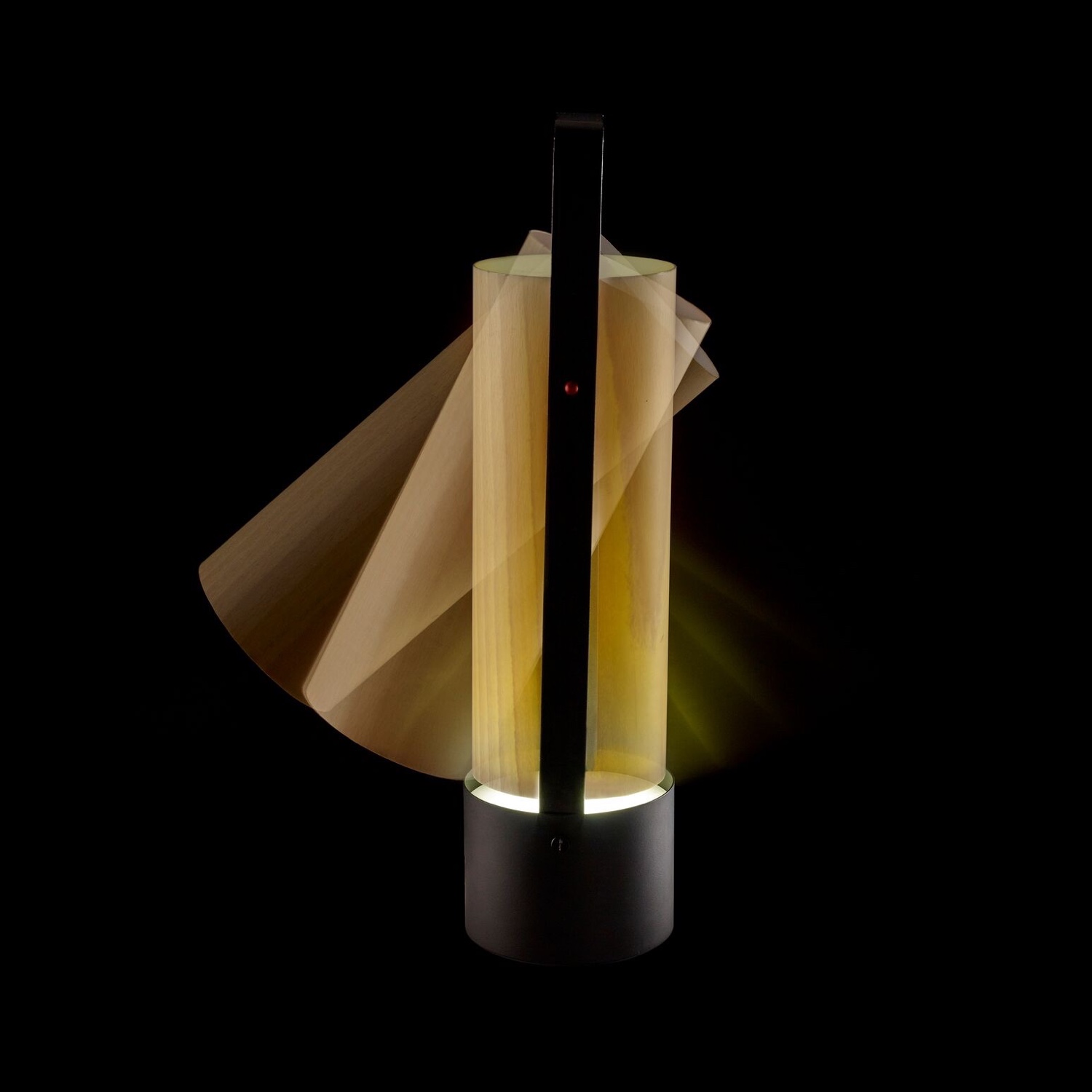 Images © Luziferlamps S.L.
Marset FollowMe
Designed by Inma Bermudez for Spanish lighting venture Marset, FollowMe is a USB rechargeable and portable LED table lamp that happily goes where you go. FollowMe's oak handle is tactile and longs to be held. Its moveable lampshade is made with white polycarbonate, and a dainty dimmer offers three brightness levels. Small in size and with a charming Nordic air, FollowMe is the little light with an affable glow.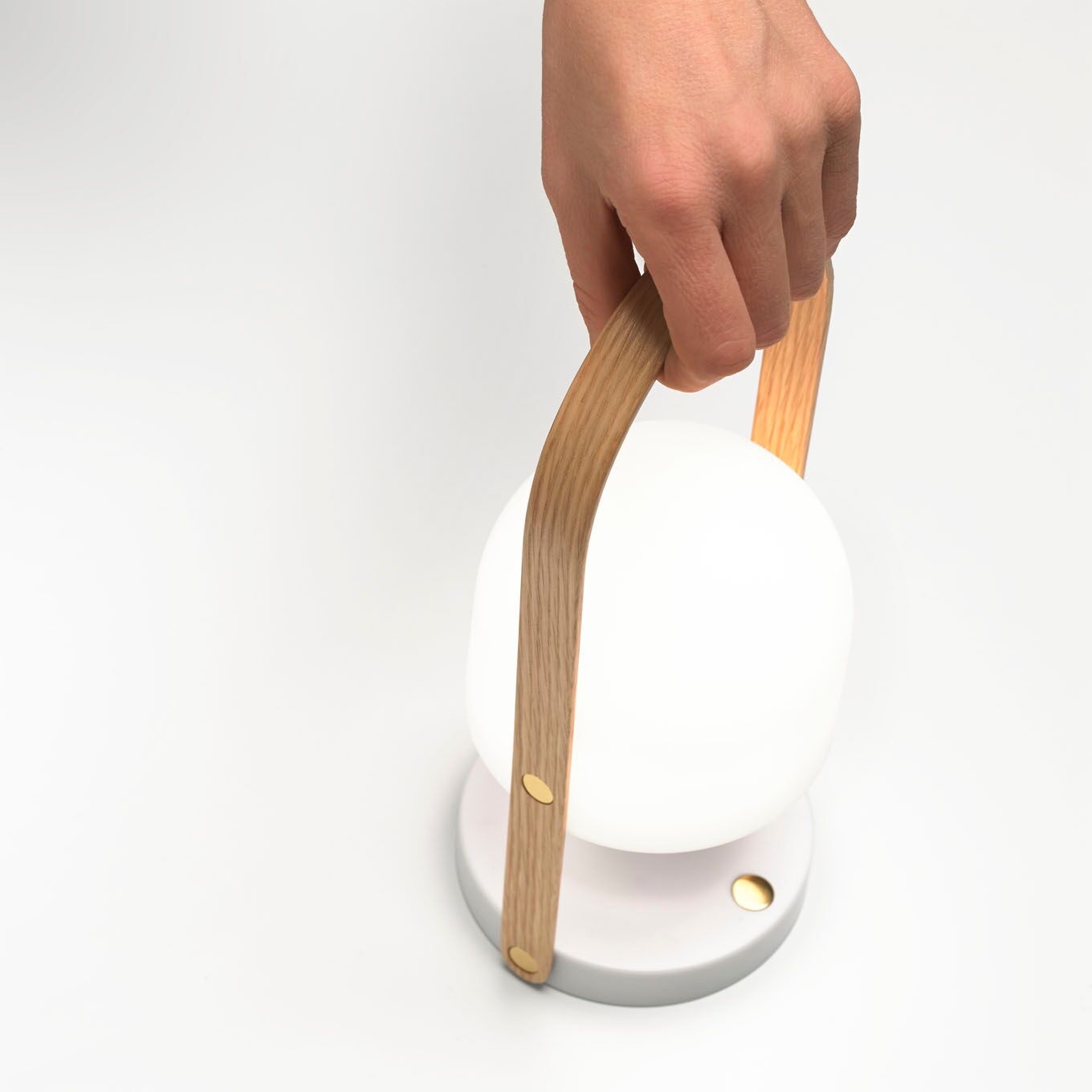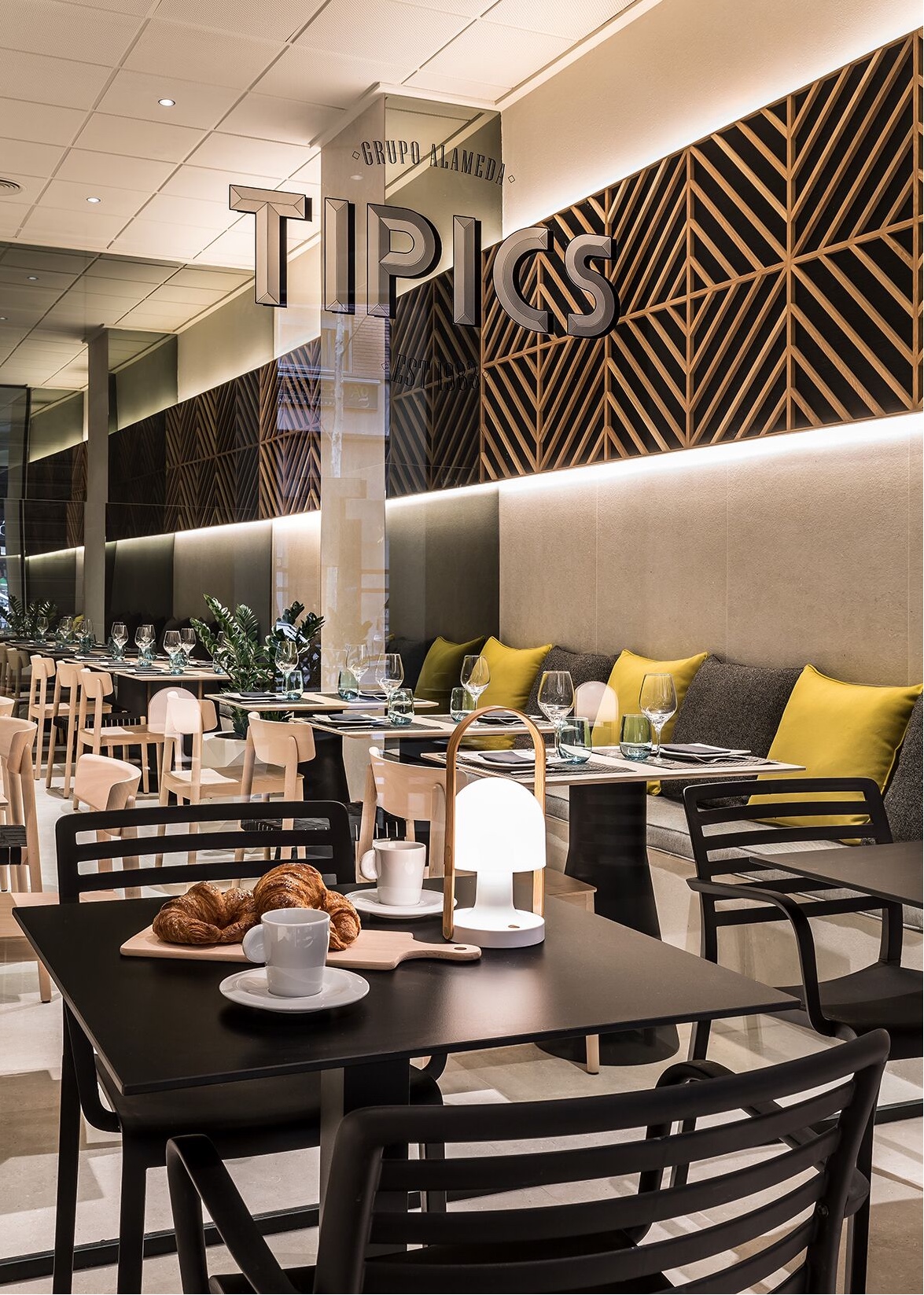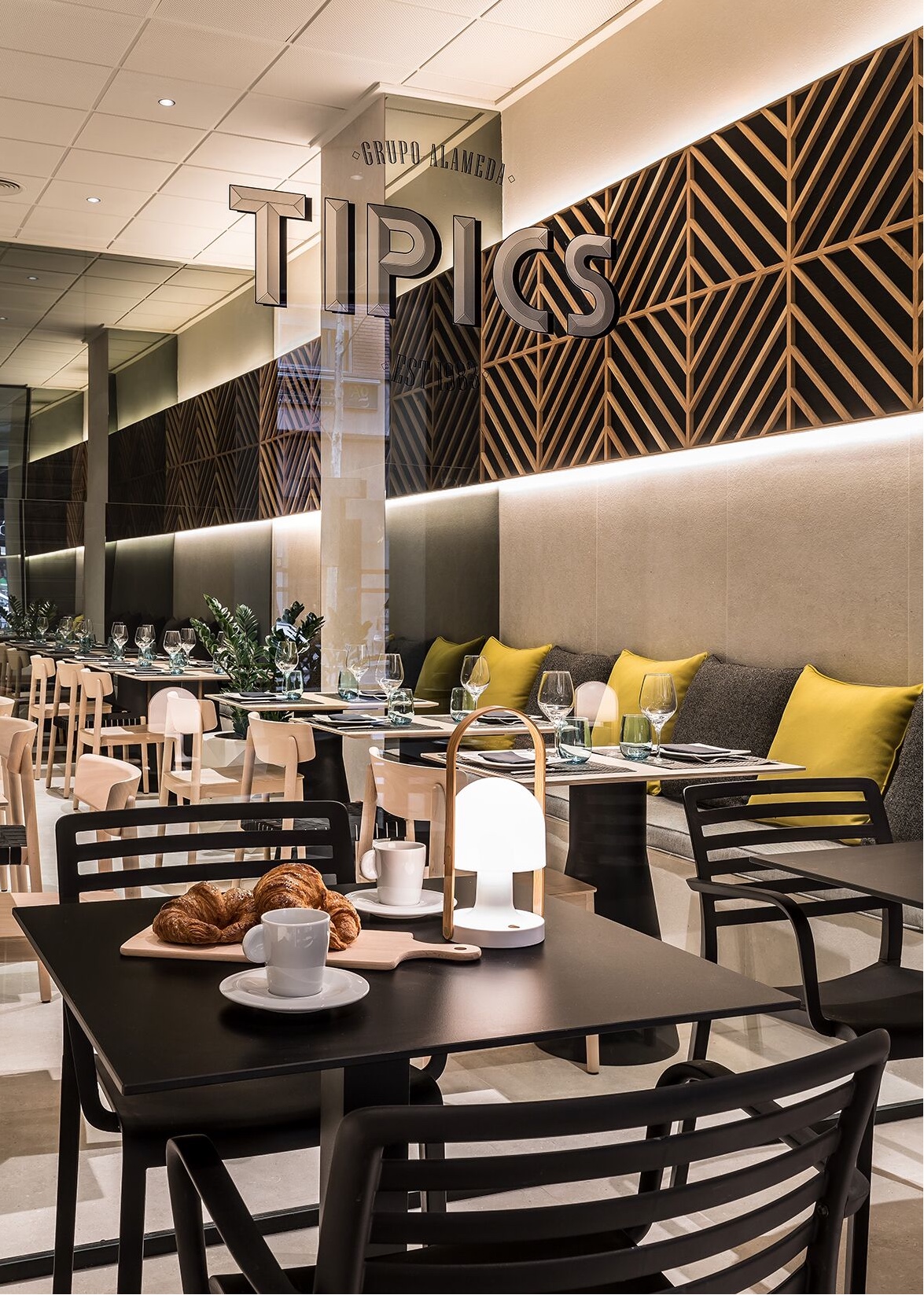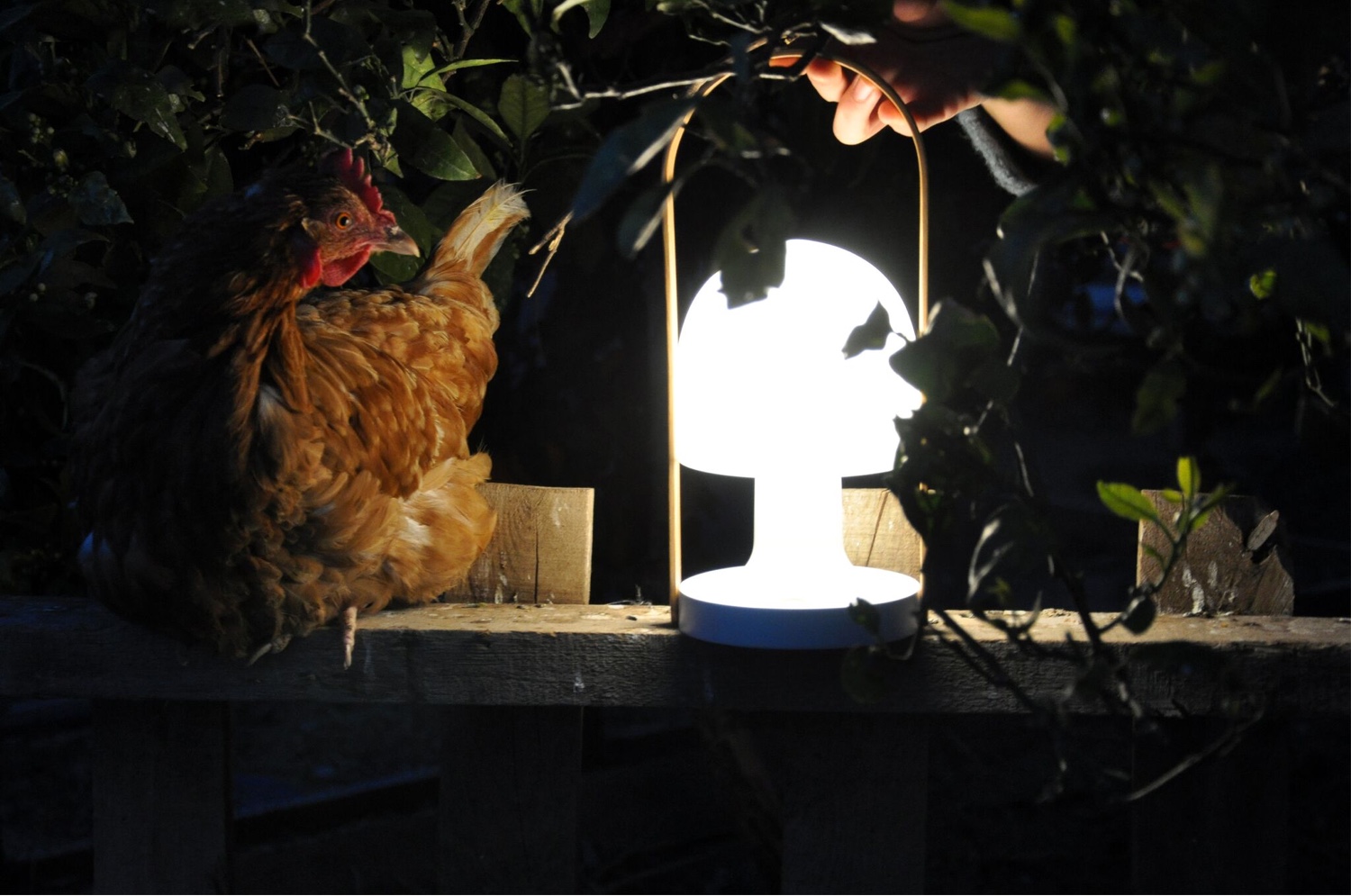 Images © 2016 Marset Iluminación S.A.
Menu LED Carrie
The LED Carrie lamp was designed by Frederik Alexander Werner for Danish brand Menu. Recharge Carrie using the convenient USB cable, and it is then ready and poised for adventure. Alternatively, Carrie's removable handle provides a minimalist look, perfect on a table for dining in the open air.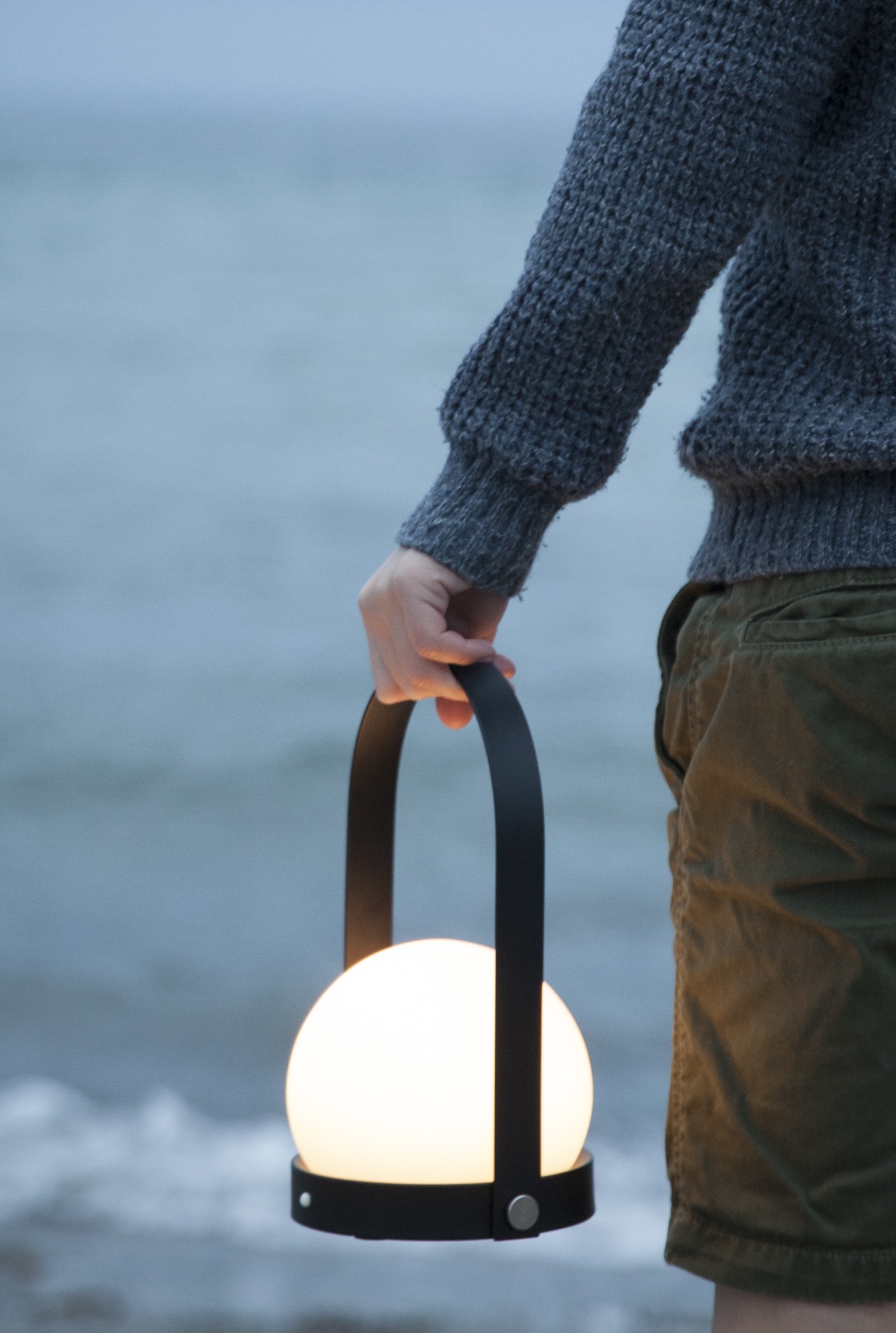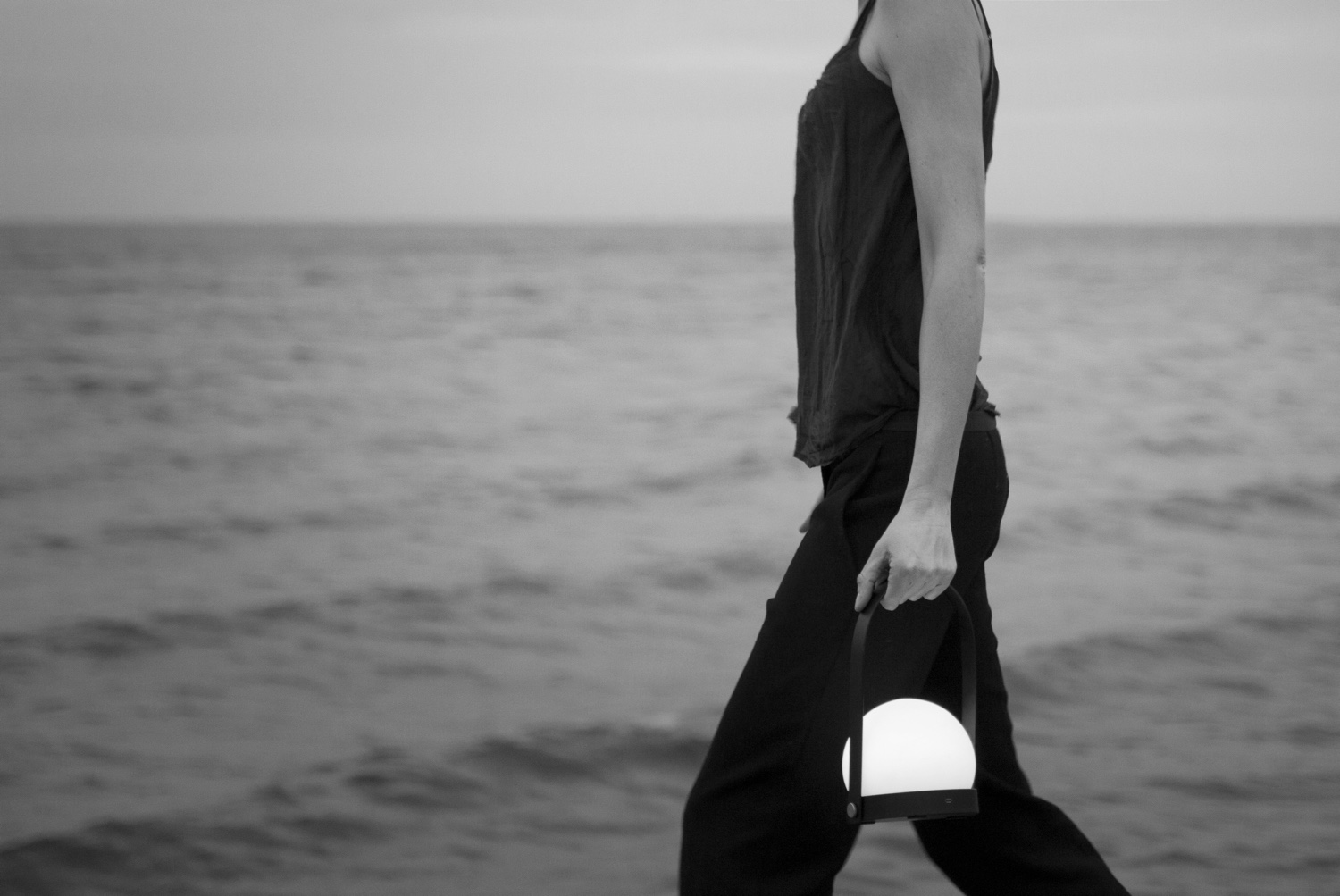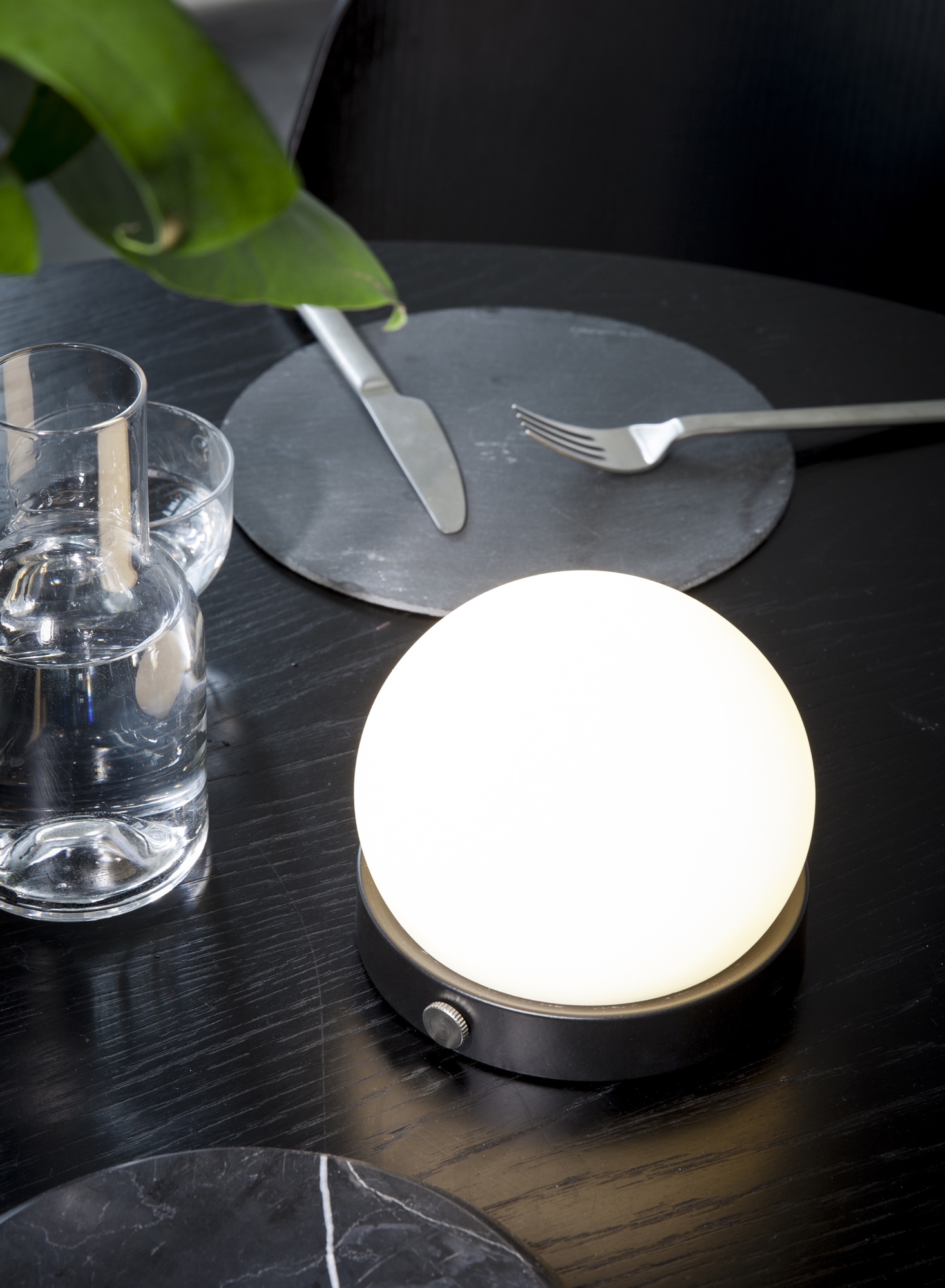 Images courtesy of Norm.Architects.
You're reading 5 Portable Lights To Brighten Late Summer Nights, originally posted on Decoist. If you enjoyed this post, be sure to follow Decoist on Twitter, Facebook and Pinterest.