Here you'll find thw 6 mistakes you should avoid if you want to get a perfect cat eye; from Glaminati
Cat eye makeup is something that will never lose its popularity in the makeup industry. Of course, as those who try it once can't ever stop! It makes women feel sexy, powerful, glamorous and confident. People consider winged liner to be the signature of any makeup routine, even your smokey eye makeup will look complete with it. However, cat eye makeup is not as easy to recreate as it seems at first sight. Eyeliner is what you can ruin with just one motion, but don`t worry! We are here to help you with cat eye makeup tips and tricks that will let you avoid common mistakes and make you look on fleek. Finish your daily routine or even your prom makeup with perfectly done cat eye makeup, and you will look stunning!
A tutorial on how to do cat eye is one of the most searched ones in Google's history with more than 65, 000,000 results. We know exactly the reason why. It can be a challenge for most of the people who are trying it. However, the people who have mastered this makeup technique can be found everywhere we go.
Mistake 1: Forgetting To Settle Your Eyelids With Powder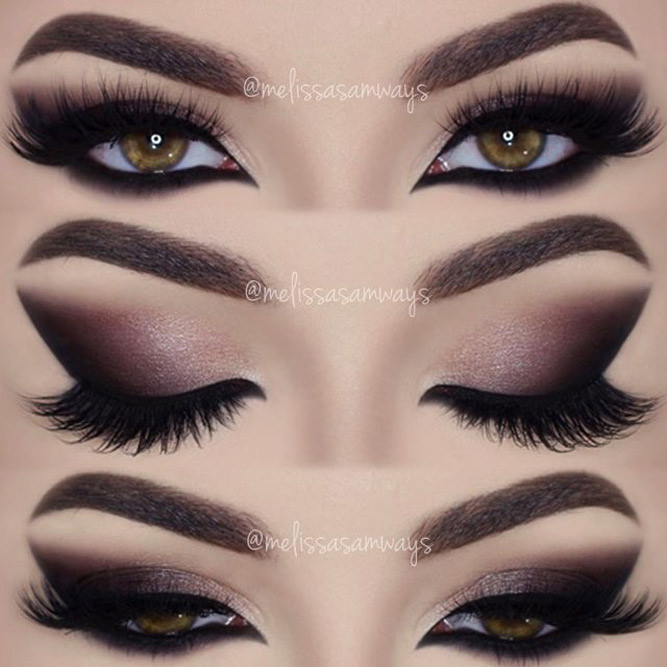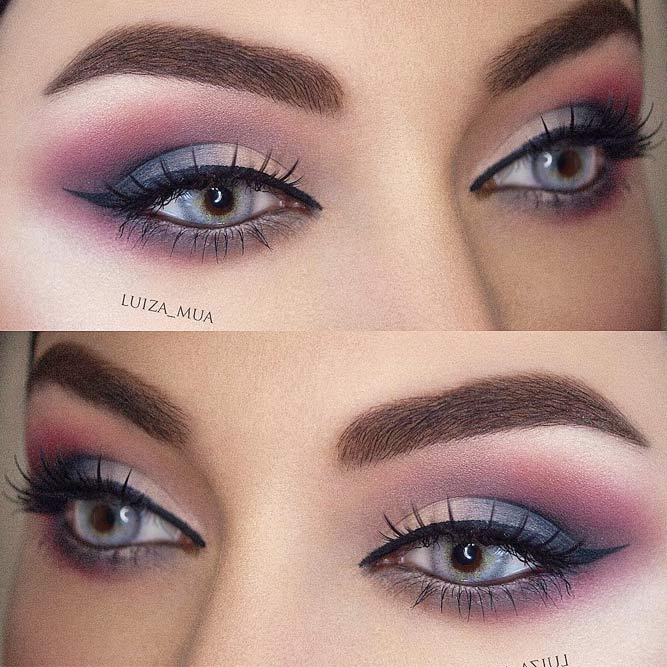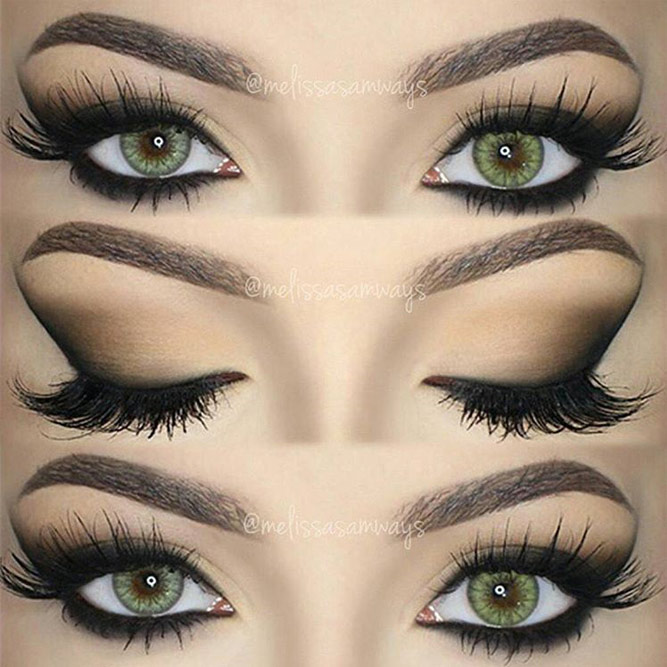 Rushing to complete our eyeliner look, we always forget to prep our lids before adding the colorful product. That`s the thing we should always keep in mind before starting. The translucent powder will soak the excess oil from your eyelids, bringing you a perfect canvas for eyeliner of any type.
Mistake 2: Trying To Do A Winged Liner In One Motion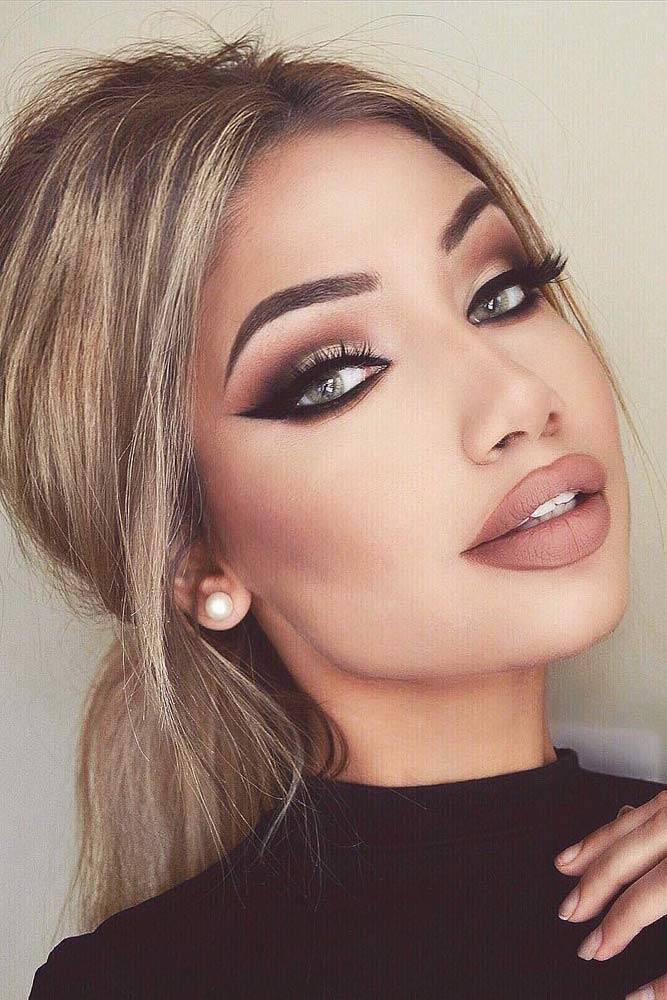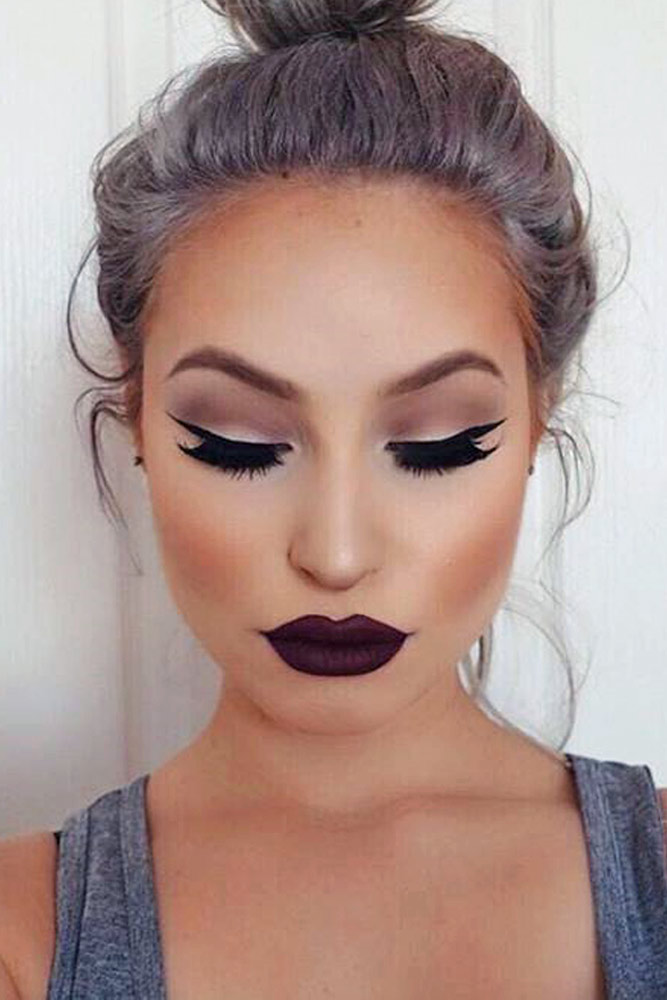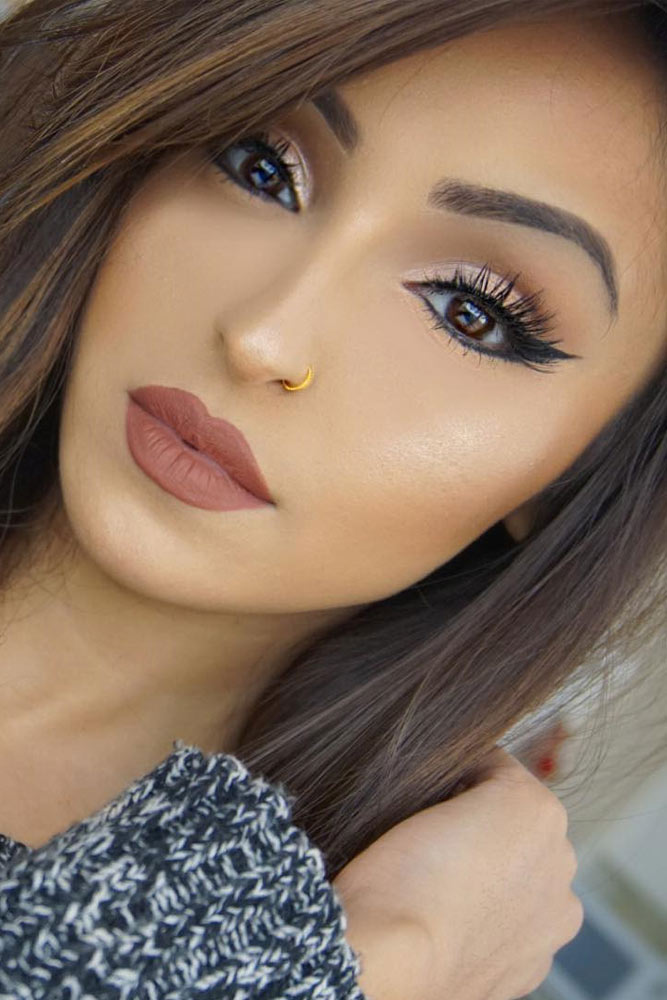 Do you want your cat eye makeup to look perfect? Then our best advice would be not to rush! Always take your time. Carefully apply a few little strokes with the product and slowly build up your desirable makeup look. One motion trick is not right when it comes to the winged liner. You should start from tracing your lash line doing a flick in the corner. Then put more to make your wing more defined, and you`re done!
Mistake 3: Using A Pocket Mirror While Doing Cat Eyeliner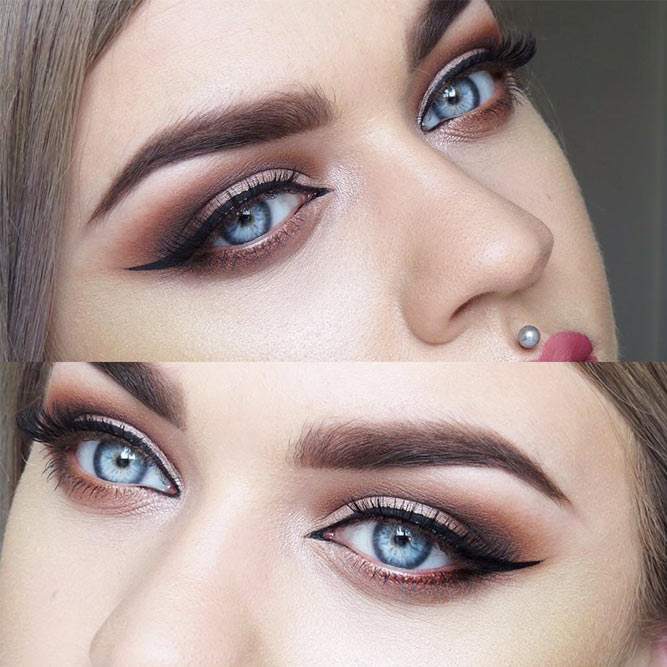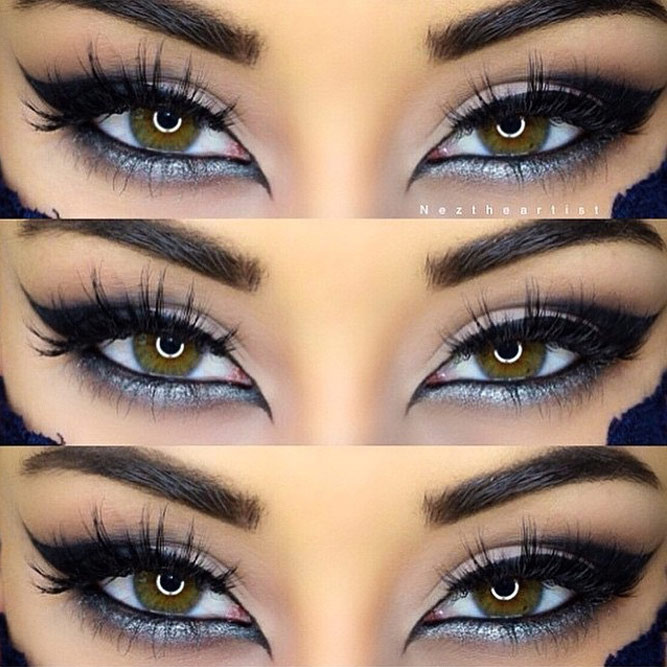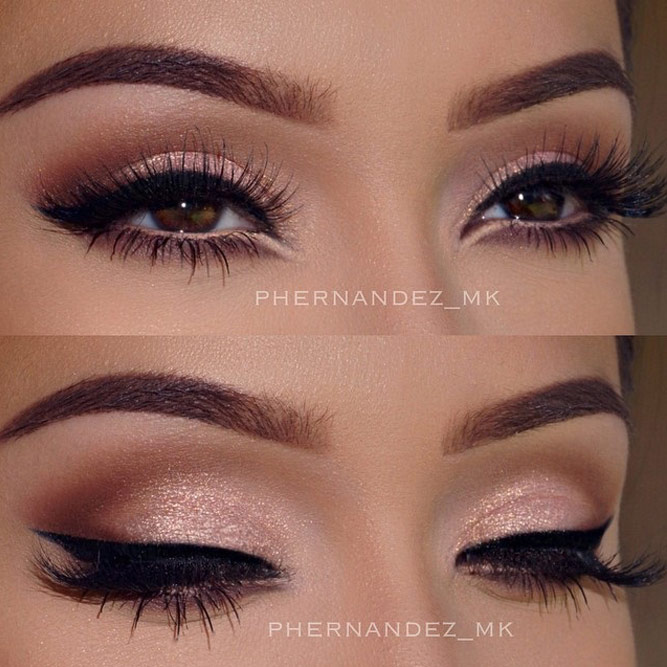 Always have a large mirror in front of you while you put eyeliner on your lids. This will help you to do wings the same for both of your eyes. Remember that symmetricity is important when it comes to such kind of a makeup look, so if you don`t want to make yourself look not good, stop using your little pocket mirror.
Mistake 4: Starting Straight With A Dramatic Look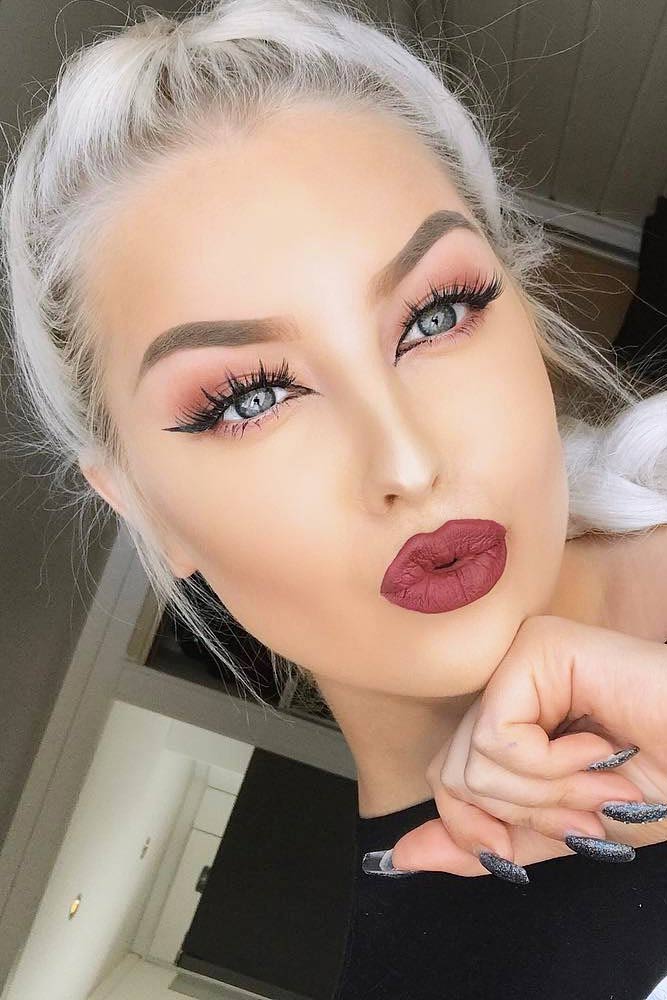 Even if you want to have dramatic makeup today, make sure you are moving in the right direction with it by starting with a little wing. Slowly start adding more strokes to build up and voila, your perfect drama queen`s eye makeup is done!
Mistake 5: Using An Old Eyeliner Product And A Dirty Brush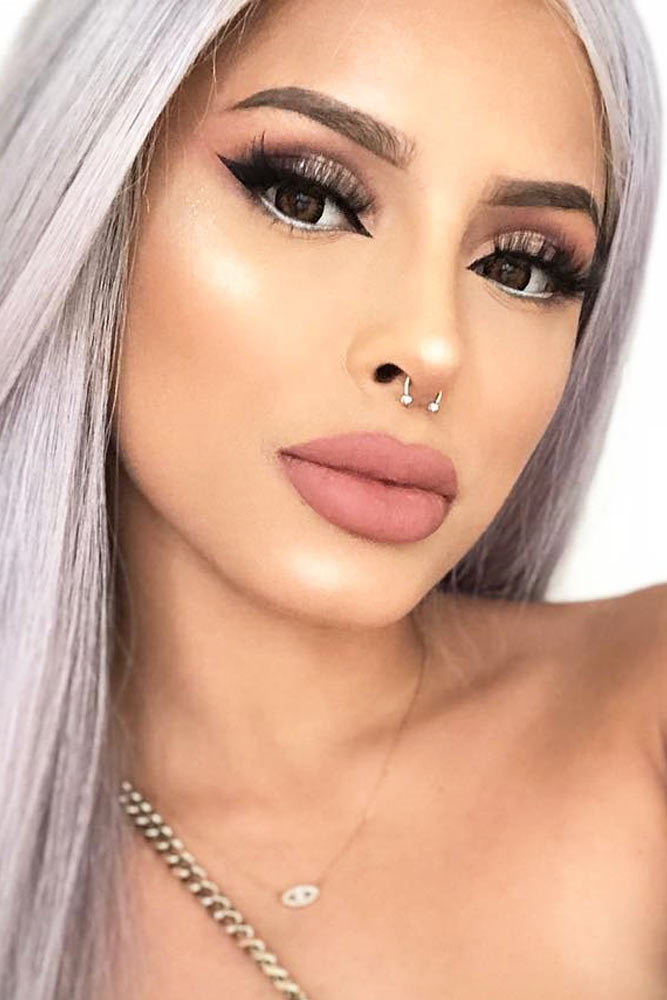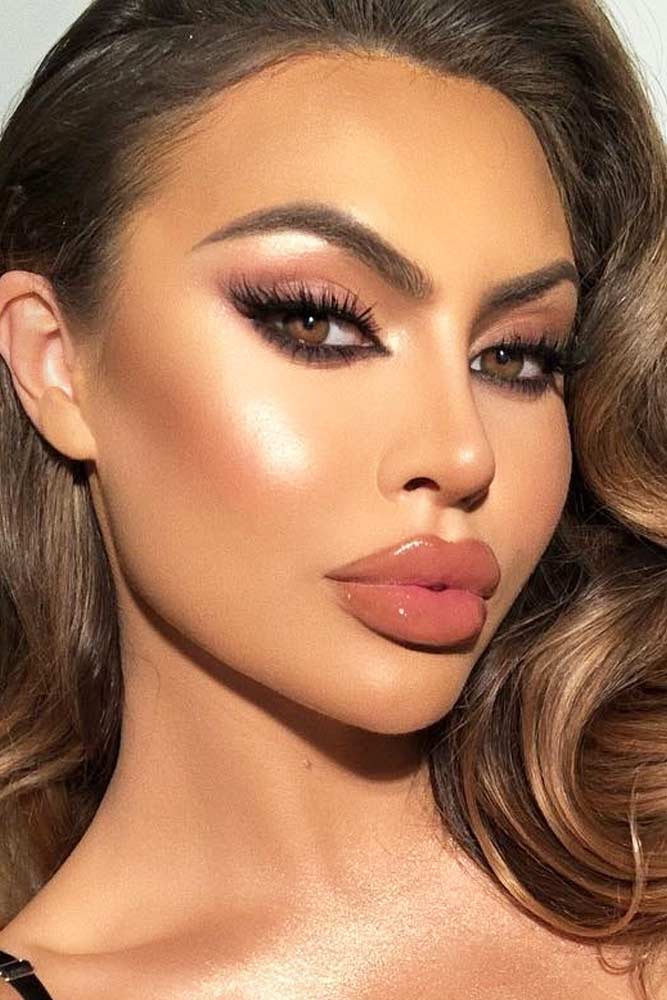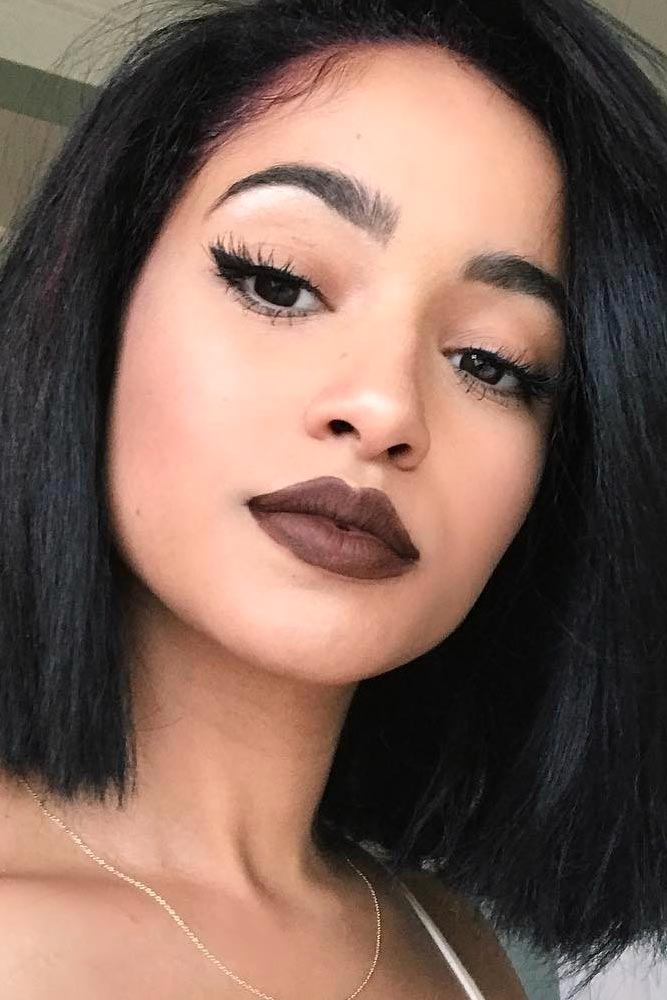 Believe it or not, there is a great difference between using your dirty and clean makeup brush when you do your cat eye makeup. That`s why use only clean brushes to get the desired makeup. The routine will be faster and neater. Applying a fresh product will bring the change, too. A creamy texture will make the application much easier, and your eyeliner will last longer for sure.
The post 5 MISTAKES YOU SHOUL AVOID WHEN YOU'RE MAKING CAT EYE appeared first on crazyforus.
Related Post: