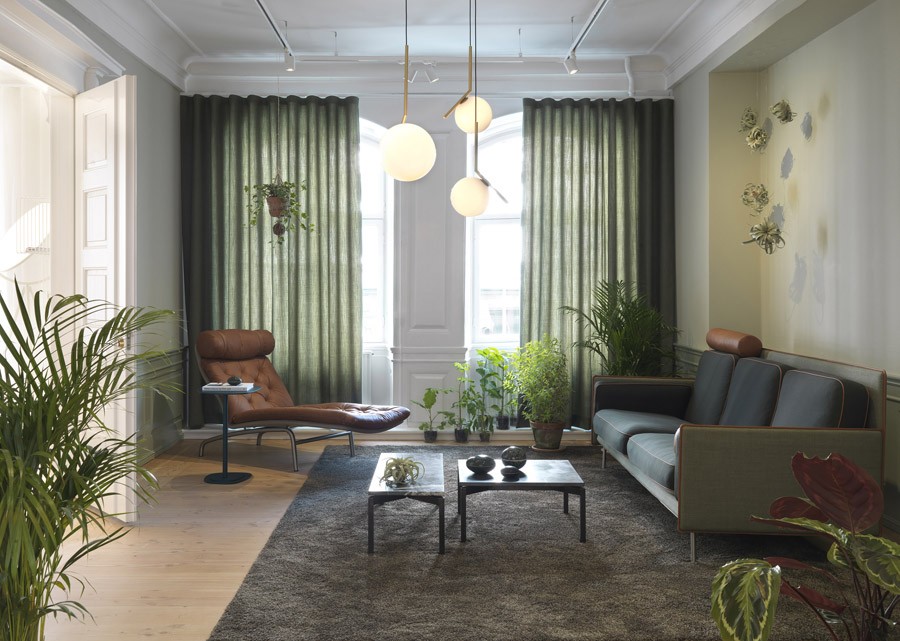 I promised to show you some more from 3 Days of Design in Copenhagen and finally the last photos is sorted, edited and up on the blog. First up is Erik Jørgensen who has teamed up with Montana in a new showroom at Bredgade 76. With this Erik Jørgensen now has two showrooms in Copenhagen, in Bredgade 76 they mainly focus on their home collection while in the one in Pakhus 48 they focus on their contract collection. They have done a great job making the showroom an inspiring and exciting place to visit, each room has its own expression and colour scheme: The Botanical Garden (above), Tranquillity, and the Blue Room (both below). The green room is inspired by botanical gardens and international trends, with plants as a big part of the décor. Here
you´ll see the Hector sofa designed by Norwegian Anderssen & Voll toghether with the classic AV chaise longue by Arne Vodder.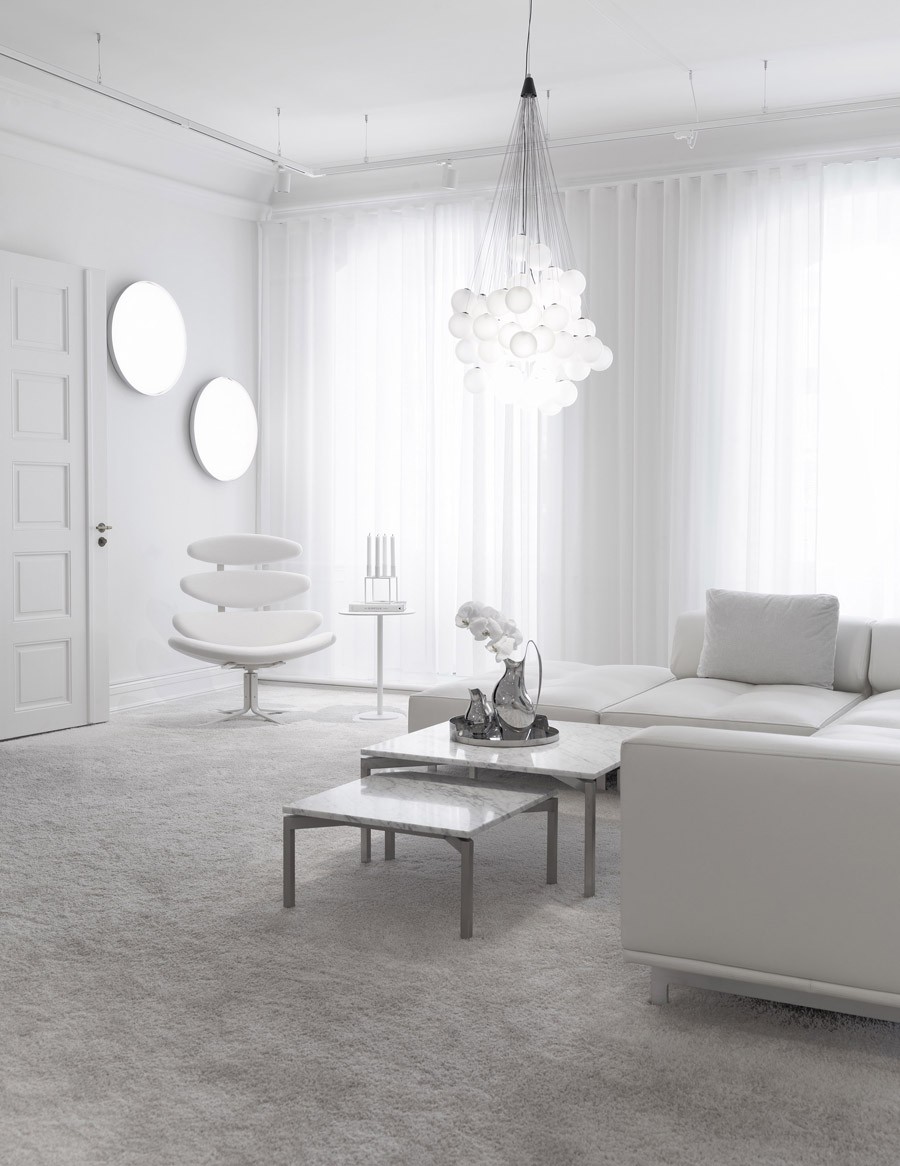 The room called Tranquility is set out entirely in white. It creates a sense of surplus, purity and tranquillity, as a perfect contrast to the heavy furniture classics. The Delphi sofa in white leather is combined with the Corona Spectrum chair and the EJ 63-66 coffee tables designed in 1999 by Foersom Hiort-Lorenzen. The table clearly reflects its time with its shiny square chromium legs and matt marble tabletop, and once again the table is a popular contemporary choice by virtue of its classic materials of cool marble and metal. (Will definitely be considered when I´m deciding an a new lounge table.) From the pure white haven you enter the cosiness of a room in dark blue that invites you to sit back in the big Spring sofa and smell the roses hanging from the ceiling. The Blue Room is a small cave with a dramatic expression.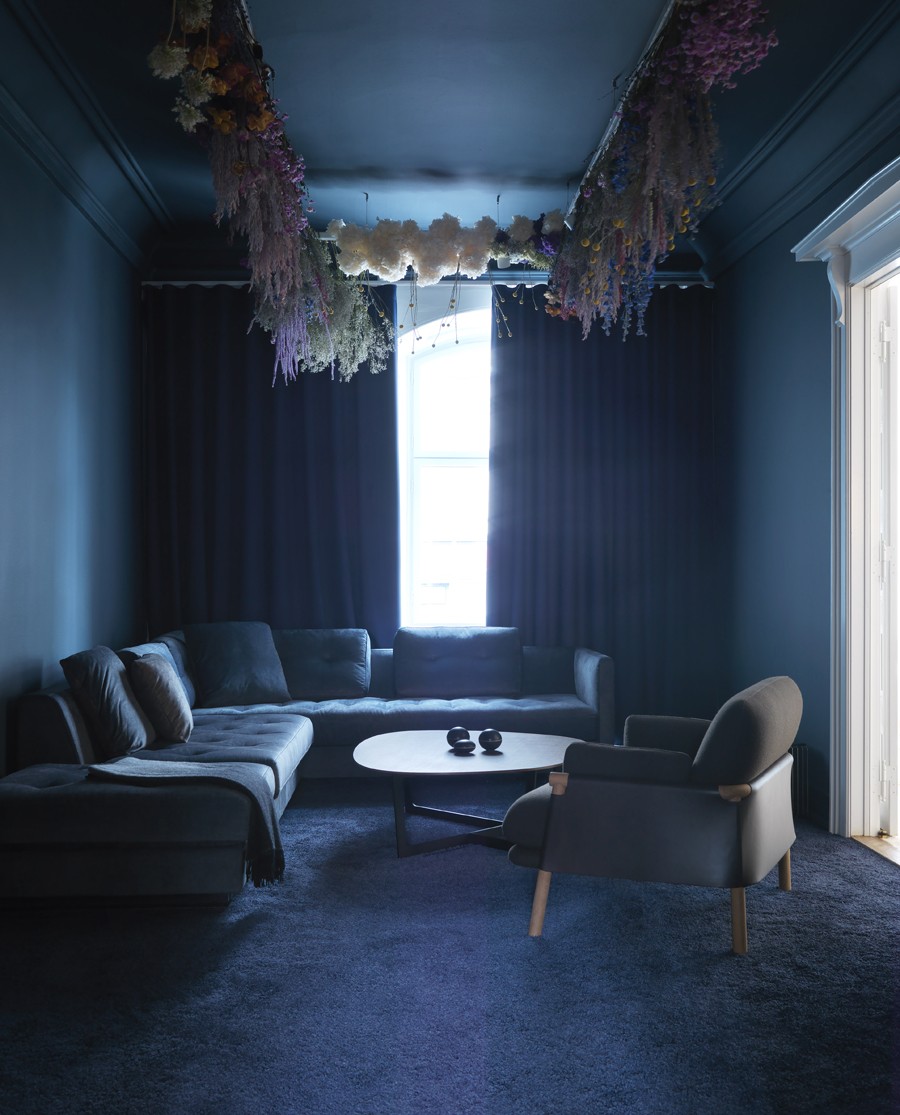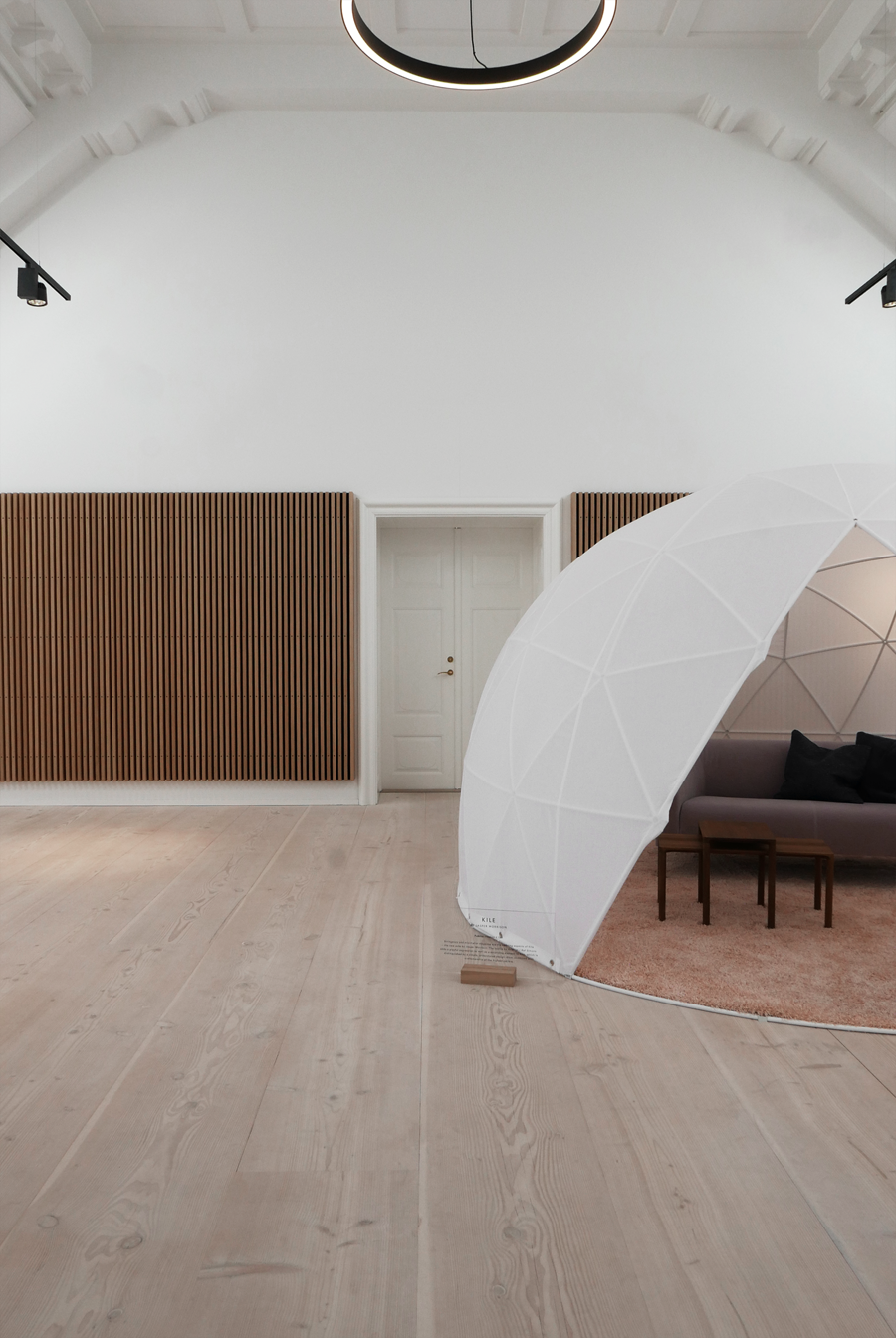 From the home feeling at Erik Jørgensen to what felt like an art exhibition at Frederica with it´s igloos showcasing iconic and new furniture dressed in innovative fabrics by Kvadrat/Raf Simons. The new Fredericia showroom is situated on the top floor of the historic former Royal Mail House in the heart of Copenhagen. The 1100 square metres spread across two floors and presents Fredericias history from its beginning in 1911 until the present day. With more than 100 years of craftmanship Fredericia gives a great insight into the absolute best of Danish and international furniture design.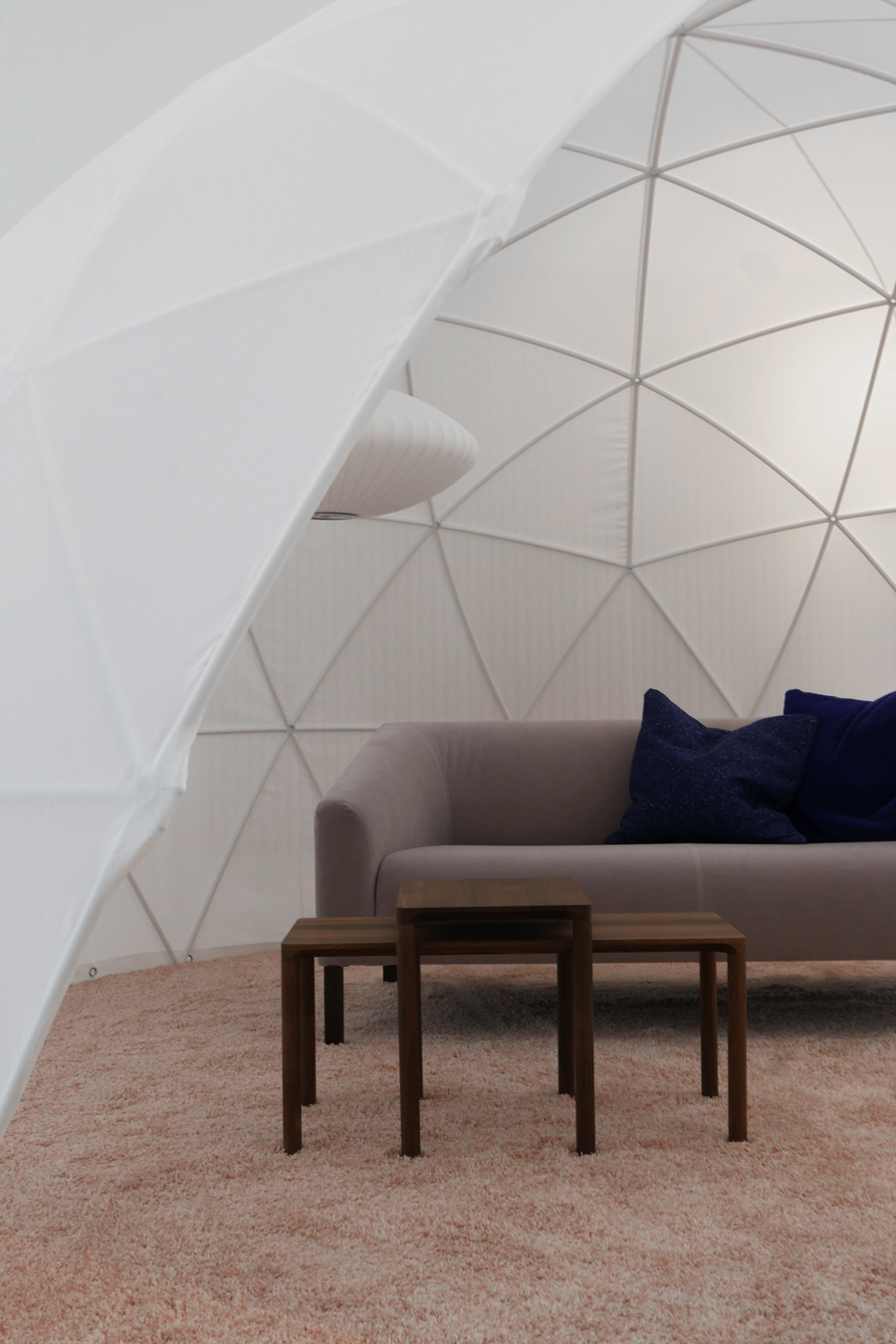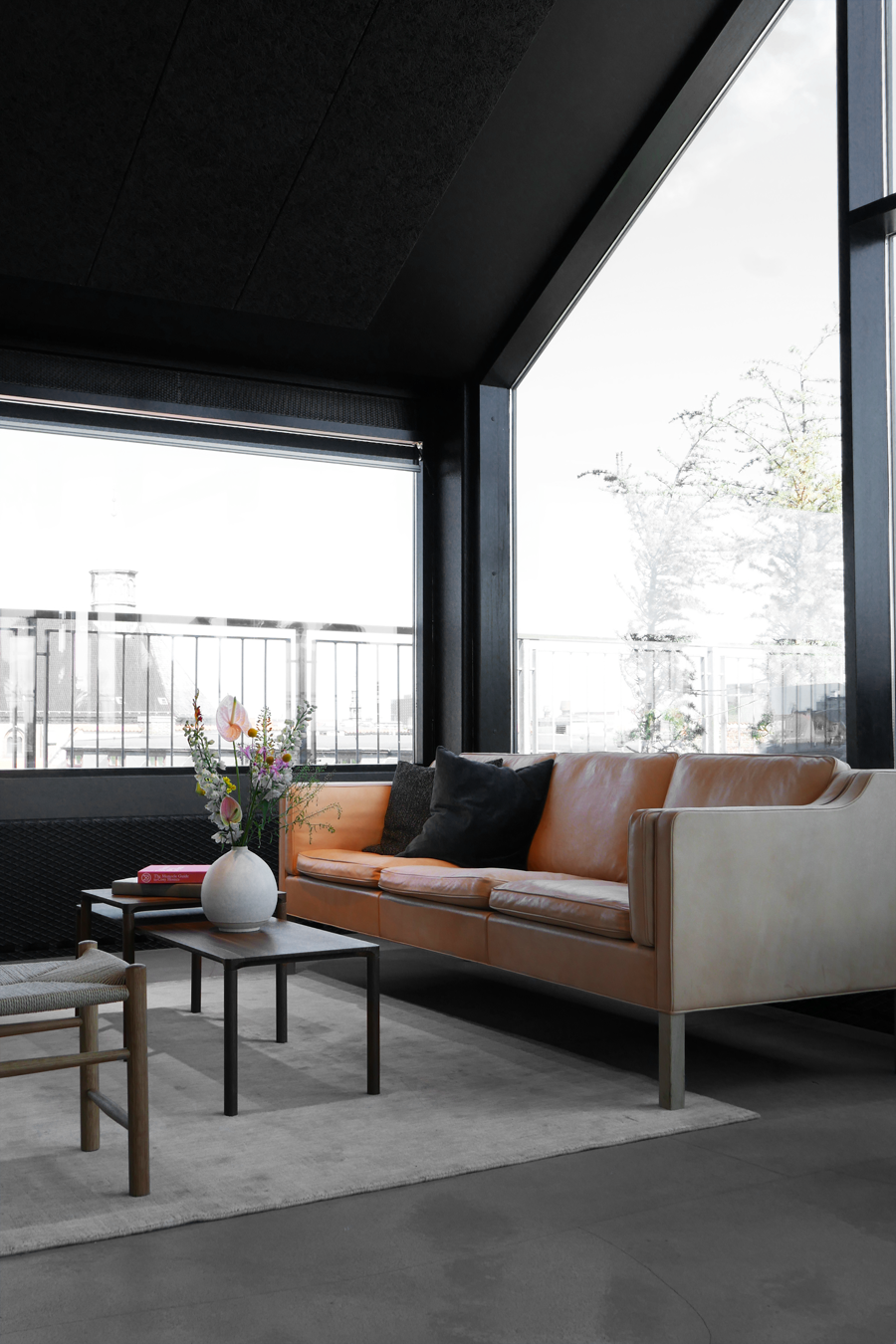 Børge Mogensen designed the sofa 2213 (above) for his own home in 1962. With generous proportions, modest aesthetic, a choice of materials and execution second to none, the sofa achieves Mogensen's ambition to create the ultimate sofa. Showcased at the upper floor at Fredericias showroom you clearly see how well it fits in a modern environment in 2017 as well.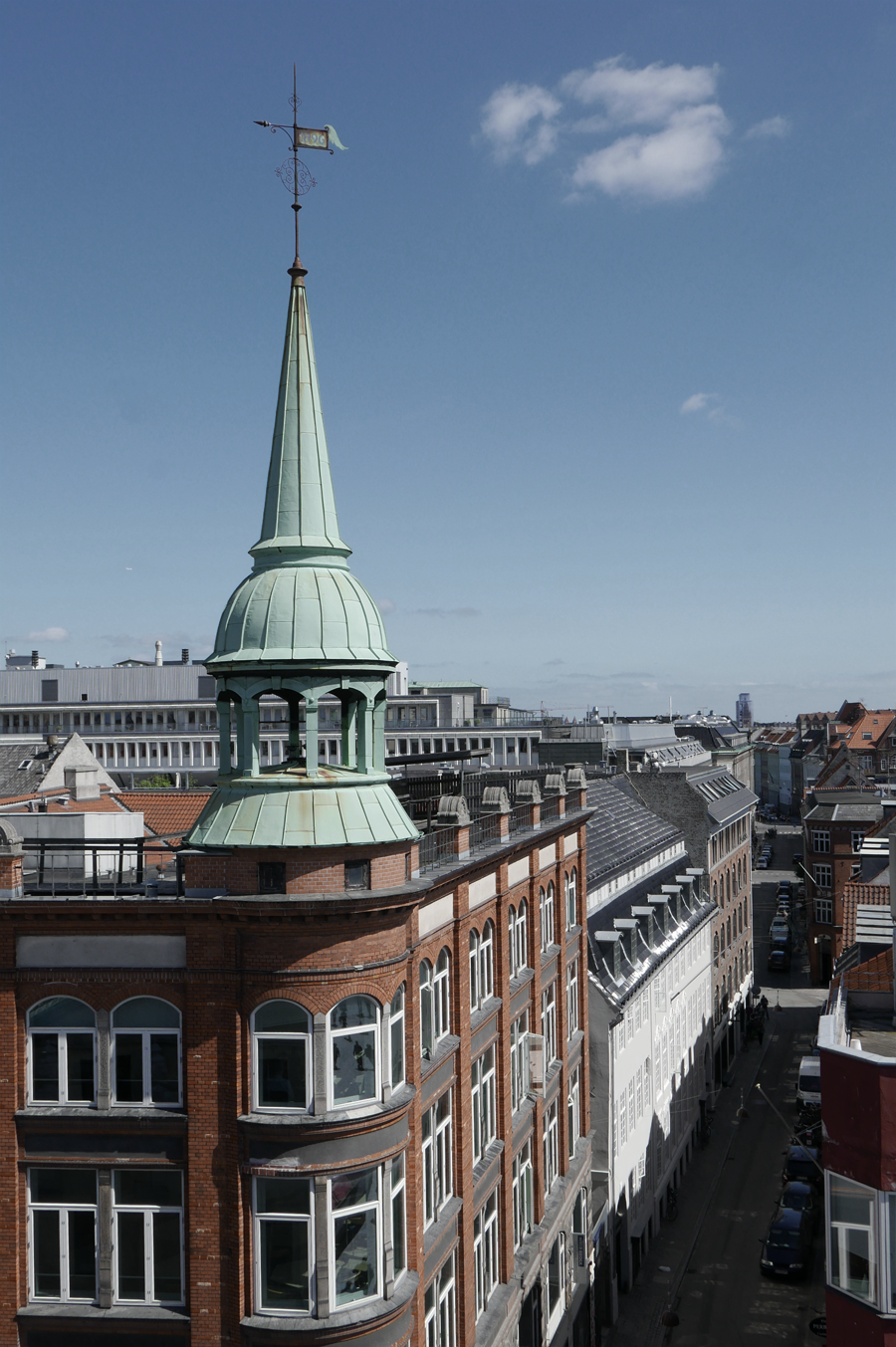 From one amazing roof top terrace (view over Copenhagen from Fredericia above) to another amazing roof top terrace at Muuto, below. Yes please, I would love having lunch at such a lovely place more often.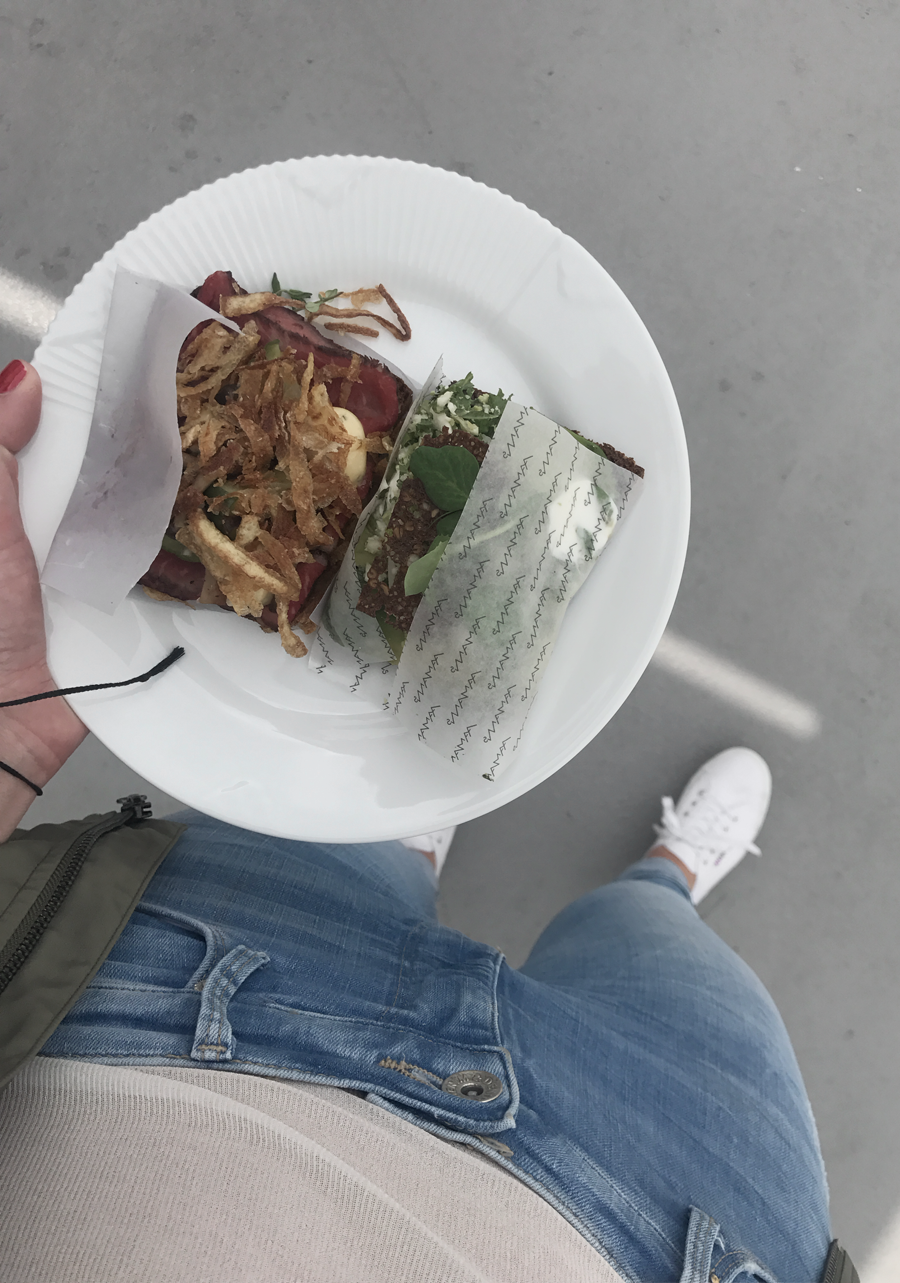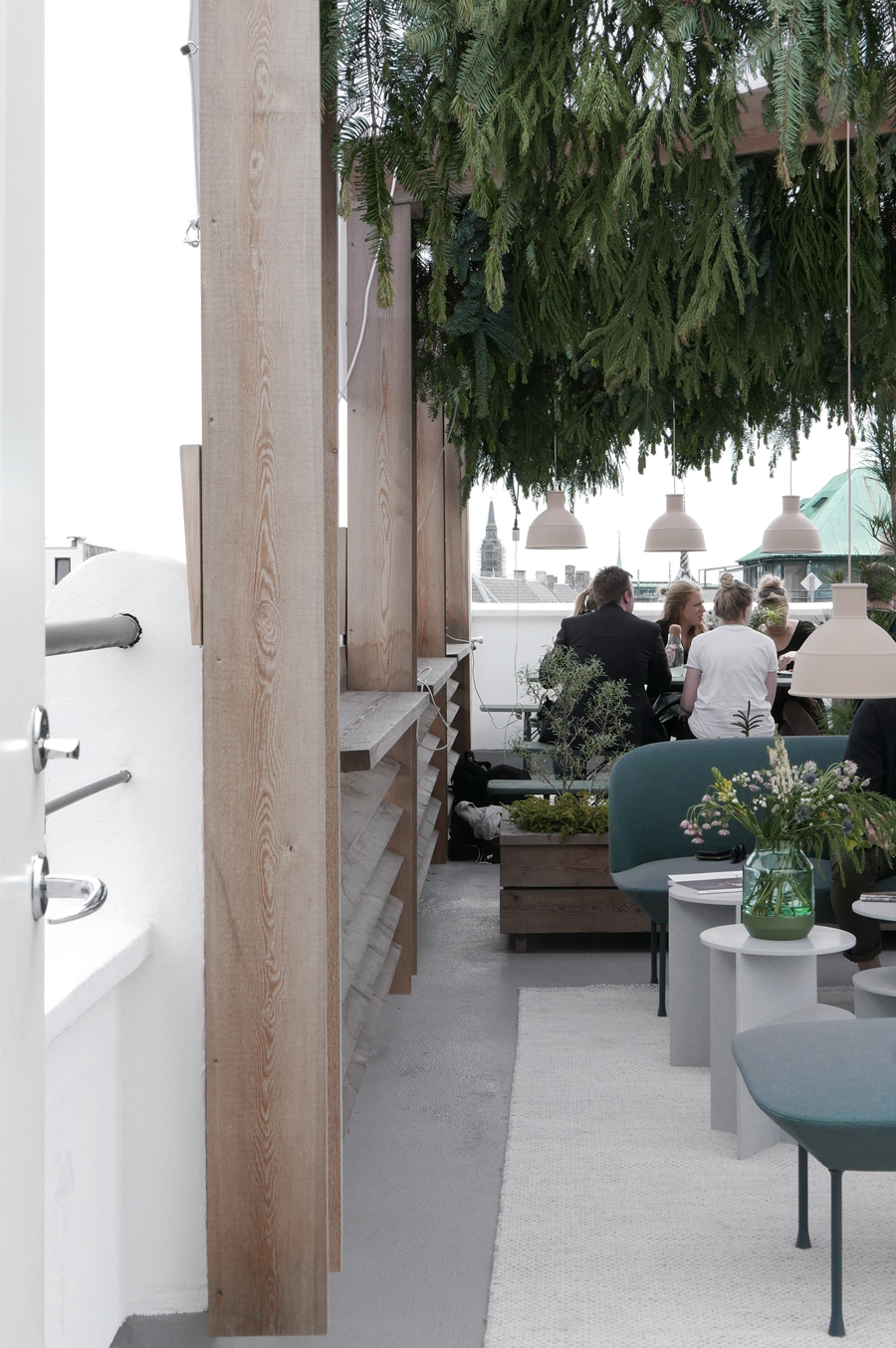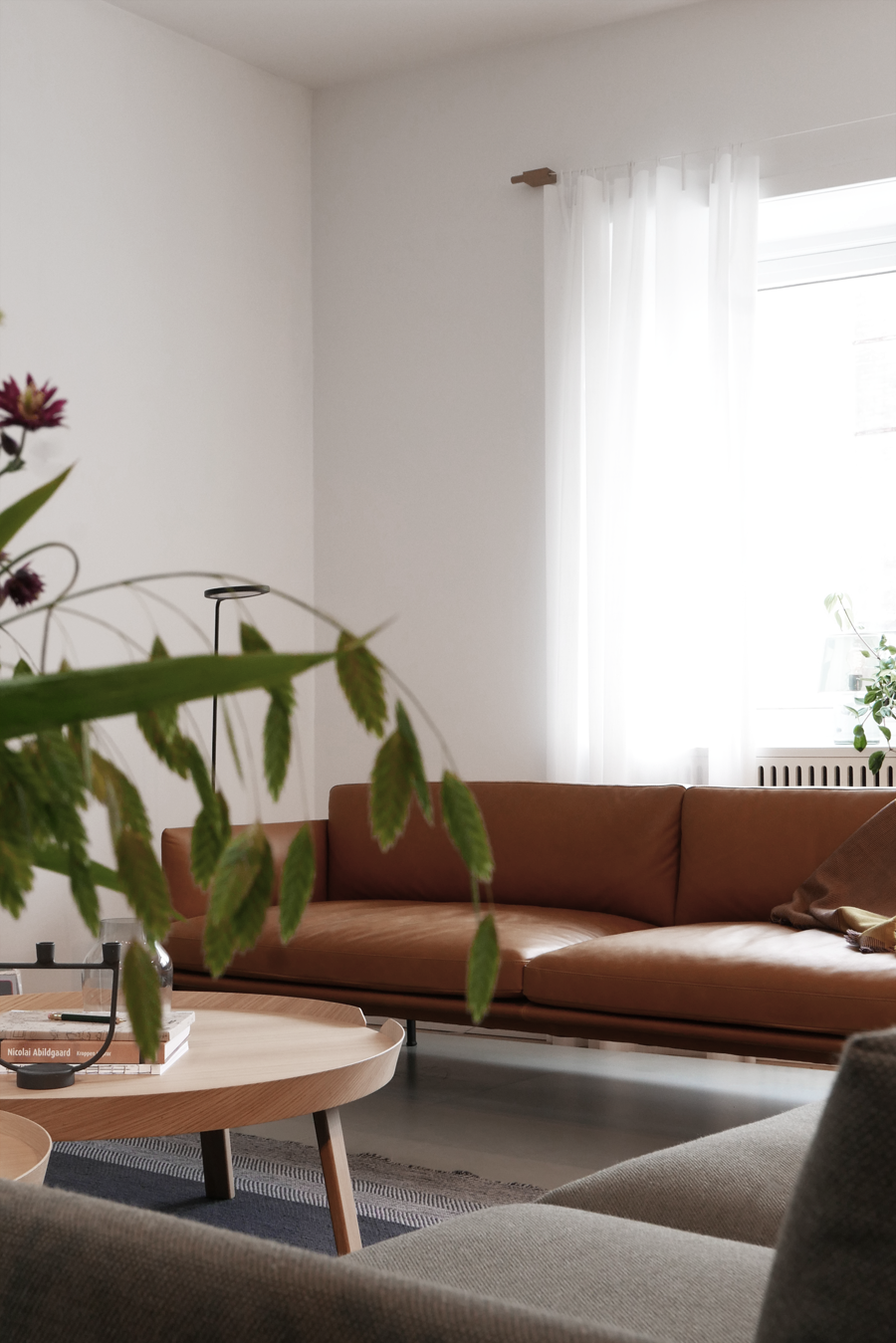 Muuto is known for their ability to create original products with new perspectives and the result is an innovative, aesthetic and functional collection of New Nordic furniture, lighting and accessories. Above you can see the sofa called Outline designed by Anderssen & Voll, Around table by Thomas Bentzen and rug and throw designed by Margrethe Odegaard. Odegaard is a strong figure by textile designers in Denmark. She has received both national and international awards and recognition for her work with textiles, colors and patterns. I had the pleasure of visiting her workshop some months ago and it was such an inspiring experience.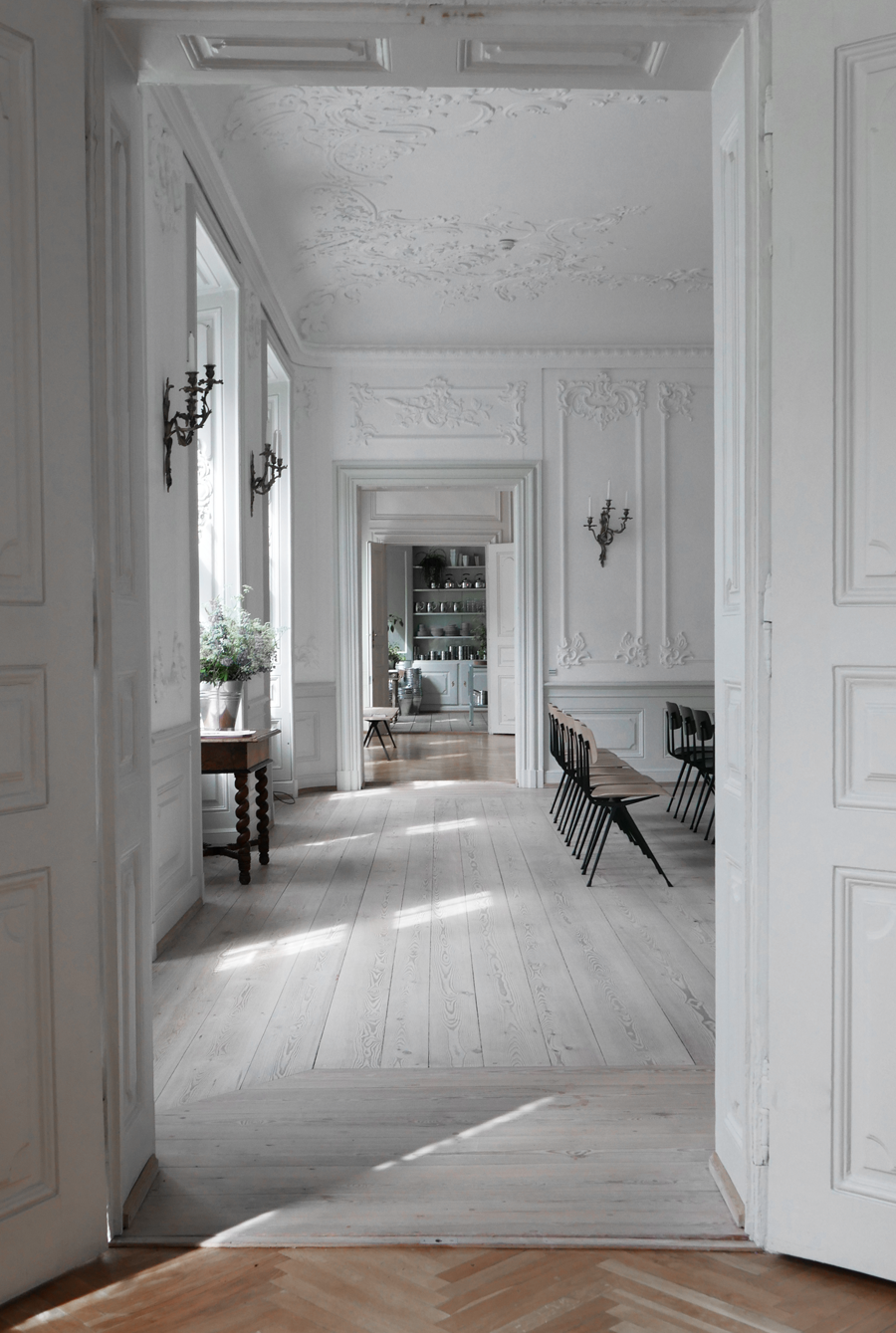 Last up, HAY at the historical Lindencrones Palæ. Like entering an castle. HAY was not included in my original plan for showroom visits, but I´m so very happy I went by after a hot tip that this place was a must see. The exhibition included the Result Chair and Pyramid collection, relaunched by HAY and Ahrend originally designed by Friso Kramer and Wim Rietveld. HAY´s new kitchen collection, called HAY Kitchen Market was also shown for the first time at this location during 3 Days and will be in stores this fall. You can see more photos from this beautiful place at Desiree/Vosgesparis and Katerina/Only Deco Love´s blogs.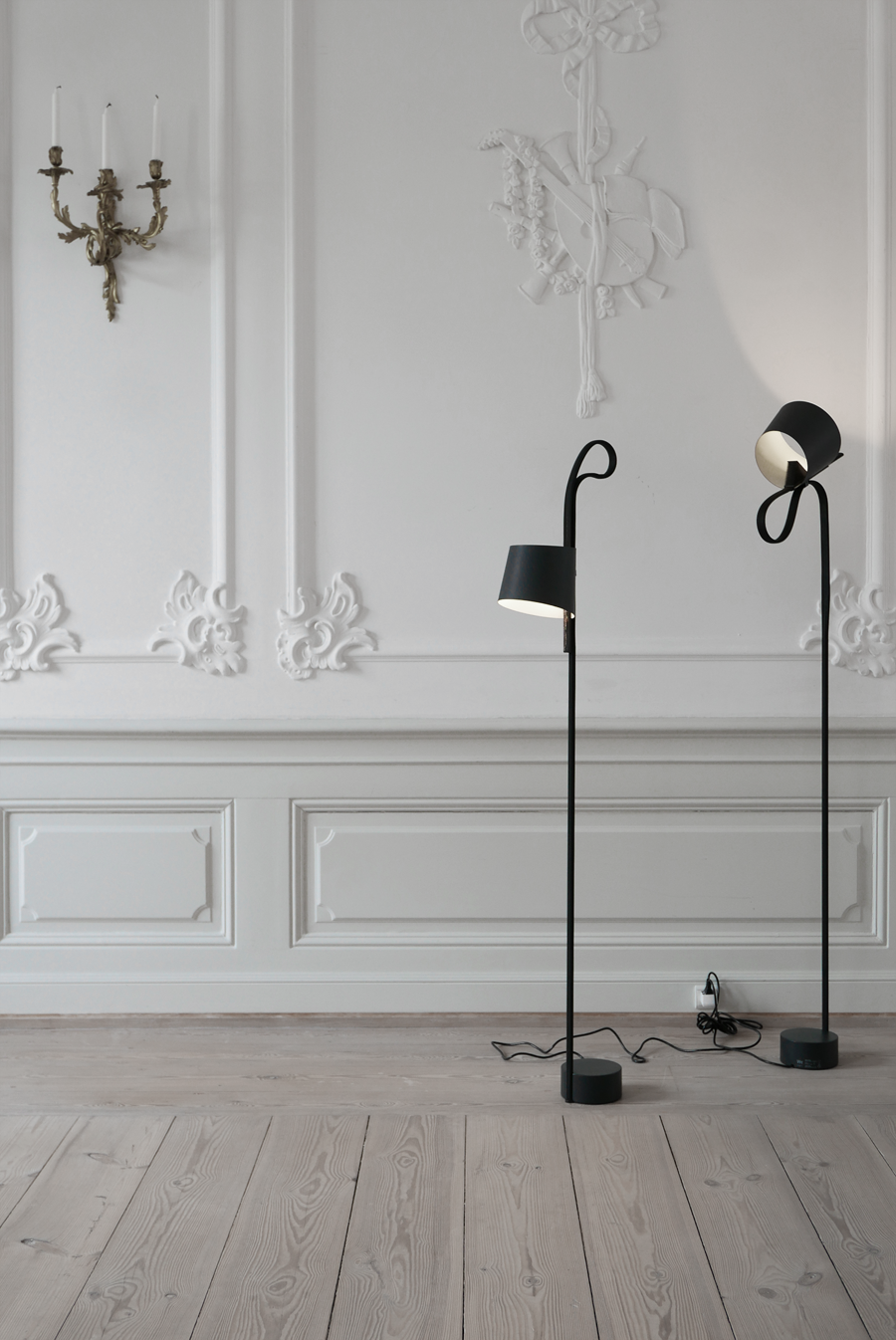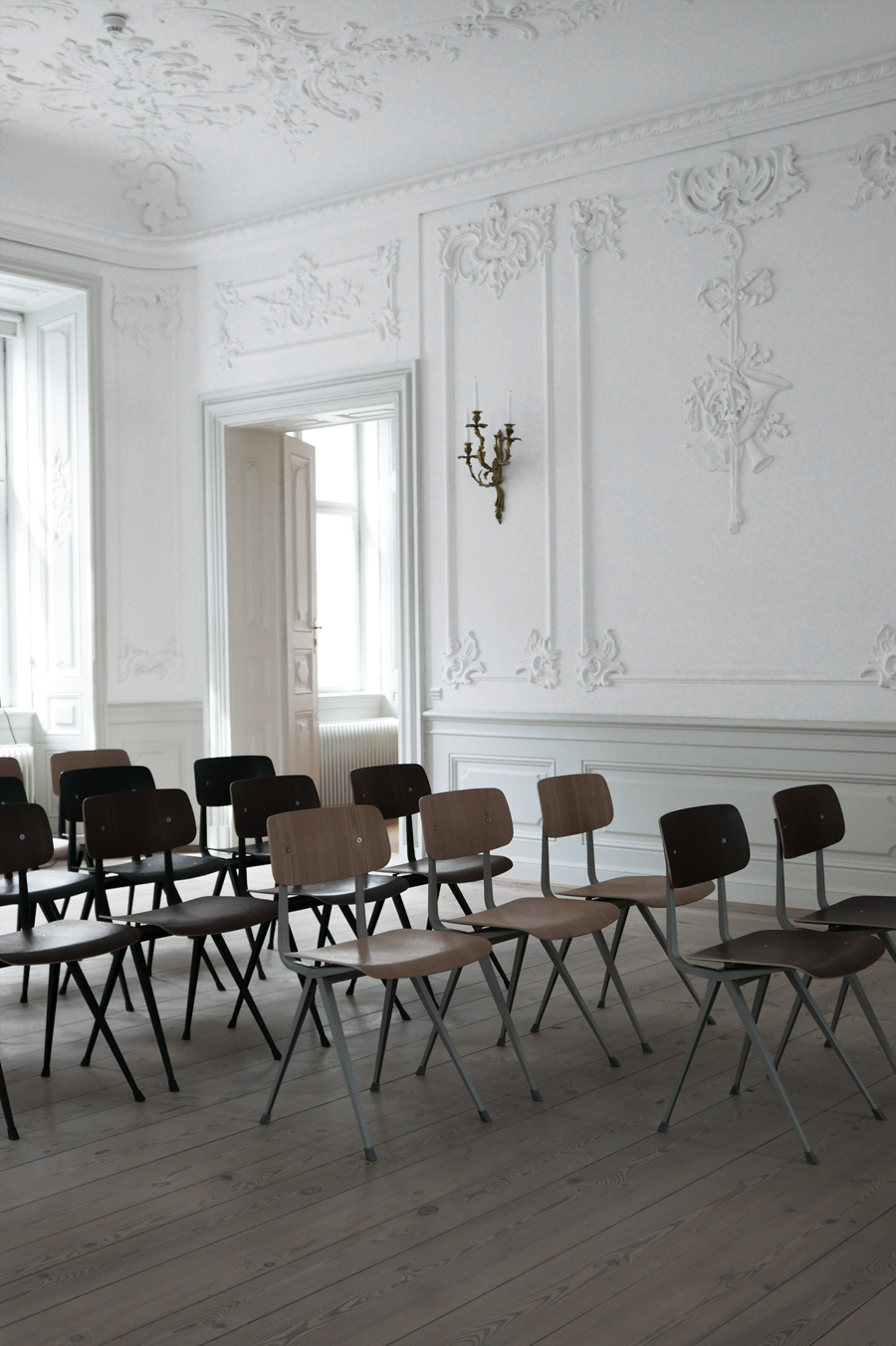 photo 1, 2, 3 © Erik Jørgensen, photo 4-13 © Elisabeth Heier
Elisabeth
LagreLagre
LagreLagre
LagreLagre
LagreLagre
LagreLagre
LagreLagre
LagreLagre
LagreLagreLagreLagre
LagreLagre
LagreLagre
LagreLagre
LagreLagre
Innlegget 3 DAYS OF DESIGN // HIGHLIGHTS II dukket først opp på ELISABETH HEIER.