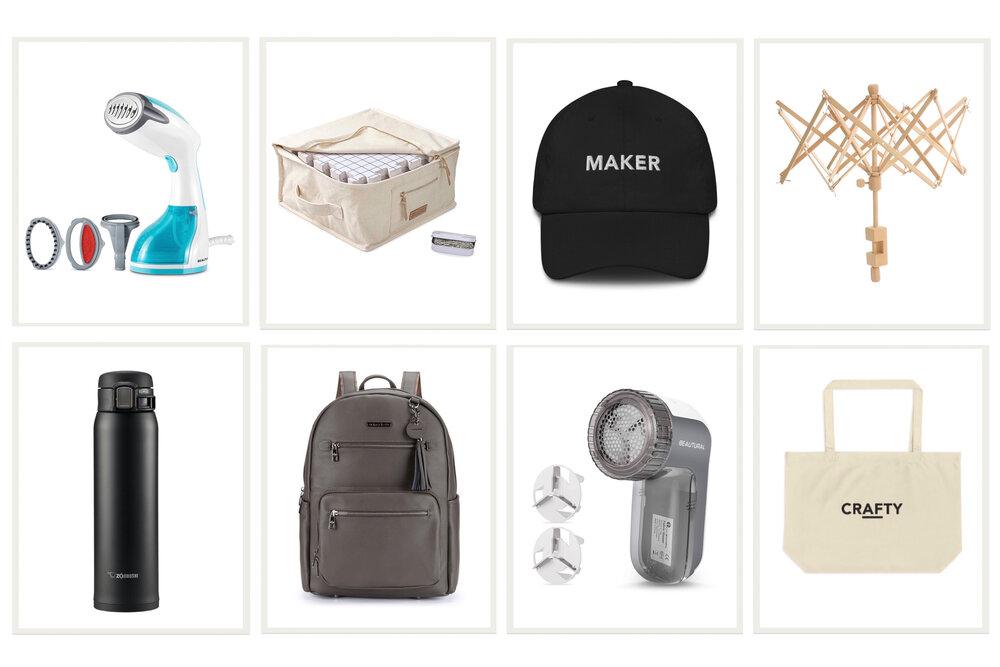 Tis the season of the maker! For someone who enjoys knitting, crocheting, or any other type of craft, the holidays are the most exciting time of year. While making handmade gifts for others is top of mind these days, it's important we treat ourselves as well. I've compiled all of my favorite things into one big list, full of items that make my maker life oh-so-cozy and help keep my constant stitching enjoyable. Whether you're indulging in some gifts for yourself or shopping for the other makers in your life, you'll find everything you need here. I've separated the list into three parts – maker goodies + tools, self-care, and fashion + beauty. Without further ado, let's dive into the first one! Each image is hyperlinked to shop these items online so you can easily tackle that holiday shopping list.
Maker Goodies + Tools
This list contains some of my favorite tools of the trade and giftable items that speak to the modern maker. Gadgets, books, apparel, and accessories comprise this roundup of my top picks.
CLICK ON EACH ITEM TO SHOP!
This post contains affiliate links. When you shop with my links I make a small amount of money from each sale that helps fund my business. All opinions are my own. Thank you for helping me continue doing what I love!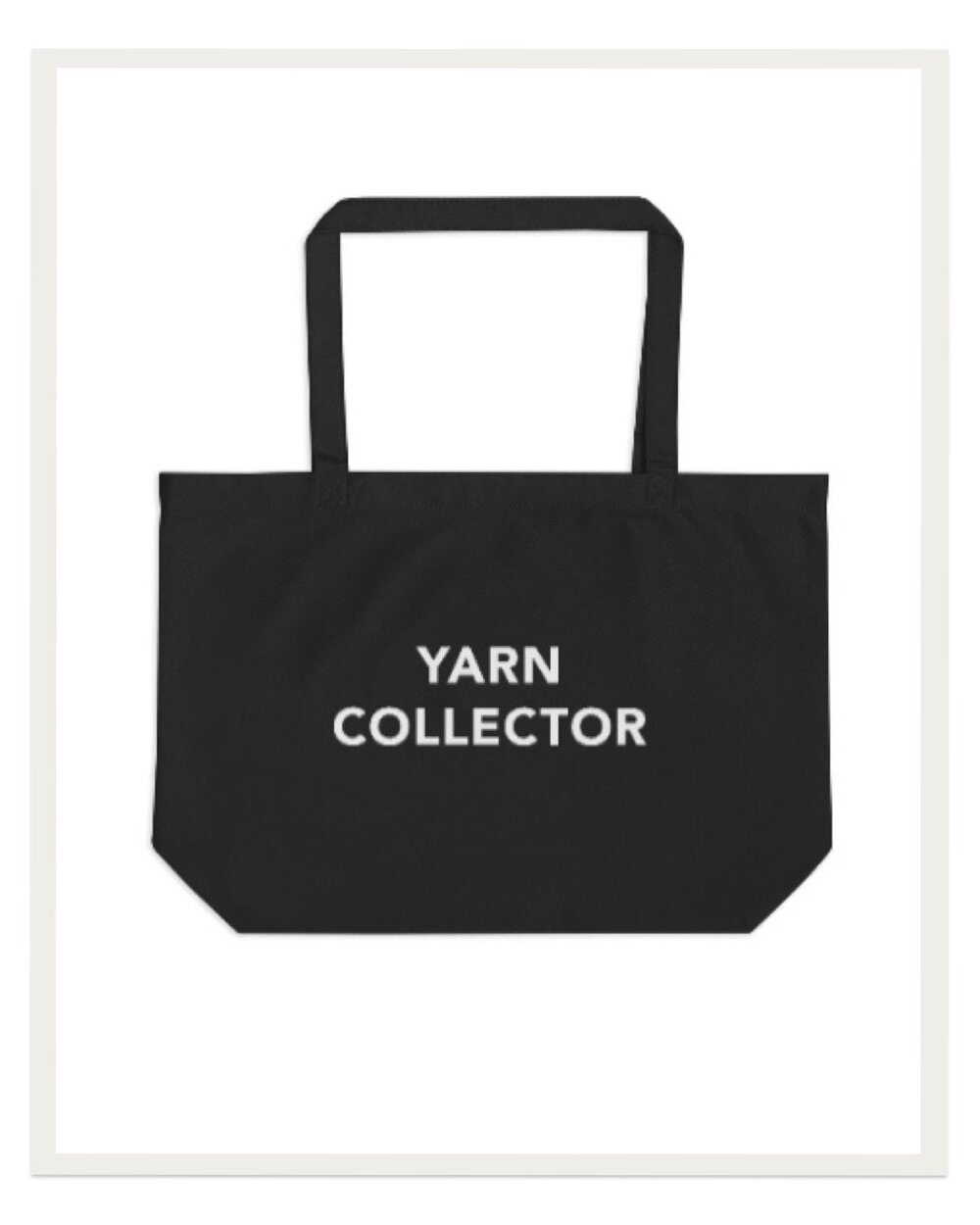 Take your project on the go with this oversized statement tote from my new maker merch collection! Made with organic cotton, this sturdy and roomy bag holds up well and moonlights as a reusable grocery bag, overnight or weekend tote, or picnic/beach bag.
Yarn kits are a great gift for any maker, and Lion Brand Yarn has some of the most affordable and varied available. Whether you're a knitter or crocheter, beginner to advanced, there's something for everyone in their collection!
Elizabeth Gilbert nails down all the feels in this one. I love all of the metaphors and easy-to-digest nuggets of insight she has that so perfectly describe the life of the creative.
If you follow me on social media you know that I don't go anywhere without my Namaste Maker's Backpack. There's a reason this was such a hit amongst basically every knitter or crocheter I know this year. The vegan leather material is gorgeous and durable, and the functionality of all of the thoughtful pockets and pouches is next level. I have it in the black color, but this new brown is seriously calling my name!
According to manrepeller.com baseball caps are the new t-shirts, and I couldn't agree more. The I'm Counting hat will ward off unnecessary comments and questions from husbands, children, and strangers alike. Sport it at home or in public for the ultimate maker experience.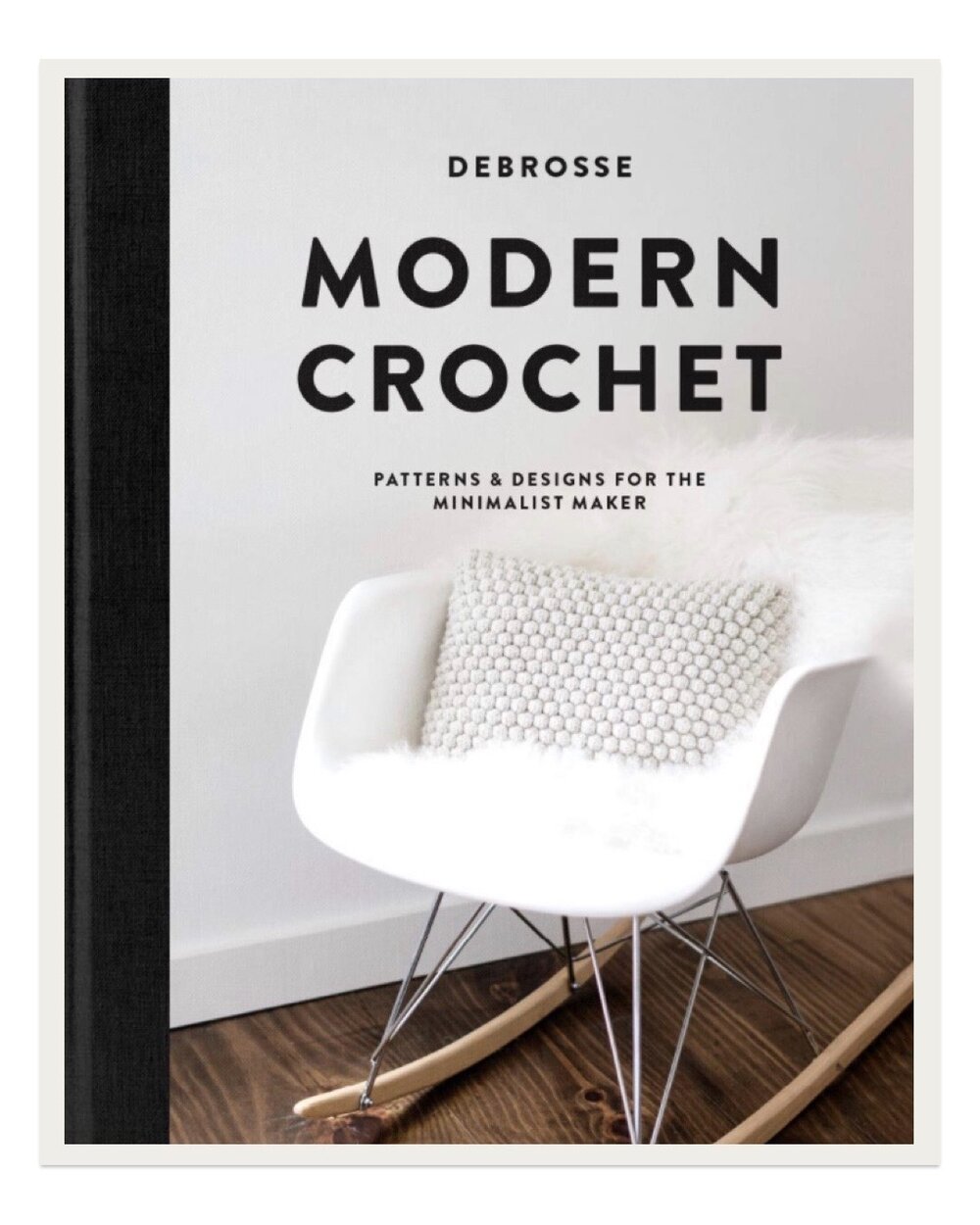 Never has crochet looked so good! Modern Crochet is the ultimate book for beginners out there who are looking for sophisticated, chic accessories for their homes and wardrobes. This complete text includes the most thorough explanation of how to understand crochet patterns and stitches, and even as an advanced crocheter I look to it for inspo. The book itself is gorgeous as well and totally coffee-table-worthy.
Every modern maker needs a swift and ball winder to add to their tool box, especially if you're diving into the world of hand-dyed and luxury yarns that often come in skein form rather than ball form. I love this sophisticated wooded swift that can be easily attached to the side of a table for quick set up and clean up.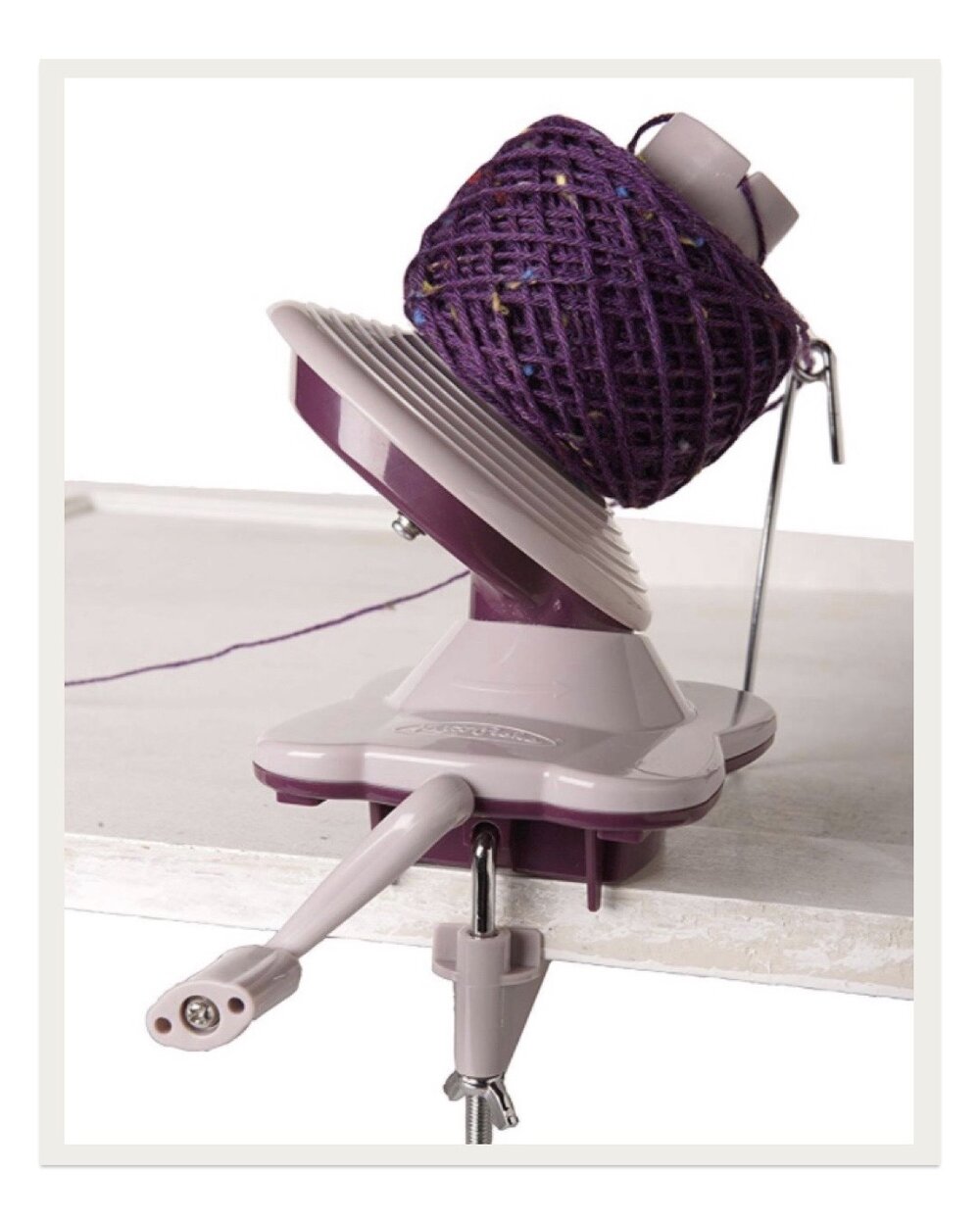 What would a swift be without a ball winder? While these are usually quite expensive, this Knit Picks winder is affordable and attractive and also easily clamps onto the side of a table for quick use.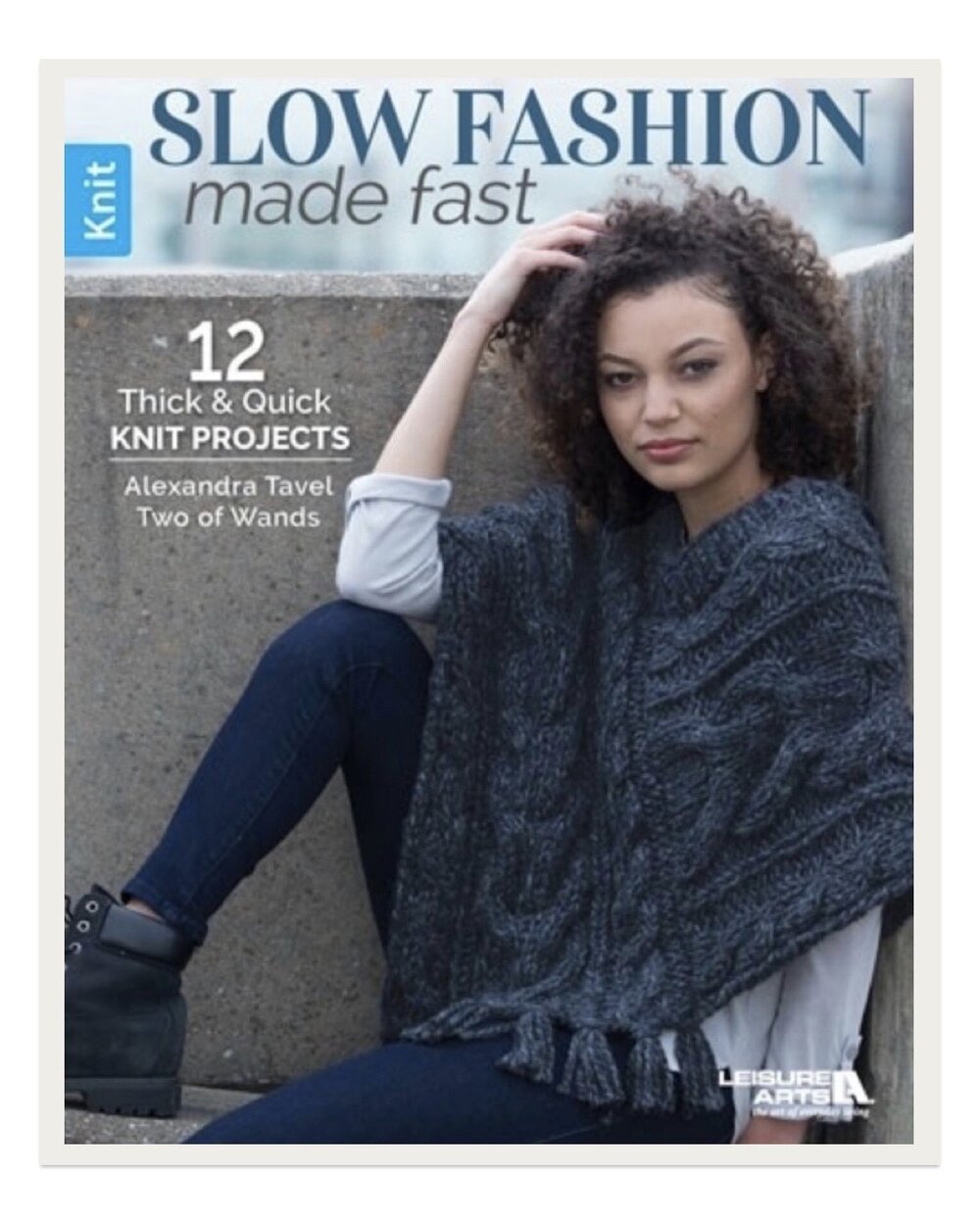 I designed all of the pieces in this new Leisure Arts knitting pattern book available exclusively on their site as a downloadable PDF and at select JoAnn stores in book form. The 12 items are all fashion-forward and made with Lion Brand Wool-Ease Thick & Quick for satisfyingly quick knit projects.
Not all blocking mats are created equally! I love these for their clean aesthetic, thick and durable material, and helpful gridlines. They can be pieced together in any formation to suit your project, and they've worked perfectly for me for both wet and steam blocking. The canvas bag carrier is also such a nice addition to the set and makes this a lovely gift.
A self help book of sorts, this classic work discusses tuning into one's creativity to gain confidence and purpose.
Leave it to Toni of TL Yarn Crafts to create the CUTEST modern knit and crochet accessories. Her mugs from a few years ago are still my go-to for morning coffee and tea, and her collection of pins like these "Work in Progress" ones are the perfect stocking stuffer.
This is the book that taught me how to design a top down raglan sweater! The easy to follow charts written for multiple sizes and yarn gauges will have your imagination running wild with design ideas for top down raglans and yoke sweaters.
Coffee/tea and yarn seem to go hand, and when you're taking your projects in the go it's nice to have a hot cuppa with you. This is my absolute favorite travel mug because the tall and narrow footprint fits into my car cup holders and into the side water bottle pockets of my favorite backpack. It also keeps drinks piping hot or crispy cold more so than any other travel mug I've used.
Probably my favorite book that discusses creativity, Osho uses simple metaphors to drive home complex concepts about finding and honing one's creative direction.
They may not be fancy, but Susan Bates's Silvalume hooks are the only ones I will use. The smooth, lightweight metal is a joy to work with regardless of the fiber you're using, and they are some of the only "in-line" hooks available on the market. I prefer these 100% over tapered hooks as they keep my stitches consistent and faster since they don't tighten up at the neck. This set is so affordable to boot!
Like the name suggests, this is the ultimate book for knitters whether beginners or more advanced. It walks you through everything there is to know in the world of knitting, from understanding basic stitches to designing complex patterns.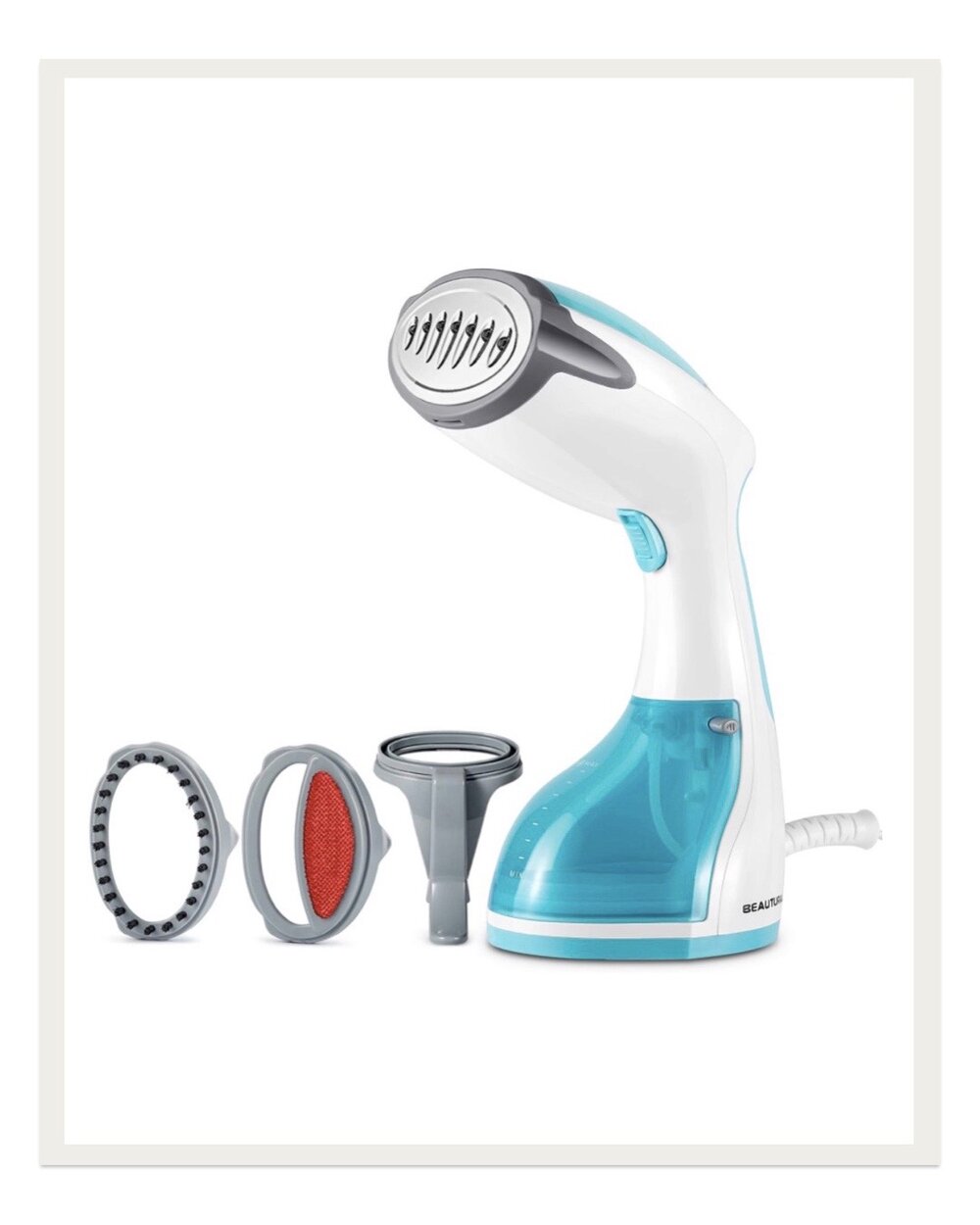 I got the hot top on this steamer from Stephanie of All About Ami last year, and it immediately became one o my favorite tools. This guy and the blocking mats I shared above are a match made in heaven! I've never found a steamer like this that can be used both vertically (like most steamers) but also horizontally on flat knits for the most beautiful steam blocking experience.
Jess Coppom takes corner to corner crochet to a whole new level with this lovely book. I used to think corner to corner was only for super "crafty" looking charted blankets, but this book is FULL of fashion forward, tasteful and sophisticated projects for garments and home accessories.
When it comes to knitting needles, Addi is my go-to. The smooth metal keeps stitching so enjoyable and the shape of the tips slips so easily in and out of stitches to increase your speed. This interchangeable set of their "short rocket" needles contains a wide variety of sizes in a special short needle size so that they can be used with shorter length cords like 16" and 20" for for hats, headbands, and necklines.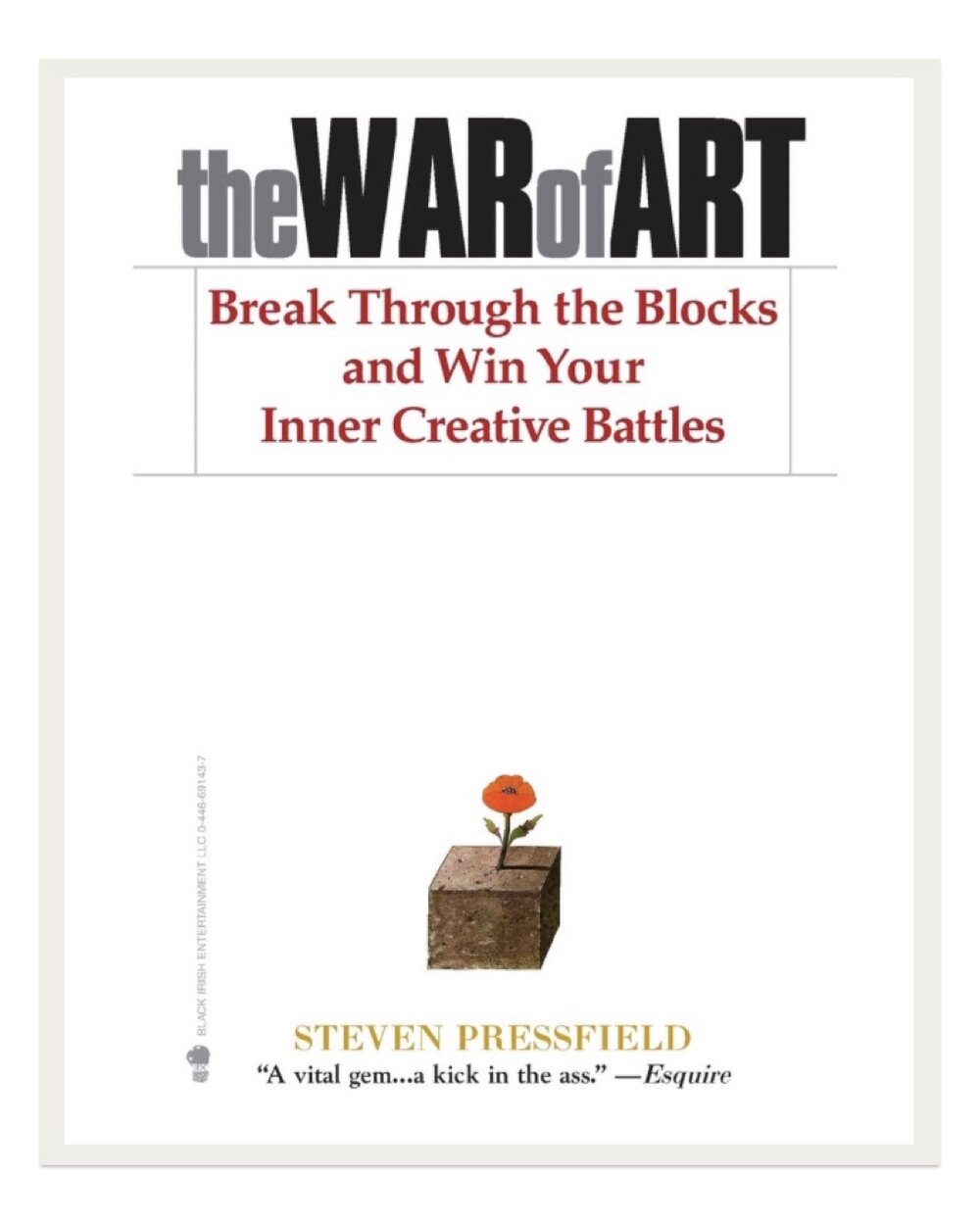 Another favorite amongst all types of artists, this book discusses breaking through barriers to get past creative blocks and into creative freedom.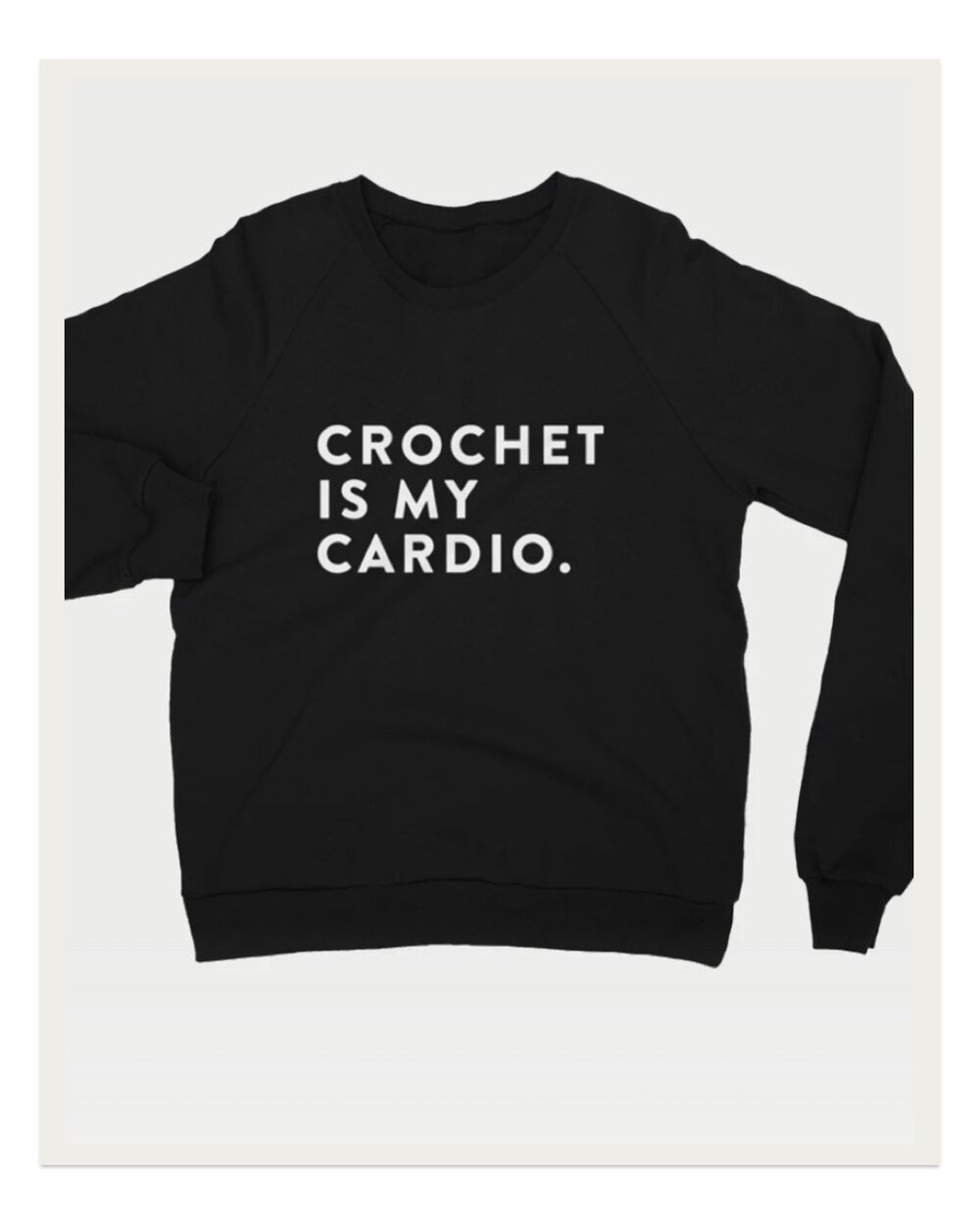 Funny because it's true! I love this cozy sweatshirt by Debrosse for days at home stitching on the couch, or for running errands / gym time if you want to put a smile on everyone's face 🙂
After taking a design class with Amy Herzog at Vogue Knitting Live in January, I knew I had to get her new book. This text is brilliant for those looking to design their own sweaters of all kinds. Full of helpful tips and charts, you'll gain confidence as a designer and have endless inspiration for what to make next.
Look no further for a special stocking stuffer for any maker in your life. Kenyarn's enamel "Making is My North Star" pins are luxe and so unique and make such a cute addition to a project bag or lapel.
Probably the coolest and most modern "maker" apparel I've seen, these Yarn Punk leggings are SO comfortable and stretchy. I've worn them to the gym, running errands, and at home while lounging and they are some of my fave comfy pants. The addition of the "yarn punk" text makes them so fun and cool!
As I designer I love to create projects that use interesting stitches or constructions to make otherwise simple and easy patterns look more complex. I adore all of the simple textures in this book and find it so helpful when looking to jazz up a basic knit designer.
Make a statement with the Crafty AF oversized tote from the Two of Wands maker merch line. I love the oversized silhouette of this tote to easily take my project on the go.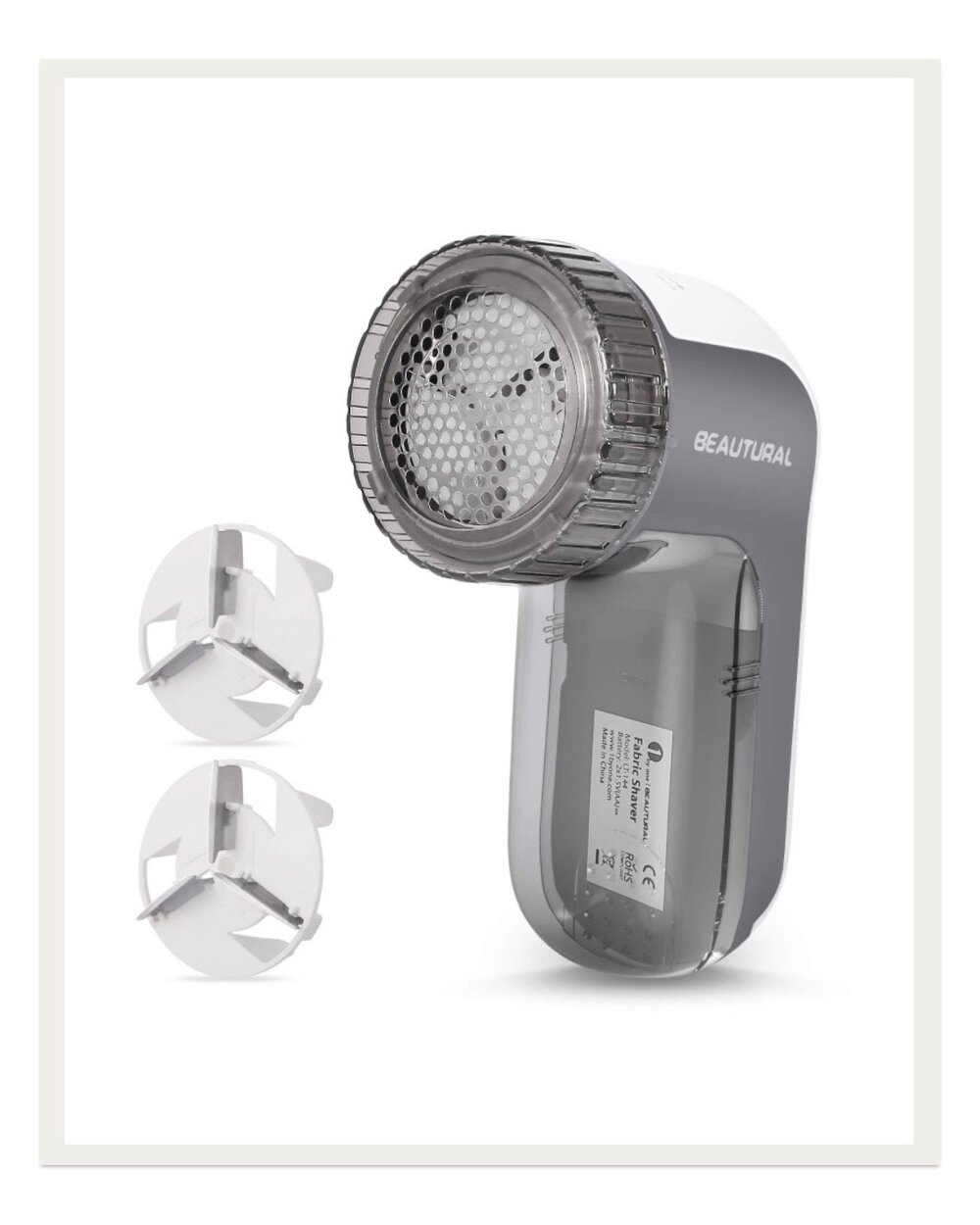 Warning: this pill shaver will quickly become the most addicting tool in your maker box. Once you start shaving pills off of every fabric surface in your home and close you won't be able to stop! This is my favorite pill shaver that I used for sweaters and upholstery. It leaves fabric looking brand new and refreshed and seriously gives a new life to pilly couch cushions and handmade knits.
One of my more recent purchases, this book has totally advanced my crochet skills in such a short time! It's filled with a plethora of different crochet stitches and textures, but the best part is that each stitch also contains instructions on how to increase and decrease in that stitch! This is one of the most essential books I've seen for anyone looking to up their crochet game.
I was gifted an advance set of these Cocoknit stitch markers a couple months ago and I have carried them with me ever since! The packaging is so lovely and makes these a wonderful gift. They are so functional and useful for pretty much any project you can image for both knitters and crocheters.
Need some inspiration? Look no further than London Kaye and her new yarn bomb book. Her colorful yarn bombs have graced the streets of LA and New York for years and it always puts a smile on my face to pass by one of her creations. This book contains ideas on how to bring the art of yarn bombing into your own life.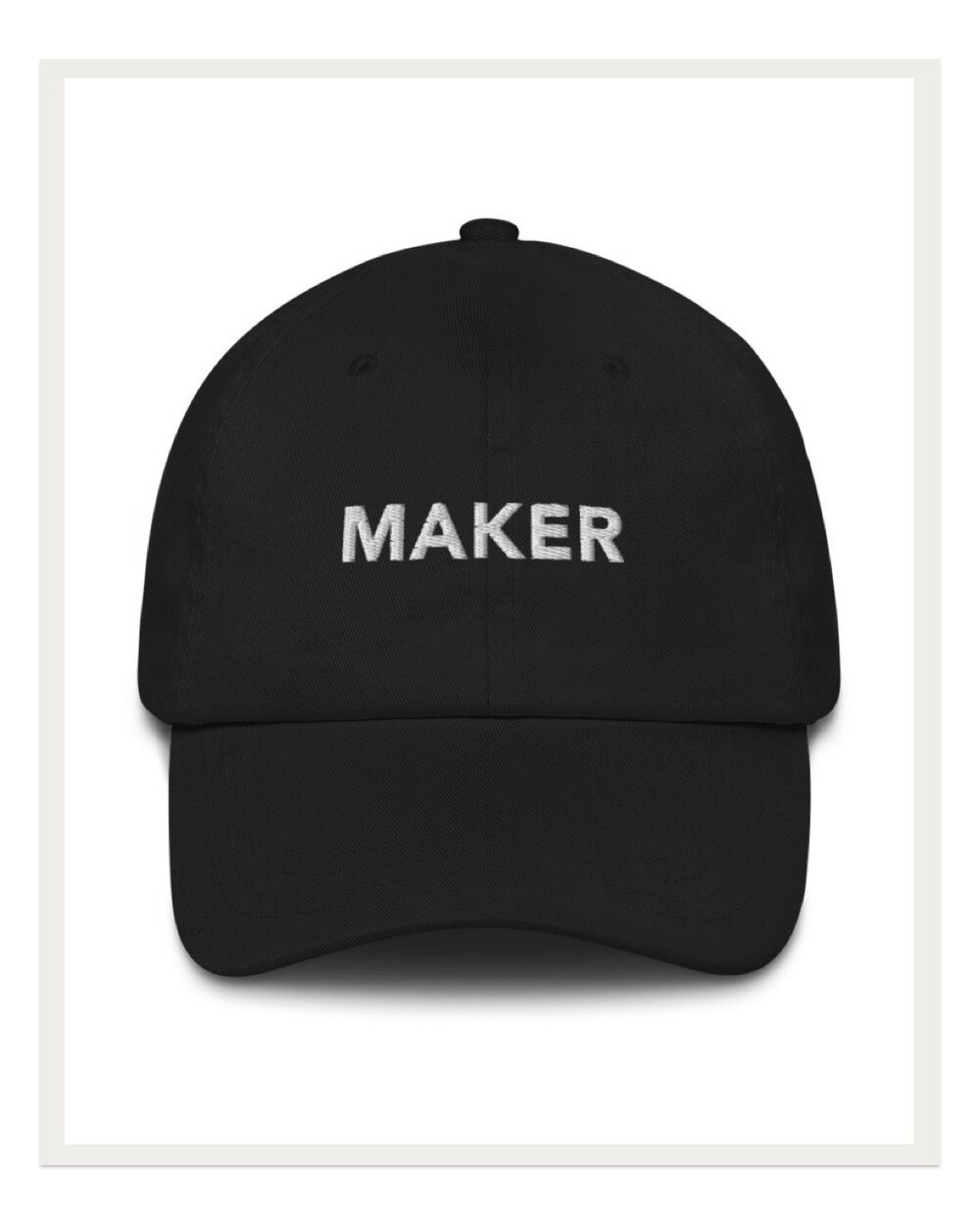 Make a statement in the new Maker hat from my maker merch line and complete that effortlessly cool casual look. Perfect for running errands, working out, or just chillin' on the couch.
If you're looking for a truly special yarn kit, We Are Knitters is a top choice. The beautiful packaging and thoughtful details make this a lovely gift with high end yarn and modern designs.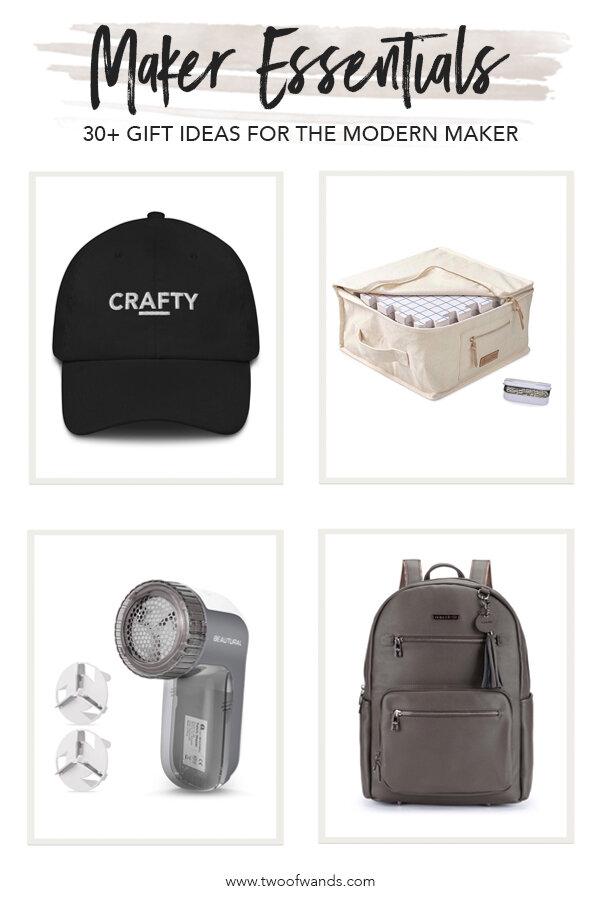 Check out Part 1 of the gift guide for self-care items here.