Wood paneling has come a long way! If you're looking for a modern take on this stylish accent, today's post is for you. From painted panels that create a clean-lined background to sleek walls of rectangular forms, this classic interior flourish has gotten a fresh update. The 20 rooms that follow are filled with modern wood paneling. After soaking up the design inspiration, you just might be motivated to add some paneling to your own abode…
A Modern Spin on Wood Paneling
What makes wood paneling modern? Sometimes it's the shape of the panels. Sometimes it's the finish. And other times, it's how you design the rest of the room! For a new approach to wood paneling, you don't need to completely redo your interior. In fact, even earthy planks that evoke a cabin feel can take on an updated look when the room is filled with modern furnishings. [photo from West Elm]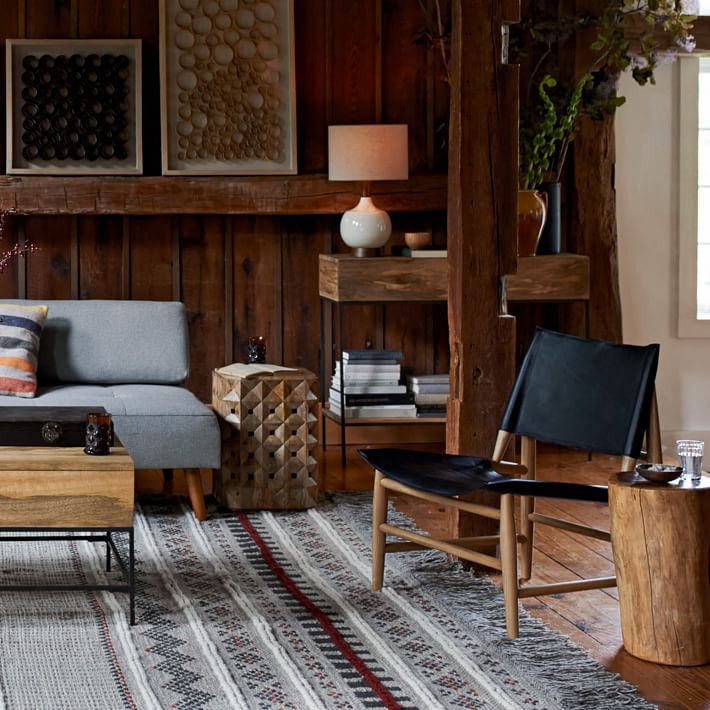 Speaking of cabin style, this living room has it in spades, thanks to unfinished wooden panels. Modern furnishings create a look that's as on-trend as it is rustic. [from Lonny]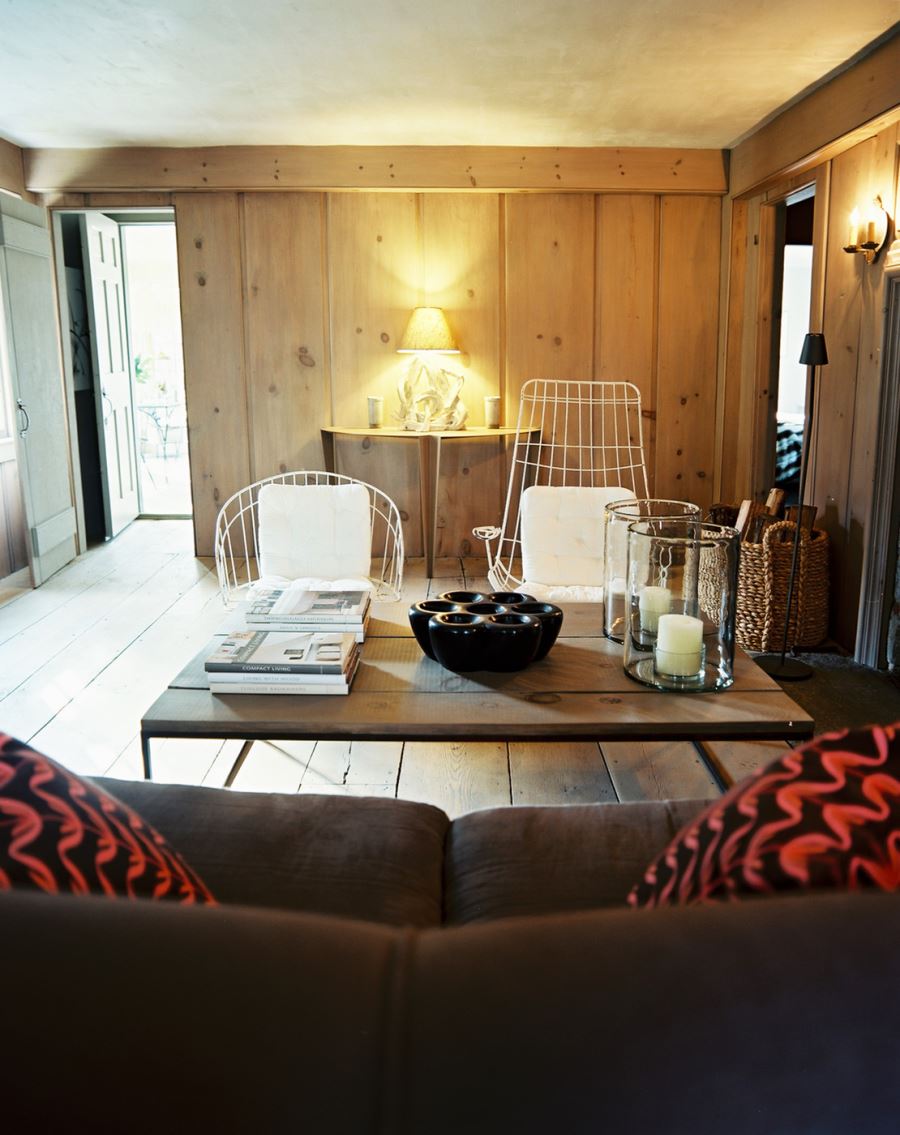 Another way to put a modern spin on wood paneling: horizontal planks! The Eagle Harbor Cabin in Michigan's Upper Peninsula creates a contemporary feel with wooden panels segmented by vertical strips. [from FINNE Architects]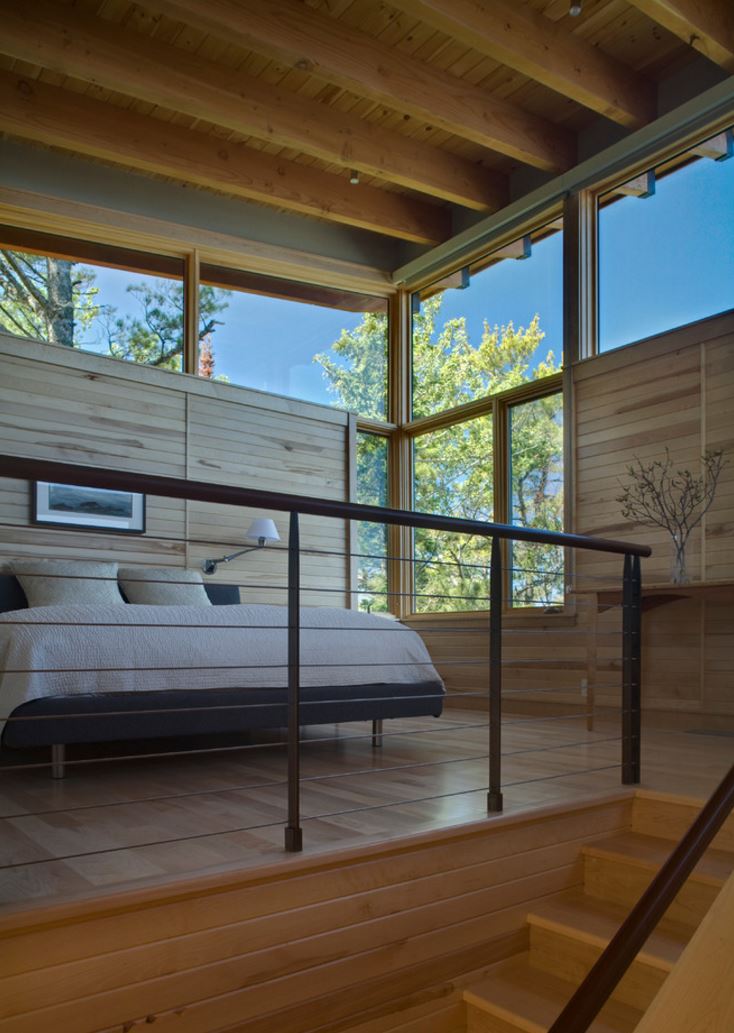 This beachy bedroom is contemporary and low-key. Wooden paneling creates a sleek touch, as well as an eye-catching contrast to the white walls. [from Lonny]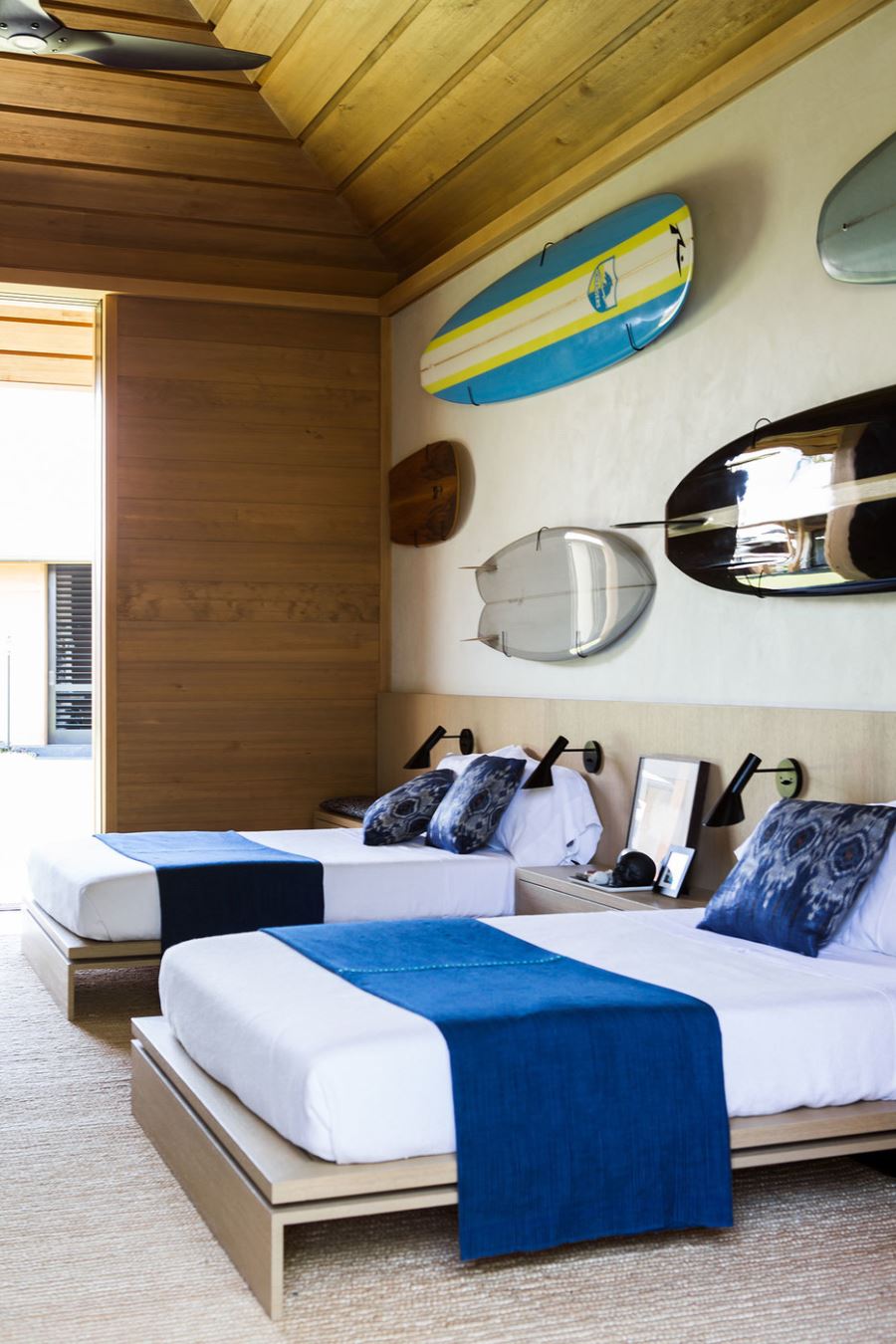 Speaking of contrast, wooden paneling doesn't have to cover the entire wall. In fact, one might argue that it creates an even stronger statement when only taking up a portion of the space. The wall below was enhanced with wooden flooring! [from Jagoda Architecture]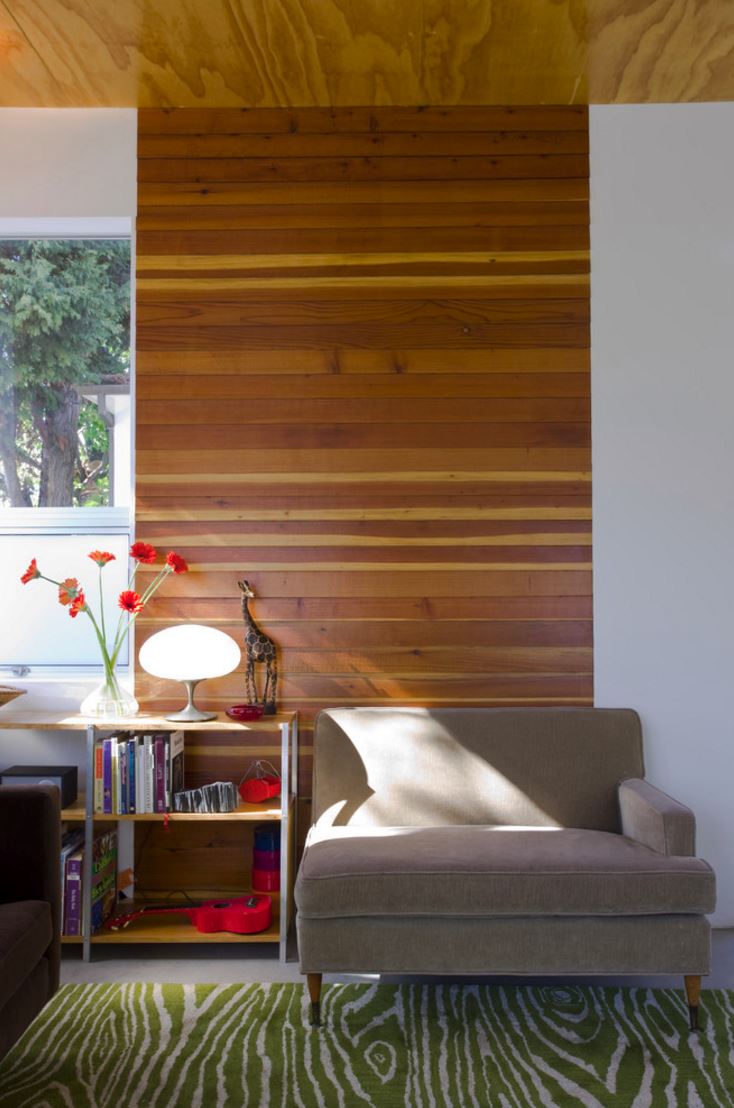 Oak shiplap creates contemporary style in a kitchen featuring white walls and cabinetry. Backlighting on the backsplash beautifully illuminates the wooden panels. [from David Wilkes Builders]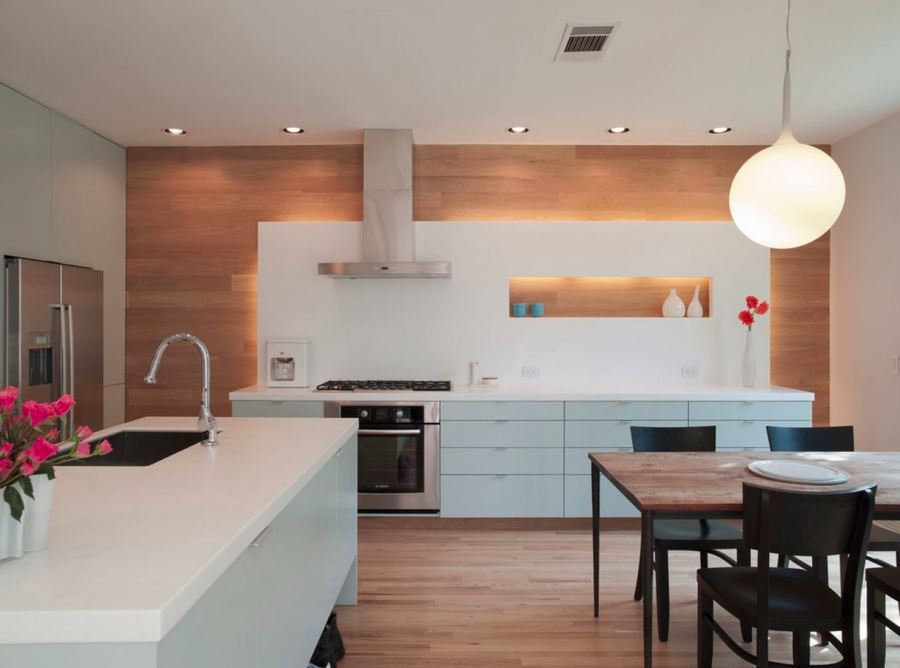 Don't hesitate to incorporate wooden paneling into a space that already features a wall material such as brick. Create a unified look by painting the entire room one color (such as white). Leave the paneling unpainted for a pop of earthy modern style. The redwood paneling below is stunning against the bright white of the walls. [from Studio Schicketanz]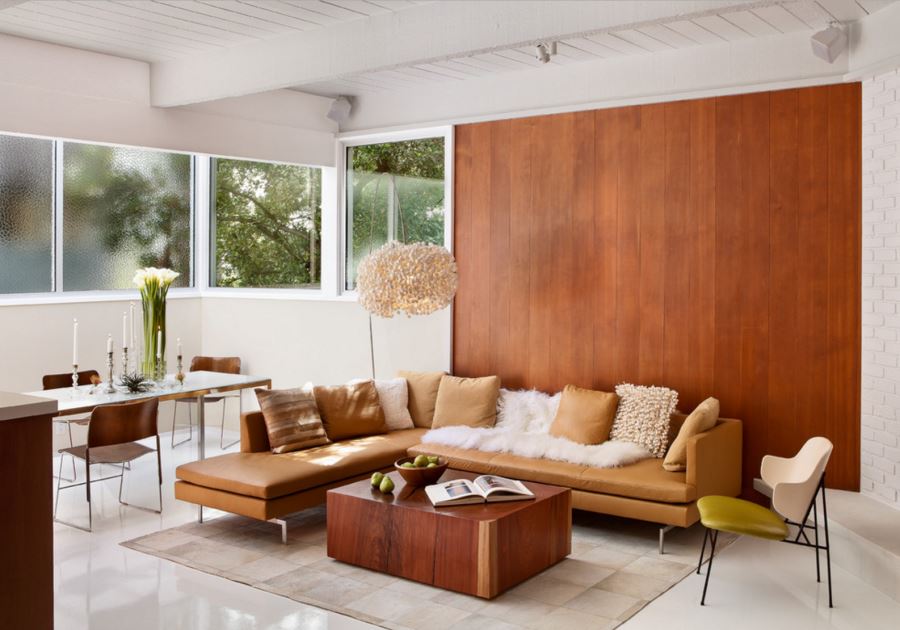 Cedar paneling adds a warm touch to this contemporary bathroom by AT6 Architecture: Design Build: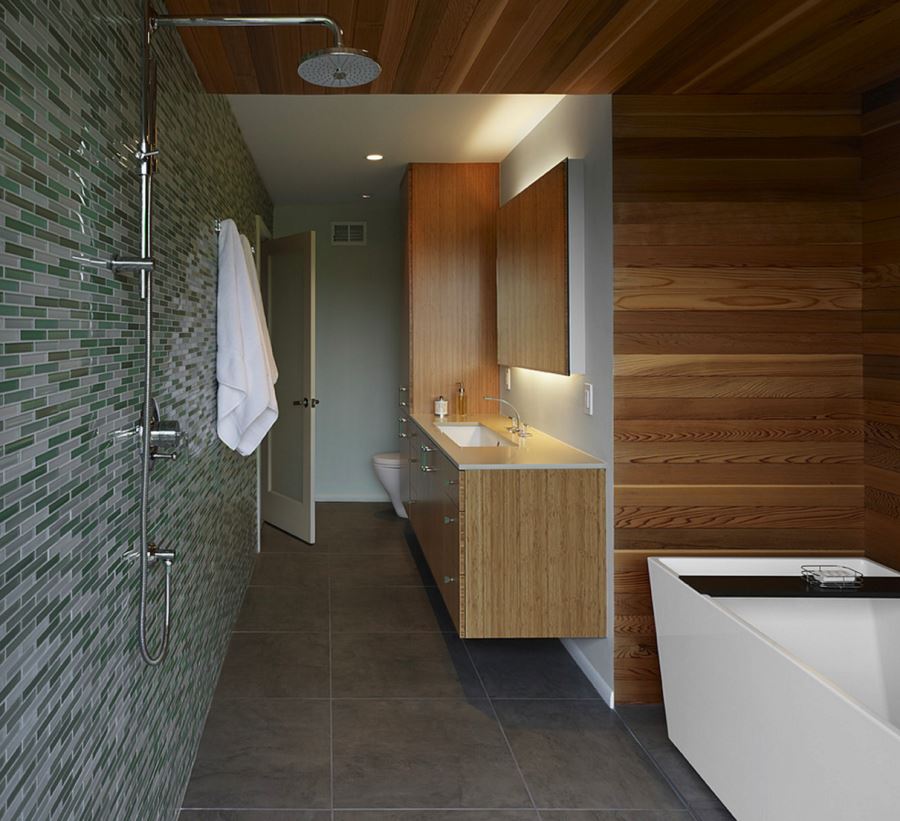 Adding wood paneling to your home doesn't have to be expensive! If you're willing to put in the time, you can create a custom paneled look, DIY-style. Check out a handy tutorial for a stained wooden wall at A Beautiful Mess: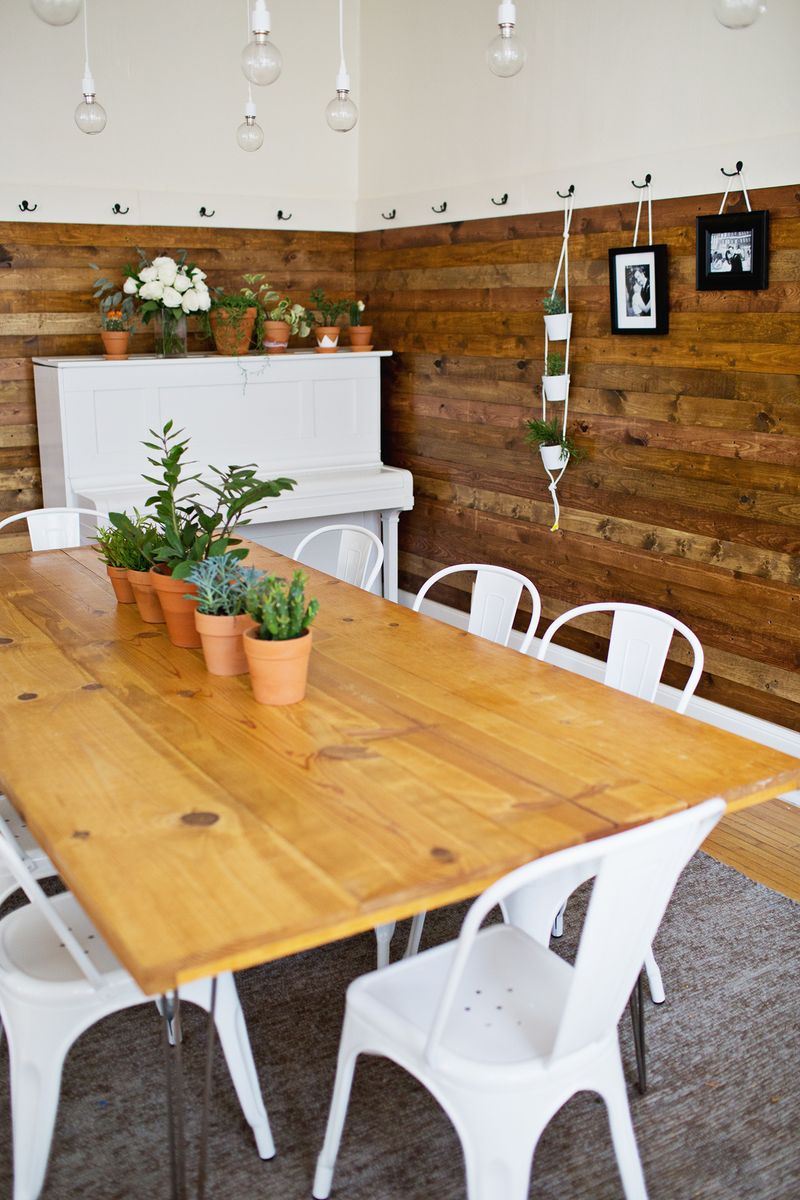 Painted Panels
Putting a fresh coat of paint on a wall of wooden paneling instantly creates a clean look that channels modern style. White is a great option for a crisp background. [photo from West Elm]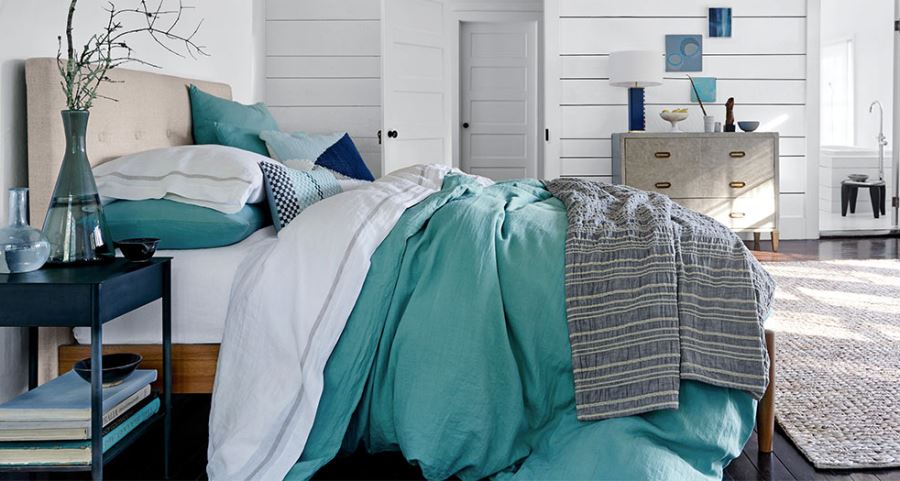 Neutral tones are a good fit for wooden panels, as shown in the cream-hued room below. Even outdated paneling (or faux wood paneling) can be given a modern look with a new coat of paint. [photo from West Elm]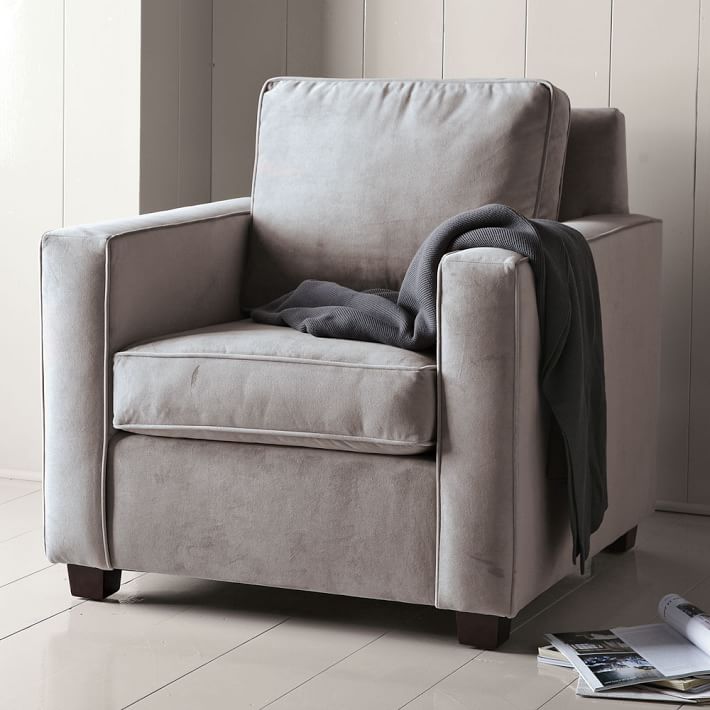 For a bold contrast, opt for a coat of black paint on a paneled accent wall. When the rest of the room is white, the combination is a powerful one, especially if you paint the window trim black. [photo from CB2]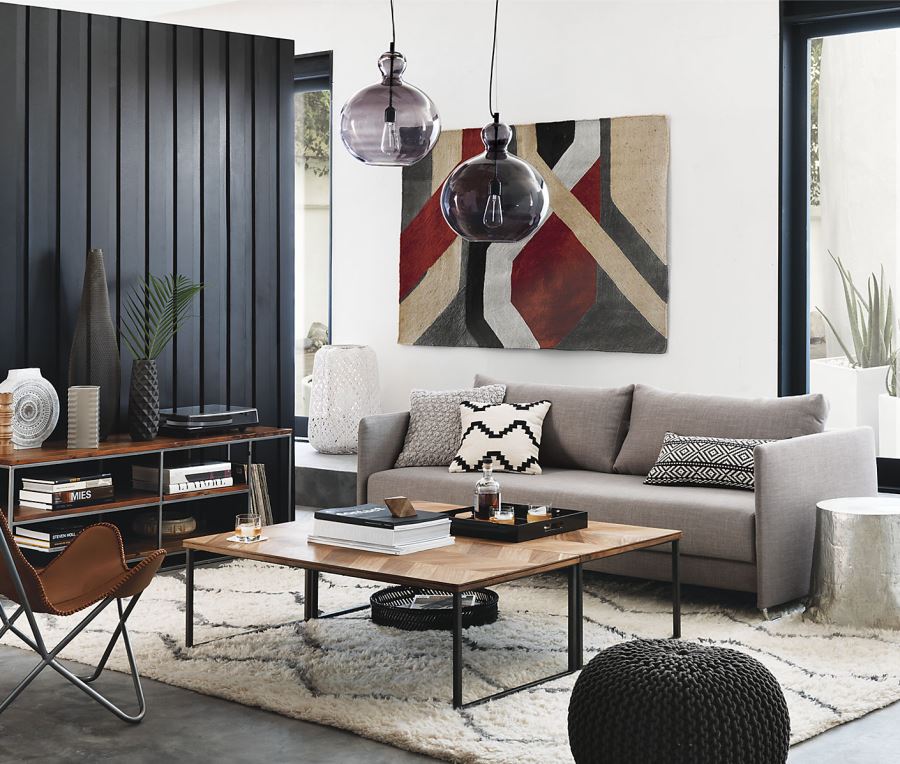 Wide planks painted in a dark tone also create a sense of modern style, especially when pops of white add bright accents to the room. [from Lonny]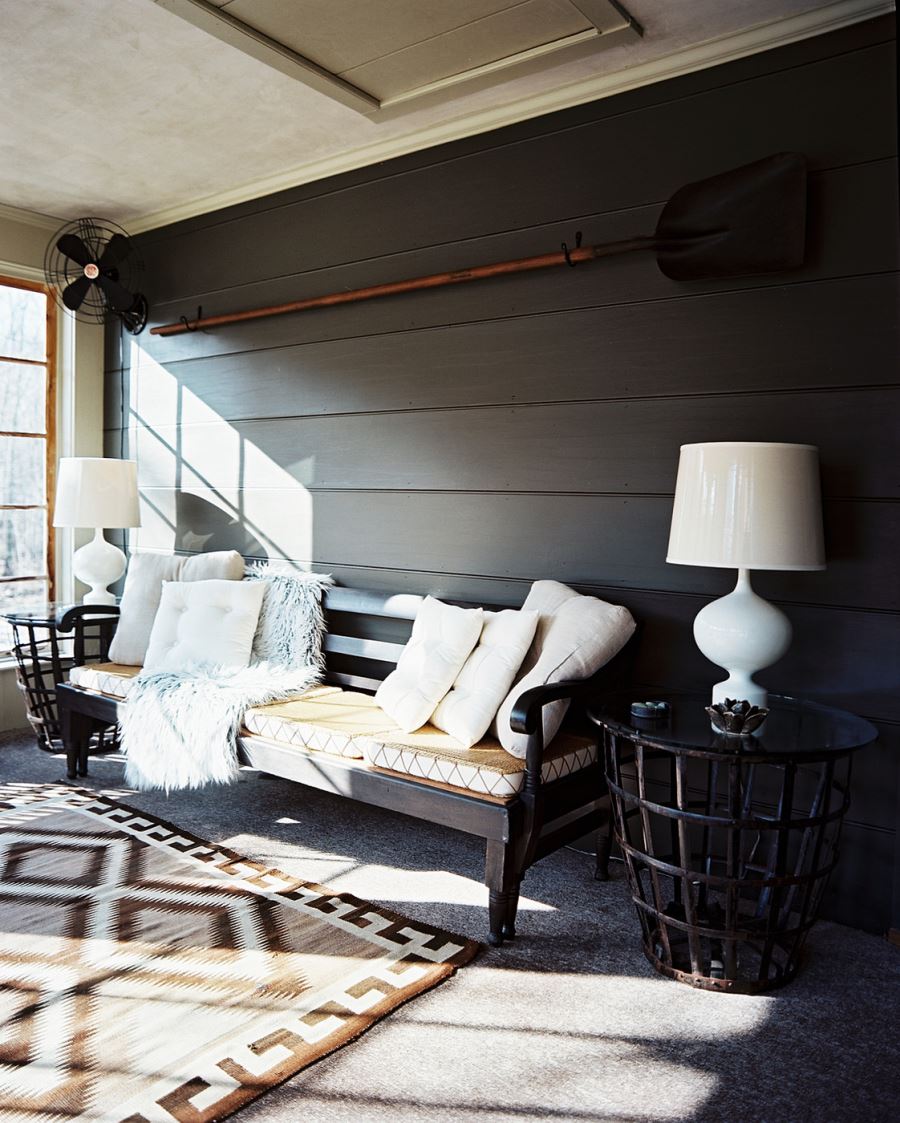 In addition, you can use paneling to add depth and contrast. In the space below, vertical planks of wood in grey create a cool-toned accent that beautifully complements the bluish walls. [photo from West Elm]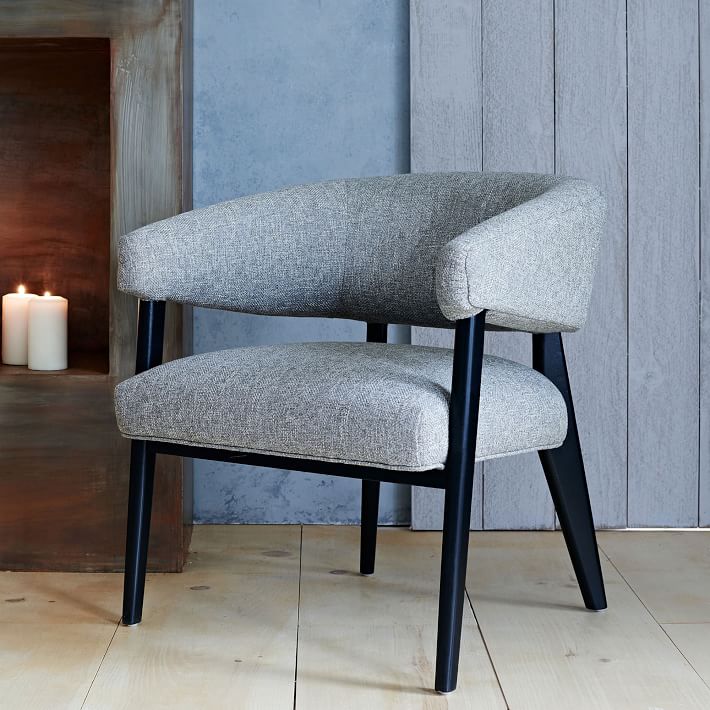 Unique Paneling Ideas
Ready to explore wood paneling ideas that go against the grain?! For a dash of unexpected style, opt for horizontal wood paneling, and don't be afraid to shake things up with thin panels rather than wide ones. These subtle variations are a fun take on traditional planks. [photo from West Elm]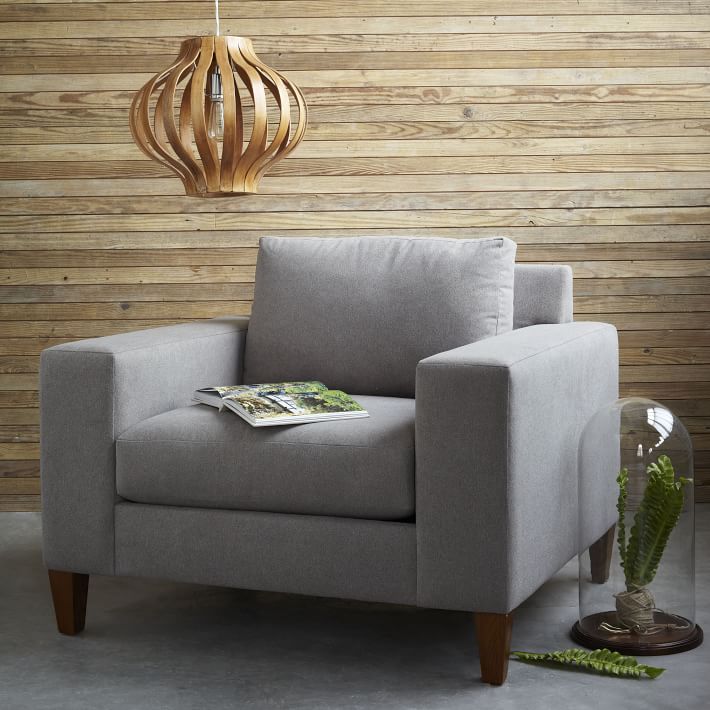 The same goes for thin vertical wooden paneling. Bonus points if the paneling travels from the ceiling to the walls and down to the floor! [from Studio William Hefner]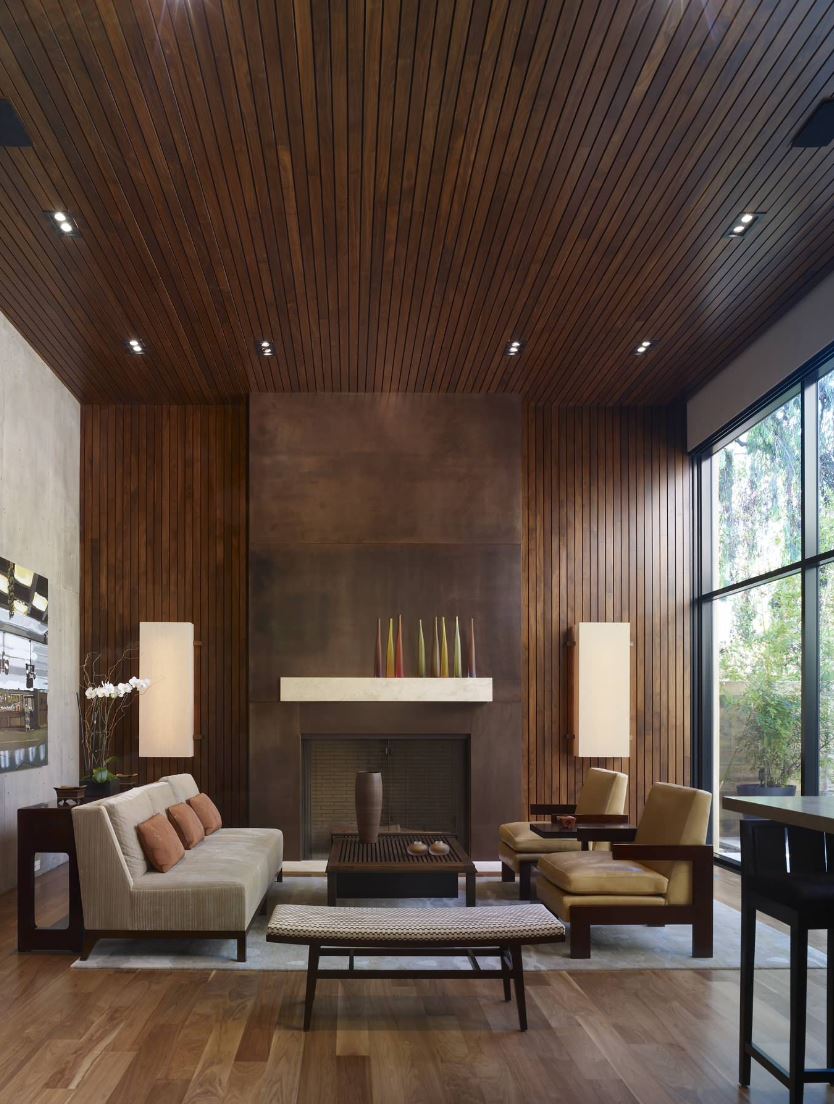 Get creative with your paneling. Whether you divide the wall into sections of panels or create designs with planks of wood, the clean-lined possibilities are endless! [photo from Crate & Barrel]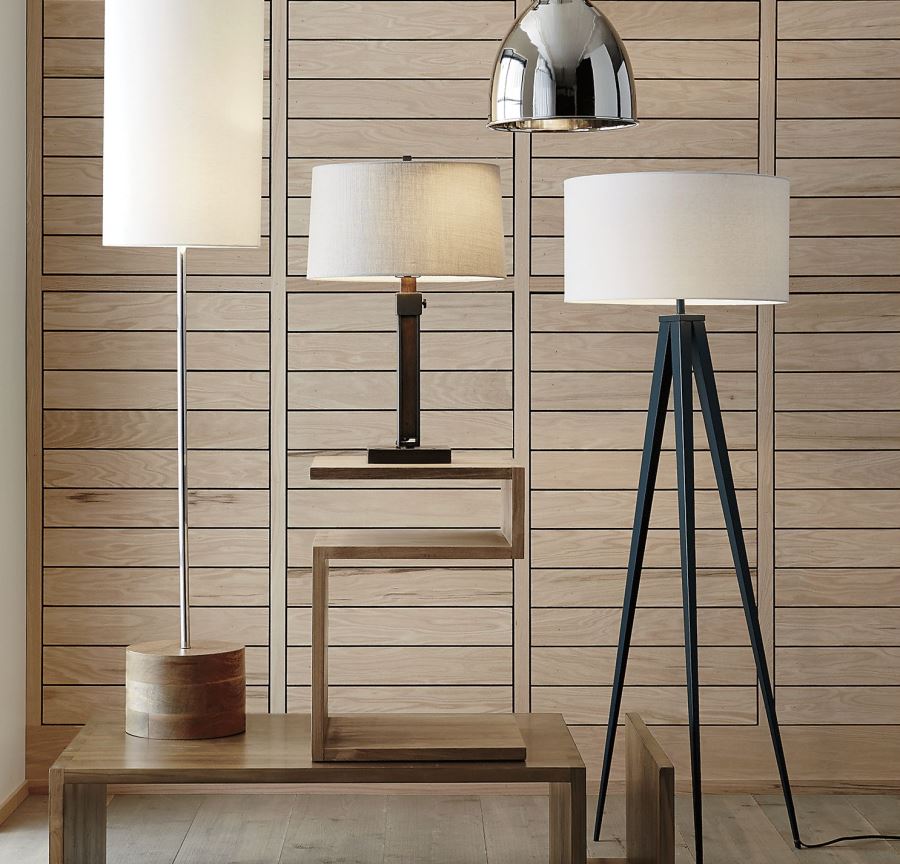 Large rectangular panels add a sleek, modern touch to any room, as shown by the fireplace wall below. With fewer lines and segments, the grain of the wood really takes center stage. [from David Howell Design]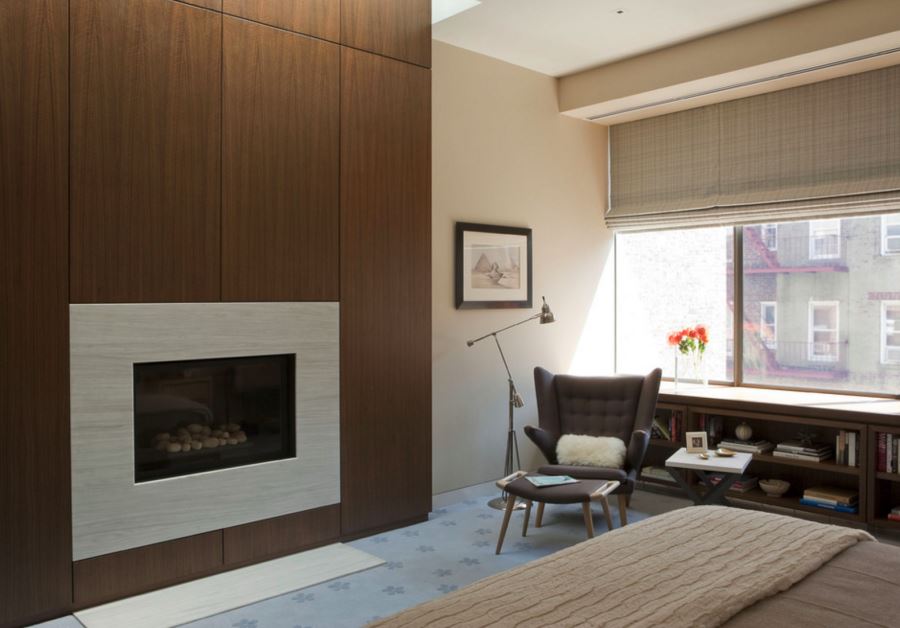 Next we see custom-made Sapele wood panels, horizontally oriented to create a modern look. [from Dick Clark & Associates]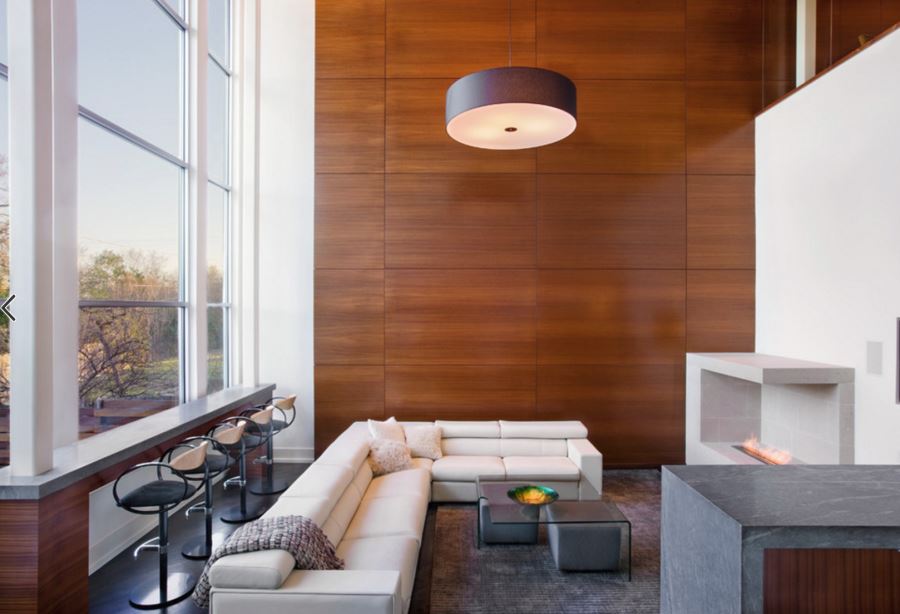 Don't forget that you can stain your paneling a dark color for a dramatic effect! This technique is helpful in spaces that are in need of contrast. In the room below, the walls add depth and dimension with the help of a dark stain. [photo by Paul Finkel for CG&S Design-Build]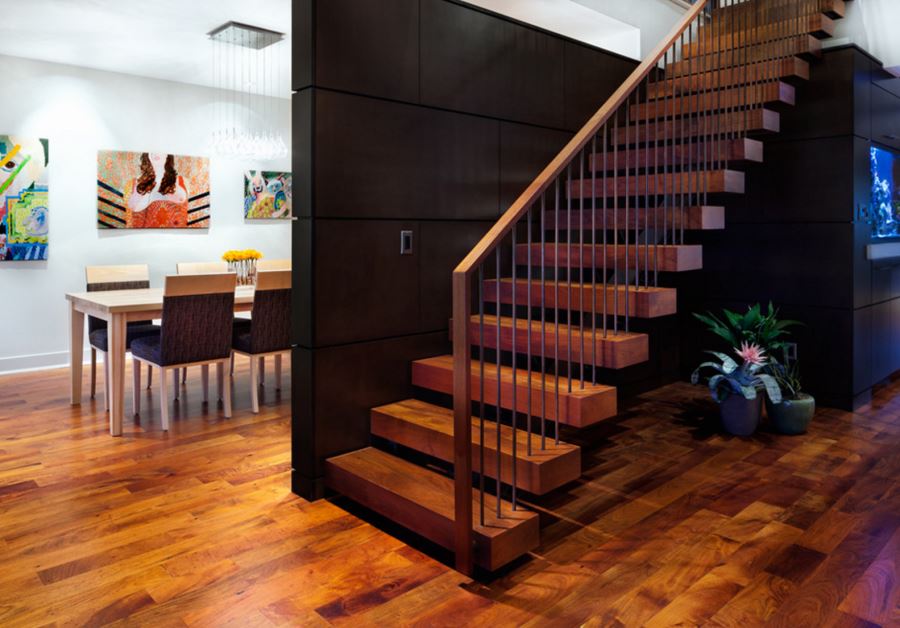 When it comes to wooden paneling, do you prefer an unfinished look, a warm glow, a dark stain, or painted planks? Share your thoughts by leaving a comment below…
You're reading 20 Rooms with Modern Wood Paneling, originally posted on Decoist. If you enjoyed this post, be sure to follow Decoist on Twitter, Facebook and Pinterest.