Metallics are undeniably a hot trend in home design and they continued their stay in the 'hot trends' chart for a few seasons now. While brass and stainless steel definitely find more space in the modern kitchen, the warm allure of copper is not something to be ignored either. The last few years have seen a growing interest among homeowners and designers to turn towards copper to revitalize a kitchen space and give it that inviting and glittering allure. From the classic kitchens that embrace styles such as farmhouse and rustic to contemporary delights that are sleek and stylish, copper finds place in every kitchen.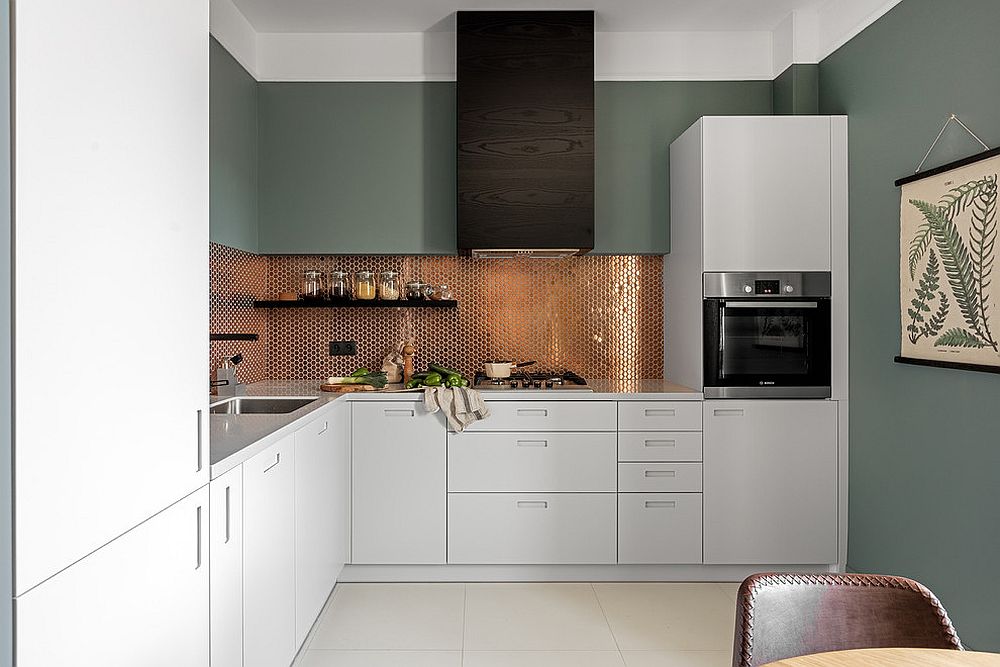 If those shiny copper pots and pans are just not enough to quell your thirst for copper in the kitchen, then a dashing copper backsplash is a great way to add more of this cozy metal! Copper backsplashes do require some care, but they age beautifully and give your kitchen an even more charming appeal with time. Sometimes sensational and seemingly organic on other occasions, here are 20 kitchens that embrace the beauty of a chic copper backsplash.
Copper Backsplash for Modern Kitchens
There are plenty of ways in which you can craft a striking copper backsplash that gives your kitchen loads of individuality and a striking metallic glint. Copper penny tiles are definitely our favorite among them all as they not only bring goodness of copper along with them, but also provide geo style and a sense of uniqueness. Small hexagonal copper tiles also offer similar perks while larger, square and rectangular pieces offer a more conventional look. In the modern kitchen, you can pick from a range of copper finishes that varies from hammered tiles to salvaged copper sheets and those with a cool, oxidized finish.
RELATED: Kitchen Backsplash Ideas: A Splattering Of The Most Popular Colors!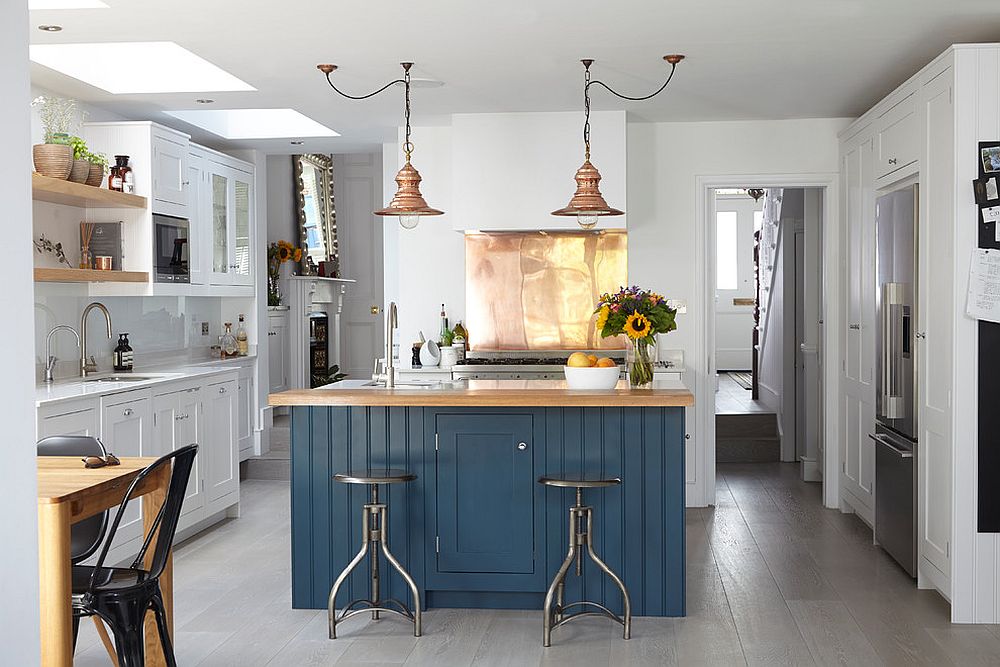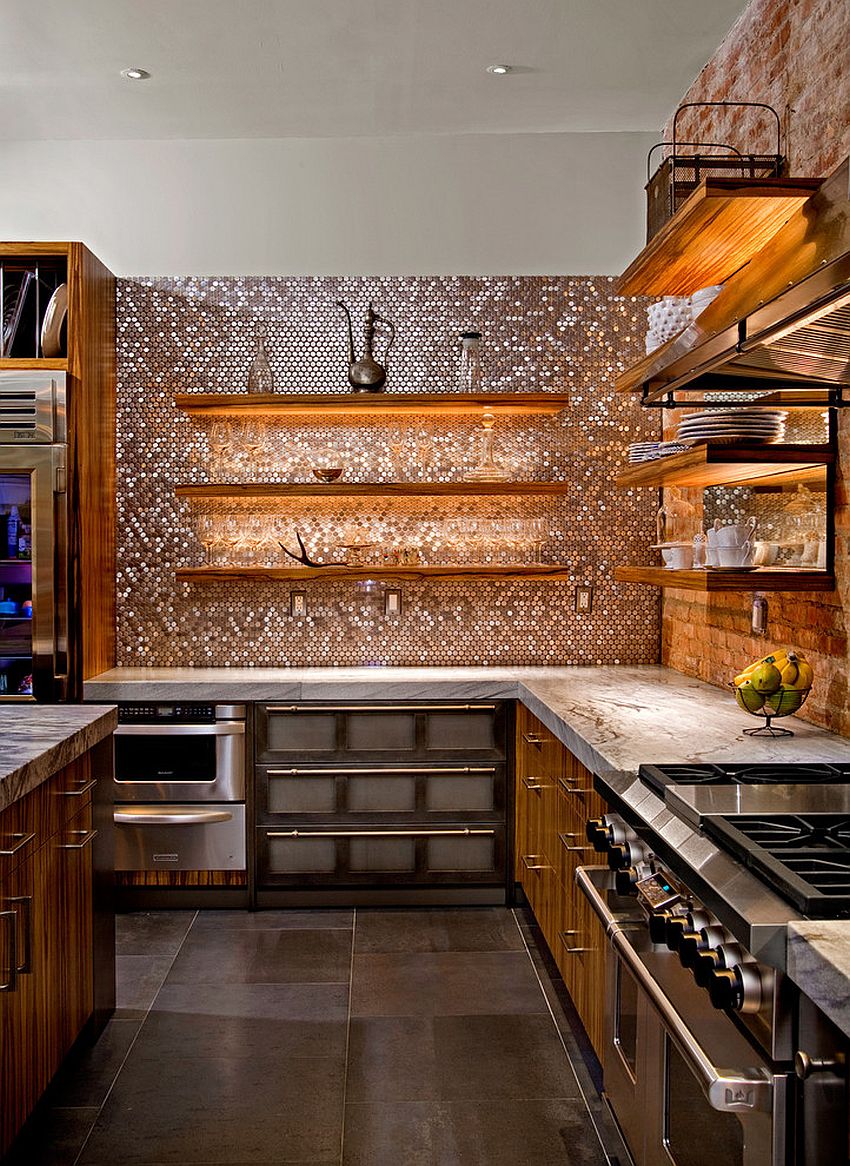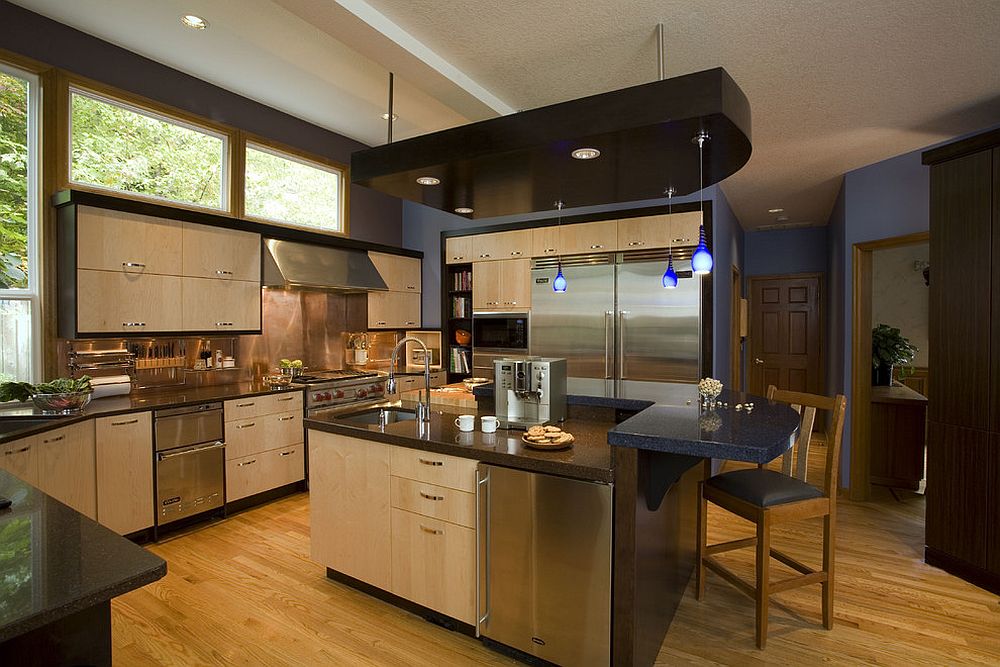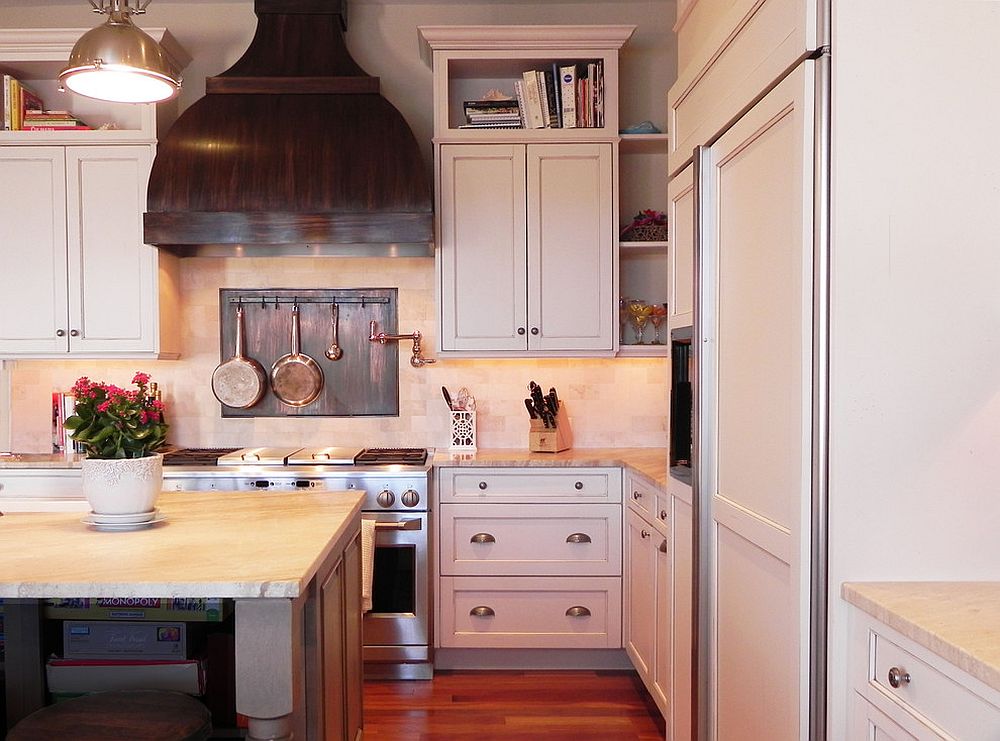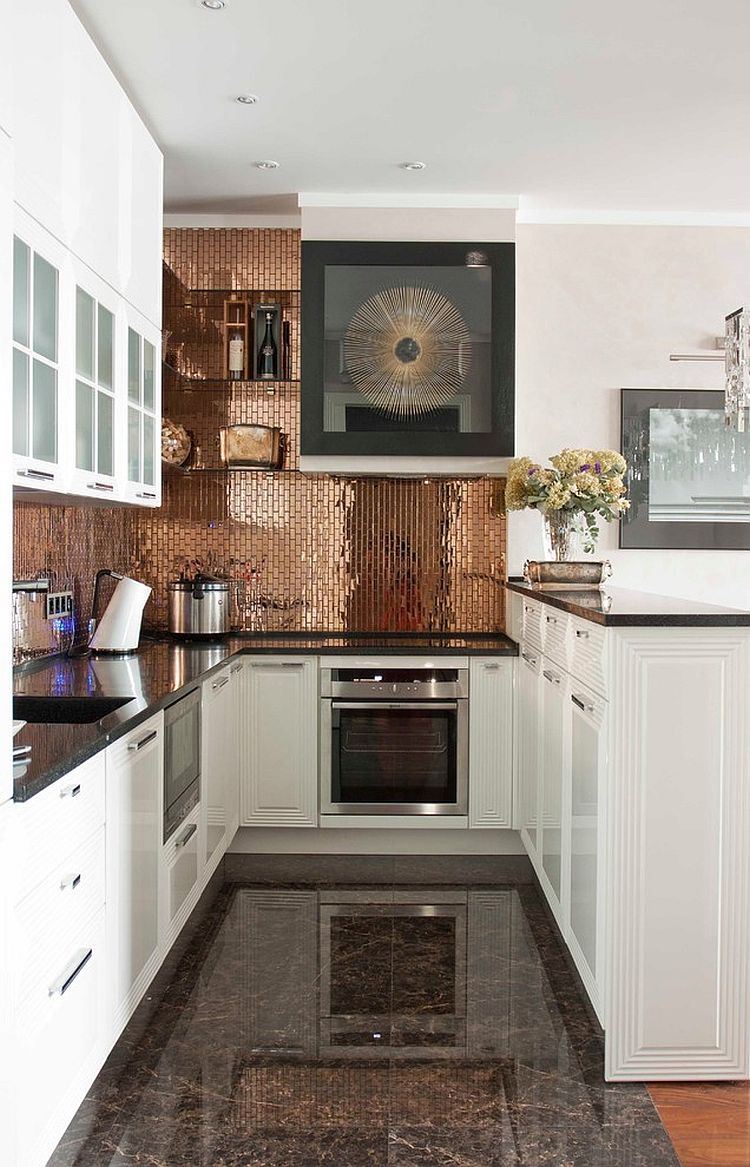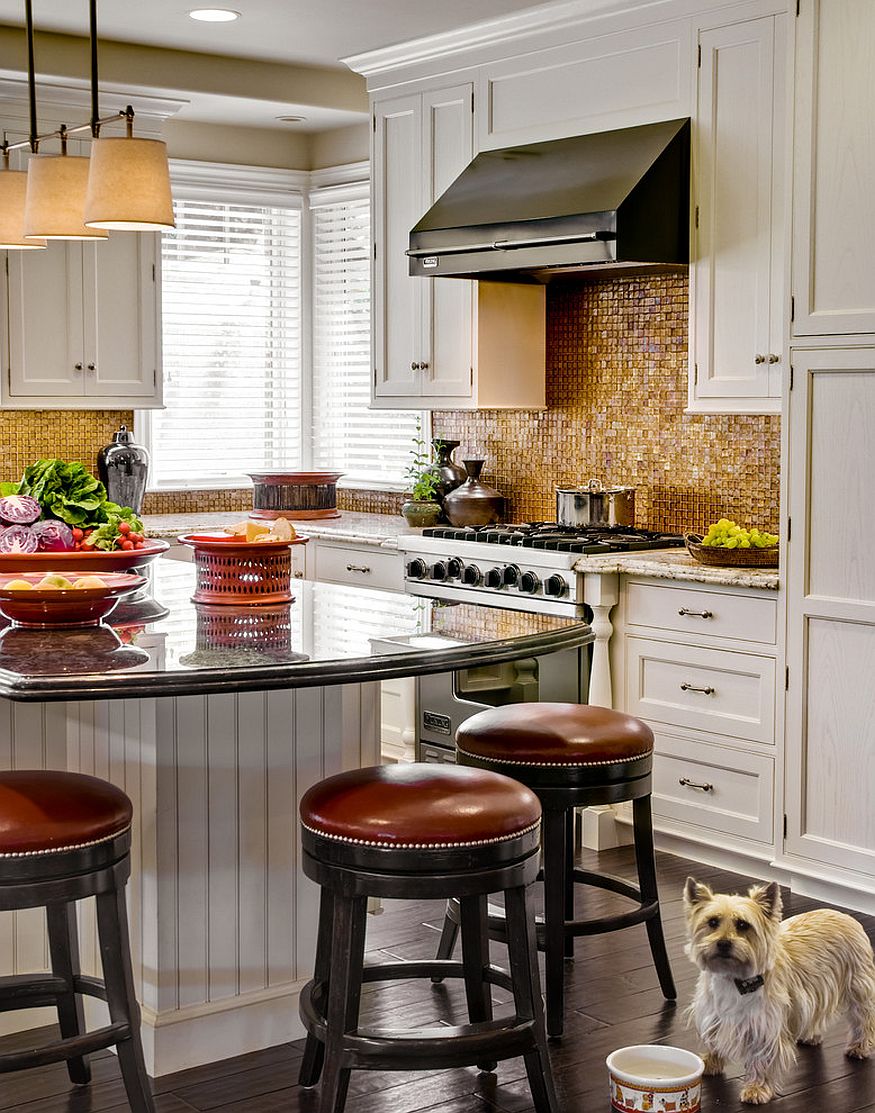 Copper Tile Backsplash
Copper tiles definitely develop a patina with age and if you are not really a big fan of this aspect, then you might as well stay away from copper backsplashes in the kitchen. It is this natural gaining that sets copper apart from brass and makes it such an inherent part of kitchens with styles such as rustic, traditional, farmhouse and Mediterranean. The copper tiled backsplash can either be contained to the small wall behind the stove or you can choose a full-fledged backsplash in metal that covers the entire wall behind the kitchen countertop.
RELATED: 18 Gleaming Mosaic Kitchen Backsplash Designs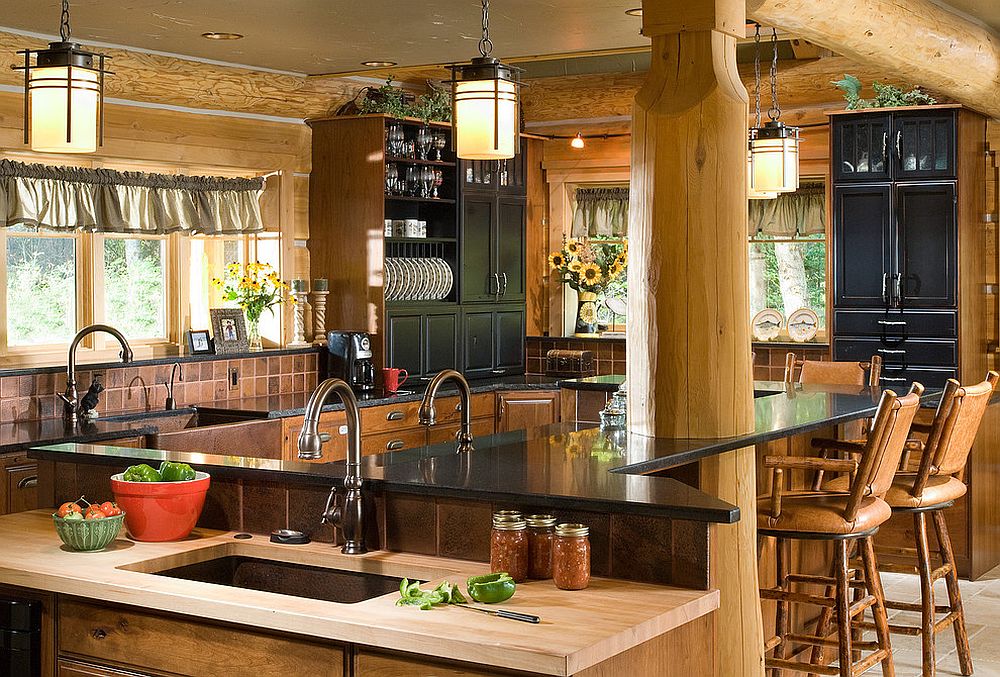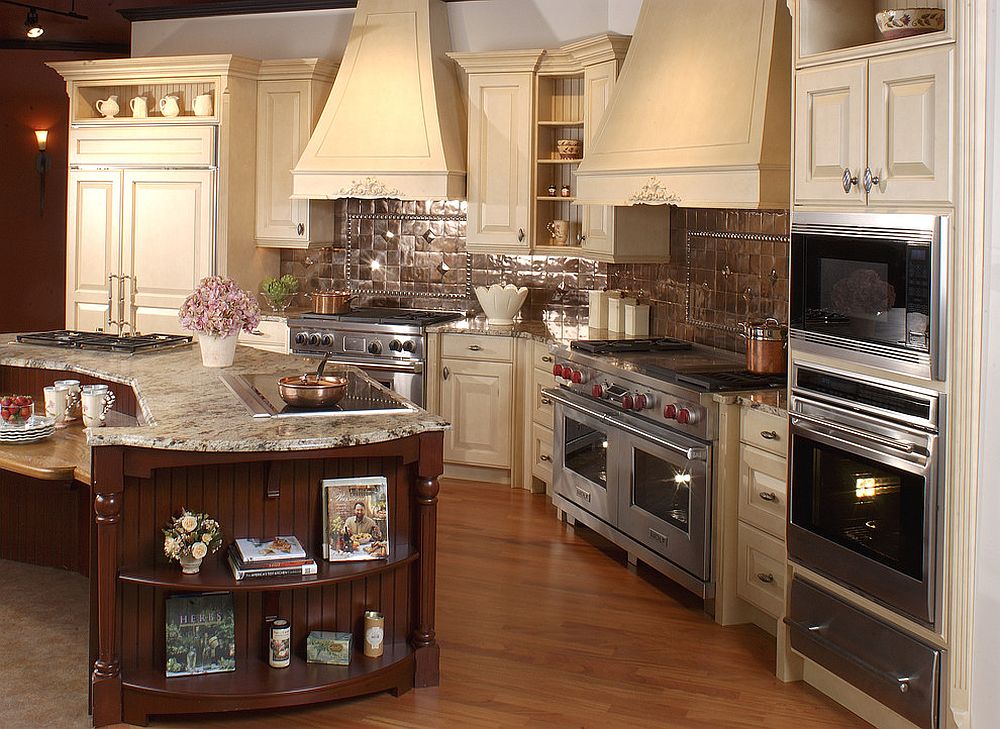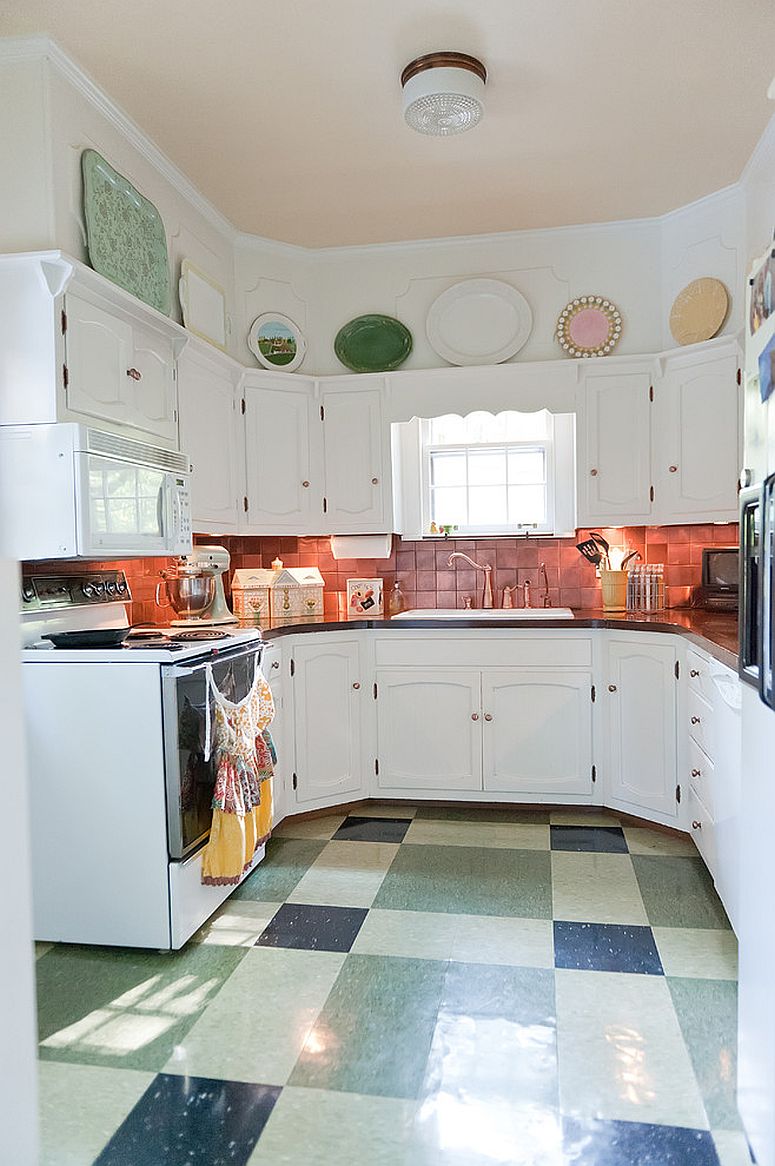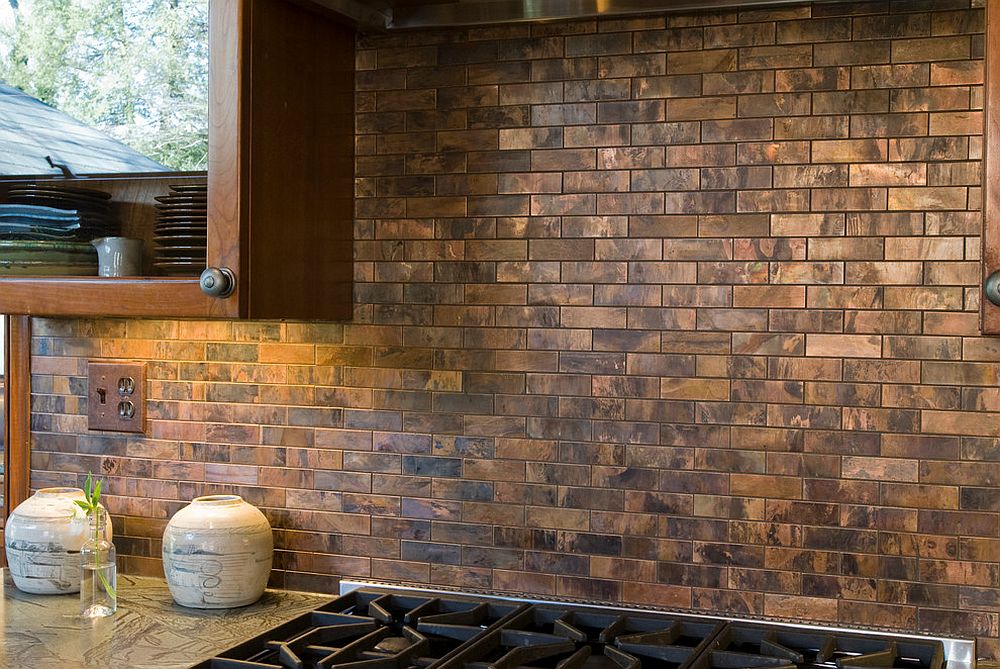 Metallic Glint and Pattern
The copper backsplash in the kitchen is not just about textural contrast alone. Contemporary copper backsplashes can offer a lot more as they usher in pattern that ranges from the simple and uncomplicated squares to ornate tiles that take you back to lavish Mediterranean kitchens. Since copper is so very malleable, it can be beaten into thin sheets that offer a wide range of shapes and motifs. From quilted copper sheets to those smart perforated copper plates that offer a quirky look inside a eclectic kitchen; the options are endless!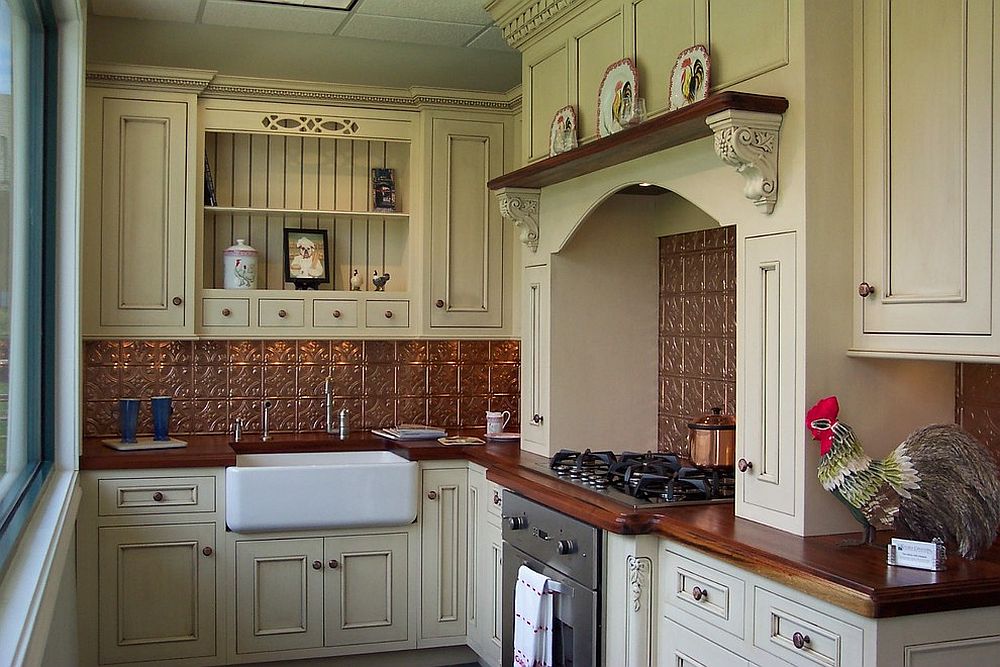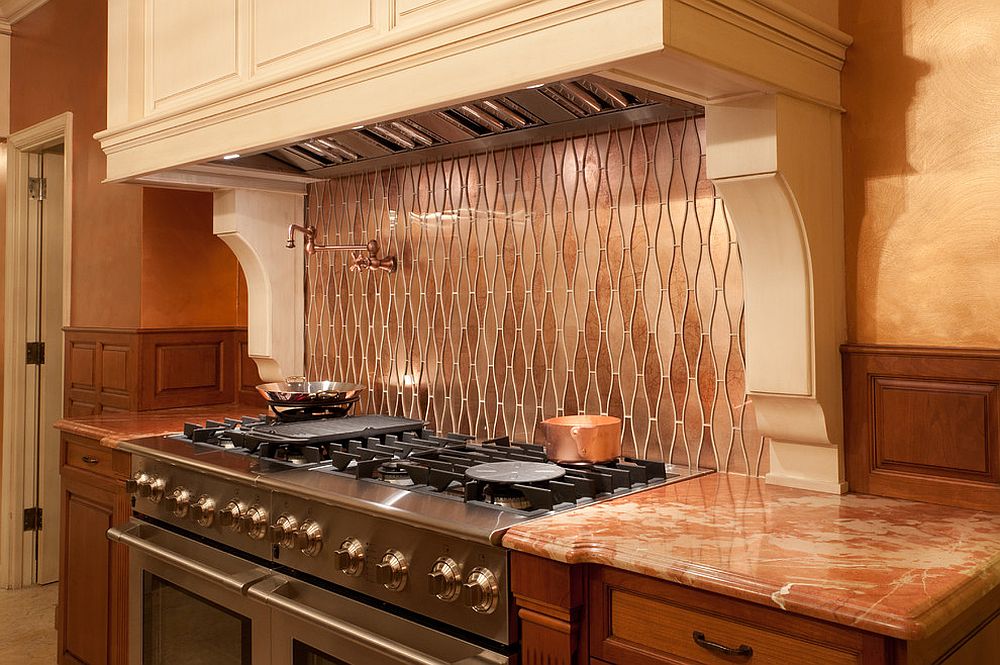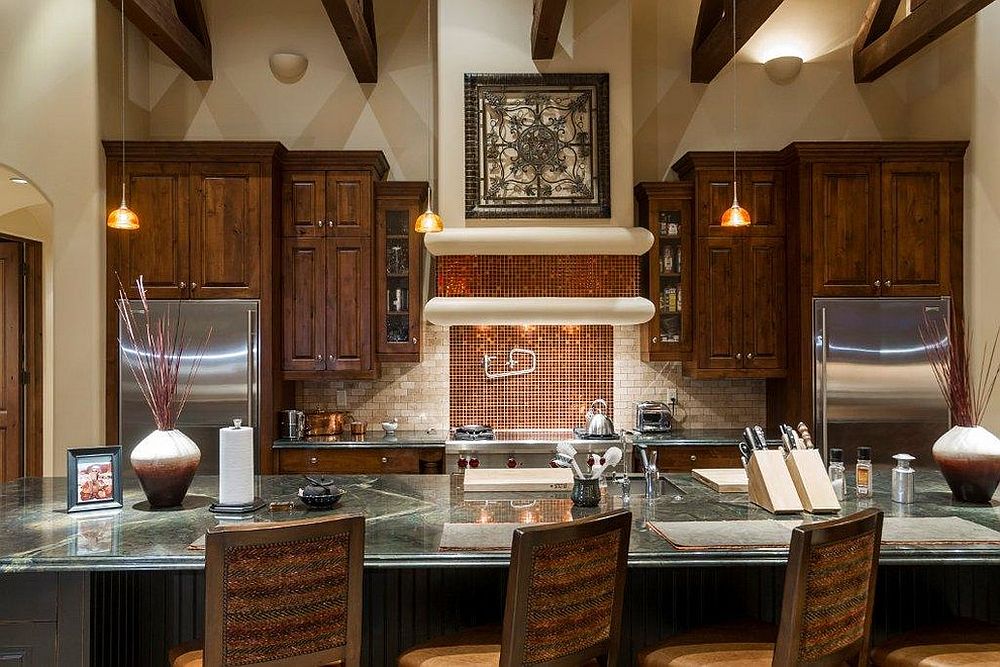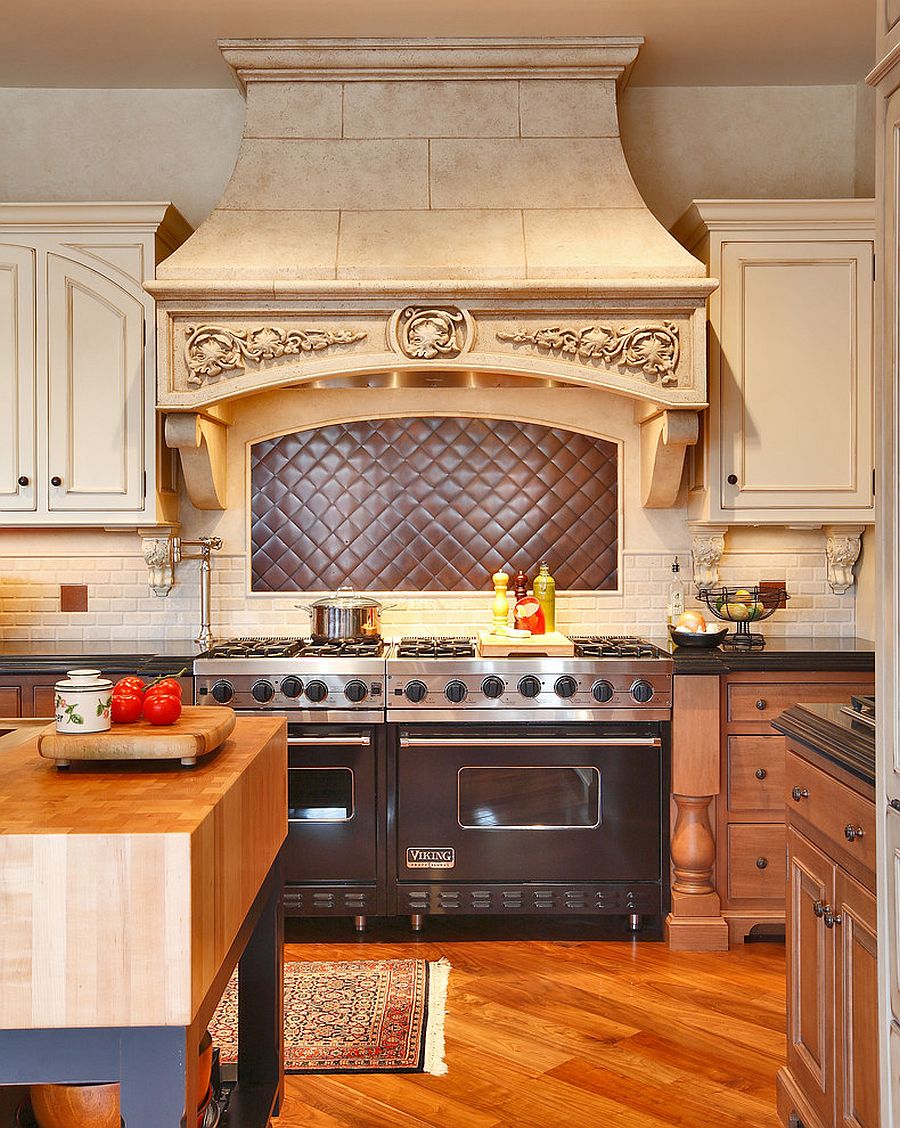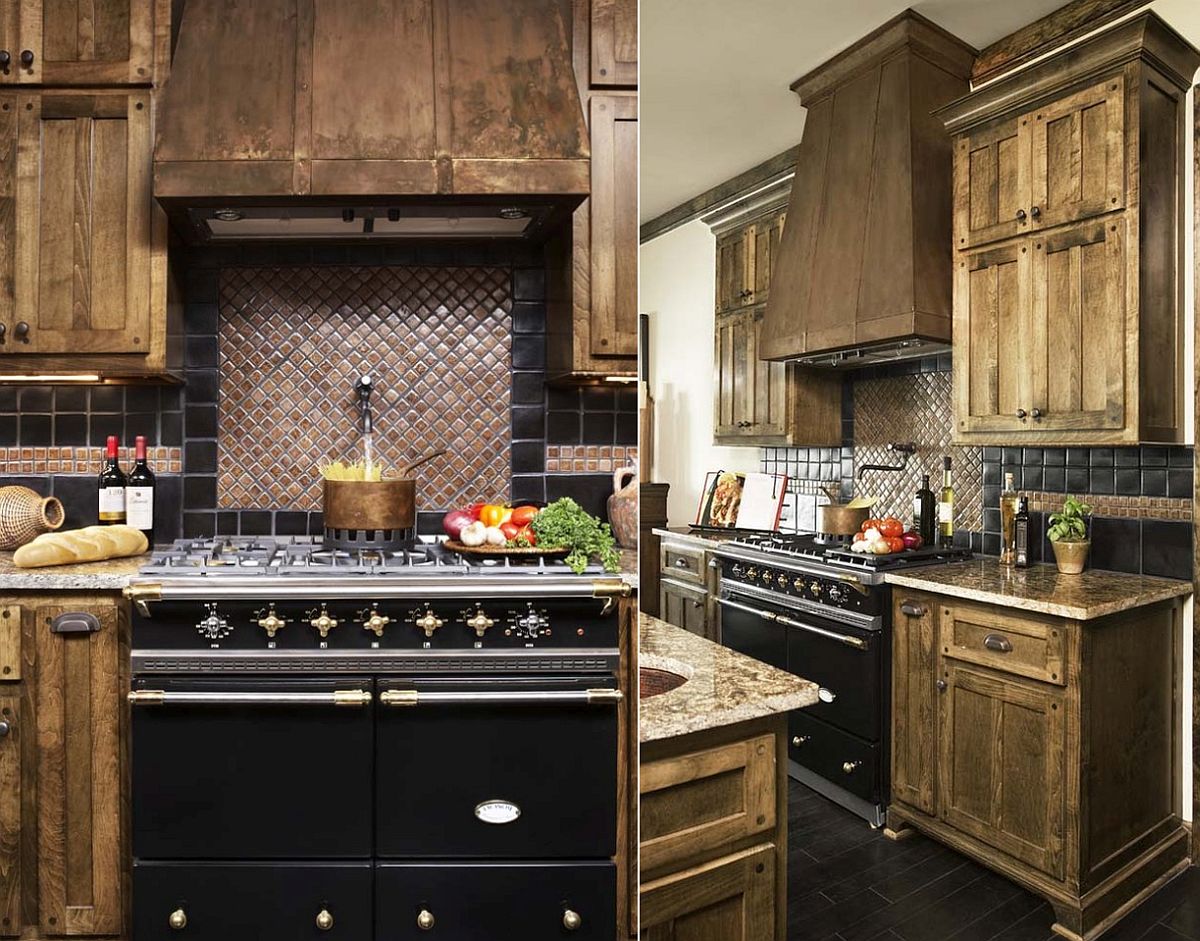 Copper Sheet Backsplash
You do not always need fancy copper tiles and large sheets with carefully crafted pattern to create a stunning copper backsplash in the kitchen. In fact, a simple and plain sheet of copper makes a big difference to the ambiance inside a contemporary kitchen and also plays into the overall theme. Copper sheets are easy to work with and while you might want to check both with local building codes and your architect before you opt for one, the end result is well worth that extra bit of effort.
RELATED: Decorating With Copper: How To Use Copper For Your Home Design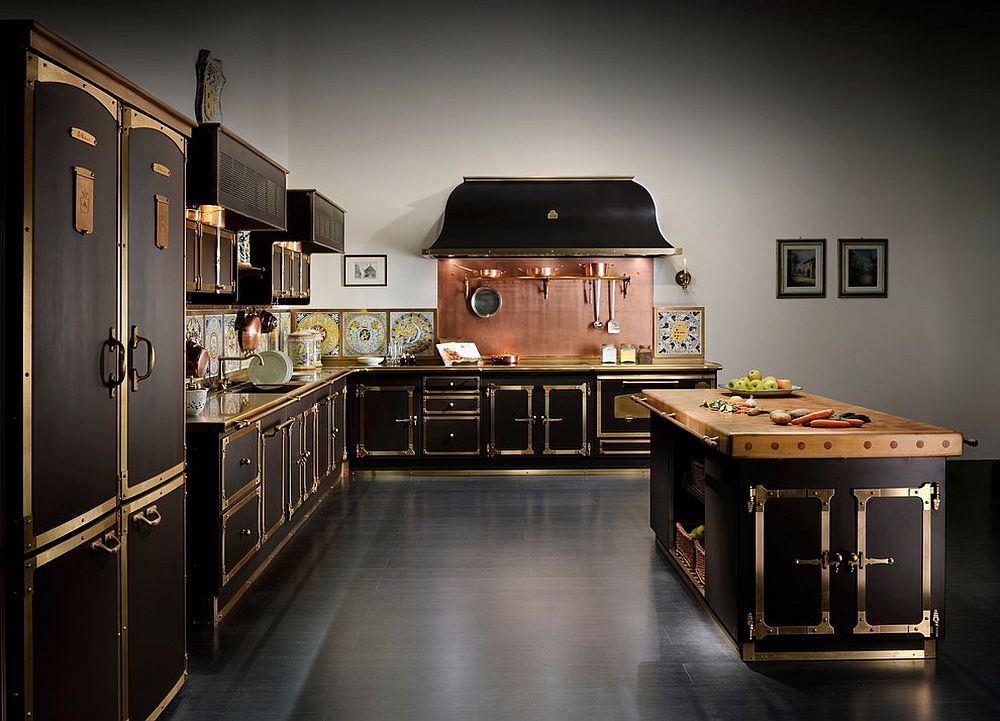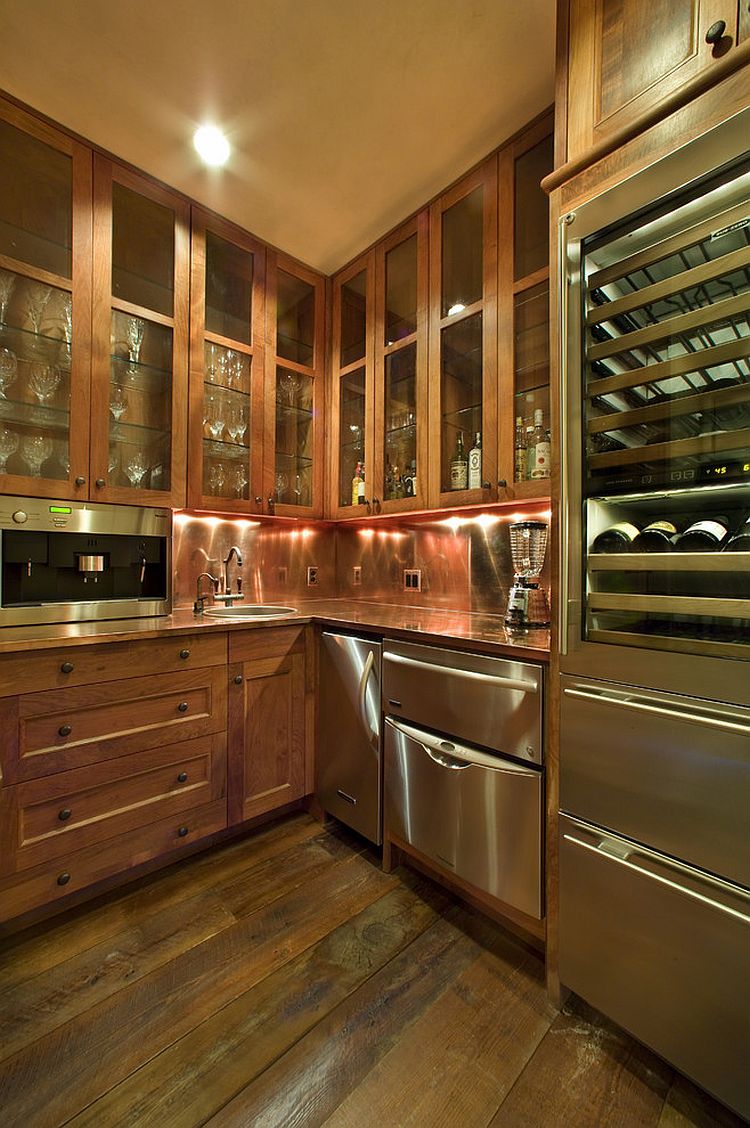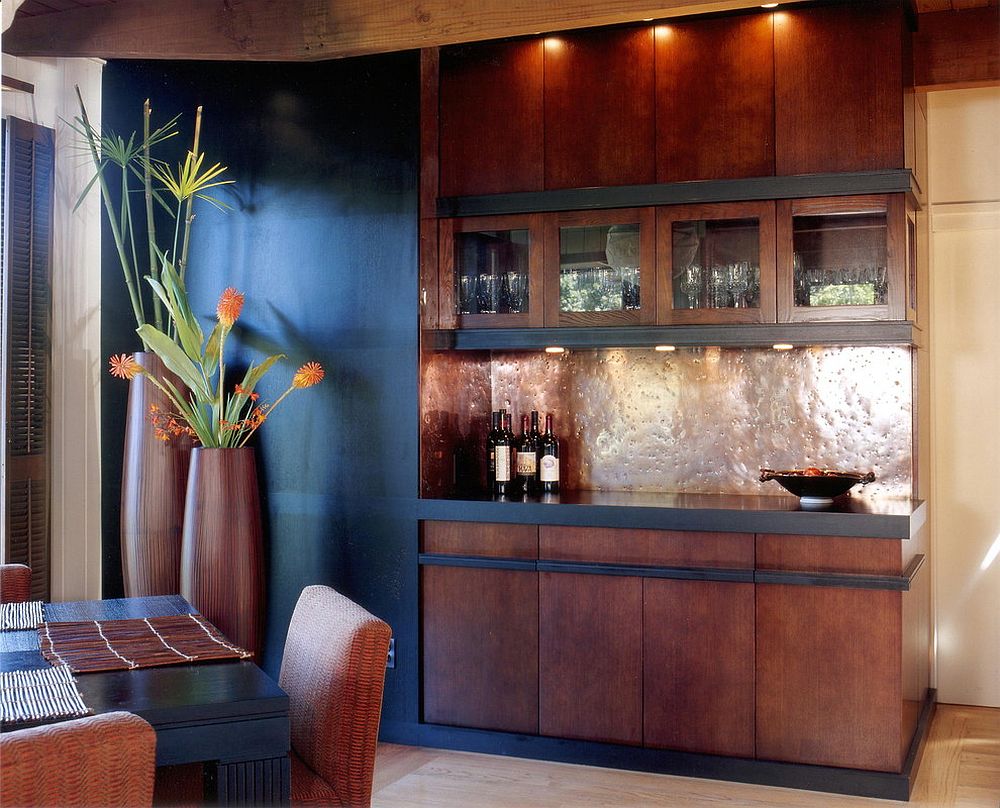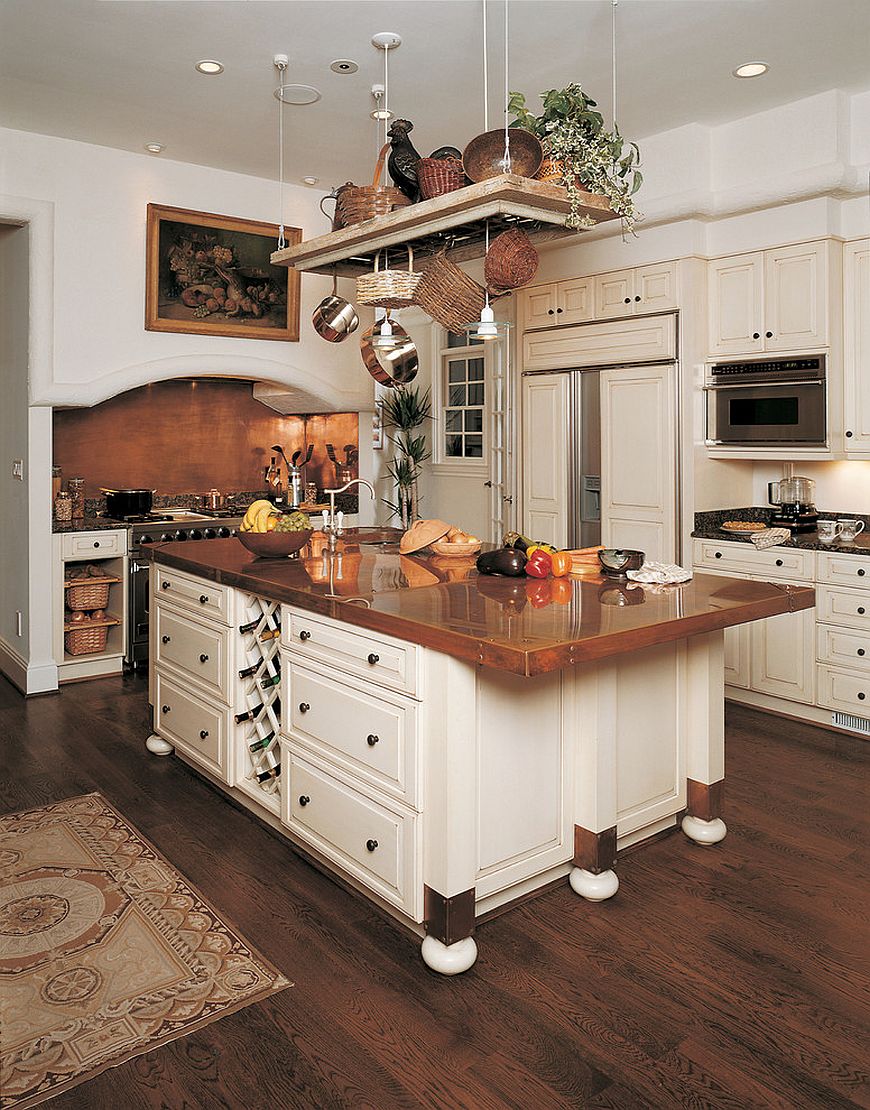 You're reading 20 Copper Backsplash Ideas that Add Glitter and Glam to Your Kitchen, originally posted on Decoist. If you enjoyed this post, be sure to follow Decoist on Twitter, Facebook and Pinterest.