Turning a 1980s country house into a modern barn house that stands out from the crowd and welcomes you in a serene and sensational fashion, this fabulous, renovated residence in Los Angeles was transformed by Rios Clementi Hale Studios. The elegant conversion takes into account both the heritage of the structure, its current needs and tomorrow's design trends as it aims to become a bridge between a lovely past and the ergonomic future. It is slate roof tiles and tongue-and-groove siding of gray-painted cedar that shape the distinct exterior of the home along with a gabled roof and two-story brise soleil.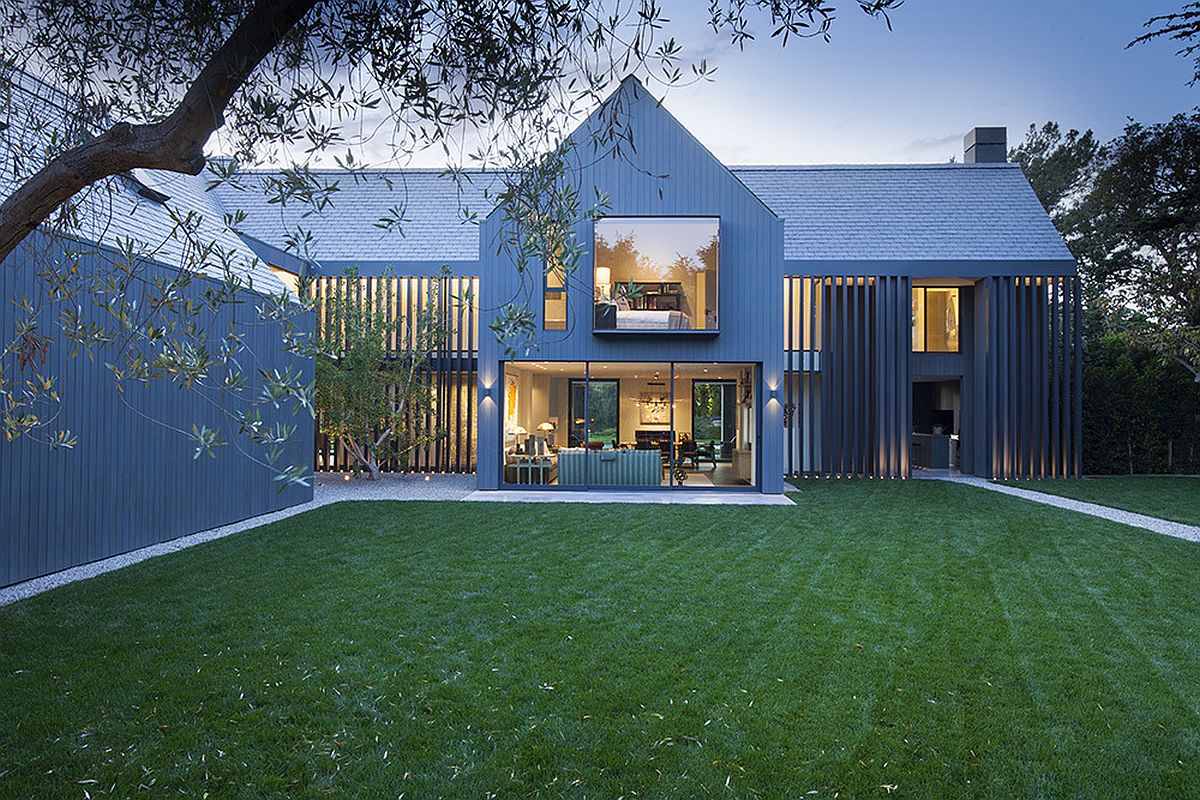 Much of the original silhouette of the house was retained and given a modern upgrade with the reflecting pond, a fabulous bridge and the brise soleil creating a stunning entrance. This image of tranquility is further enhanced as artificial lighting takes over after sunset with the warm illumination fashion an atmosphere of inviting warmth. On the inside it is a neutral color scheme, smartly rejuvenated floor plan, open living spaces and private bedroom that extend this aura of style, harmony and a blend of rustic simplicity with contemporary luxury.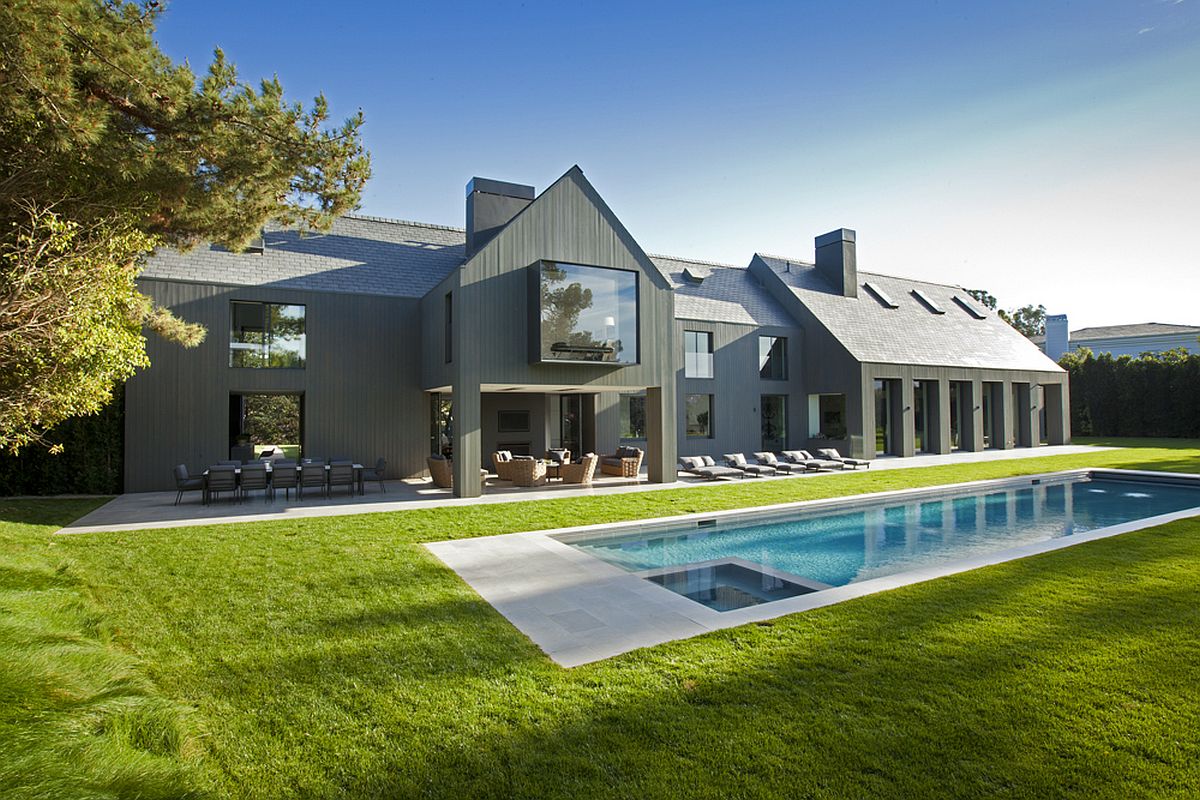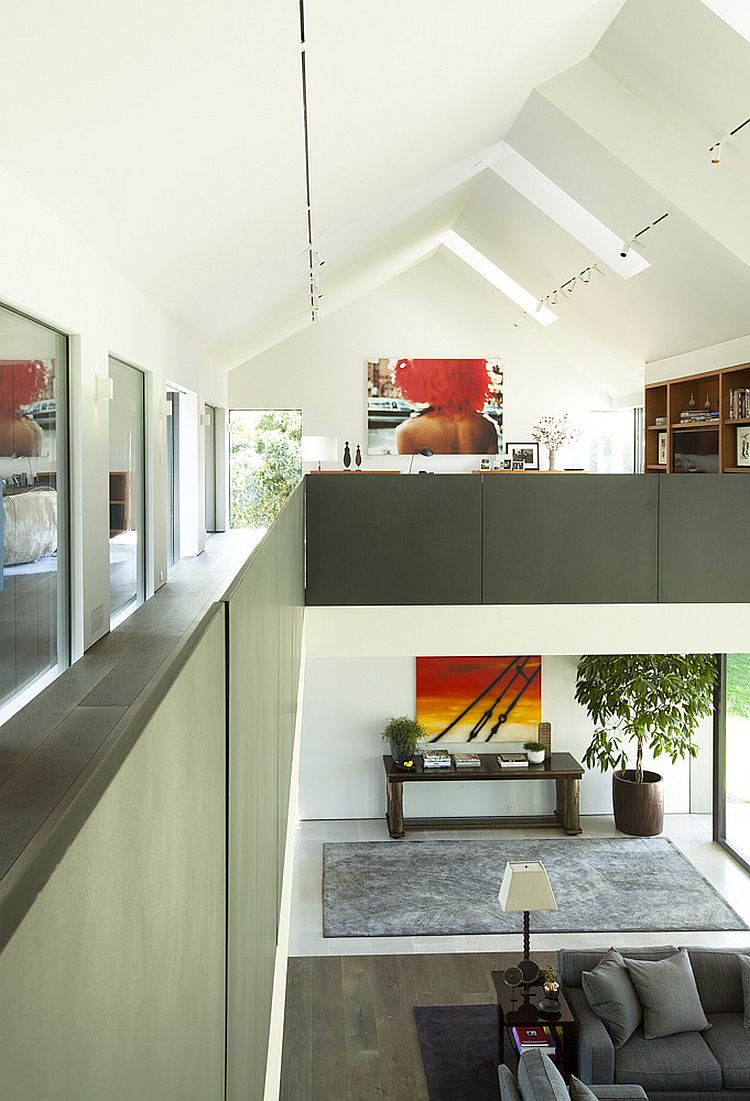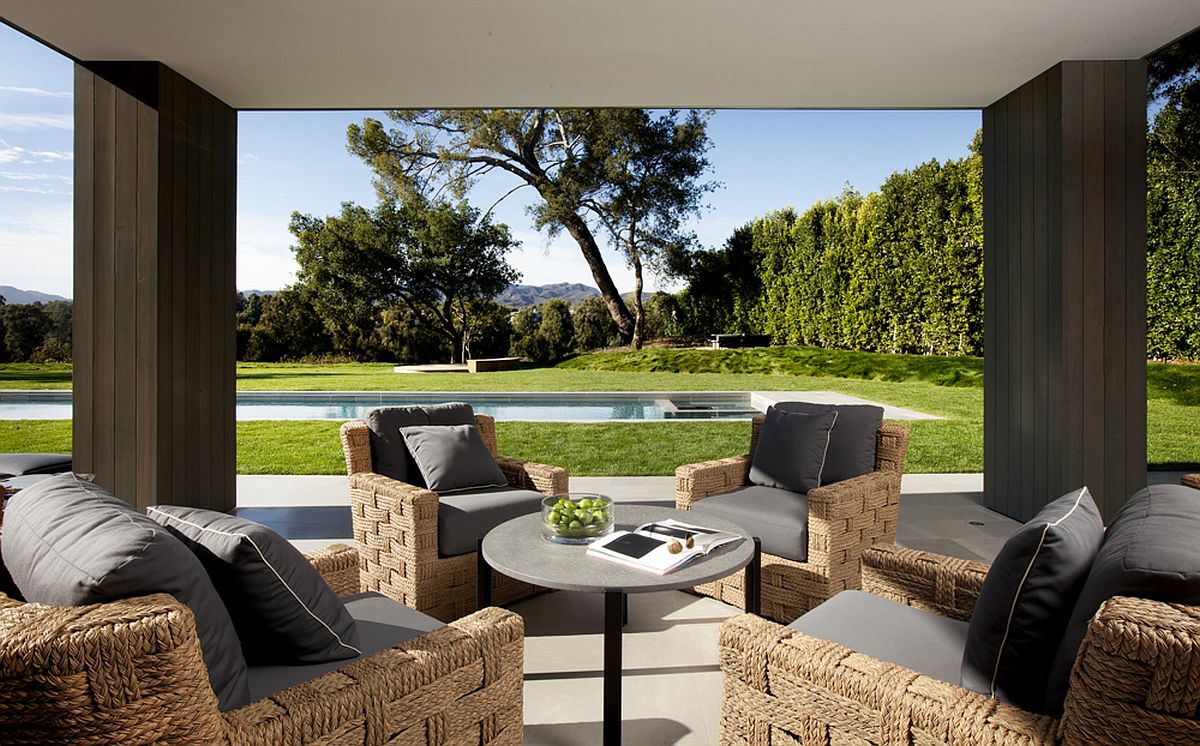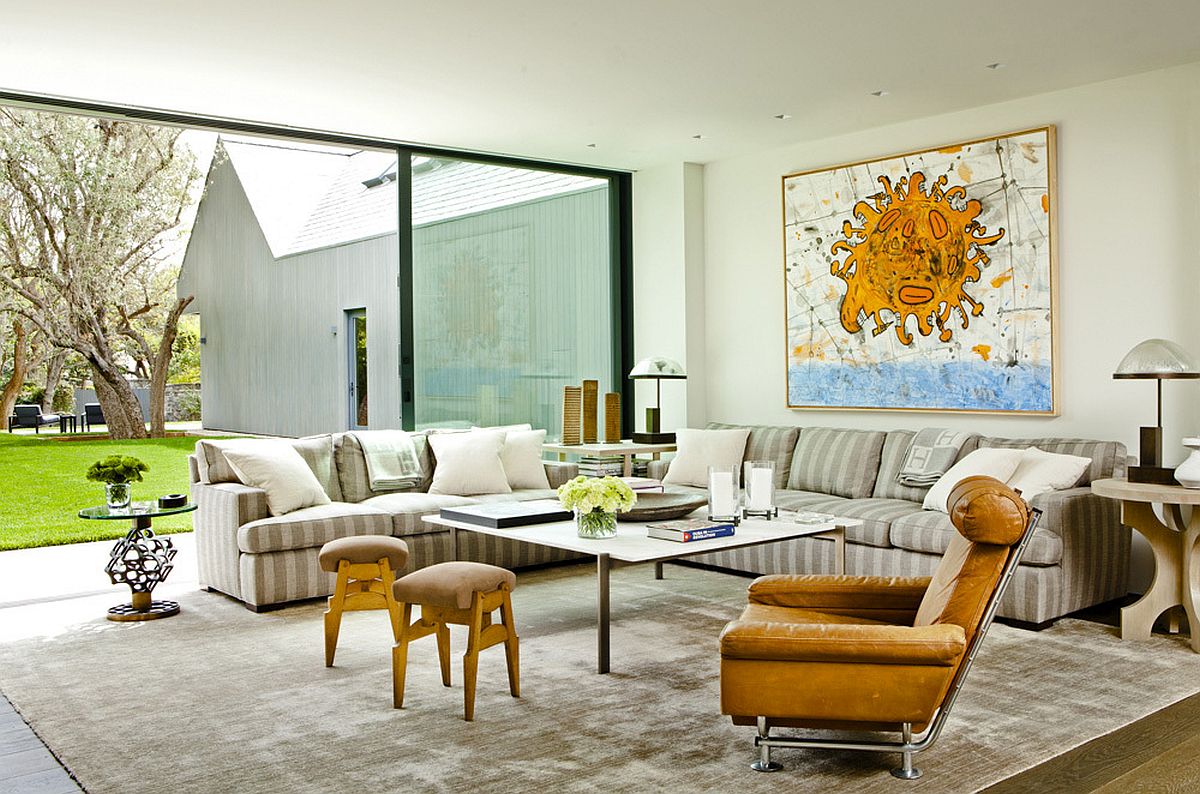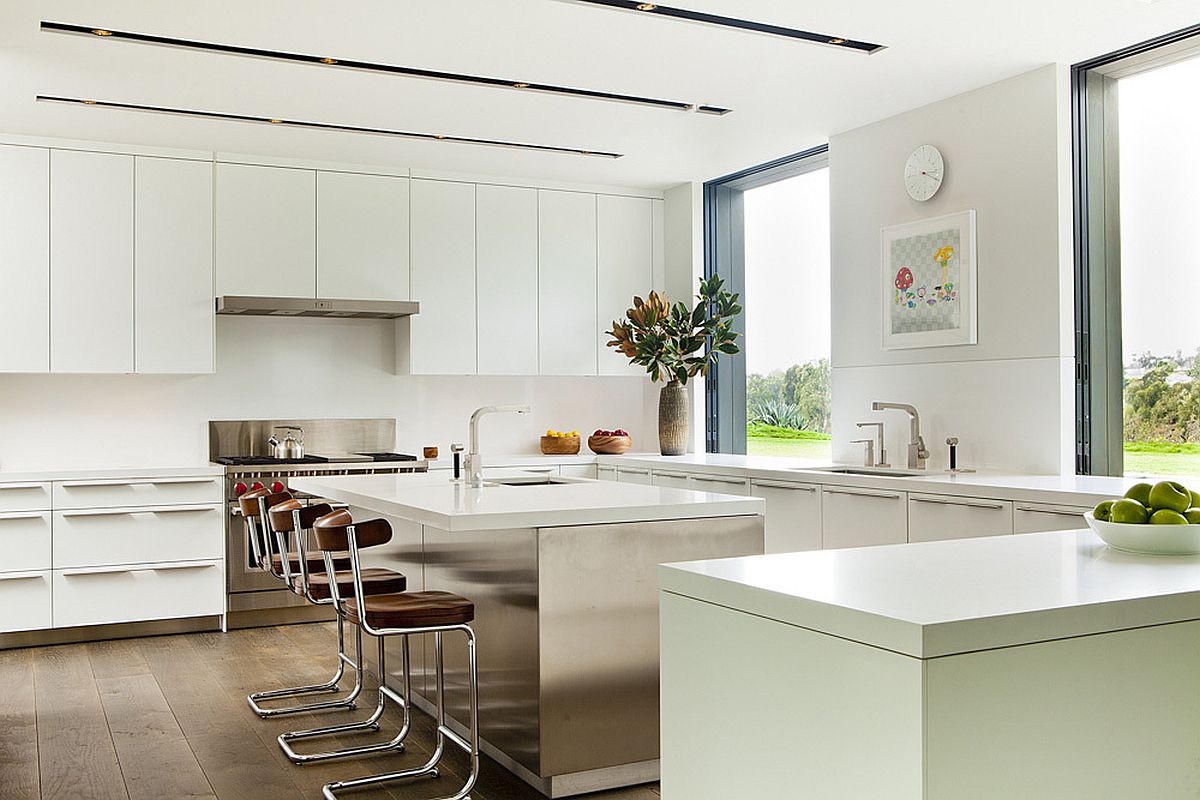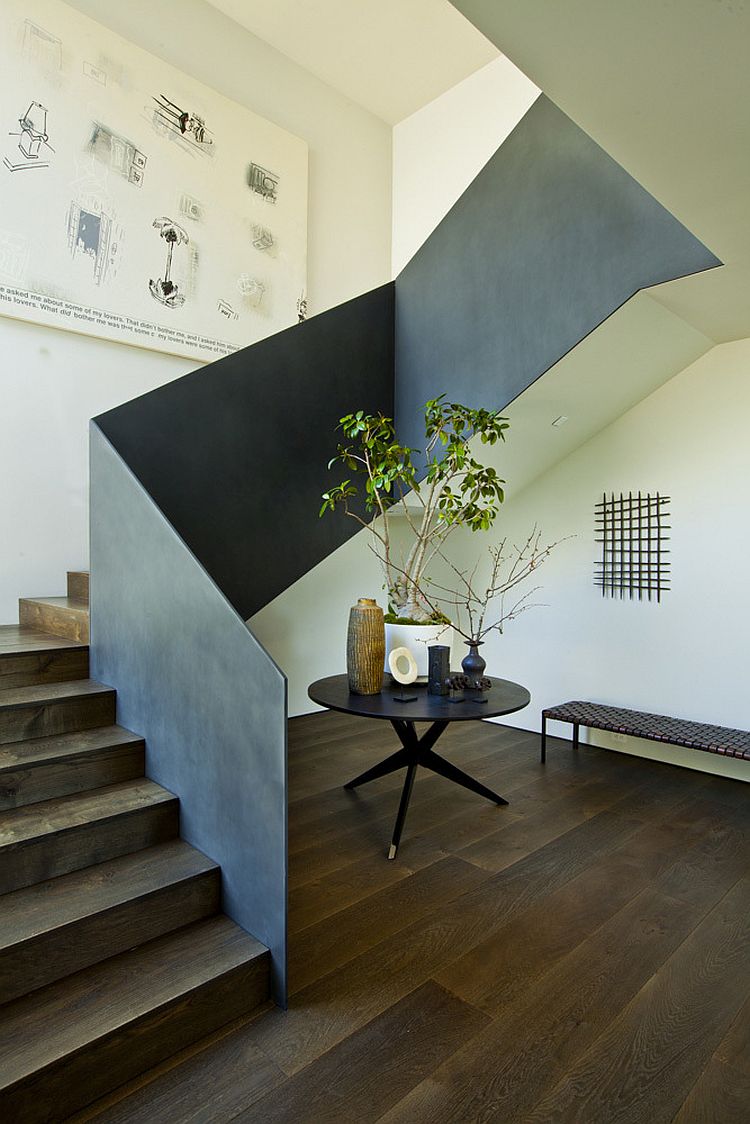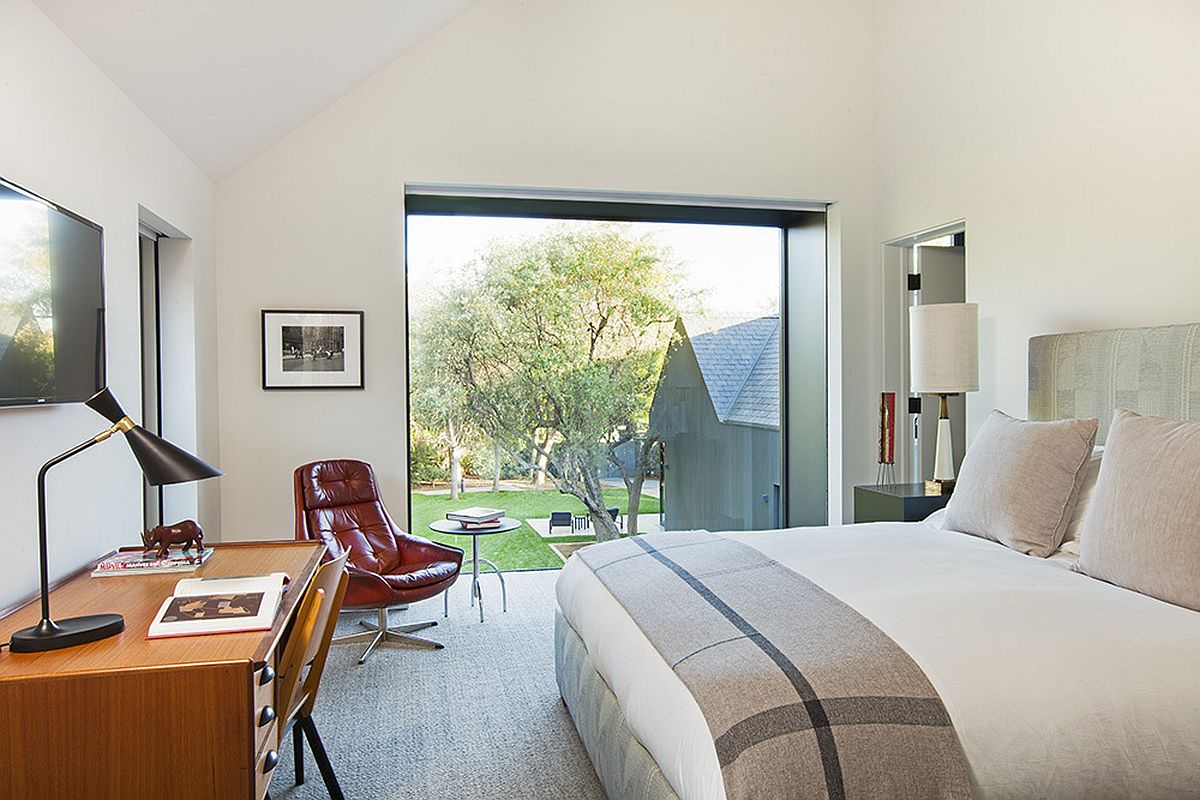 Décor from Waldo's Designs and a curated collection of artwork bring color to the home even as the gorgeous green outdoors become a part of interior. Natural textures are coupled with a sense of sophistication with a series of glass walls and doors ushering in a flood of natural light. Spacious living zones and interactive family spaces cap off what is a sensible and brilliant transformation that draws inspiration from the both local architecture and the residence's unique past. [Photography: John Ellis]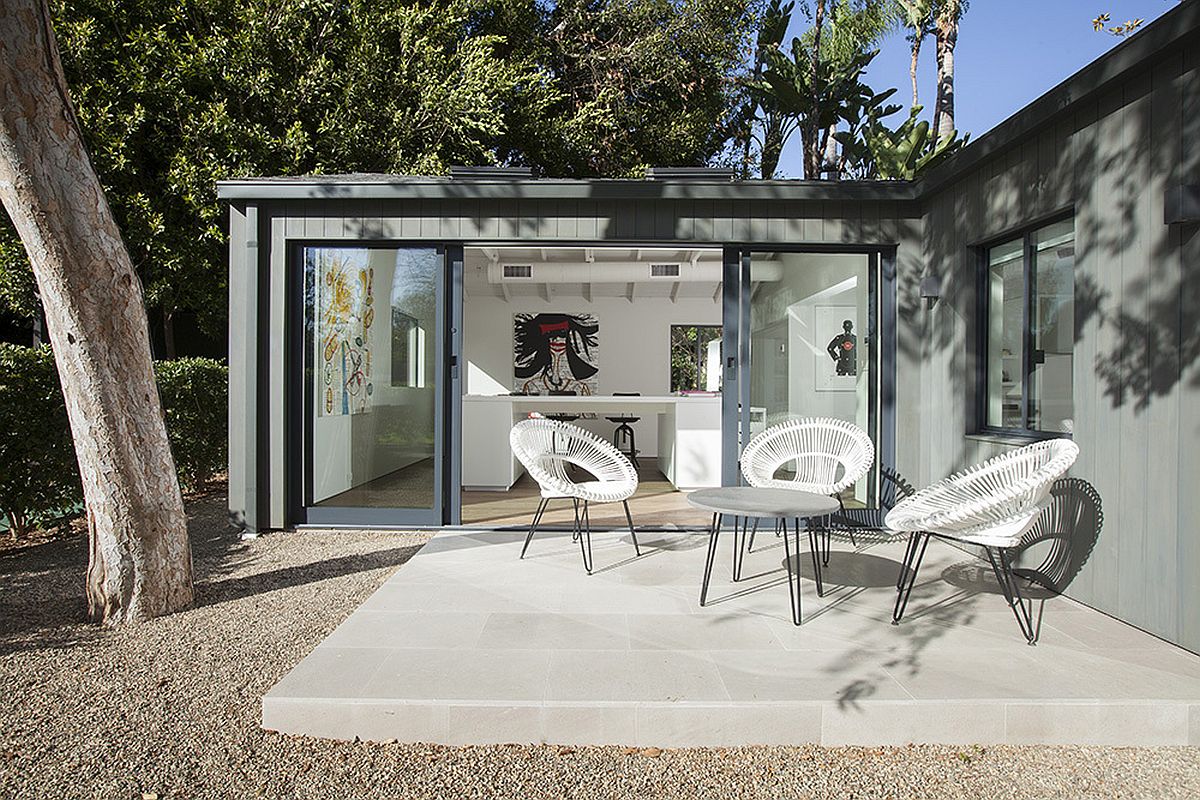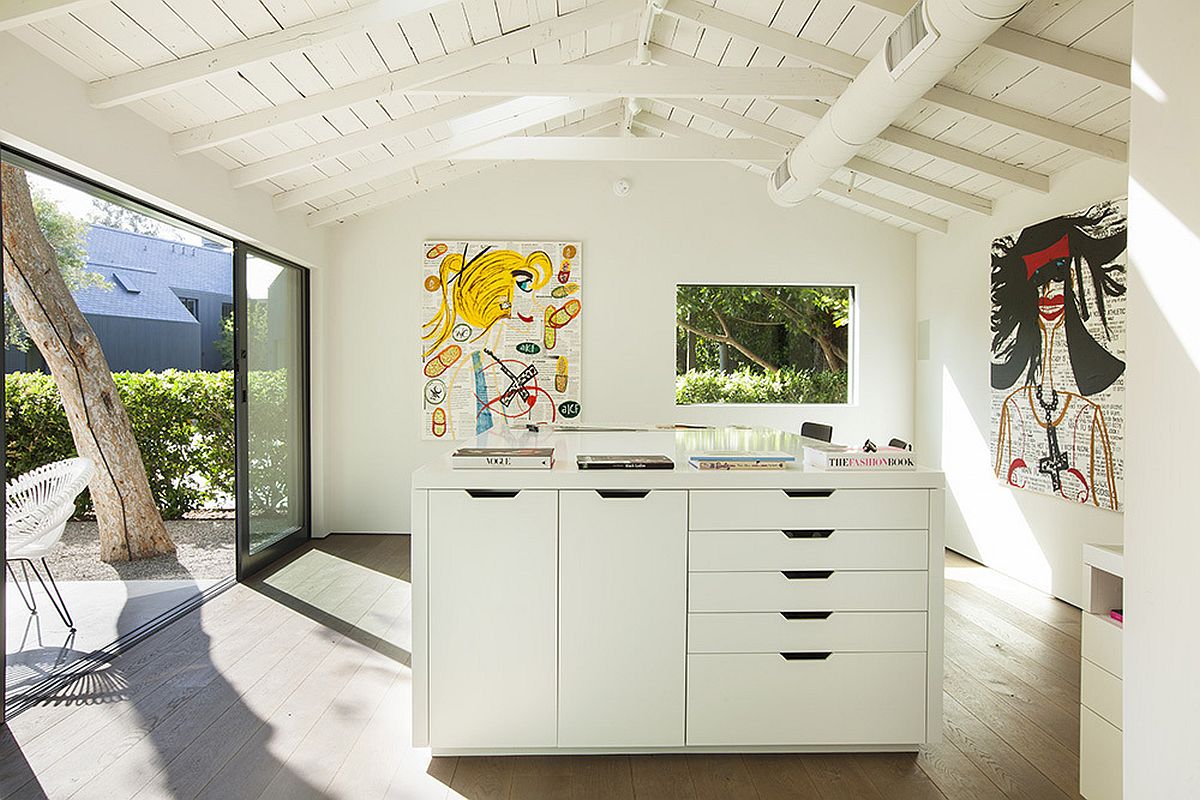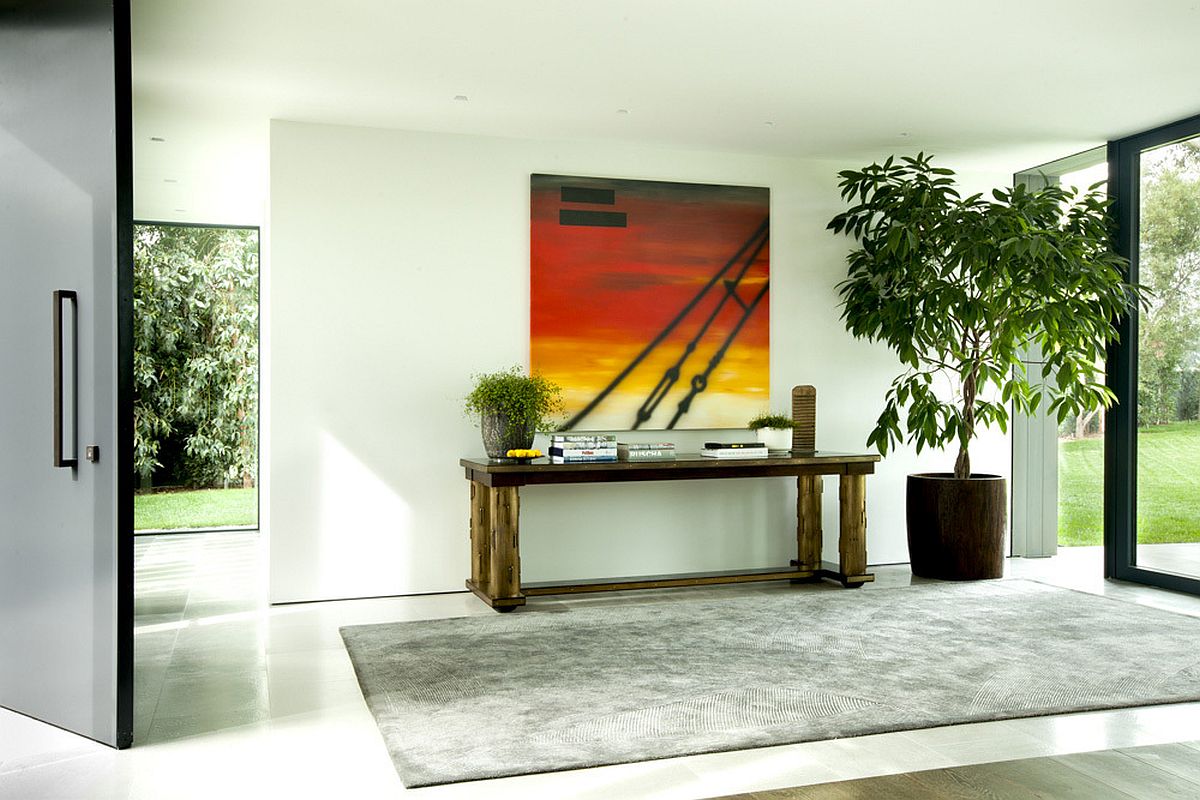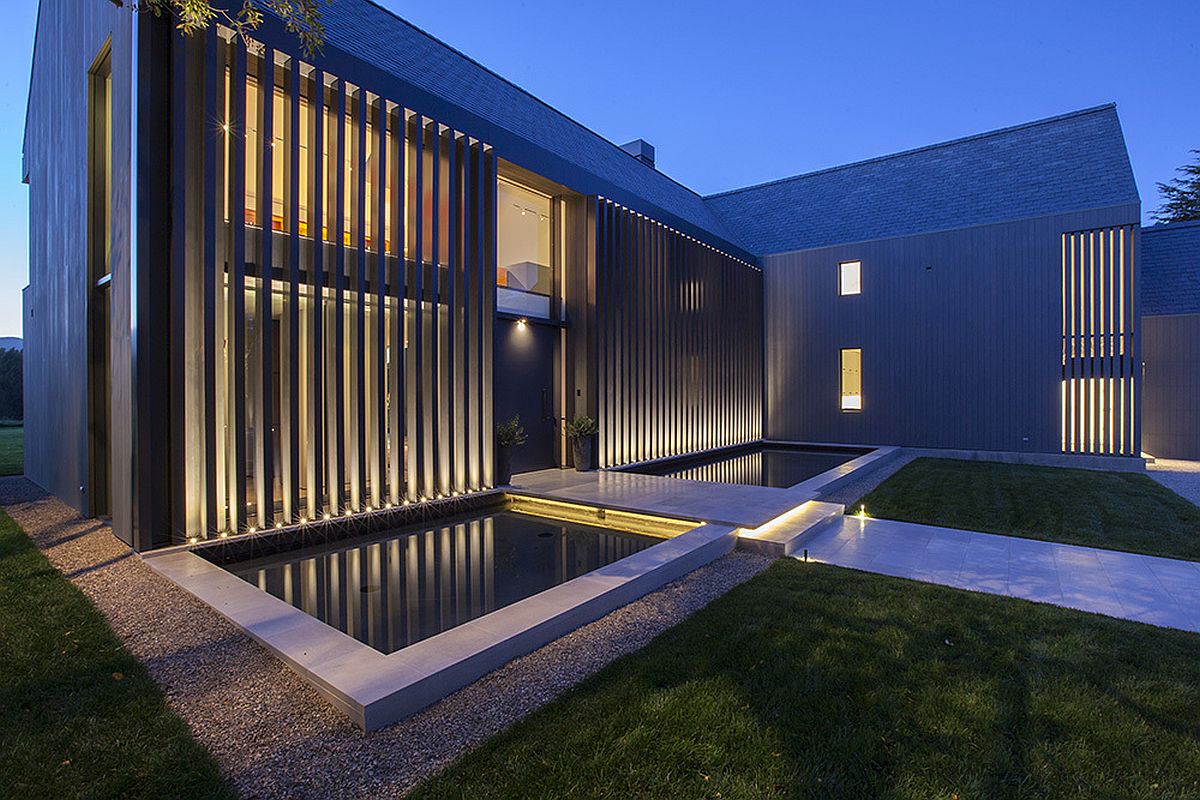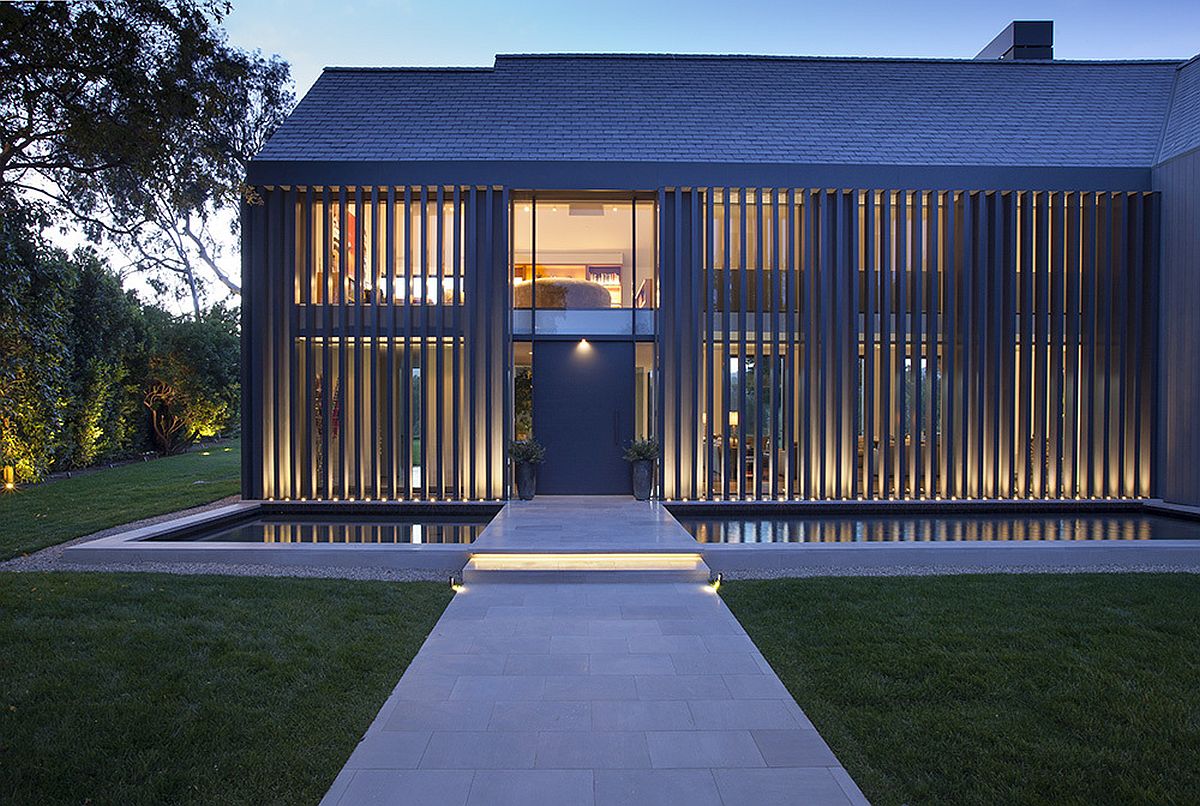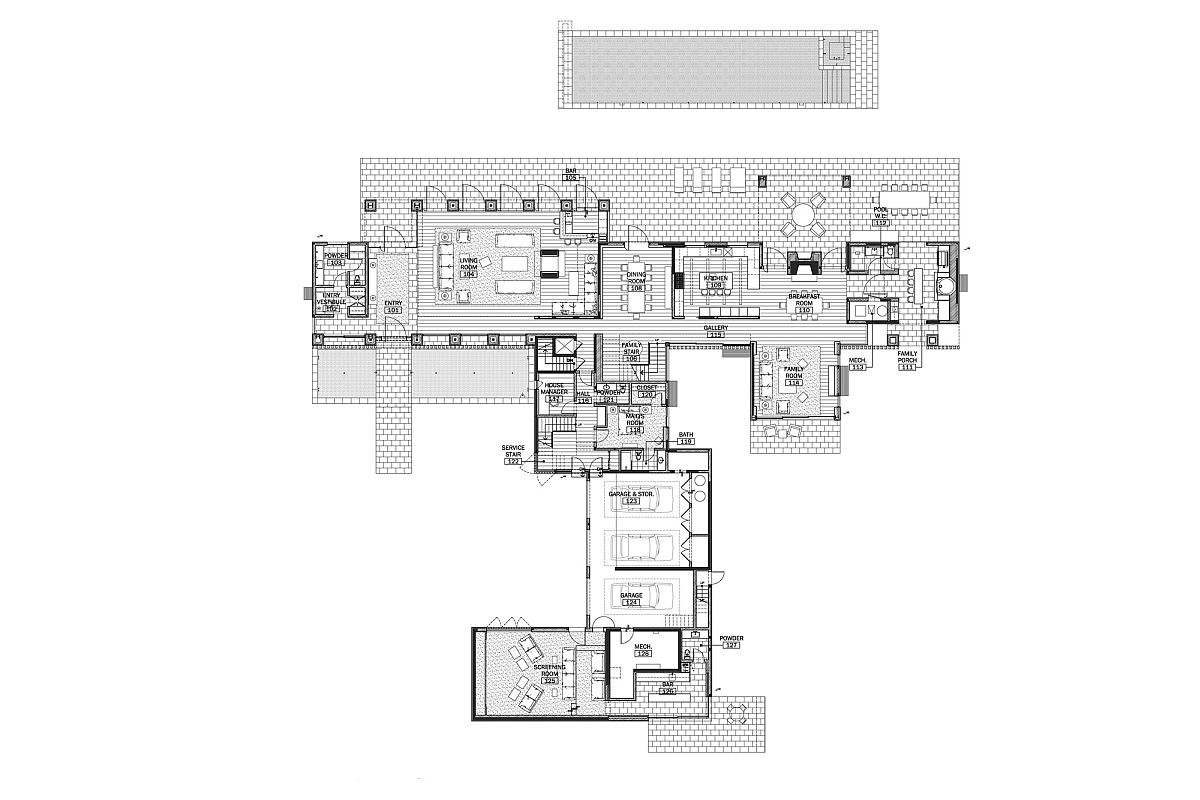 You're reading 1980s Manor House Revitalized into a Captivating Contemporary Home, originally posted on Decoist. If you enjoyed this post, be sure to follow Decoist on Twitter, Facebook and Pinterest.